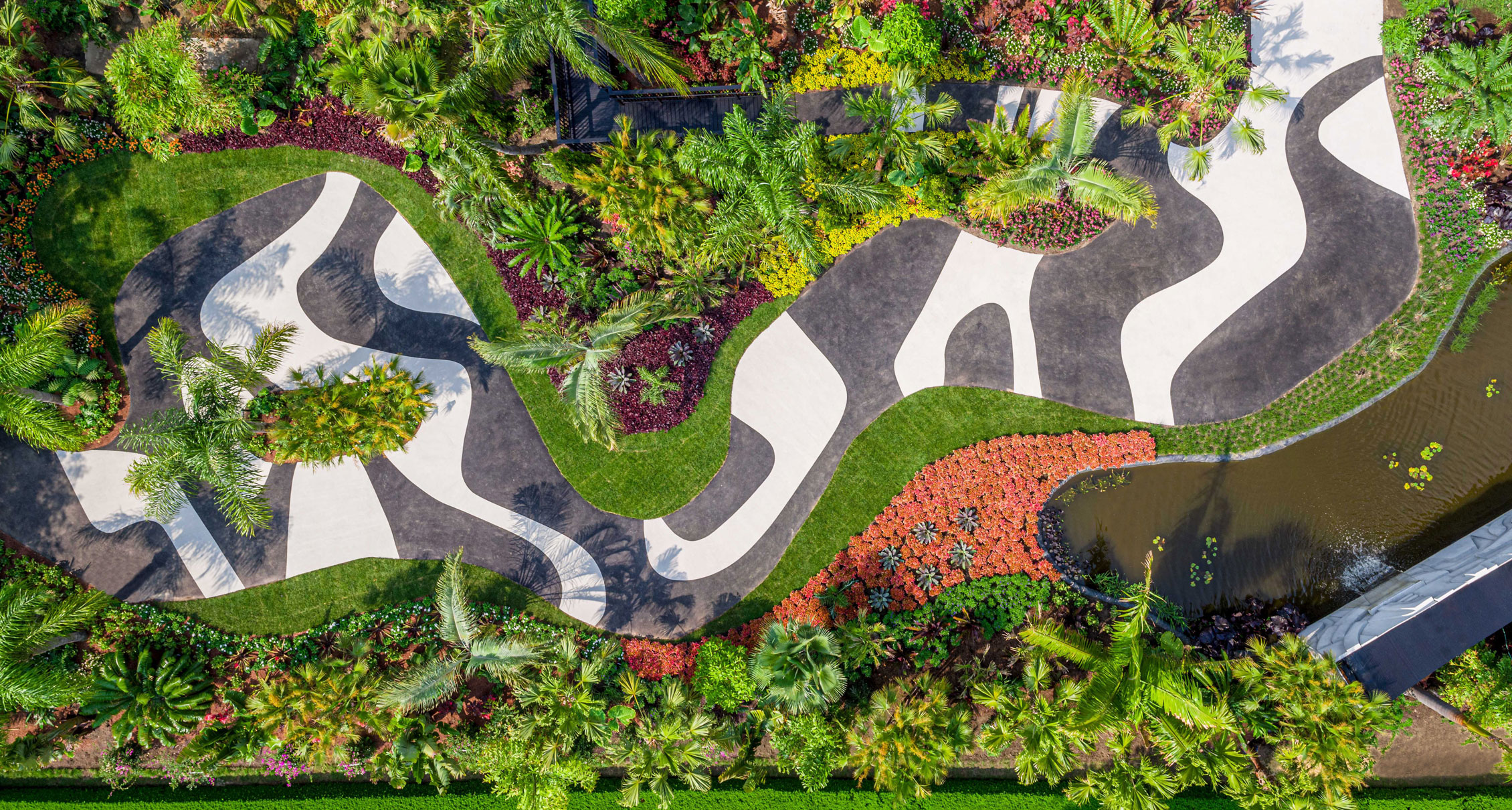 It's commonplace for home garden amateurs, landscape architects and urban planners to boast that their projects feature native plants. But sustainability and sourcing locally haven't always been the status quo, so when Roberto Burle Marx was growing up in Rio de Janeiro in the 1930s, he was surrounded by gardens that largely featured Euro-centric and North American plants. As a young landscape architect, Burle Marx sought to flip the script on natural design, subsequently becoming one of the most prolific and legendary landscape architects of his time. In celebration of his iconic work, the New York Botanical Garden has put together the first exhibit combining Burle Marx's botanical masterpieces in addition to his paintings, drawings and textiles.
Burle Marx protégé Raymond Jungles has collaborated with NYBG to design Brazilian Modern: The Living Art of Roberto Burle Marx honoring the genius and legacy of his mentor. Jungles stepped into the NYBG project placing his feet as closely in the shoes of Burle Marx as possible, creating the show using processes he learned from his time studying the great works. "I wanted a strong focal point and I wanted to use something that he had done before," Jungles explains. "We created a three-dimensional mock-up of this concrete mural that I had watched him do and taken photos of and we were able to have that built along with the temporary water garden to reflect it and make it into a fountain. It'll be hot there this summer. The sound and movement of water not only energizes a space, it also psychologically cools the space." In addition to Jungles' garden takeover and exhibitions within the gallery spaces, the NYBG hosts public programming through the run of the show.
Here, we bring to you our favorite Burle Marx projects—some of which may be familiar and some of which are as surprising as the polymath himself.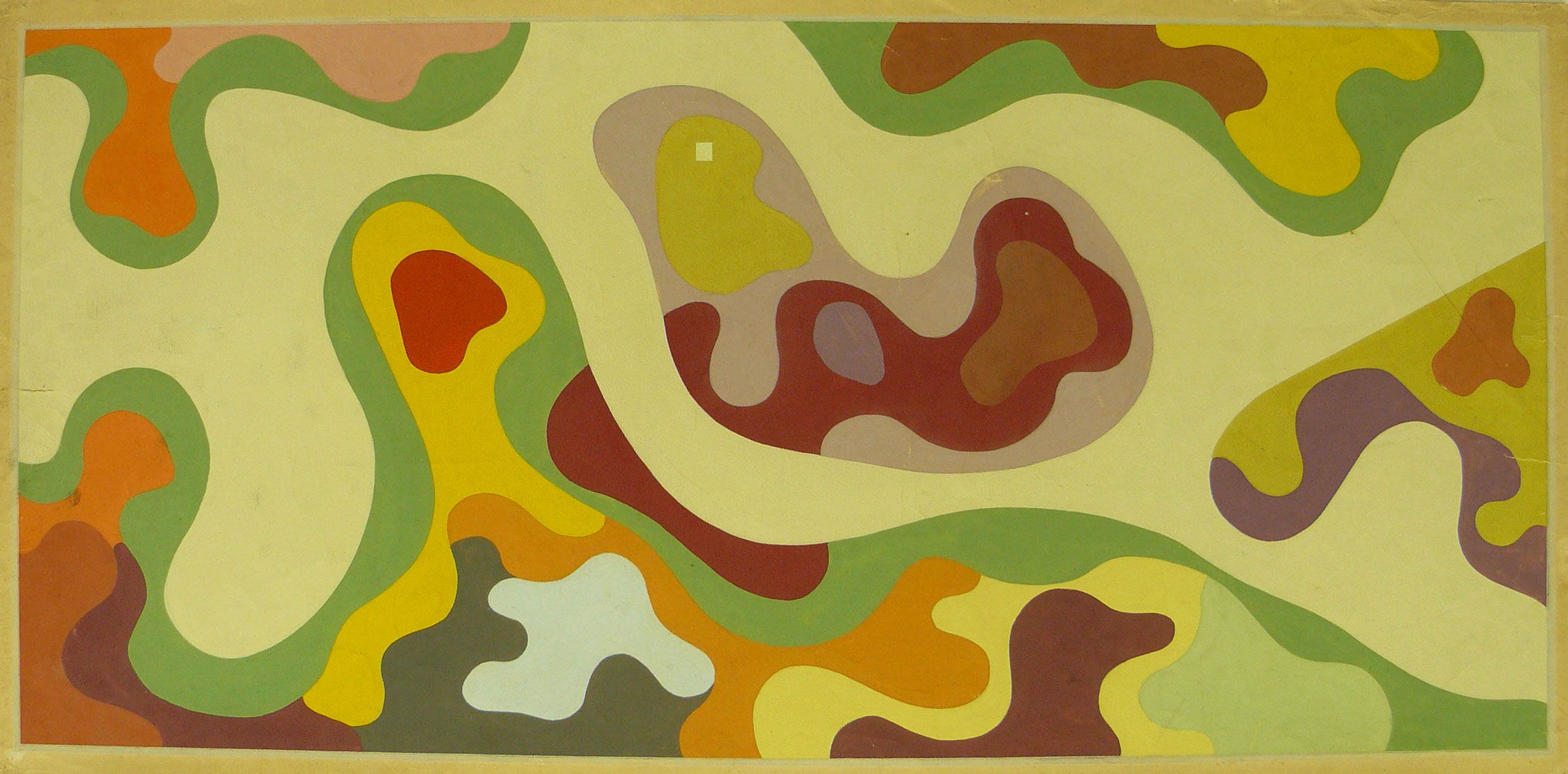 Ministry of Education and Health Building, Rio de Janeiro, Brazil, 1938
Burle Marx always started with a canvas. His gouache technique coded each type of vegetation. These paintings are now nearly as notable as the gardens they planned. The Gustavo Capanema Palace, known to Brazilians as the Ministry of Education and Health, was the beginning of Burle Marx's revolution. It was 1938 and the world would be forever indebted to the man who changed landscape design. He had found a new form of national pride.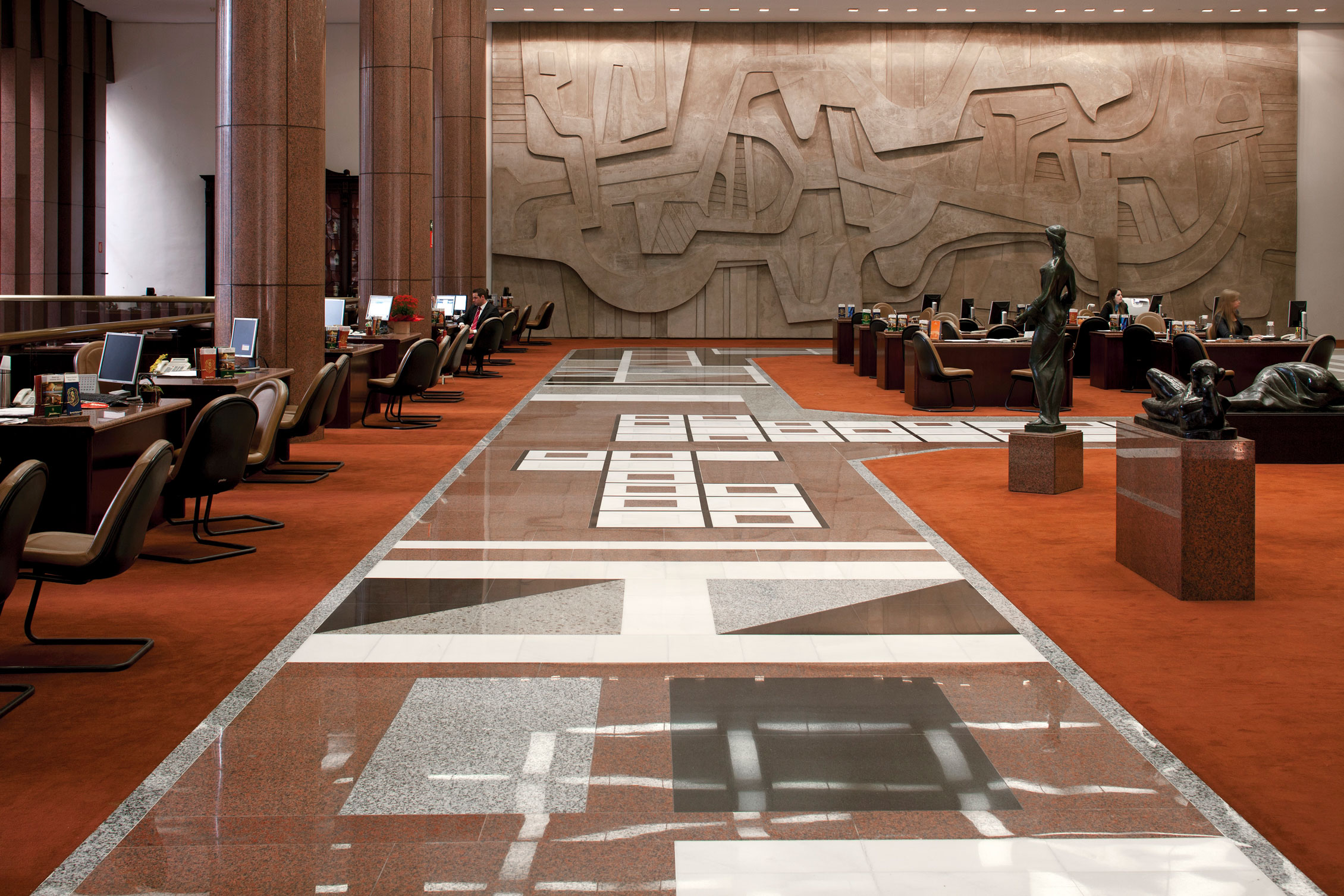 Banco Safra, São Paulo, Brazil, 1983
Soon after, Burle Marx designed both the rooftop garden and the interior floor and walls of the Banco Safra headquarters. Moving away from leafy botanicals, the roof featured a mineral garden while the Cubism-inspired interior took on deep red and orange hues.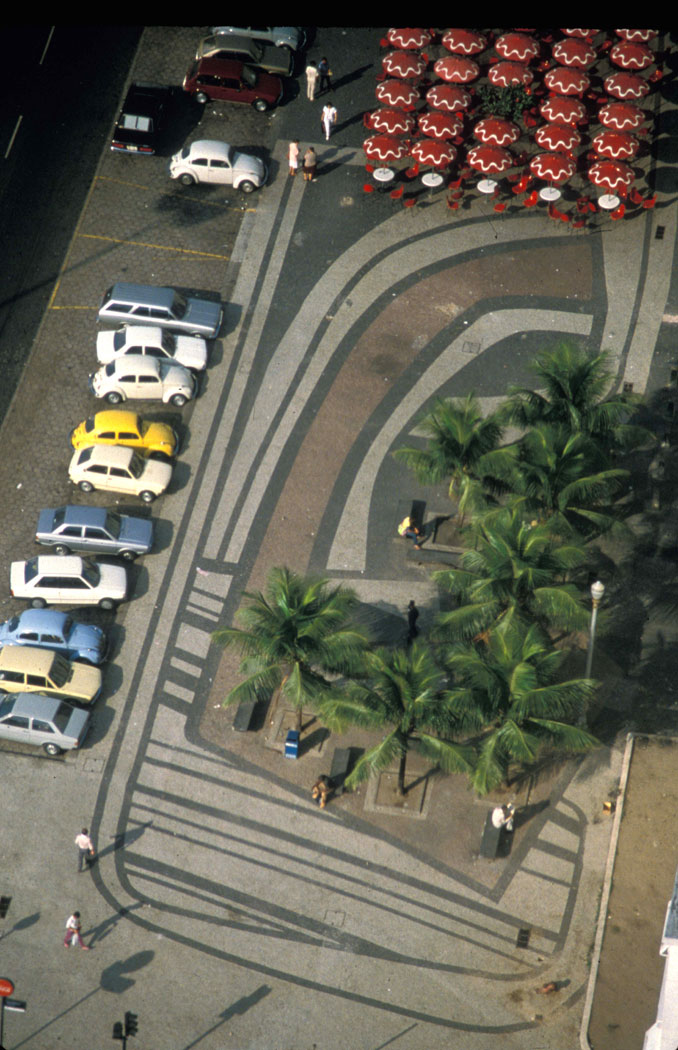 Avenida Atlântica, Copacabana, 1970
What the Brazilian artist is perhaps most famous for is the two-and-a-half-mile thoroughfare along the beach of Rio de Janeiro. A focal point of the 2016 Summer Olympics, the piece is yet another mutation in medium of his iconic design work. A similar work done by Burle Marx in 1988 runs along Biscayne Boulevard in Miami.The project took nearly 20 years to complete and was finished after the artist's death. Despite major reworking of the street, the city of Miami has promised to preserve the work.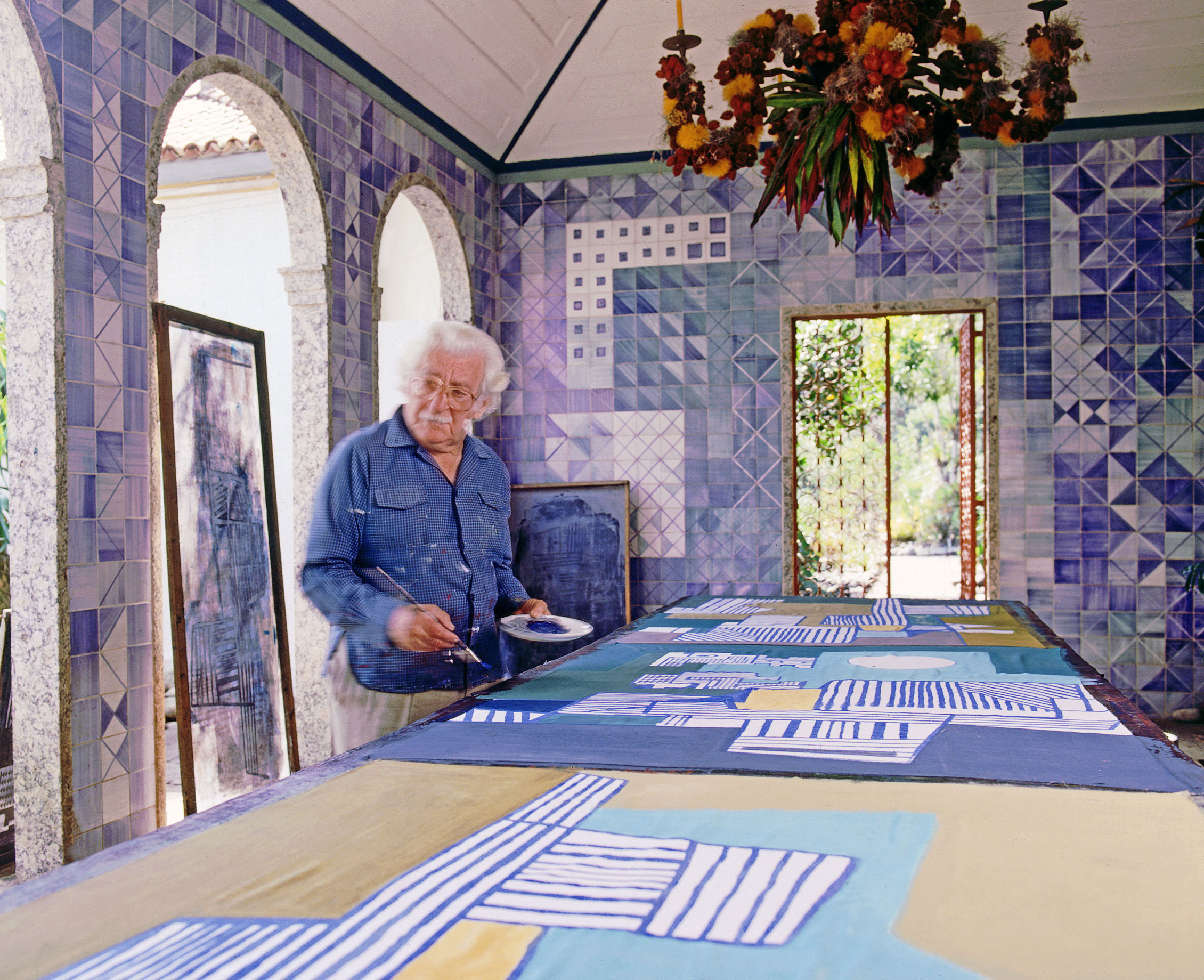 Roberto Burle Marx's home
As with so many prolific artists, the Brazilian botanist's home was one of his most impressive works of all. Unlike most landscape architects and designers who more often than not, create a plan for a project and then source the plants fully grown, Burle Marx used his home as both a nursery to grow plants from seedlings and a rescue farm for dying Amazonian species. Over the years, Burle Marx also adopted plants from all over the work that friends and fans would bring to him in return for some of his very own. He worked from his home studio to create some of his most prolific projects.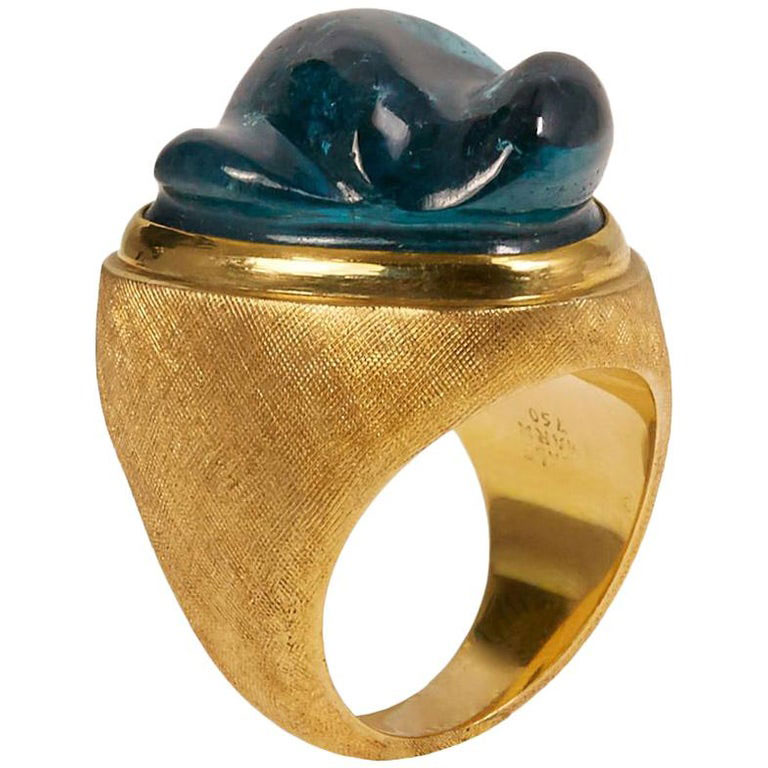 Haroldo and Roberto's Rings, 1960s
Burle Marx grew up in an intensely creative family. His brother Walter was a celebrated pianist and composer while another, Haroldo, was a master jeweler. Haroldo and Roberto collaborated for years on rings that stood as a testament to both of their unique styles. A selection of them, in fact, are available for purchase on 1stDibs.
Brazilian Modern: The Living Art of Roberto Burle Marx is on view at the New York Botanical Garden until September 29.