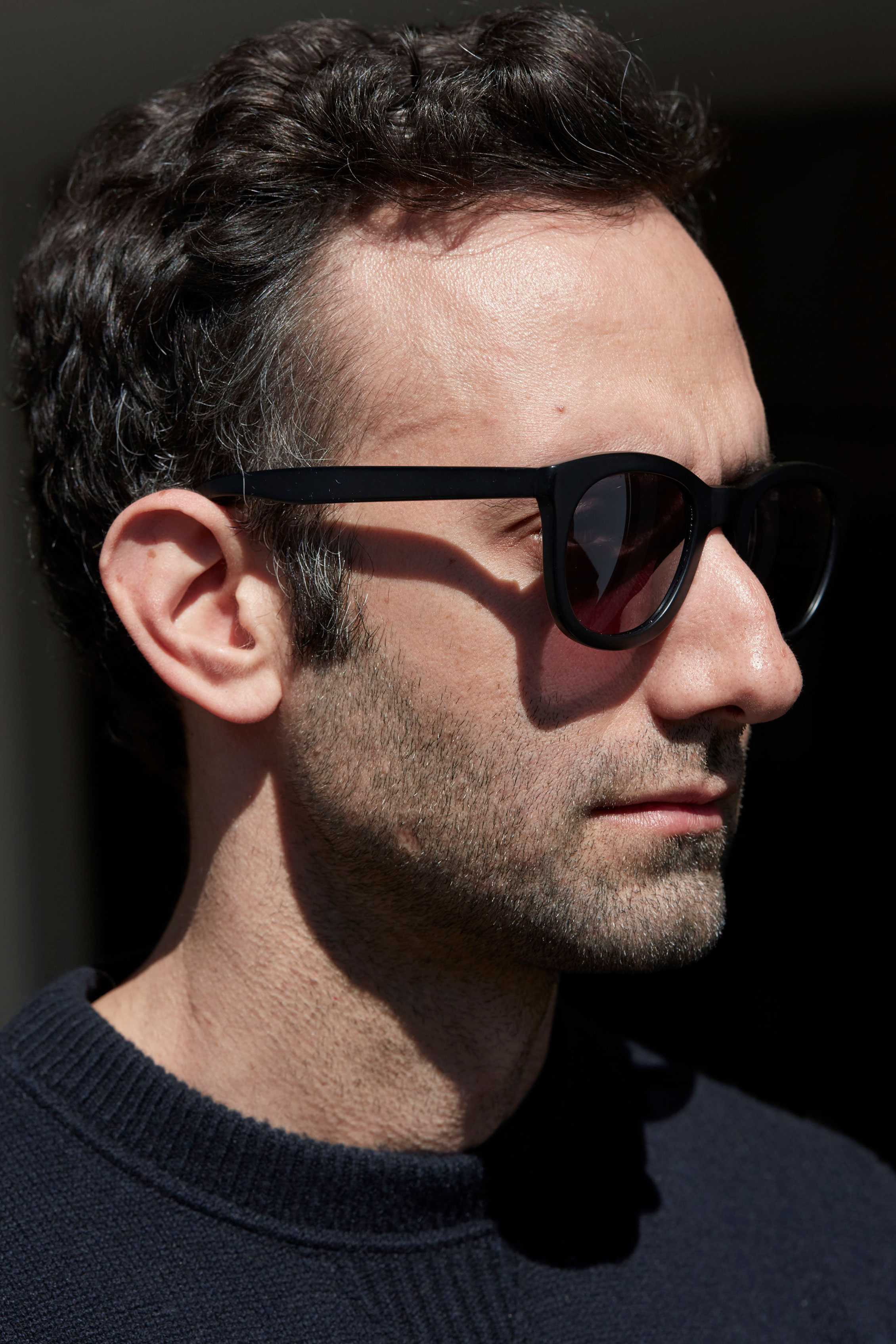 Alex Israel is a brand. Unlike some visual artists, he's never been shy about admitting this. And this fact makes the 37-year-old Los Angeles native the perfect collaborator for Louis Vuitton, a brand that, after 165 years, continues to find new ways to make its iconic luxury logo branding feel cool and cutting edge.
But while most collaborators in the past have opted to transform LV's monogram, Israel lends himself instead to the Capucines, a sleek and relatively inconspicuous handbag that takes its name from Paris's Rue de Capucines, where the first Vuitton shop was located. Israel's Capucines can best be described as one of his signature Wave paintings come to life, rendered in three-dimensional leather and rainbow sherbet hues. It also bears a delightfully avant-garde twist: a pair of leather "waves" jut out from the bag's otherwise simple shape.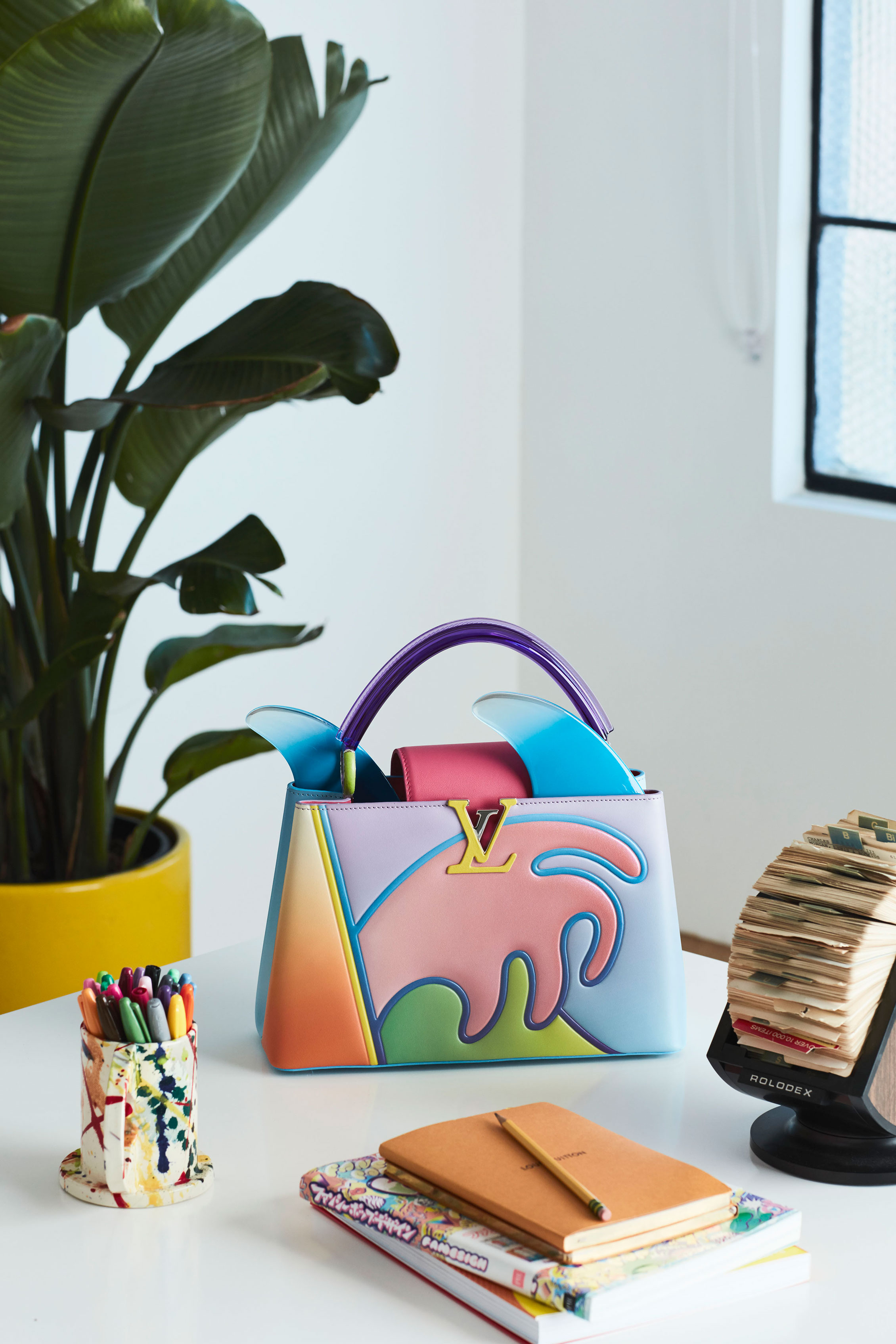 "While I never had a specific consumer in mind while designing it, I do hope to encounter it one day out in the world, on the street or in an airport," Israel says. "I'd probably go up to the person carrying it and just say 'cool bag.'"
It's not Israel's first time working with Vuitton. He created a unisex fragrance for the brand this year, in which he tried to capture the scent of his hometown, a frequent source of inspiration in his work. But the bag, which became available June 1, is poised to make Israel a household name—at least among the high fashion crowd.
In lending his work to the brand, Israel joins a canon that includes Yayoi Kusama, Richard Prince, Jeff Koons, and Takashi Murakami. "I remember how much those projects shifted my perception of the brand, and of the potential for fashion's relationship to art," Israel says of Murakami and fashion designer Stephen Sprouse's collections in particular. "Registering those shifts in real time was quite powerful."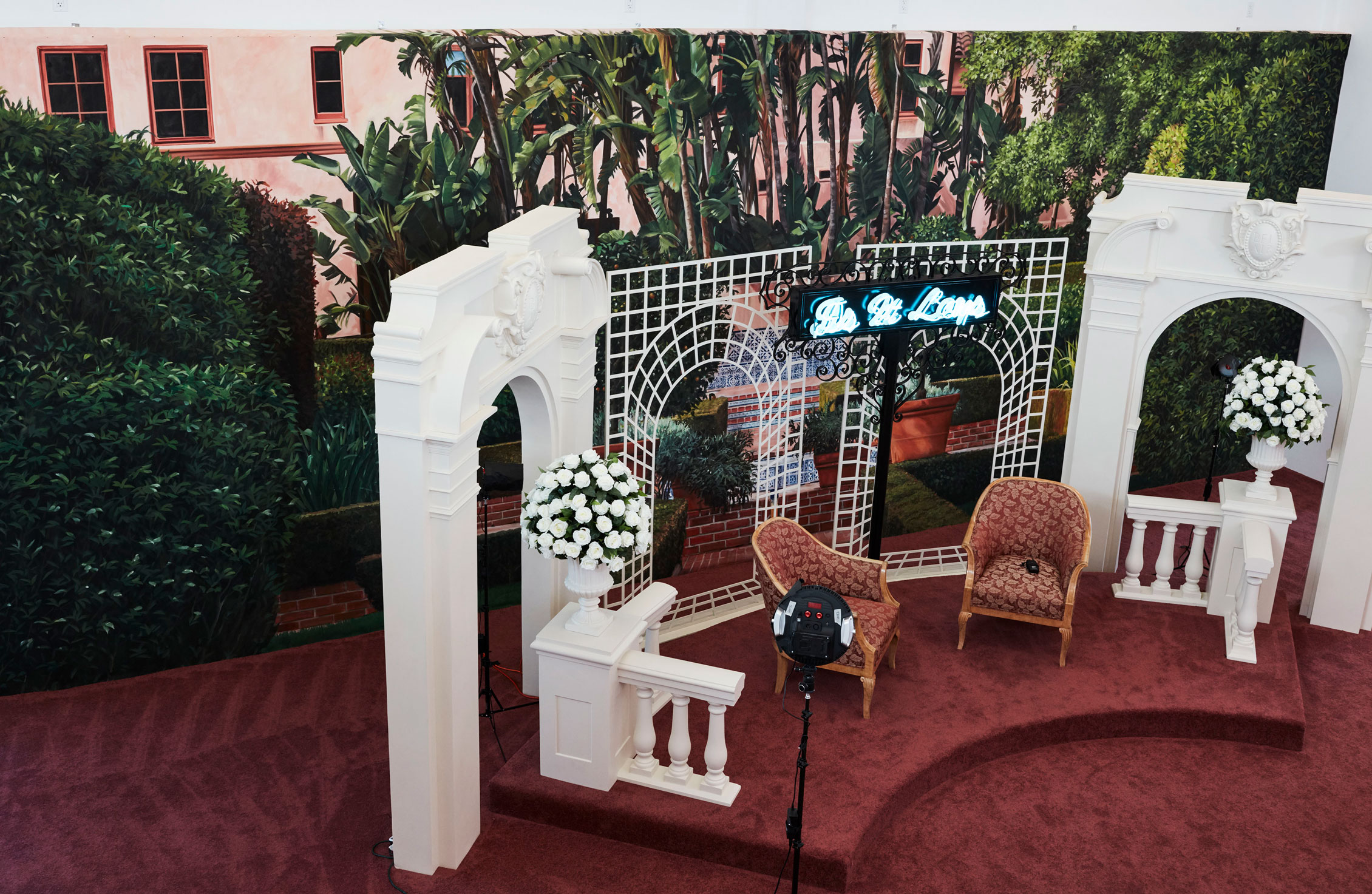 Israel has a longtime fascination with the concept of the readymade, especially as it relates to fashion. Last year, he launched Infrathin, a Duchamp-inspired clothing line that will debut new pieces this fall. In many ways, this collaboration feels like an extension of that, as well as of his greater artistic practice—since the bags essentially take on the form of Israel's paintings, it's easy to think of them as portable artworks.
"'Infrathin' is a word Duchamp coined to refer to the imperceptible difference between two identical things, namely when one is art and the other isn't—i.e. the aura of art," Israel explains. "In any art-fashion collaboration, there's inevitably going to be a little bit of that question of the Infrathin—is it art or not? I think that question is good to ask, and I'm comfortable not always having a definitive answer."
The massive Rimowa suitcase sculpture he created on LA's La Cienega Boulevard last year—plus the much smaller, airplane-friendly versions available for purchase—seem to fall into this category as well. As for further brand collaborations, Israel says he's open-minded. "I'll always be prone to working with brands that have meaning and resonance for me."