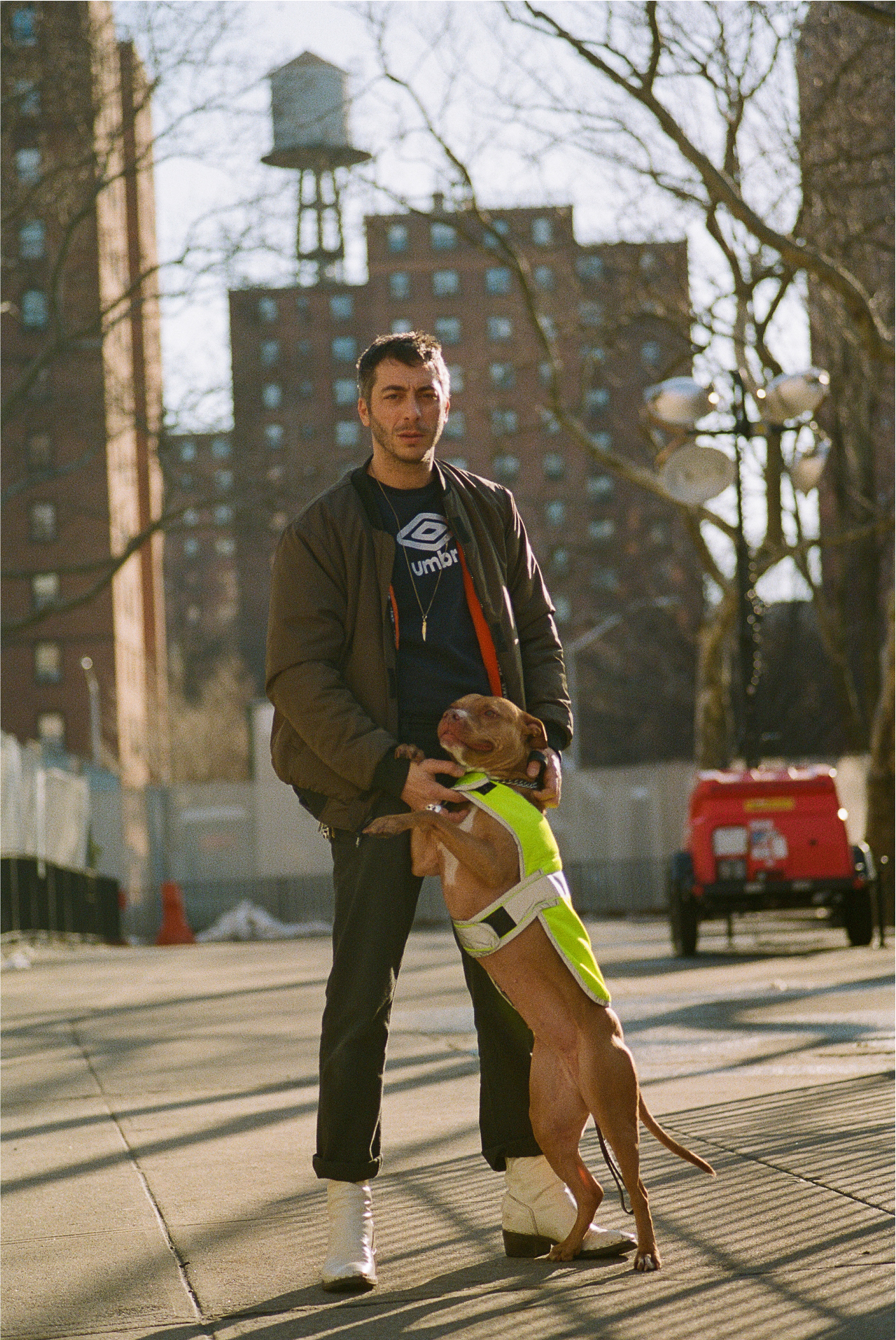 Photographer Alessandro Simonetti grew up in the late 1970s between Rome and a small town in northeastern Italy. He started taking pictures the same year he started writing graffiti. Naturally, he turned his lens on the activities and communities he was immersed in—skateboarding, punk, painting—each key to cataclysmic DIY innovations that eventually became, and continue to define, global youth culture. In the decades that followed, Simonetti and his peers bore witness to the transmutation of these once self-sustaining niches into a corporate-sponsored and heavily mediatized mainstream. During this time, he made books, put on shows, and worked with fashion brands. His first commercial shoot was for the '90s Italian streetwear brand Broke, followed by the likes of workwear giant Carhartt, NY-native skate company 5BORO and Zoo York. But Simonetti never thought of fashion as a vehicle for his work. It seemed more likely that his work was a vehicle for fashion, as advertising and marketing quickly learned to commandeer both the content and visual characteristics of subcultural creative movements and documentary- style photography.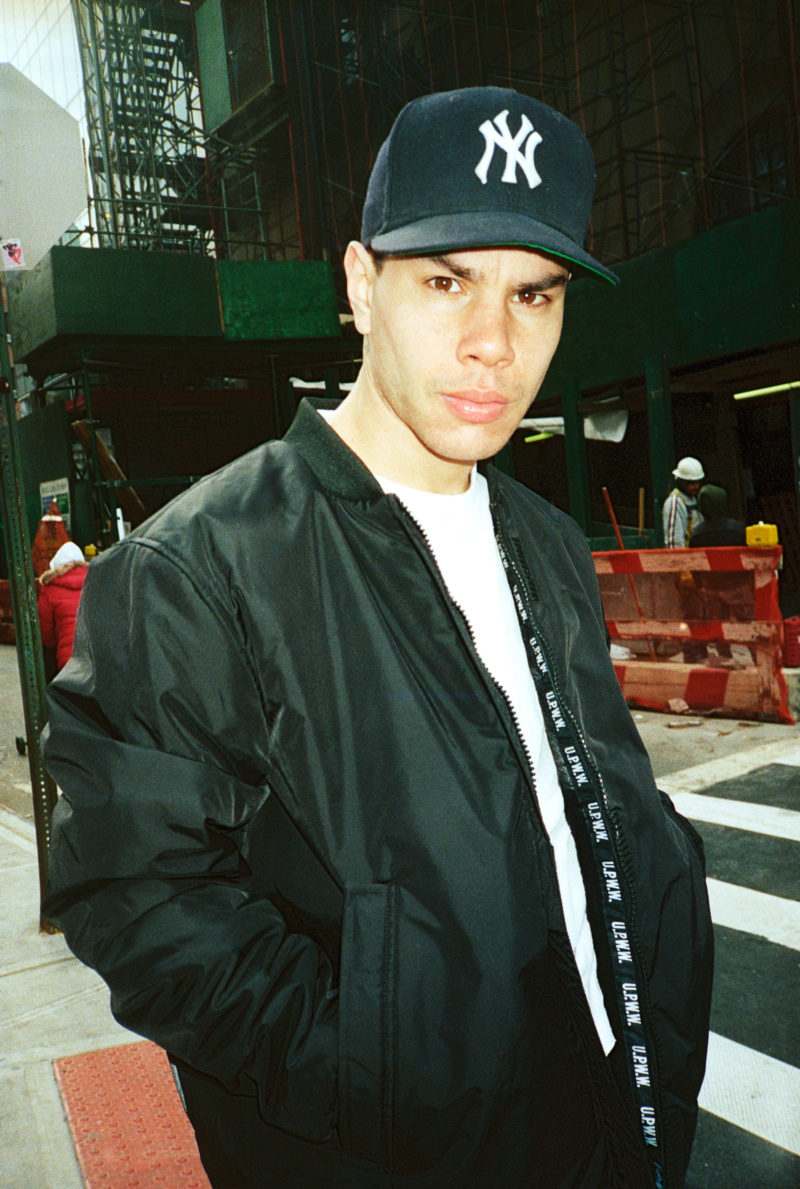 On an early winter morning Simonetti and I met for tea in the East Village and he told me about how, to his own surprise, he came to be the creative director of his own fashion label. In 2017, Vanni Lenci, a designer and friend of Simonetti, happened upon the New York Garment District showroom of Utility Pro: a clothing company that, since 1995, has produced high visibility workwear for air traffic controllers, traffic enforcement agents, and construction workers. Inspired and intrigued, Simonetti and Lenci initiated a collaborative extension of Utility Pro, called it U.P.W.W. (Utility Pro Work Wear), and started making clothes. This was possible with the help of U.P.P.W.'s general manager, Jon Joory, the "third leg" of the U.P.W.W. creative triangle. "His family created Utility Pro in order to serve worksites and security departments all over U.S. and is part of a long tradition of workwear production." Together, they launched their first ready-to- wear collection by the end of that year. U.P.W.W.'s neon jackets and pants, constructed with weather-proof fabrics and emblazoned with reflective stripes, can be found at Barneys, TOKEN, VFILES, and a selection of boutiques in Europe and Asia. The "Reversible Faux-Fur & Tech-Canvas Bomber Jacket" from this winter retails at $440.
At one point in our conversation, Simonetti observed that "we are living at a time when there's not much secret sauce in how to make a brand." I agreed. He explained that the most interesting part of creating U.P.P.W. has been working directly with its parent company, researching and observing the similarities and discrepancies in each's strategies and objectives. "Utility Pro has been really supportive both with logistics and as a source of infinite inspiration. We are continuing their story." And this foray into fashion is certainly a new chapter for Utility Pro. Prior to this partnership, their clothing was never for, or marketed to, anything or anyone outside the aforementioned professions. Rather than "streetwear" as we know it, this is "wear" literally made for the "street"—for workers who are outside and therefore must be protected from the elements and easily discernible to moving vehicles. Exactingly functional vests, bombers, and coveralls have barely changed in over two decades and feature maximally durable, insulated materials, strategically-placed pockets, and 3MTM ScotchliteTM taped across the chest and shoulders to ensure the human torso is clearly defined. The Occupational Safety and Health Administration (OSHA) requires that all workers on any kind of construction or traffic site wear reflective clothing at all times, thus producing a demand grounded not in hype or illusory value but in practical and legal necessity.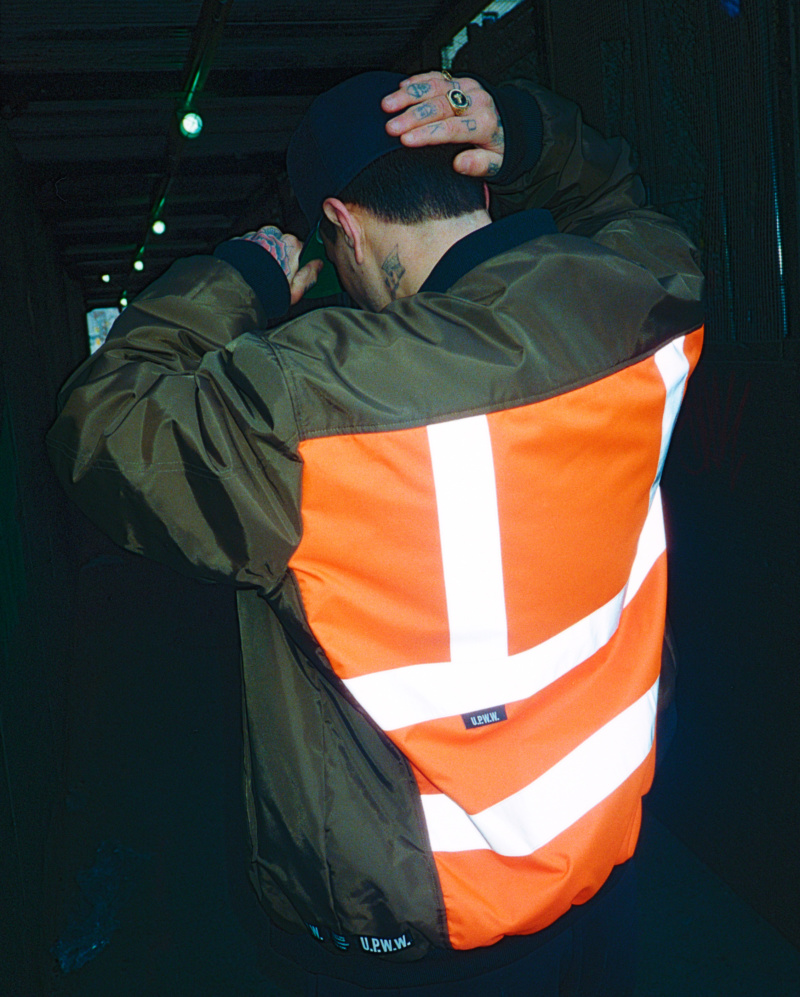 U.P.W.W. emerged at a time when fashion versions of blue-collar uniforms were popping up on runways, such as the immensely popular Vetements x DHL T-shirts from fall 2015 that retailed at approximately $250. A second iteration will be released this spring for more than double the initial sticker price. However self- aware, a fashion garment based on a worker's uniform inevitably comments on and often exacerbates the material conditions of labor and class. Of course, fashion (and all creative practices) gleans inspiration from disparate sources, but this corrosion of meaning particularly plagues any mode of creative production for which value depends on manufacturing scarcity. While it would have been perfectly possible to snap some pictures in the Utility Pro showroom and slap them on a mood board without any further contact, that isn't how Simonetti works. In this way, U.P.W.W. acts less like a fashion brand than a relationship—an active, ongoing exercise in contextual collisions and the tensions they produce. Indeed, these are the cultural frictions Simonetti has traversed his whole career: art versus fashion, counter versus corporate. In the same way that photographers like Simonetti have aimed to document and broadcast subcultures without compromising their essence, removing their contexts, or distorting their histories, U.P.W.W. pushes us to ask how fashion might interact with its source material in a way that is beneficial to both.