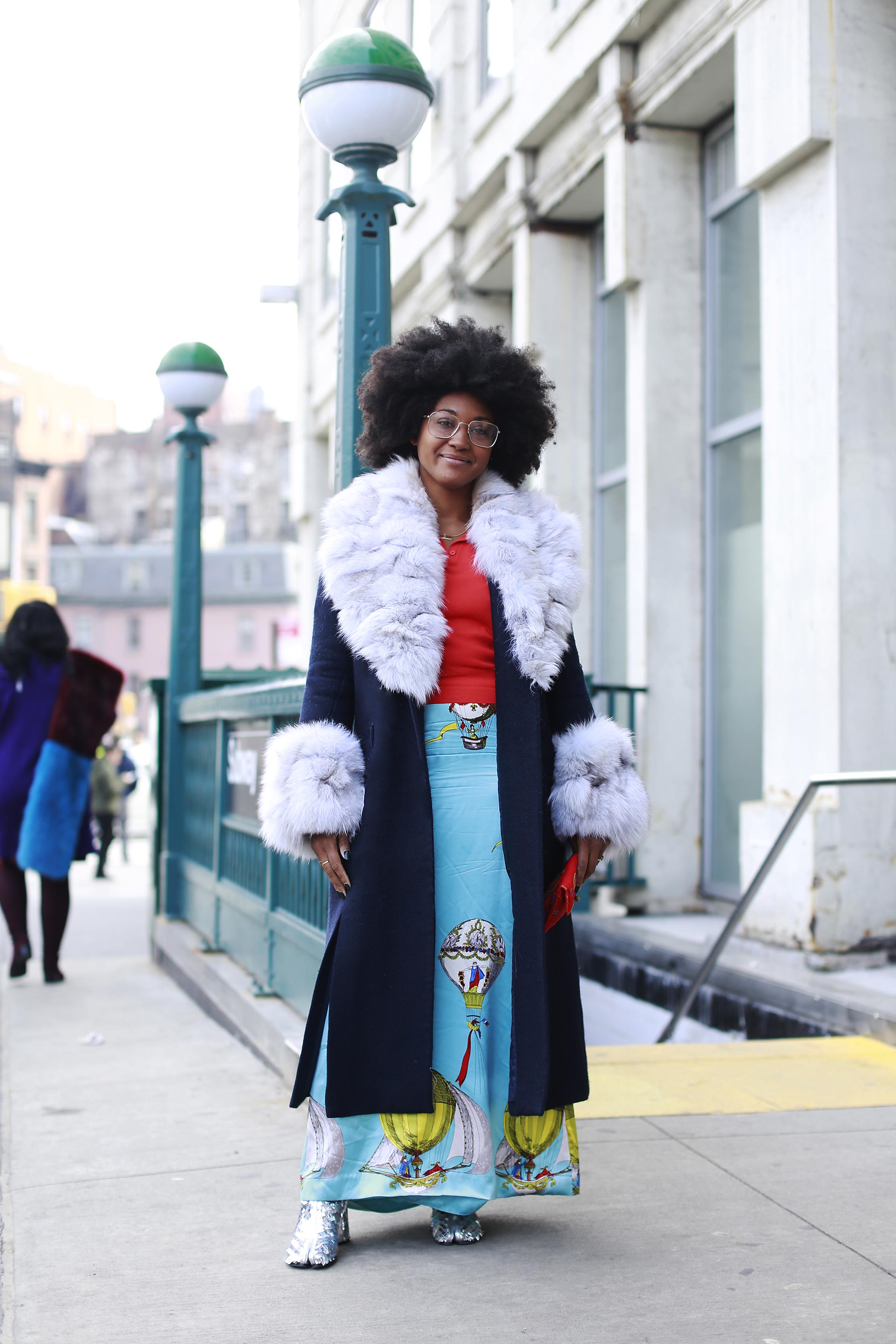 What shows are you most looking forward to attending? Telfar, Christopher John Rogers, Marc Jacobs, and—I'm partial because I style—Studio189, Rosario Dawson's sustainable, CFDA award-winning line.
What is your favorite thing about fashion week? Least favorite? Rose: Getting out from behind my computer to experience the tactile thrill of a new collection. I love supporting emerging designers and the ones whose love and message you can see in every thread. Thorn: Getting out from behind my computer and feeling like I could've just seen a collection on Vogue.com.
Which designers are changing the conversation around fashion today? Omondi, Khiry, Rachel Comey.
Which designers are incorporating authentic relationships and associations with artists in your opinion? Pyer Moss. Always Miuccia.
Does the "It" bag still exist? If so, what is it for Spring? The "It" bag I believe in is chic, yet utilitarian and sans logo. Enter Ashya. My brown belt bag is coveted by men and women who chase me down in shops and airports to know where I got it. It is truly an essential and the epitome of cool.
You create the styling for many amazing magazine covers. Which was your favorite creation in the last few months? Stormzy and Jourdan Dunn for ELLE UK. The issue has several collectible covers, actually. Stormzy is an inspiring grime artist who uses his platform for activism across mediums: media and academia. He gathered the young black British talent he's personally inspired by for one of the covers. Being able to center these figures with our imagery was one of the most rewarding experiences I've had in my career.
You often work with very important celebrities. Have you learned any style tips or anything else? The biggest lesson for and from those in my roster is to dress authentically. It's evident in photos when you don't feel like your best self, and that's hard to do when you've worn something for the sake of wearing it.
For style inspiration, who do you look to? Minnie Riperton, Diana Ross, and Anjelica Huston.
Who is your favorite fashion photographer, old or new? Richard Avedon.
What's your go-to day outfit? A Celine sweater dress, Khiry earrings, Mansur Gavriel pumps.