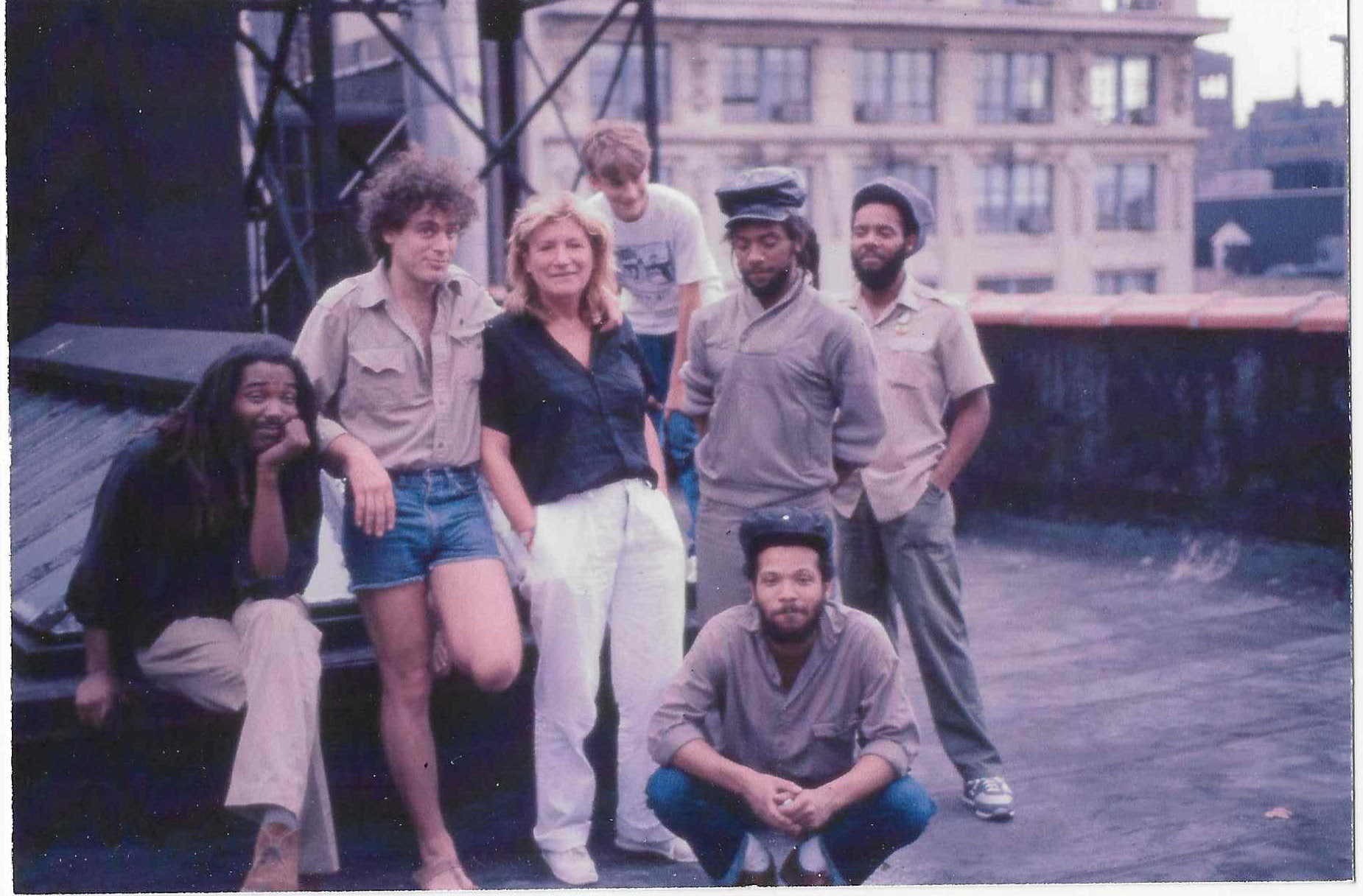 Over an extensive career, Nicola L journeyed from Morocco, where she was born, to Paris, the city where she first encountered Nouveau Réalisme to great influence, to New York, where she took roost in the Chelsea Hotel, and Ibiza, whose sun-kissed coast inspired the artist's longstanding concern for the skin's warm envelopment. Unfolding over diverse locales, her practice held the peculiar qualities of her varied, textured life. Treating with equal fervor documentary film and furniture, Nicola's work was tethered to a courageous roving quality. Placelessness allowed Nicola to find a multifarious footing: an itinerant life resulting in an expansive career.
Nicola's production, which began in the late 1960s and ended a few years ago, is replete with objects suggesting people: sofas in the shape of men, cabinets in feminized forms, reclining lounges made to look like feet, profiles as bookshelves, drawings and drawings of heads, news-paper clippings, performances and ideas for unfulfilled performances, like dinner parties with imagined guests, and Super-8 films, including a documentary on Washington DC punk band Bad Brains. Her apartment in the Chelsea Hotel was where many of these accumulated bodies of work hung out. In the process of living amongst her art, each sculpture became imbued with the history and repetitive acts of living one's life in a realm that can be categorically described as neither studio nor domestic space. When I first slid open a drawer of her now iconic Femme Commode (1969), a wavy wooden cabinet denoting a female form through its many drawers placed puckishly where the body bulges out or reaches in, like the mouth and vulva, I discovered remnants of tobacco, probably the artist's own, nesting in the breast-drawer.
Working with Nicola L and her objects, one is inadvertently drawn into her personal, intimate life. In curating Chère in 2018, a group exhibition at Arsenal Contemporary NY dedicated to Nicola L which brought together her best known functional objects and new works by a younger generation inspired by her, I was also invited into her familial life. Her generous grandson and son, Oliver and Christophe Lanzenberg, were not only crucial in organizing her archive and moving selected works from Los Angeles, where she was in hospice at the end of her life, to New York—but also provided vital support to the work through the act of storytelling. In elaborating on La Femme Coffee Table (1969), a sculpture which severs a female body into thirds (a head, a tor-so, and legs) and props it onto sleek acrylic pedestals, I discovered that the piece is the result of Nicola tracing her granddaughter-in-law's body. The model was less surprised to find her body quite literally refurbished (this much she came to expect of her grandmother), as she was to dis-cover it had been engorged to a degree rendering it anonymous, resoundingly no longer her own.
Locating meaning in the acts that make up Nicola's career becomes a gesture of drawing her in. Until recently, so few people have contributed to a discourse on her work, allowing it to remain uncannily ripe for interpretation. The context of its production, in which the work sits uncomfortably, furthers this inclination. What did it mean to objectify the female body into household items in the 1970s, against the backdrop of the countercultural movements and second wave feminism? While often taciturn, her art speaks to an acknowledgement that while the female body's signification is unfixable, those who profit from it lay claim to its seeming legibility, more often than not without consent. When her work literally speaks, it suggests this much. Her sculpture Little Woman TV (1969) is a soft female cabinet with a TV monitor lodged in its stomach. Reciting in the artist's own voice, Little Woman utters: "You can take my lips, touch my breasts, caress my stomach, my sex. But I repeat, it is the last time." Consent here is playfully evoked as sacrifice. What is being offered, though, is a substitution—an effigy of the female body—which launches into action the consciousness latent in the act of violation.
Each of Nicola's functional art works troubles the possibility of taking on a legitimate critical standpoint while centering on the individualized body. Conversely, when the body is met by other bodies and dissolves into a collective the artist's politics paradoxically begin to concretize. Red Coat Same Skin For Everyone (1969) recognizes the power of radical community making. Collectively dressing themselves in the artist's red coat, disparate individuals are enclosed in a communal skin. Cloaked as such their voices inevitably become choral, and while one person is handed a megaphone to orate, they speak as a group legitimizing their claims through consensus.
The responsibility that comes with death persists in remembering. It presents, not unlike the red coat, an invitation to act; to create a spontaneous community speaking of and through the per-son we commemorate. Remembering Nicola is an act that enlivens an already-rich life and career. Representation, her work seems to suggest, is most troubling when it is static. If we are to find a way home for the artist, it will be through an energetic act of roving, gathering and celebrating.