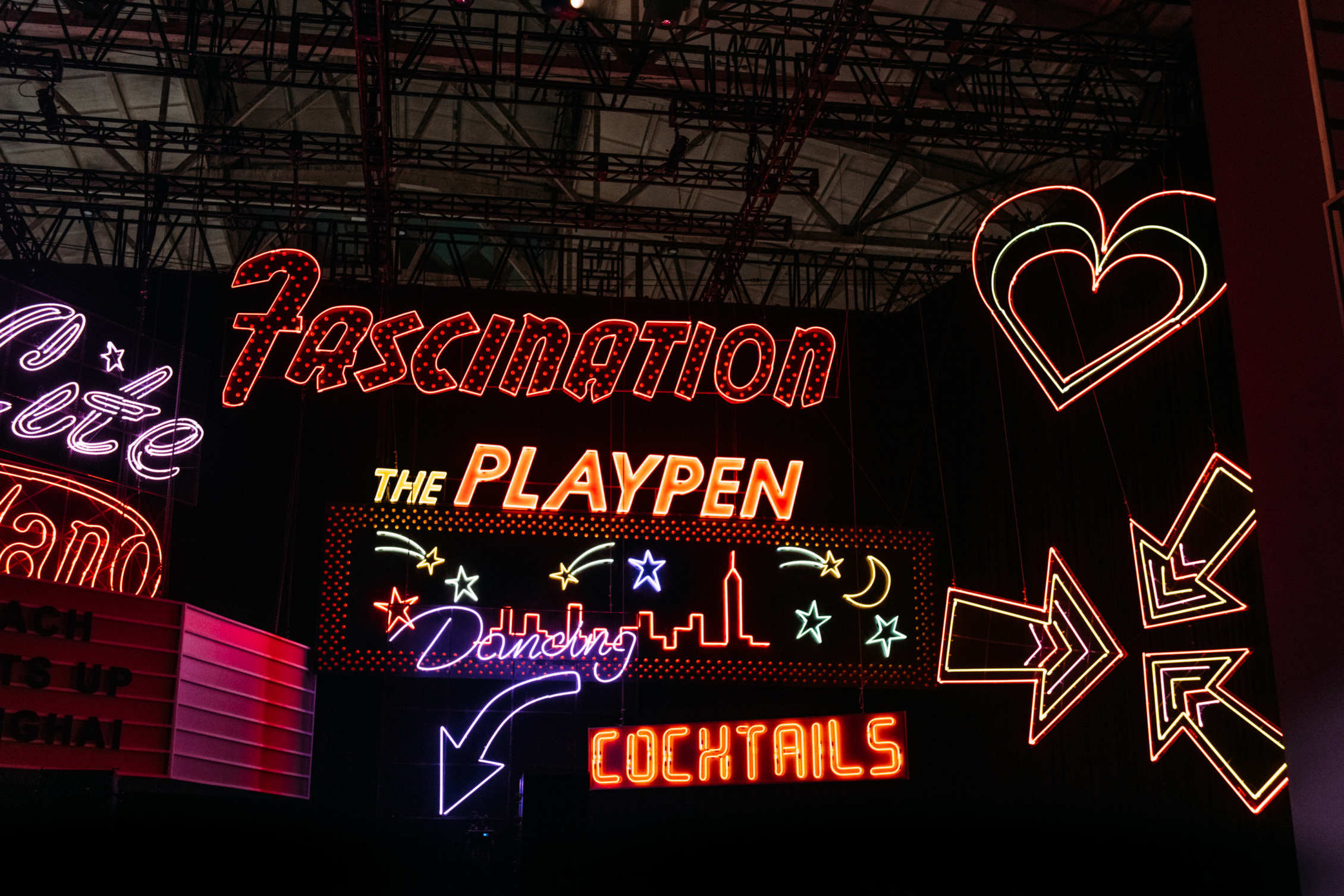 Coach celebrated its 15th year in the Chinese market with an inaugural fashion show in the country and a presentation of the Pre-Fall 2019 men's and women's collection under the helm of Creative Director Stuart Vevers. The American brand chose prolific set and production designer Stefan Beckman to create the backdrop for Vevers's eclectic yet romantic attires. Titled "Coach Lights Up Shanghai," the show, with a first row that included brand ambassadors Chloë Grace Moretz, Timmy Xu and Kiko Mizuhara, was a glowing set design to salute Times Square. With 17 gleaming neons reading "Saint James Hotel" and "Cocktails," 1970s-style cars, a 9-foot disco ball, and buildings reaching up to 29 feet tall, the 16,000-square-foot installation took six days to install. Beckman spoke to Cultured hours before unveiling the 514-foot runway in the early hours of December 8th.
Museums have been putting fashion in an institutional context more than ever in recent years. How do you see this trend affecting your design consciousness? Different fashion houses have different profiles and messages they want to convey. Museums and their exhibition designs help transfer those messages. In terms of design consciousness, what a house wants to convey to the audience is more important than ever, I believe. We need to determine how to contextualize the codes a house stands for, from store design to runway show to advertising. Museums help with this notion along the way. Fashion is a democratic entity in a sense that it's open to the public for appreciation, just like fine arts. A fashion item in fact can be observed and appreciated similar to a painting or sculpture.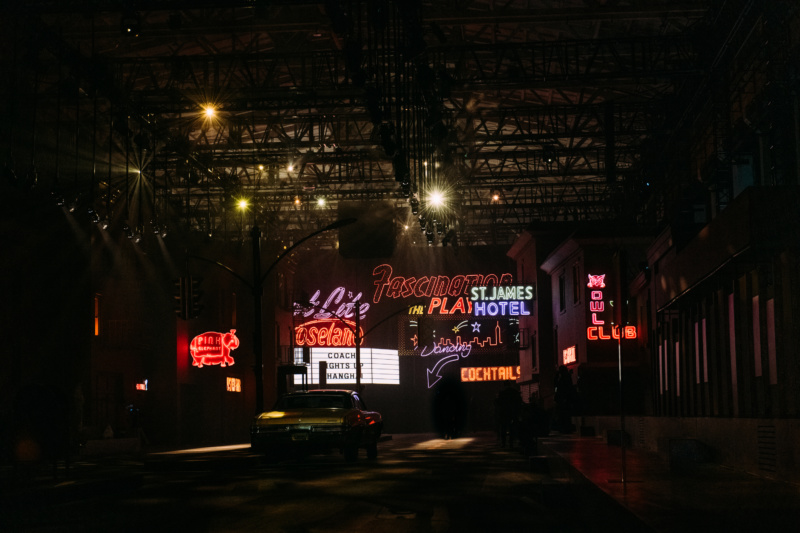 The urban landscape in Chinese cities is only getting taller, accentuating the country's growing economic strength. Times Square represents the same prominence in the history of American modernization. How do you balance two cultures and histories in your set design for "Coach Lights Up Shanghai?" Everyone has a notion for what America is, either nostalgic or contemporary. We try to convey a somewhat nostalgic view of America, similar to the feeling of watching classical movies or looking at old photos. Imagine looking at black and white images of New York and try to grasp what the city means as a place. It's interesting to bring that context to Shanghai, which is a city about the new and modern. I find showing a romanticized view of New York in this metropolis interesting. There is a difference between Shanghai from the 1920s and '30s during the ArtDeco period and now as a progressive city of cutting-edge architecture and technology.
Have you had the chance to discover Shanghai since you arrived? Whether it's for work or pleasure, I try my best to see as much as possible during my trips. I heard about a few exhibitions, including a wonderful Cindy Sherman retrospective at Fosun Foundation. I went to a temple nearby, for example. It's an amazing city with so much to appreciate. I am here to see as much as I can.