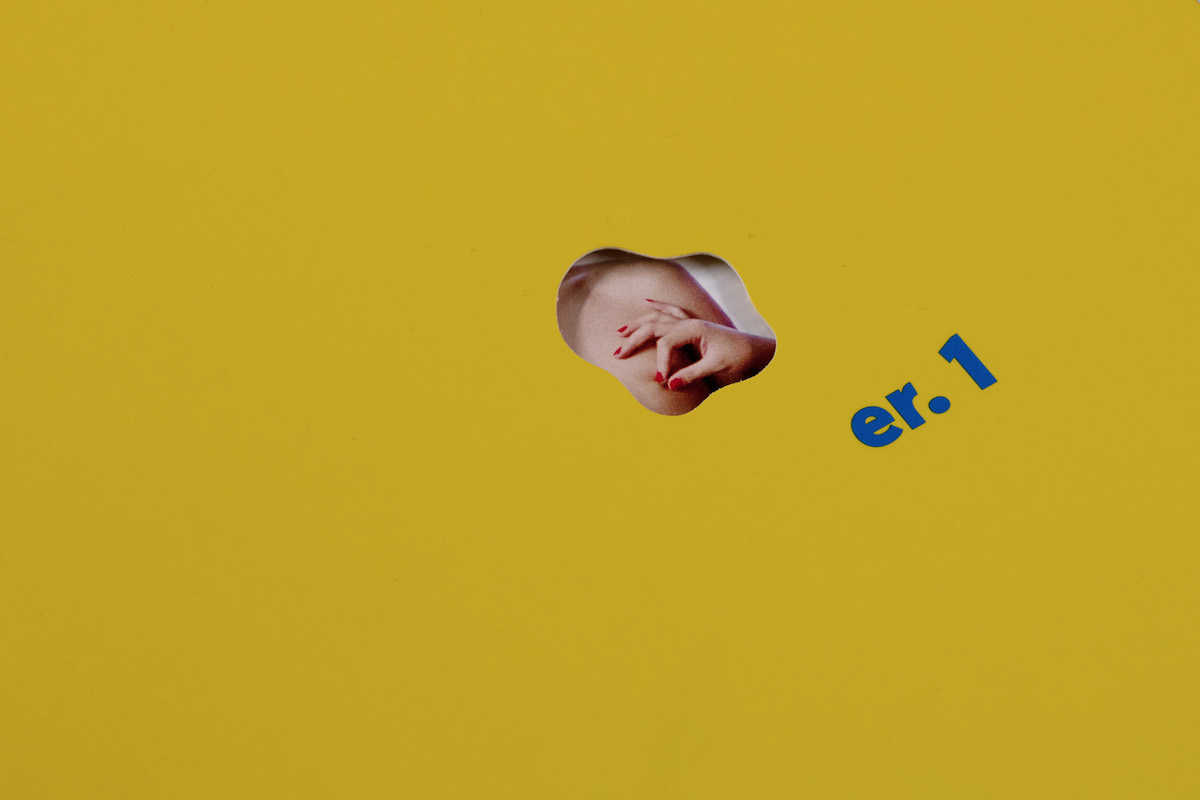 "We are calling on the cultural establishment…at this decisive moment…let us all dare," declared Agnes Saal of France's Ministry of Culture on the first day of Paris Photo 2018, setting out the female-forward focus for the fair. And the event is in some ways seizing the moment, putting women artists square in the spotlight with Elles x Paris Photo—a fair-wide itinerary of works by female photographers ranging from the historic avant-garde to contemporary artists—and Women, The Exception, a day of critical and cultural talks. The official fair image is by Mickalene Thomas.
As the press release for Paris Photo notes, however, the breakdown of the 887 artists presented by the exhibitors is 79% men (697) to 21% women (190). "Women with their cameras go beyond traditions and place themselves on an equal level with men in a new art that they now practice with such passion. Our greatest painters have been men, do we not have the right to wait for our most famous photographers to be women?" asked photographer Margaret Bisland. That was in 1890.
Generations of women have, of course, stood behind the lens, from Claude Cahun to Diane Arbus, Cindy Sherman to Francesca Woodman. By showcasing the work of Wiame Haddad, Lisa Sartorio, Shadi Ghadirian and many others, this year's fair strives to promote women with a vast diversity of backgrounds and with a plurality of perspectives and practices. All of whom are daring.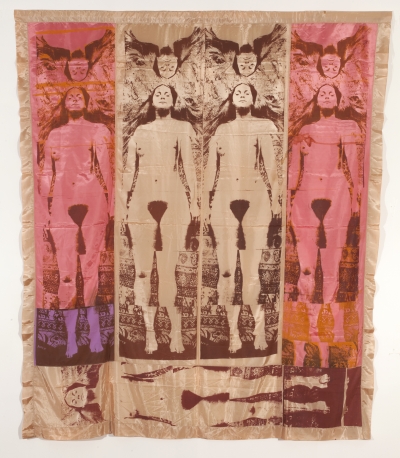 Joan Lyons @ Steven Kasher Gallery Steven Kasher gallery presents the work of American photographer Joan Lyons, a pioneering feminist artist whose work spans the 1950s through the present. Lyons' practice encompasses a range of processes, from pinhole photography, offset lithography and Xerography to screen-printing and photo-quilt making. Her work often features her own image; her extraordinary large-scale silkscreen on fabric, Bedspread (1969), is a stunning panel of her nude figure that evokes the iconography of saints. An exhibition of her work opens at Steven Kasher Gallery in New York next Thursday, November 15.
Léa Belooussovitch @ Galerie Paris-Beijing The image of a gangster girl printed on black satin isn't the only dichotomy enacted in French photographer Léa Belooussovitch's Facepalm series: Mae Blalock is one of six portraits of female companions and accomplices of Prohibition-era criminals which explore, in the words of art historian Catherine Henkinet, the binaries of "To see/not to see, to show/to hide, Good/Evil, Love/Hate." Belooussovitch crops in close on their faces, all being shaded by bare hands and collars, to create intimate interactions with these "fallen" women.
Stephanie Syjuco @ Catherine Clark Gallery Manila-born, San Francisco-based artist Stephanie Syjuco's work at the fair includes Total Transparency Filter (Portrait of N) (2017), an image of a shrouded woman that is emblematic of her practice, addressing issues of race, immigration, and identity. Notes Syjuco, "What I'm doing is absorbing and processing the world around me and it's becoming political. I don't think I have a choice anymore, it's just my reality." The artist has had a breakthrough year: 2018 has seen her work featured in MOMA's "Being: New Photography 2018" and on the cover of the April issue of Art in America.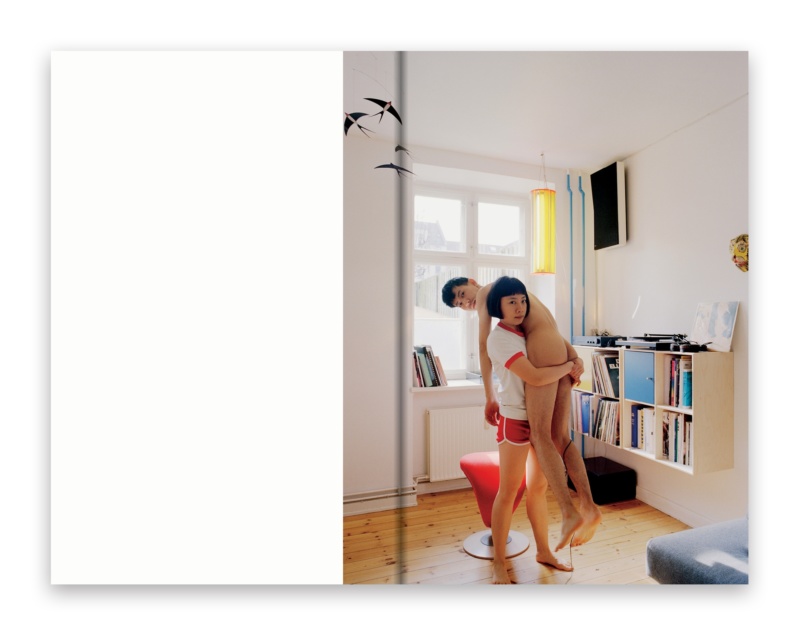 Pixy Liao Awarded a Juror's Special Mention in the Prix du Livre / Aperture Foundation Awards for First Photobook, Pixy Liao's "Experimental Relationship Vol. 1" (2018) inverts the stereotypical male/female dynamic. In her series of vivid color images taken over the course of a decade, Liao, the label text notes, "sets up a series of playful scenarios with her younger boyfriend, Moro, challenging traditional roles of sex, power and gender."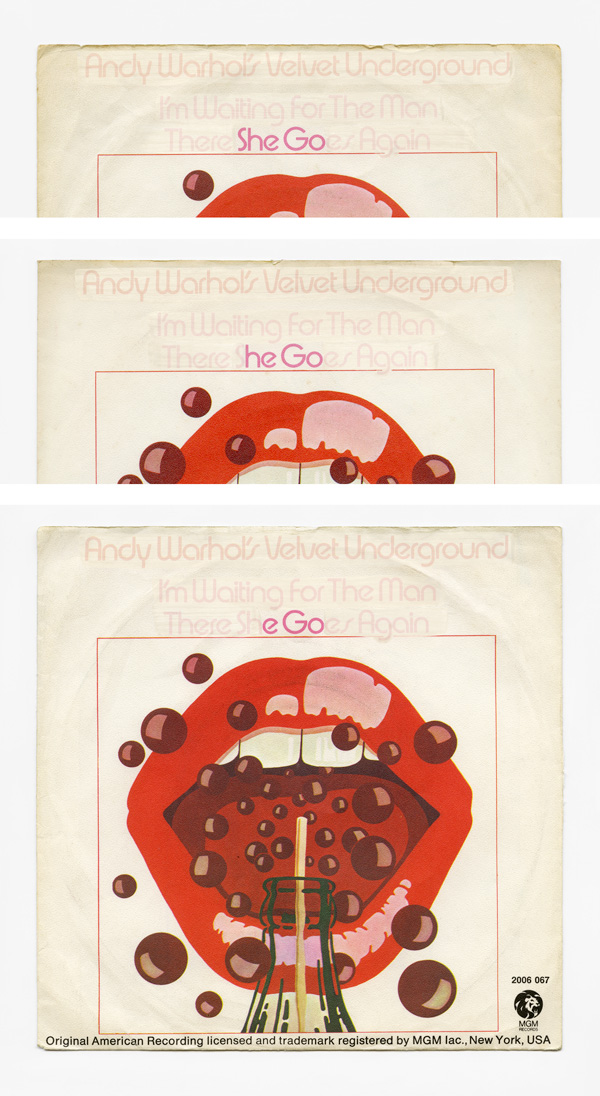 Natalie Czech @ McEvoy Family Collection San Francisco collector Nion McEvoy and curator Kevin Moore present "SHEGO/HEGO/EGO," an expansive exhibition in the Salon d'Honneur that traces the collector's personal passions: music, literature, fashion, politics, cosmology, and photography itself. The exhibition takes its name from a work by Berlin-based Natalie Czech, an artist who works at the intersection of text and image, and who drew inspiration for the piece from a concrete poem by historic avant-garde writer Emmett Williams. The installation also includes work by Sara VanDerBeek, Laurie Simmons, Zoe Leonard and Moyra Davey.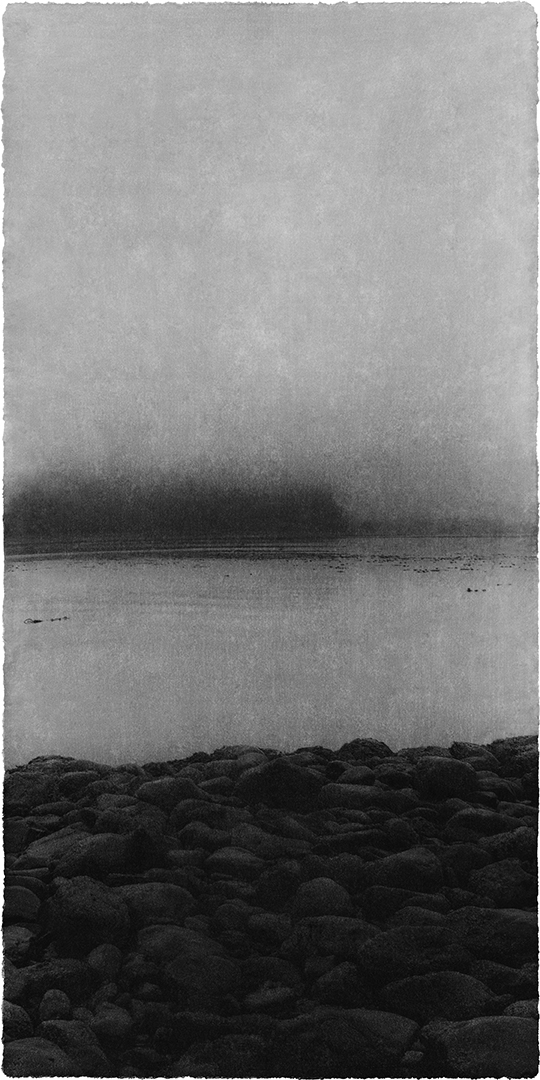 Jungjin Lee @ Howard Greenberg Gallery Korean-born, New York-based photographer Jungjin Lee makes ethereal black-and-white images of land, wind and road that are both spiritual landscape and physical terrain. Early in her career Lee assisted iconic American photographer Robert Frank; inspired to travel the country, she captured its deserts and bodies of water. Her new work, Opening, a series of sublime archival pigment prints on Korean Mulberry paper, documents inner and outer territories. Lee says, "I don't portray landscapes or nature. The desert makes me see my inner self clearly and my aim is to make images of what I feel there—my inner state of mind, the eternal sense of being open and present."