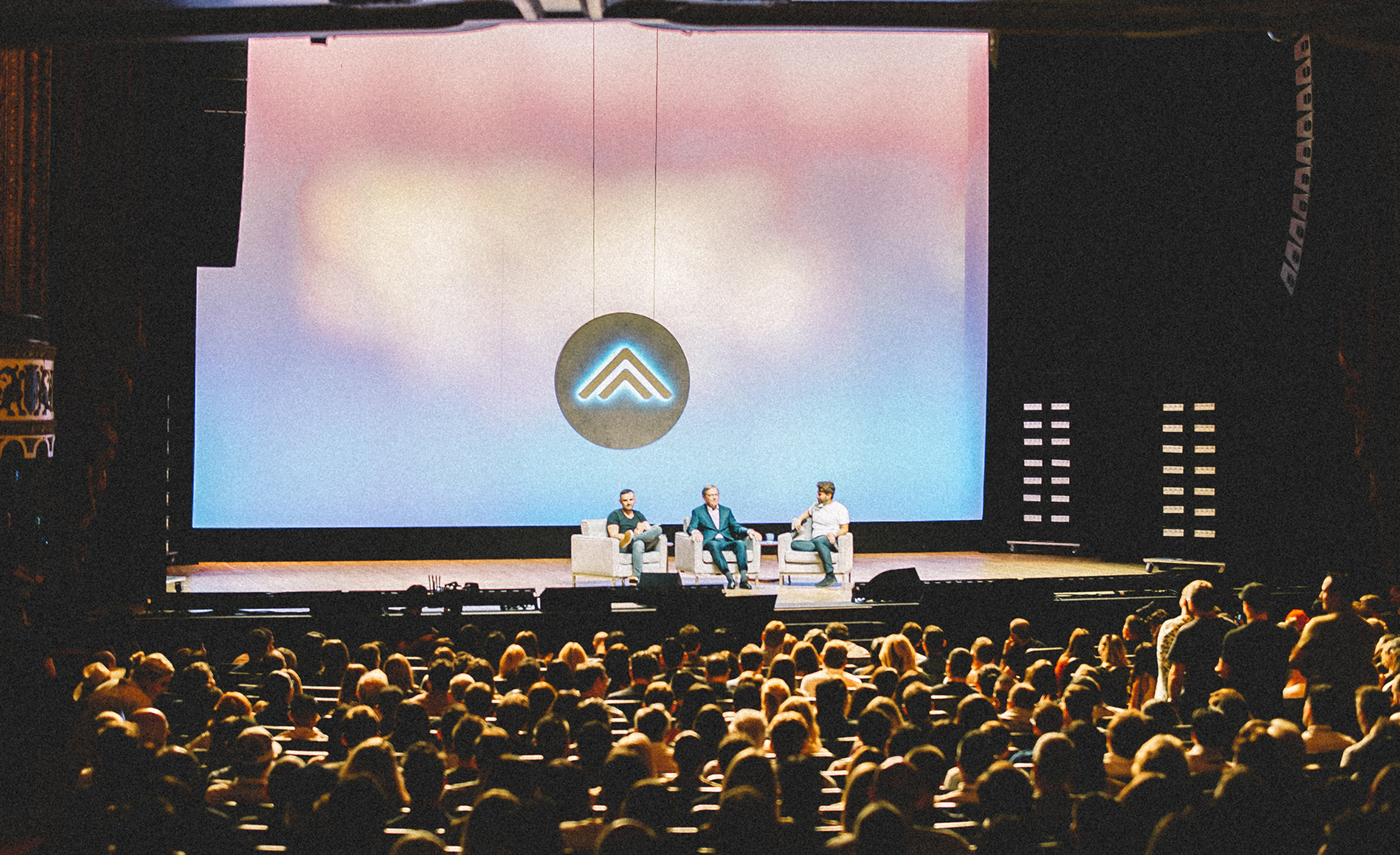 Summit is an ideas festival, mega conference, and an art-star-studded party, organized and executed by a team of designers, art directives and multi-talented creators. With a knack for brainstorming large-scale parties for creatives and executives, the team has an innovative ability to find new ways to work together and attempt to make the world a better place. Their 10 year anniversary flagship event, which took place over three days this past weekend in Downtown LA's historic theater district, included a wide range of activities, performances, talks and group sports geared toward community building—everything from yoga and meditation to outdoor boat parties and, of course, dancing.
The goal of these hyper-social events is to bring people from all parts of the globe together, creating a space for connecting minds and fostering ideas that may not come to the surface in more typical gatherings or festival-style settings.
At the core of the Summit experience are eight principles for authentic community building:
1. Be your most hospitable self. 2. Embrace the unexpected. 3. Don't take yourself too seriously. 4. Build friendships. 5. Show love. 6. Go on a learning safari. 7. Be present. 8. Play.
Summit does their best to curate the brightest minds and bring them into spaces where they can cultivate ideas and relationships—as art director Alex Zhang puts it, cultural capital. With more than 2,500 attendees at this year's flagship event—which featured the likes of Al Gore, Eckhart Tolle, Jenny Holzer, RZA, Michael Ovitz, Jaden Smith, Hank Willis Thomas and Hassan Hajjaj among countless other thinkers, artists, engineers, educators and financial wizards—the eclectic guest list certainly offered a unique intersection of art, commerce, entertainment and ideology.
I asked Zhang what he feels this ambitious project is all about: "We've been doing this for ten years now, and we've learned that having these unique and dynamic experiences helps create special touch-points for people to connect on. People seem true to themselves when you eliminate hierarchy from the equation." Summit is a way for people to openly explore new ideas through meaningful connections, he points out. "It really helps them open up, not just to folks from various walks of life, different ones from their own, but from all sorts of different areas of business. People even fall in love at these events, and we really take pride and get a true sense of joy when we hear stories like that Summit is all about truth and honesty. We want people to leave their false identities at the door."
Maybe we could all use a little bit more Summit in our lives.