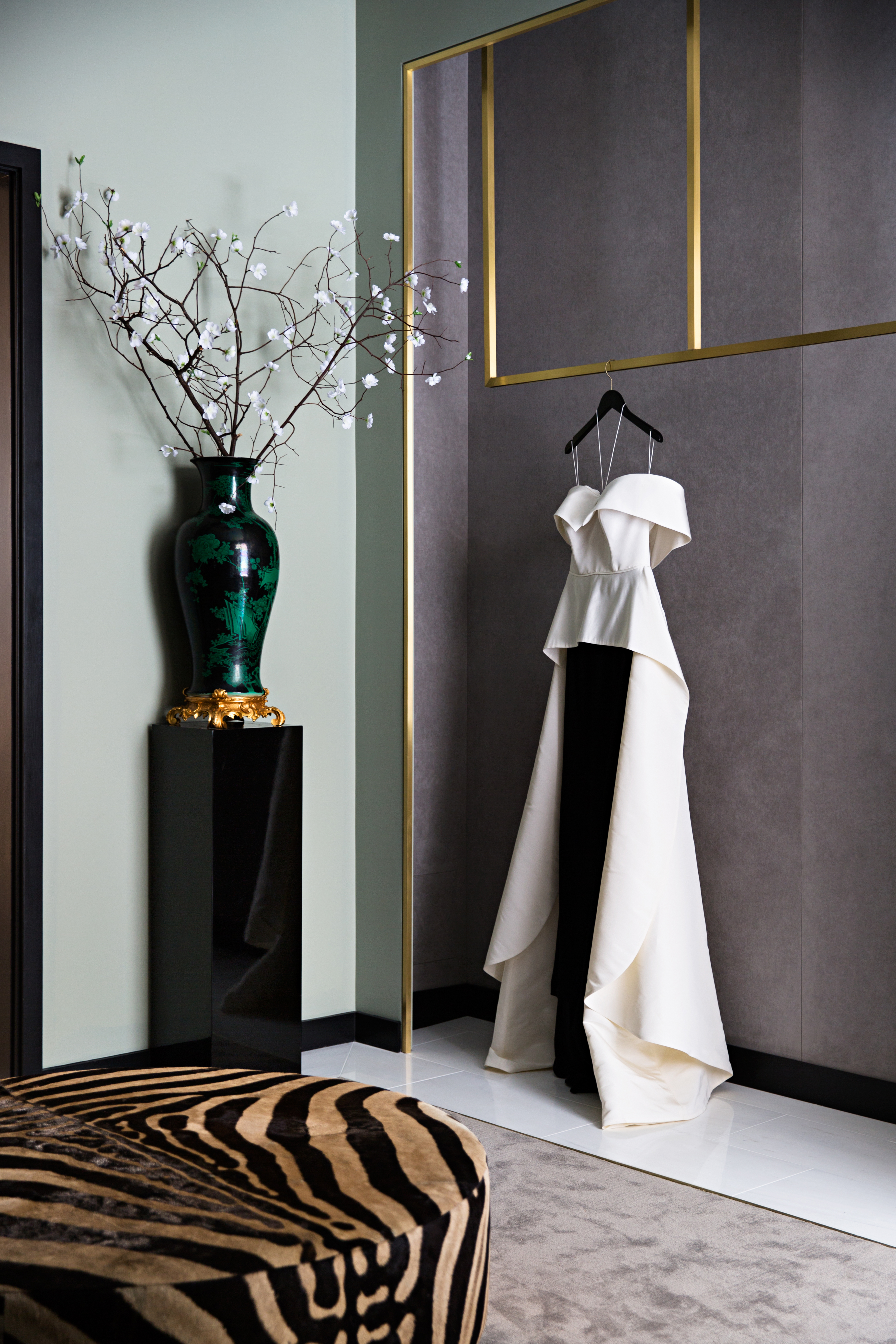 Designer Ryan Korban cut his teeth in retail coming up alongside peers like Alexander Wang. With the fashion world behind him, Korban turned his attention to private clients and commercial spaces graduating into a new echelon of scale and needs. This fall, the savant celebrates his progression with Interiors, a new monograph published by Rizzoli. Dedicated to landmark projects including his Balenciaga flagships and Claire Distenfeld's Fivestory, Interiors outlines the strong visual aesthetic that Korban has refined over the past five years for his blue chip clientele. Here, we catch up with Korban about the new book and why this is his busiest September yet.
How was your fashion week? This is one of the craziest Septembers I've ever had. I don't know what's going on.
What does busy mean for you? A mix of everything. We have few private clients. I'm working on this condo project and the launch of my second book and an upcoming product line.
Do you like being busy? You know, I love it. I mean I don't know of any other way. I think that's why when I leave the city I don't know what to do with myself.
When you were putting this book together what other books did you look at for inspiration or fodder for what not to do? Yeah, I was looking at my first book and saying I don't want it to look like this. [laughs]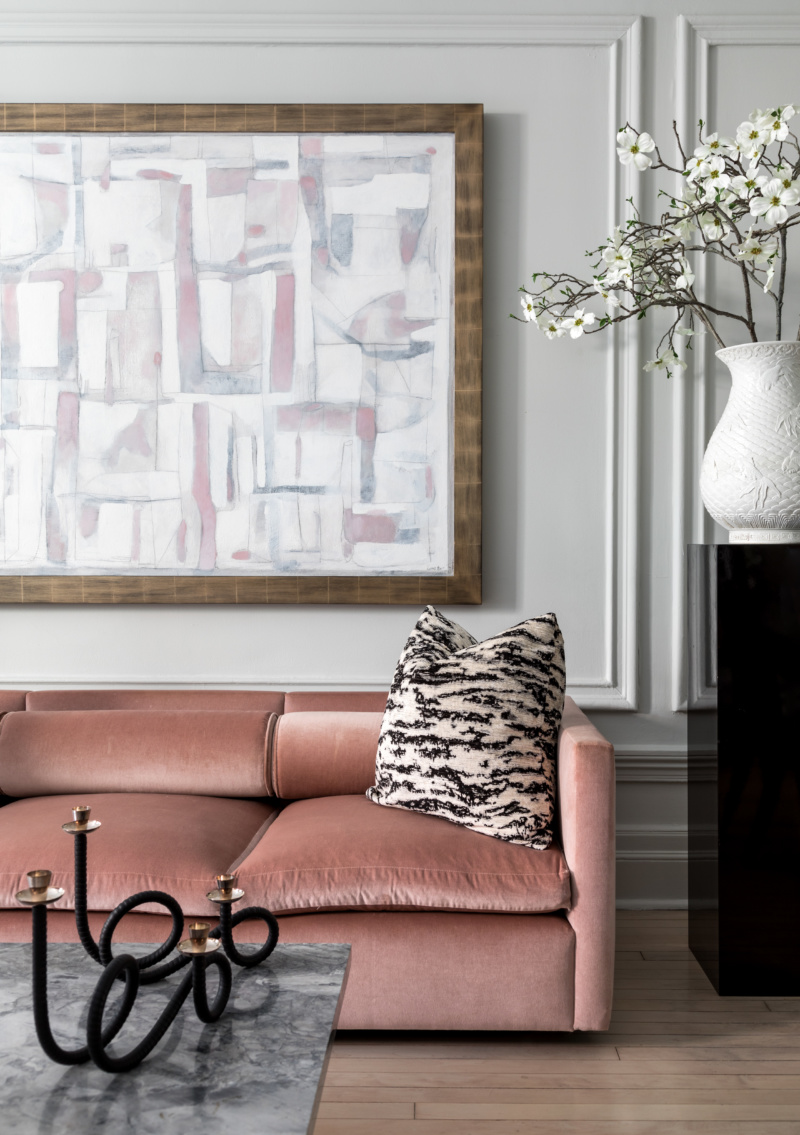 Because you just wanted to mix it up or because you learned things in the process? I think you just kind of look back and you think: oh my God. You sort of cringe a little bit. I wanted this book to feel like a graduation. The first book was done in my twenties, this one's done in my thirties, I wanted it to communicate the perspective I've gained and the elevation. It felt like the next step for me. I used to look at tons and tons of design books, but putting this monograph together was a lot more about working with my creative team and the art director.
When you were conceptualizing it, was it clear how to lay it out? I had a clear vision for it and my art director Jacob really understood that. So even when we look at the first deck of what I wanted it to be, it was already there: the feeling, the style. It was super specific to me.
How did you choose the cover image? That was a long process and we've had a lot of different mock ups. What I liked most about the image on the cover is the symmetry. It made it kind of undeniable for me. It made a really strong cover. A lot of my work can be very masculine and sometimes even brutalist and then a lot of it can be really feminine and romantic. I felt like with this color palette that it kind of represents both the romantic side and the brutalist side which is what I really wanted to convey.
I like the idea of inhabiting these feminine and masculine masks. When you're creating rooms does a space call for one or the other? It's usually a mix. Both are inherently part of my style. As you work, you start realizing things about yourself. I think I've always been attracted to hard striking pieces but then I gravitate towards a very soft feminine color palette. It is two very distinct sides that find a balance.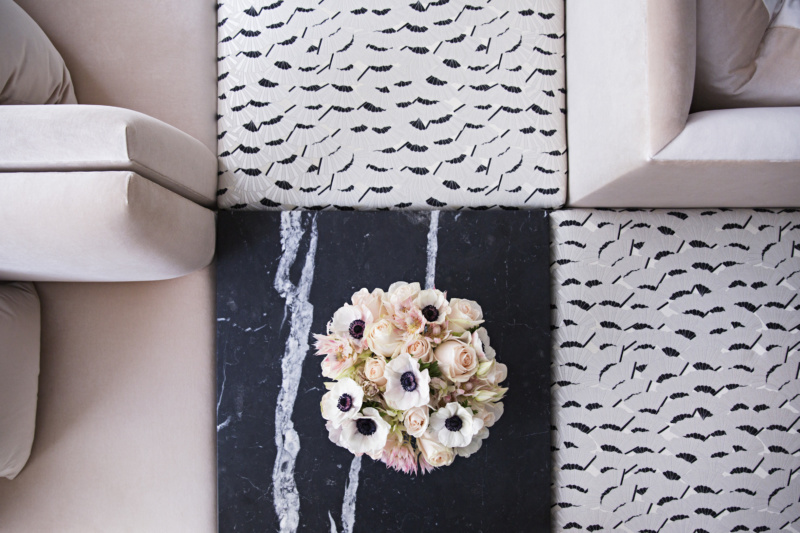 Will you make a third book? I'm already ready. As soon as we finished I had a bunch of new ideas. I'm the kind of person that moves forward. I've never really been the person to just sit back and reflect. I just want to do it better.
When you are not making a book what is your process like? I'm still trying to figure it out. I started in retail and then I moved into private clients and then into real estate and now I even do brand development and concepts. I've never really been a designer defined by anything—which I love. Every project I do is very different and very specific and tailored to that client and what their needs are. And that's what I love about what I do. I don't have one way of working, which I think is also sort of a reflection of my age.
That's also why I love commercial work so much because it's a little bit more business oriented. I get a lot of joy out of being able to solve business problems through design—being able to help a company create a space that is functional and profitable through good design.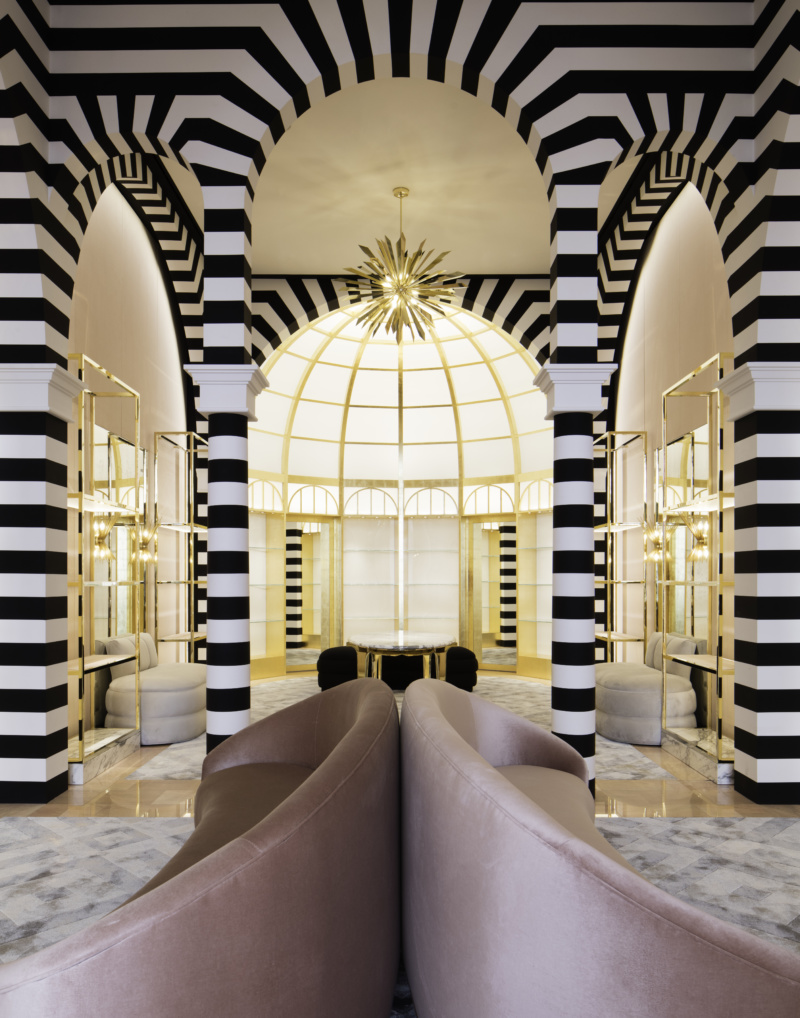 And what about your own brand? I'm starting to think about my own product and expanding it, which is a strange thing. Figuring out what feels true to my own brand has been a really interesting process for me, which I think I was over complicating for a long time. And then I realized, oh wow, this is a lot easier than I thought because you sort of been preparing for this.
That sounds like a very interesting place for self discovery. It really manifested itself when I did my first ground up building, which was 40 Bleecker. All of a sudden I had the project of my dreams: 6 penthouse units and a massive sell-out in the middle of downtown and prime location. I had interviewed but didn't think the developer would hire a 30-year-old kid to take on a project of this size when the other people in the surrounding buildings are massive architects and very well-known people. I had so much pressure on myself when I started designing and thought: this has to be the best.
I was driving myself crazy and then I realized that this wasn't a brand, I just needed to figure out how I want to live and what I want these units to look like. And then it felt so much easier.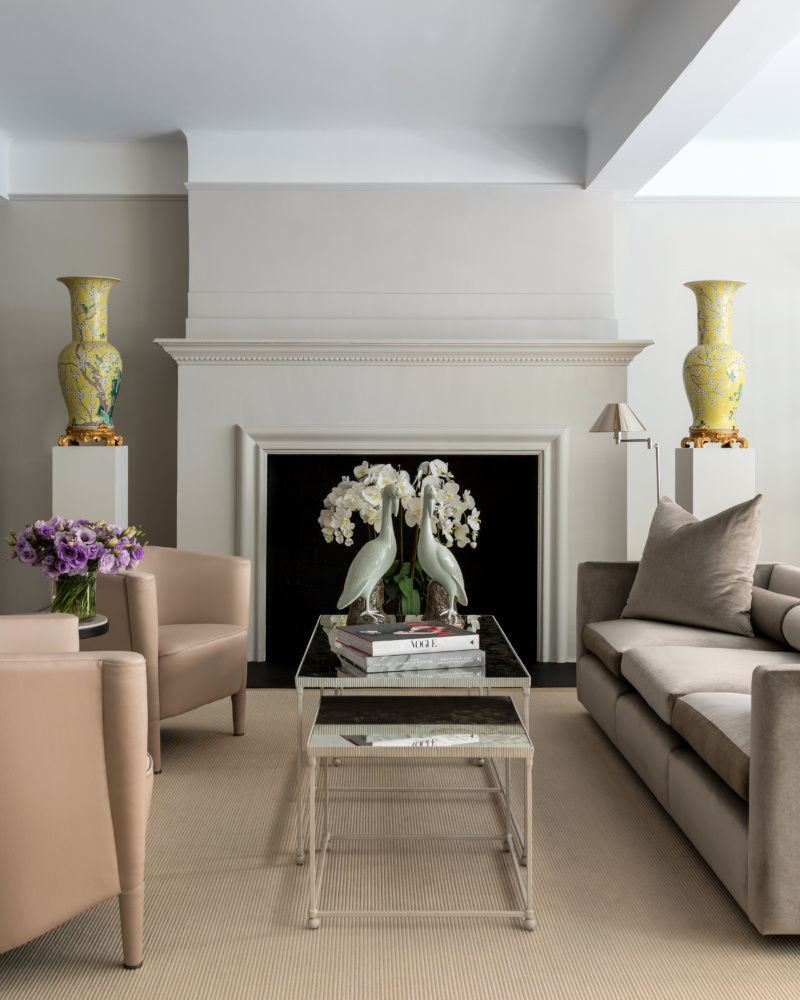 Now that you are more established, do you feel a responsibility to spotlight other young talent? It's a really important and very prevalent topic in my work because when I started I was very young and this industry isn't exactly an easy one for someone young to navigate. I found the support within the fashion world because they were so open and excited about young talent, which wasn't something that was prevalent in the design sphere. I didn't know any other 20-something-year-old designers. It's difficult to get projects because budgets are really high and no one wants to trust the 20-year-old with something that important and there's not a lot of space in magazines for projects that aren't of a certain scale. I always feel a responsibility to lift up others and pay it forward.
Who are the young designers you follow these days? There are a lot. I really love this firm Ashley Darryl. They're younger but they've done incredible projects. And there's another interior designer, his name is Patrick McGrath. I was working on a show house where he had a room and he just had such great taste. Anytime I have a project that I don't have time to take on or something that I don't think I'm a right fit for, I recommend him for it. There are a lot of artisans I work with over and over again. I am loyal to my collaborators as much as possible.
I've always said that if there's anything I can do to help move the industry forward, I'm happy to do it because the doors need to be opened.