Hublot continues to support the arts through its "Hublot Loves Art" timepiece series. For their latest collaboration, the renowned Swiss watchmaker tapped contemporary artist Shepard Fairey to co-design the Big Bang Meca-10 Shepard Fairey, a watch that exhibits an unconventional architectural blueprint derived from a construction site. Widely known for his iconic Barack Obama Hope poster, Shepard Fairey continues to garner admirers through the production of his OBEY clothing line. Cultured sat down with the artist to discuss the art of collecting, representing his work in the form of a watch and becoming a Hublot brand ambassador.
How did this project with Hublot come about? The amazing thing about working with Hublot is that they say, "we can try anything that you want." They were very open to anything that I wanted to experiment with and they take a lot of pride in pushing the envelope in terms of technique. This is a luxury timepiece so there's no limitation to the length that they will go to execute something in a beautiful and sophisticated way.
Do you see similarities in the way watches and art are collected? Hublot is about craftsmanship and a very refined execution and that to me that is what my work is about: doing whatever it takes to create a visual that I think is important to create. There's that craft that goes into it on both sides that makes it the perfect marriage.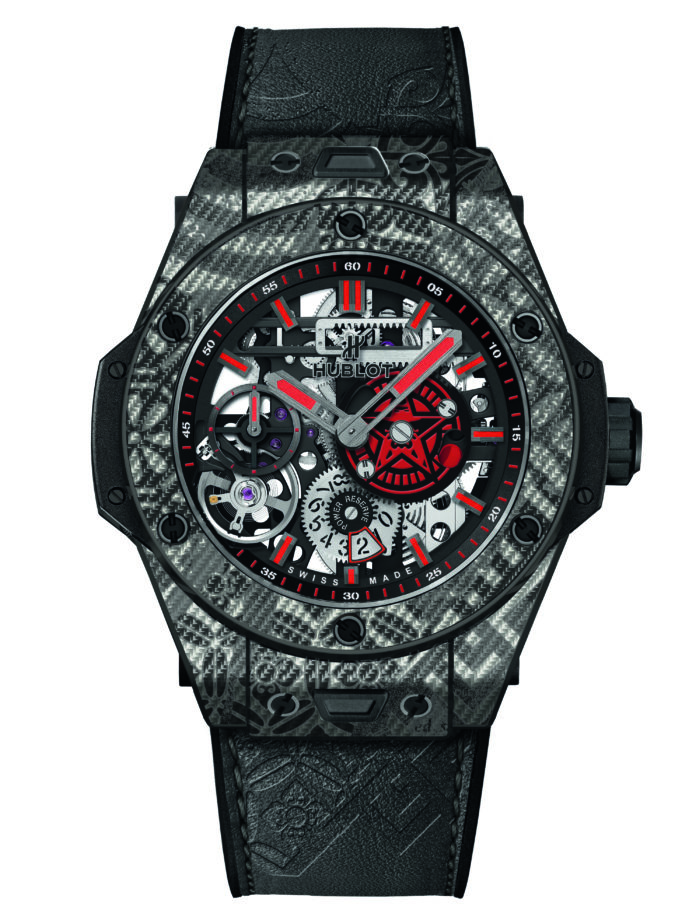 Did you face any challenges in representing your work in the form of a watch? My creative process for working with Hublot was to look at the size of the "canvas" and think "what are the natural elements within my work that would work harmoniously with the overall watch." There isn't a lot of surface area and the design shouldn't be too flashy. I looked at the subtle elements of my work; a lot of the foundation work that I do in my collage(s) have a subtle, tonal quality I thought would be elegant and could work well.
Were you interested in watchmaking before beginning this collaboration with Hublot? I have used a watch in my work before, but more as a symbol as opposed to any brand reference. It's a piece incorporating a watch that has an oil derrick inside it that says, "Time to Move On." It's really about renewable energy and moving toward the use of that. But I love the design of watches themselves and wanted to incorporate that so that someone would immediately respond to it as a viewer.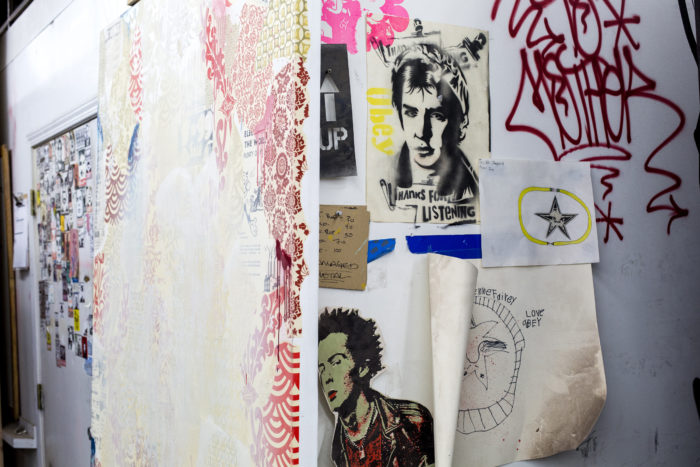 What does the Big Bang Meca-10 represent to you? When you look at a Hublot watch, it's strong and powerful from a distance but there's also incredible details. It's a logical pairing, the approach to my work makes sense with how Hublot approaches making watches: these are very technically sophisticated and gorgeous timepieces on the surface, but there's also a lot happening "under the hood," so to speak.
Your work can be found on clothing, stickers and many other items. How was the Big Bang Meca-10 a new endeavor for you? The aspect of the watch that I'm most excited about is the Texalium which is a really amazing substance to work with. It has a translucency but it's also very hard so you're actually seeing the imagery itself through a translucent case. It's printed essentially on a silk, it feels perfectly integrated into the watch but it changes with the light. That's very unusual and spectacular and something that I hadn't seen before.