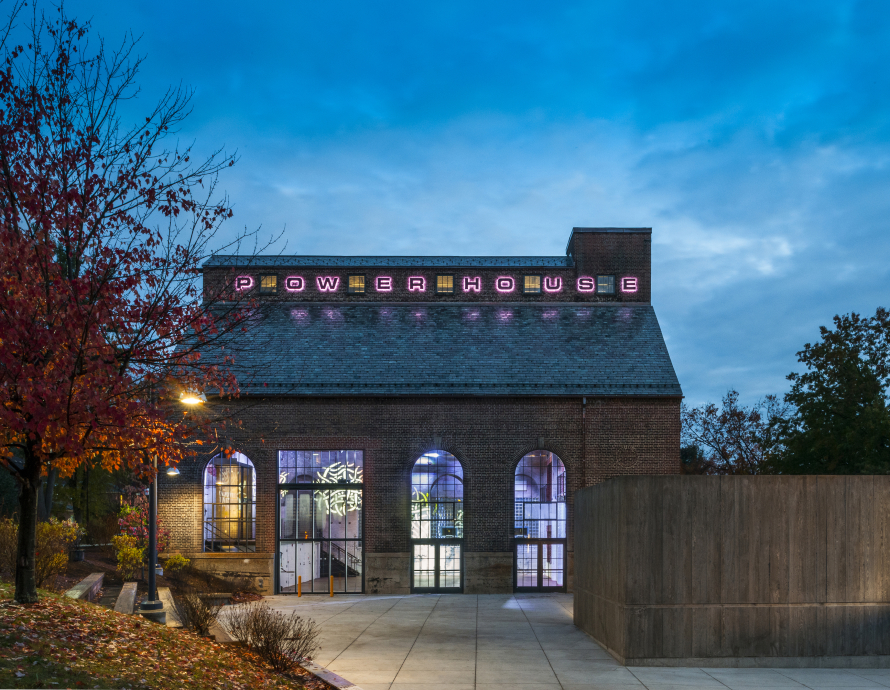 Among the arts professions, architecture has a relatively unique problem of succession. Choosing the next generation of leaders is also a relatively privileged problem to have, as it means the work is good enough to pass on. Last year's transfer of Cambridge, Massachusetts–based Bruner/Cott Architects from namesakes Simeon Bruner and Leland Cott to Jason Forney, Jason Jewhurst and Dana Kelly is a case study in mindful succession. As former Bruner/Cott employees, the new co-owners may believe in the studio even more fervently than their mentors.
The founders certainly provided fuel for the trio's passion, helping to pioneer the concept of adaptive reuse with the 70s- and 80s-era conversions of decommissioned factories into housing. They also provocatively skirted conventions in the discipline. While it has become standard practice to either conserve historical fabric or audaciously layer contemporary design onto it, Bruner/Cott has opted for something in between.
Consider the firm's magnum opus—the transformation of the Arnold Print Works in North Adams, Massachusetts into MASS MoCA. The sprawling arts destination salvages as much of the 19th-century complex as possible while radically improving circulation, daylighting and other fundamentals. Its new insertions employ many of the same materials and craft techniques as the old, but with a twist: a subtly deconstructed staircase serves as a crazy-quilt homage to handmade glass.
Forney, who joined the company in 2002, says that the museum's first phase drew him from New York to Cambridge: "It was one of the first projects I had seen in the US that combined existing buildings and new, modern architecture in such a fine-scaled dynamic way." Jewhurst arrived two years later, impressed by the refusal to limit design "to a preset style, and focusing more on understanding the patina, grit and history of a place." The firm's higher education portfolio felt like a natural extension of that philosophy, he adds, because academic commissions "balance new expression with respect for the campus environment."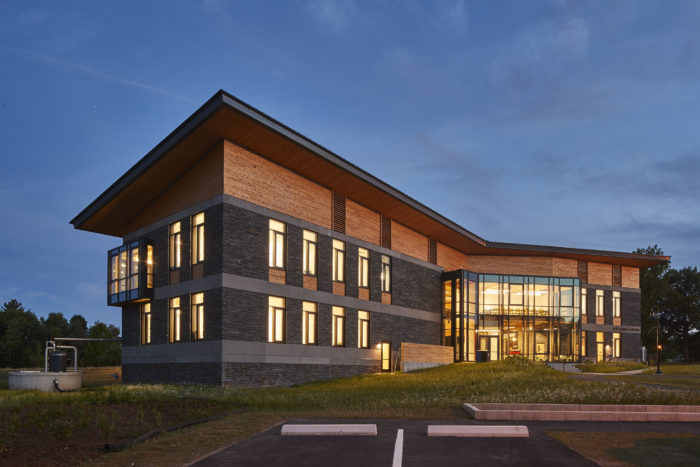 Yet the colleagues were by no means obliged to follow in the founders' footsteps. Jewhurst says a may-the-best-idea-win culture allowed the newcomers to forge paths in ecological building performance and stewardship of Mid-century Modernism. Their projects included Macalester College's Institute for Global Citizenship—one of the first campus buildings to earn LEED Platinum certification—and the modernization and expansion of a building by Le Corbusier acolyte Josep Lluís Sert for the Boston University School of Law. The award-winning R.W. Kern Center at Hampshire College, which opened in fall 2016, crystallized the Young Turks' ascent by combining an esteem for the famously experimental mid-century school with cutting-edge sustainability.
Kelly says that succeeding Bruner and Cott resulted from the Kern Center's achievement. Forthcoming projects, like another Sert update—this time for Harvard— and modernization of the Huntington Theatre Company's 1925 performance venue show that she and her two partners prefer to continue propelling the studio forward rather than disrupt it. "Our best efforts deal with the intersection of past, present and future, and through them, we're turning our own past into a legacy."