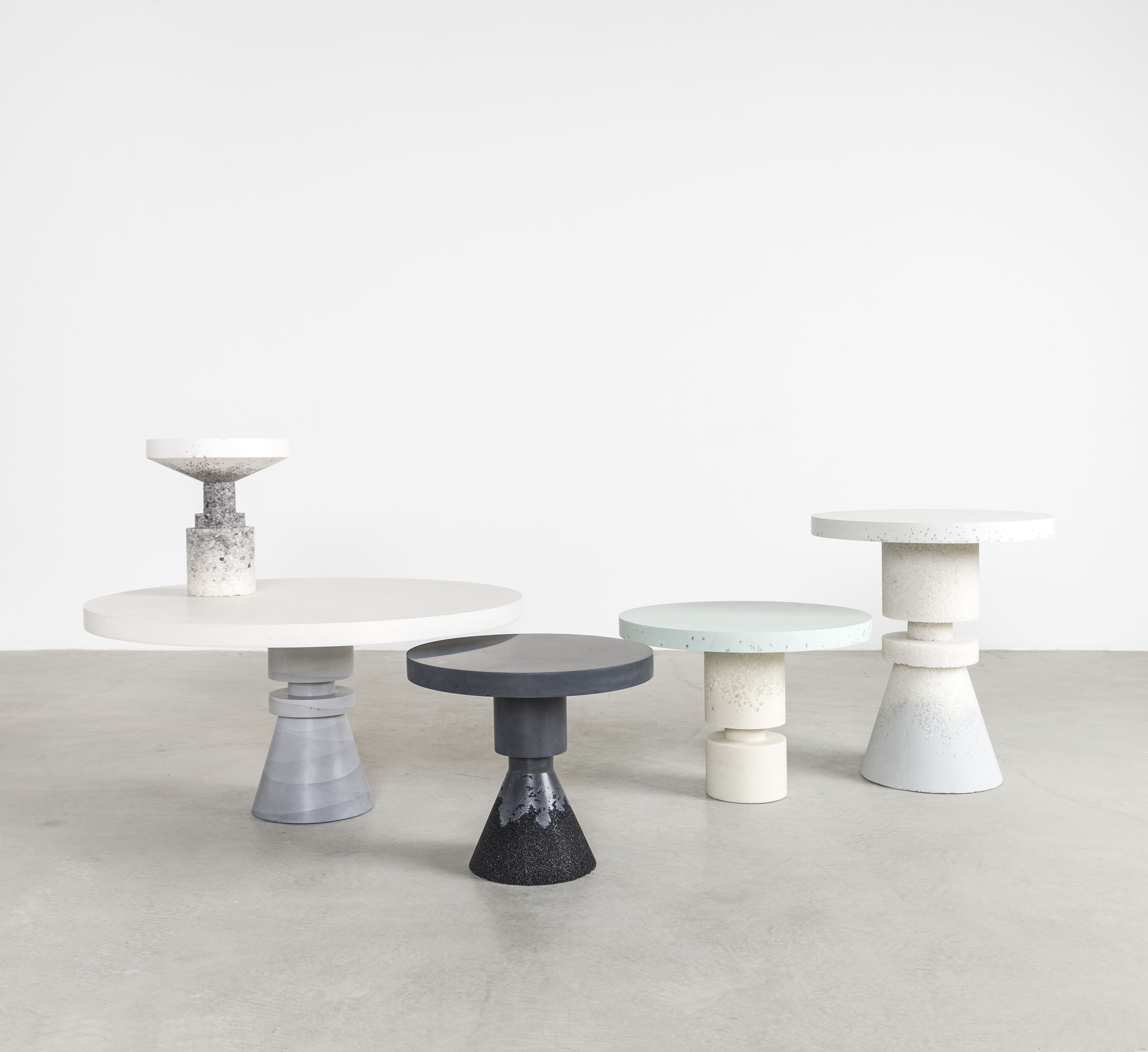 Artist and designer Fernando Mastrangelo is well versed in the art of collaboration. His latest venture is with designer Anna Karlin, with whom this week he presents CHUNK, a limited edition collection of sculptural design. In the days leading up to New York's Design Week, we caught up with Mastrangelo at his Brooklyn studio to chat about Mexico, his rapidly growing design practice and a few of the young artists he's got his eye on.
How did CHUNK come to be? It came to be when Anna and I first met last year, I had an immediate response to her work and then asked her to be in our summer group show "In Good Company." She was the first designer to agree to be in the show and we've been friends ever since. Around January of this year we emailed and said, "let's do the stool collaboration" and then things moved very quickly from there. Anna designed the Chess Stools and we figured out the scale of the pieces and then the wood prototypes arrived at my studio. We then started molding everything and figured out the engineering, and then finally started the casting process. The whole thing came together beautifully and organically, and I think the pieces turned out amazing!
What is most important to you in a collaboration? ​Letting go. Just allow things to flow, I don't like feeling restricted or restricting ​anyone. Things have to be smooth and egos have to be checked at the door. This is my first true collaboration in furniture and it went so well, I'd be excited to do it again. Anna has an incredible eye and her execution is perfect, so I trusted her 100 percent.
Who are your design heroes? I'm still somewhat new to the design world, having started making furniture in 2014, so the list is constantly growing! But I'd say Joseph Dirand, Carlo Scarpa and John Lautner have had the biggest impact so far. I'm also very focused on the future of art and design, so I'm always looking to younger generations for inspiration too.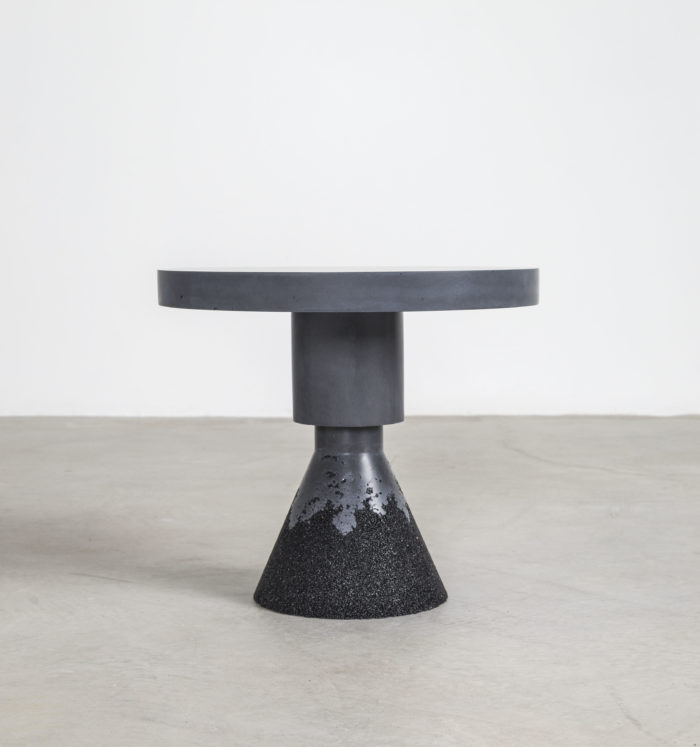 If you had to describe a singular space as perfect, what would it be and why? ​John Lautner. He combines minimal, with rough organic, mixed into harmony with the surrounding landscape. He's a master. I'm looking for even more integration now, how can we have architecture not only live in harmony with nature and it's surroundings, but be built as a landscape, to emulate nature. That would be perfection to me.
What was the most fun you've had on the job (a particular client, a buying trip, an anecdote you'd like to share)? House hunting in Mexico for ​an upcoming FMS project. Can say anything just yet... but it's certainly shaping up to be the most fun we've had yet.
Contemporary artists, who have your attention? Jose Davila, Nir Hod, Marguerite Humeau.
Artists you collect? I collect artist ​that are still unknown and that have come into my life... And people that I want to support. These are a few of the most recent: Amanda Richards, Bailey Fontaine, Cait Porter, Carolina Malagamba.
How do you celebrate the completion of a project? We usually party. Last year we rented a penthouse room at the Bowery and got shut down by security. That was after the Maison Gerard Show. ​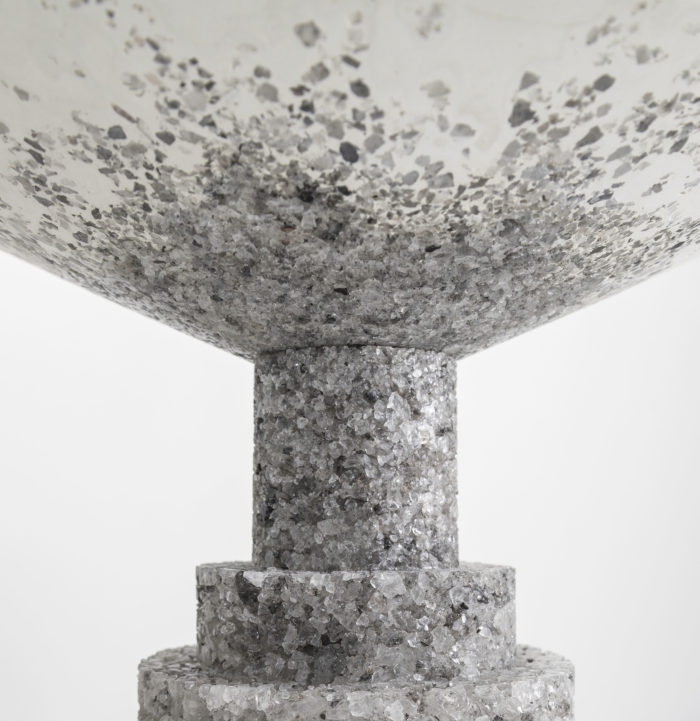 Can you share a few feeds you follow? @amandarichardsstudio, @bailey.fontaine.studio, @sabine_marcelis, @studiogiancarlovalle.
What's your favorite urban escape? Central Park.
Where was the last place you visited and a design highlight from that trip? Merida, Mexico. Just got back this week. Mexican tiles originated there and all traditional colonial homes have these incredible floors that change from room to room. I LOVE them!​
Tell us about your studio: how many people, location, size, etc.? We're in East New York, which is a neighborhood in Brooklyn, just past Bushwick. we have 10 people in the studio and some partners that take us about 14 to run the studio. The studio itself is 10,000 square feet with a 1,00- square-foot gallery at the entrance.
What are some of your current projects? Some are top secret, but I've launched the collaboration with Anna and another for Sight Unseen OFFSITE with my old time friend Boyd Holbrook. ​We're making a piece for charity that benefits climate change. We're also gearing up for the second annual edition of "In Good Company"—and we've got an amazing roster of artists and designers participating this year, so stay tuned!