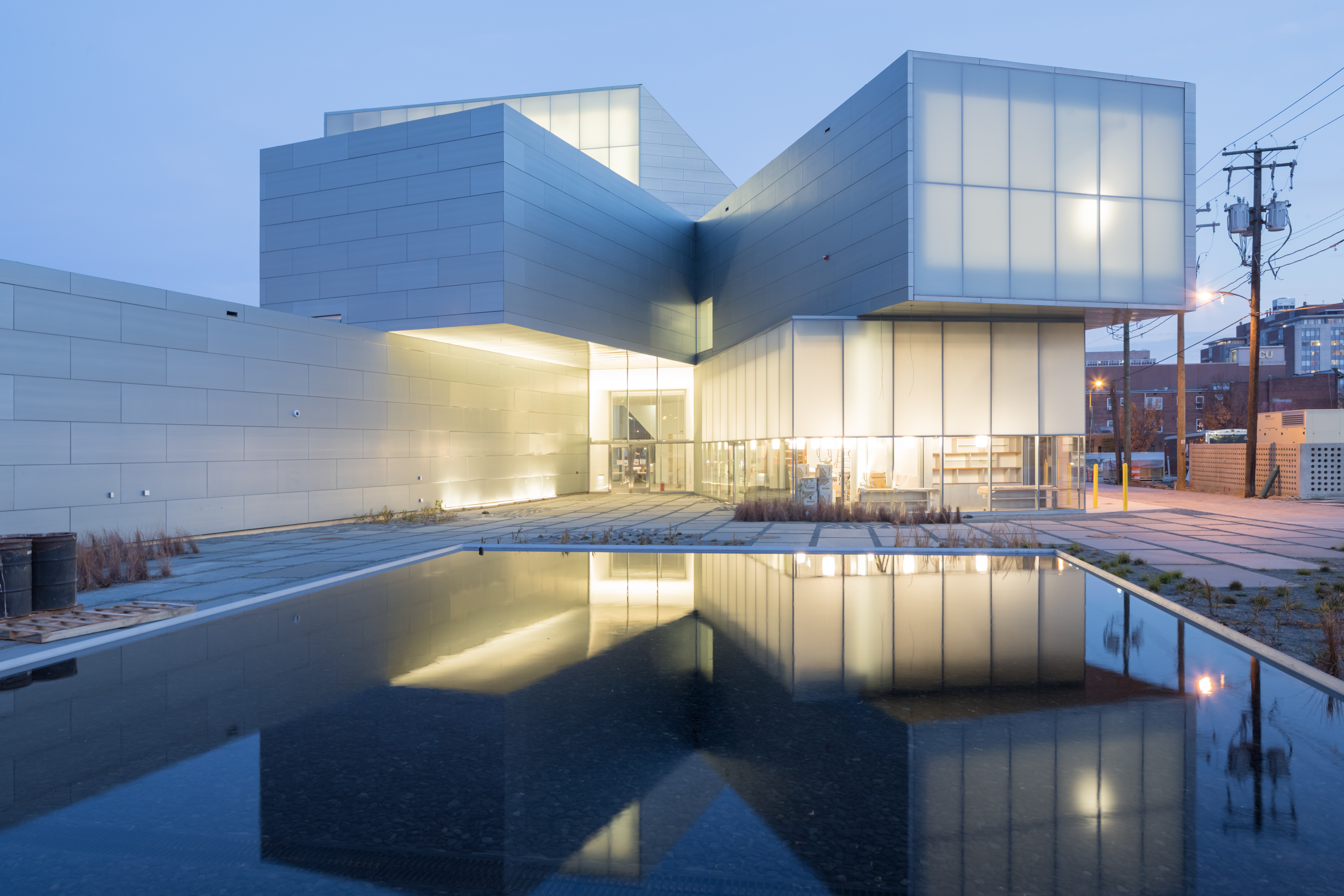 Richmond doesn't usually appear on many art-world destination lists. This, despite the fact it's home to Virginia Commonwealth University's graduate arts program, consistently ranked one of the top three in the country. In truth, historic identities are hard to shake. Once the capital of the Confederacy, to many the city is better known for Monument Avenue's civil war statues than as one that pushes visual boundaries or dialogue about the impact of slavery. But that is about to change when VCU's much-awaited contemporary art institute opens to the public with an unflinching debut.
This spring, architecture and art convene in a striking 41,000-square-foot, three-story sculptural addition to Richmond's downtown—privately funded with $41 million. Design connoisseurs would be well advised to make the two-hour trip from Washington, D.C. for the building alone. A zinc and glass creation by Steven Holl Architects—acclaimed for striking art venues around the world—the Institute of Contemporary Art at VCU sits at the edge of the school's main campus, and is the culmination of more than 15 years of discussion between the city and the university. The programming flourished under the leadership of Lisa Freiman who, after five years at the helm, stepped down in January to much surprise. Currently, VCU's School of Arts dean emeritus Joseph Seipel, who was involved with the project since its earliest stages, serves as interim director.
But if its inaugural show "Declaration" is any indication, the decade-plus journey has been worth the wait. The ICA is poised not only to redefine the progressive character of the state capital, but to join the worldwide contemporary art conversation: how today's artists provoke people who lack significant common ground. Curators outside of major metropolitan hubs who want to tackle some of the country's most timely and divisive issues should take note.
With a roster of 34 artists—from Titus Kaphar and Geof Oppenheimer to Hope Ginsburg and Peter Burr—"Declaration" spans more than 60 artworks covering politics, gender, social justice and the environment. In short, the ICA confronts our sharpest tensions head-on.
There is Betty Tompkins's WOMEN Words, comprised of 337 small paintings which challenge notions of female identity—the result of a 2013 email to friends and associates soliciting ways to describe women, whether affectionate or pejorative (the four most popular responses: Mother, Slut, Bitch, Cunt). WOMEN Words has been shown in New York and Los Angeles to critical acclaim. Yet this group setting offers an unprecedented opportunity.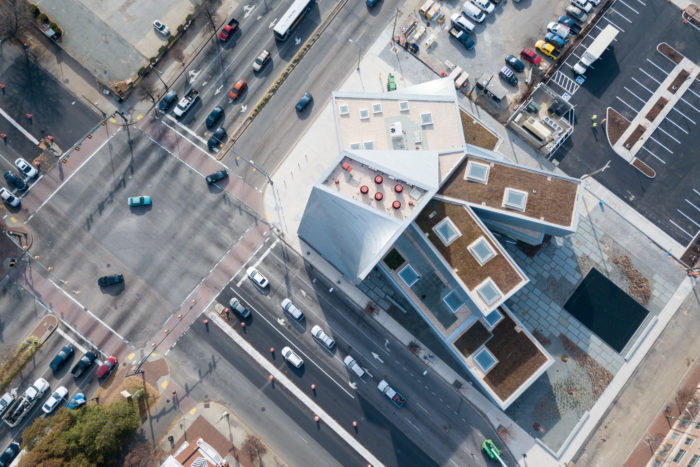 "I couldn't have anticipated this moment when I started this piece," says Tompkins of her work's heightened relevance in "Declaration." "I find it incredibly pertinent given what is happening with the effects of misogyny."
The exhibit also introduces commissioned pieces in a larger, urgent context. For example, VCU professor Sonya Clark—whose practice includes a conceptual protest piece in which she unravels a Confederate flag thread- by-thread—will unveil a sculpture, Edifice and Mortar, a low wall of bricks embossed with an excerpt from the Declaration of Independence, with "mortar" of black hair, glass and steel.
Participatory artwork provides a sense of shared catharsis too. Taiwanese artist Lee Mingwei brings The Mending Project, shown at the Venice Biennale, to Richmond—the largest presentation of this work since its 2009 US debut. The gallery experience invites museumgoers to bring, say, a frayed sweater or sock to the ICA, where an installation of artist-designed furniture and large spools of thread affixed to the walls await them. At heart, the work is a call for strangers to interact with each other: as a volunteer sews the item—often in contrasting color, visibly making of the encounter—the pair engages in small-talk.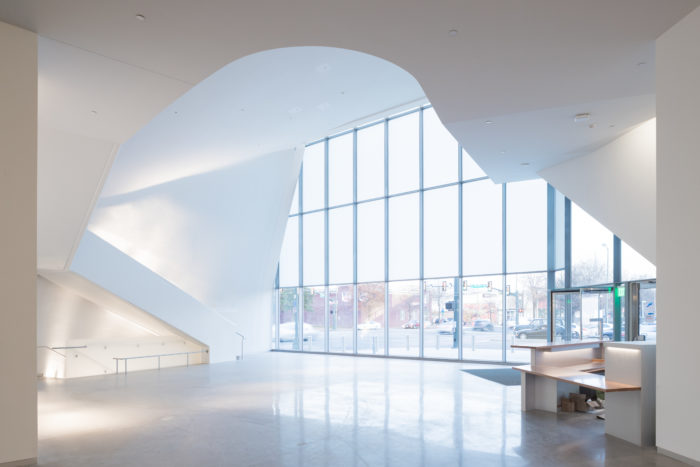 "Artists are making declarations themselves through their objects and performances," explains Chief Curator Stephanie Smith, who joined the team in December 2016 by way of the Art Gallery of Ontario in Toronto and the University of Chicago's Smart Museum. "We felt at this moment, in the life of the nation, and in response to changing conditions around the world, it's especially important to provide a platform for socially and politically engaged work that is being produced right now." And the ICA is certainly taking a painstaking, deliberate approach. In some cases, she says, "we put a lot of energy into artists, commissioning new work as well as expanding existing pieces."
On the first level, visitors will encounter Storm in the Time of Shelter, a substantial work that may be called sensationalist by some. ICA artist-in- residence and 2017 Guggenheim recipient Paul Rucker staged around 50 mannequins in refashioned Ku Klux Klan garb—robes and hoods made from kente cloth, satin and camouflage. He underscores their significance by interspersing three vitrines of historical artifacts about the Klan and white supremacy.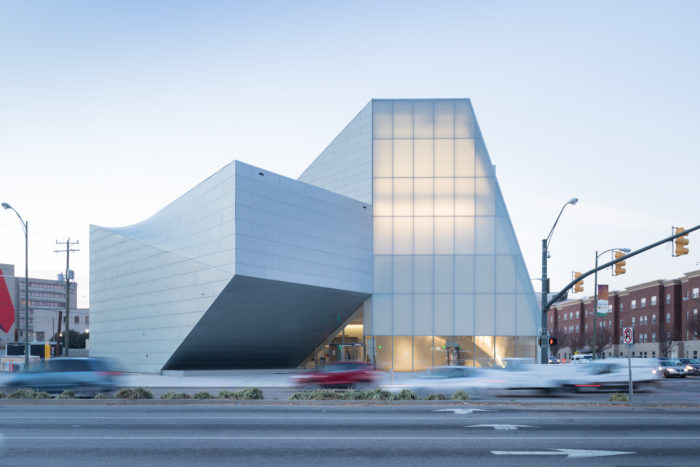 Of course, it's tough to predict how a given photograph or sculpture will land with a particular community. After all, these days, news cycles at unprecedented rates and emotional barometers run high. "We have to trust that audiences can deal with complex works," explains Smith. "As Paul says, he's dealing with tough imagery and tough history. We need the art to be seen. We are creating a space where people can come and engage with these issues."
In a way, though, artists are only part of the story. The building's spatial energy is pivotal to the metaphorical one the ICA hopes to provide. Steven Holl has configured a physical sphere in which to question the grand narrative of history. With exposed beams and concrete floors, the museum is organized in four flexible galleries to accommodate large-scale, suspended artwork, as well as distinct, simultaneous projects in the future. Light pours through translucent- glazed walls (back to metaphors: there is more idealism here than darkness). At the same time, Holl explains, it's crucial that the gallery space isn't as animated as the museum's exterior. He describes the delicacy of Agnes Martin's pastel washes or Richard Tuttle's wire drawings—and how neither would be engulfed by the space he's designed. Thrilling as the addition to Richmond's cityscape is, architecture, Holl firmly believes, must never overpower the artwork it contains.