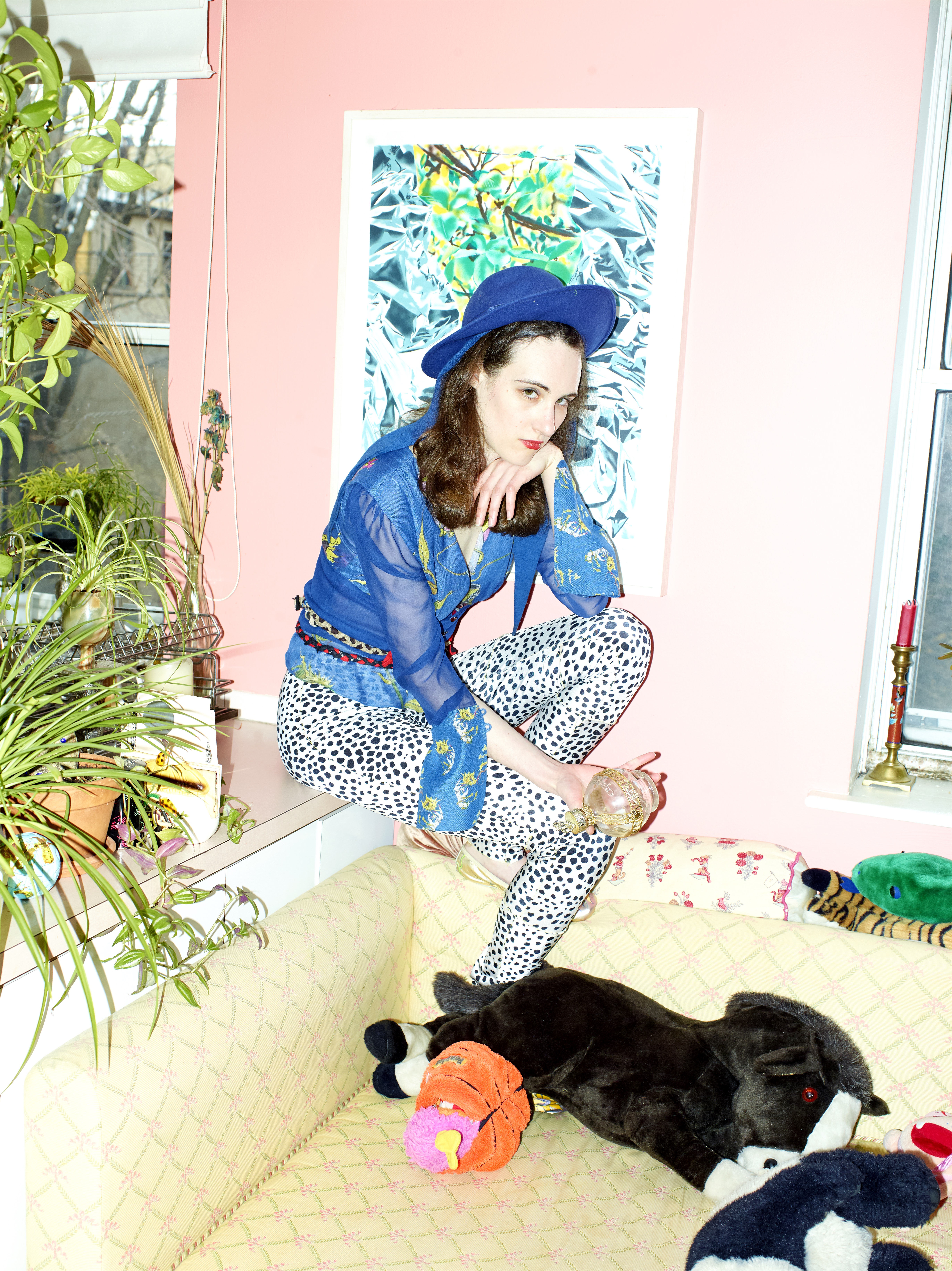 Raffaella Hanley's fashion line, Lou Dallas, alludes to its own fantastical nature with the subtlety of an action hero franchise. Which is to say that as an amalgamation of Leeloo and Korben Dallas, the star-crossed lovers of Luc Besson's 1997 film The Fifth Element, Lou Dallas can be best understood as a kind of science fiction character—one with desires and impulses curiously divorced from its maker.
"It's Lou's world and I'm living in it," Hanley tells me during a visit to her apartment studio that she shares with her boyfriend, artist Andrew Gonzalez. "Lou Dallas was the name before I even had a collection. I've always been obsessed with naming as identity building. Of course, Lou is so real that I find myself thinking about something for just me—maybe acting. Can you imagine it?" I can.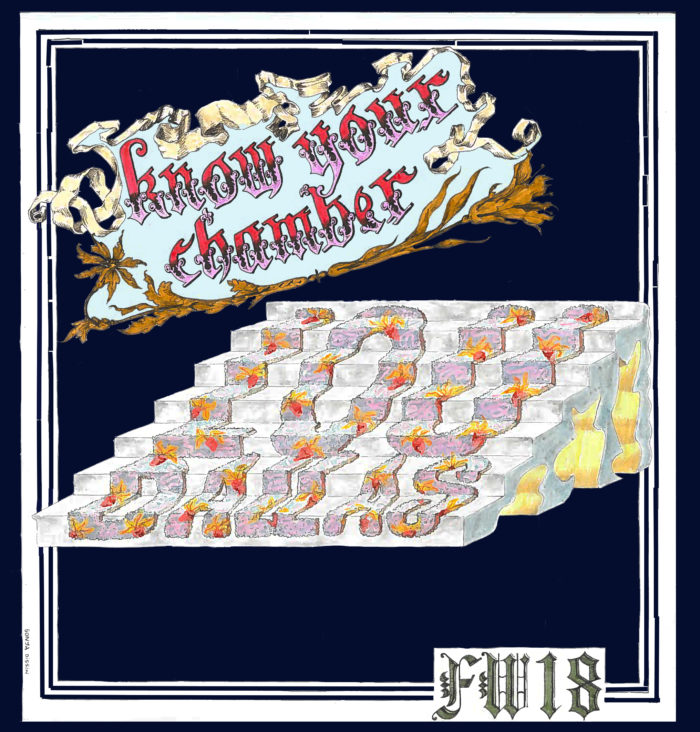 Like the designer, I see Lou Dallas as a kind of independent actor, a beautiful monster of the romantic Mary Shelley variety whom I first encountered in 2017 at Bridget Donahue for Sod Walker, Hanley's fourth collection. She had transformed the Chinatown gallery into a makeshift garden with the help of Ashley Zangle and her mural of twisting sunflowers. The floral motif carried through to the models, who wore hand-painted ballet flats and clogs by Will Sheldon. I caught glimpses as they marched the aisles in singles and the occasional pair.
For the seven-minute runway presentation, I felt like I'd entered some other consciousness whose saccharine aftertaste I found myself craving not long after the show ended. A reprise of Sod Walker at White Columns a month later offered a fix. Models like India Salvör Menuez and Richie Shazam Khan wore head-to-toe looks while sprawling on the floor like wingless cherubs. I was not far off. Their informal choreography, directed by artist Emma McMillan in collaboration with Sheldon and Hanley, took its cues from Edgar Degas's stretching dancers.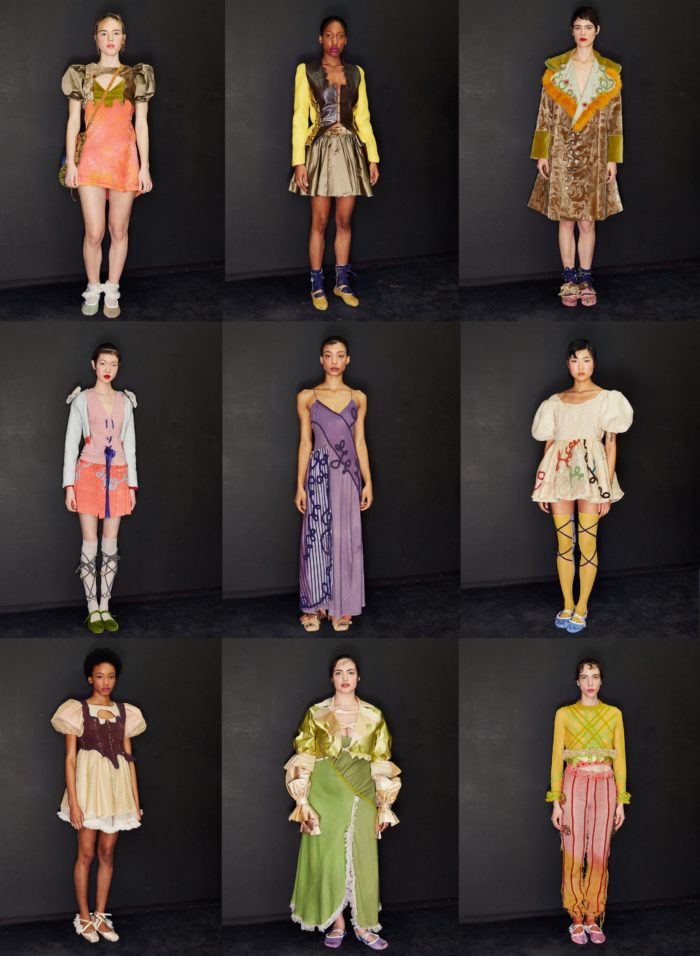 This silent pantomime drove home the truth: Lou Dallas's act requires an intimacy and prolonged contact rarely found at a fashion show. This quality is in part what convinced Donahue to give over her space to Hanley during a break between exhibitions. "Every time I lend the space to someone it feels like casting a vote, a yes," says the dealer who represents artistic multihyphenates like Sean Raspet, Susan Cianciolo and Lisa Alvarado. "If you really want to participate in culture you have to embrace people whose work can succeed in different contexts. In the case of Lou Dallas, I think what I see in Raffaella's work is her holistic vision that manifests itself in a completely followed-through fantasy of the concept and her labor. These are elements that get lost in a Vogue.com slideshow—the hand beading, embroidery—but bring so much material intelligence and meaning to the clothes."
Reveling in the couture-level detailing, one might assume Hanley attended fashion school but she is largely self-taught, having studied painting at RISD. "I think the techniques I use I've picked up out of necessity," she says. "For example, I was introduced to dyeing by Nile Cmylo, who I collaborated with on a dress for the Met Gala. Her enthusiasm for it made me think, Why am I not dyeing all my own fabric? It's easy."
"There was much of the beautiful, much of the wanton, much of the bizarre, something of the terrible, and not a little of that which might have excited disgust." -

Edgar

 

Allan

 

Poe

, The Masque of the Red Death
Now, Hanley hand-dyes regularly at Textile Art Center in Brooklyn. It played an important role in Hanley's autumn collection,
Know Your Chamber
, which was presented at
Arsenal Contemporary
on the Bowery in February. The 20-look collection—rife with Hanley's chemical greens, purples and yellows—took its narrative inspiration from Edgar Allan Poe's gothic tale "The Masque of the Red Death," but the real underpinning of the show was a simple rule the designer had imposed on herself: "No new fabric."
Repurposing dead stock has been essential to Lou Dallas's DNA since its launch in 2016, but Know Your Chamber was the first time Hanley formalized the idea. "I felt really guilty when I made the textiles with Will for Sod Walker, even though I love them," Hanley says. "With so much unused fabric in the world, why am I making more? I think part of my love for design is this challenge to give life to a material that nobody wants. It's exciting to make a fabric or garment feel current again, make their owner feel good."
Much of the baroque fabric used in Know Your Chamber was gifted from an angel investor in the form of an Upper East Side upholstery company, whose clients rarely want the extra bolts of fabric commissioned for their couches and curtains. "I like using upholstery fabric because the patterns repeat at different intervals," Hanley says. "It's much nicer fabric than I could afford to produce myself."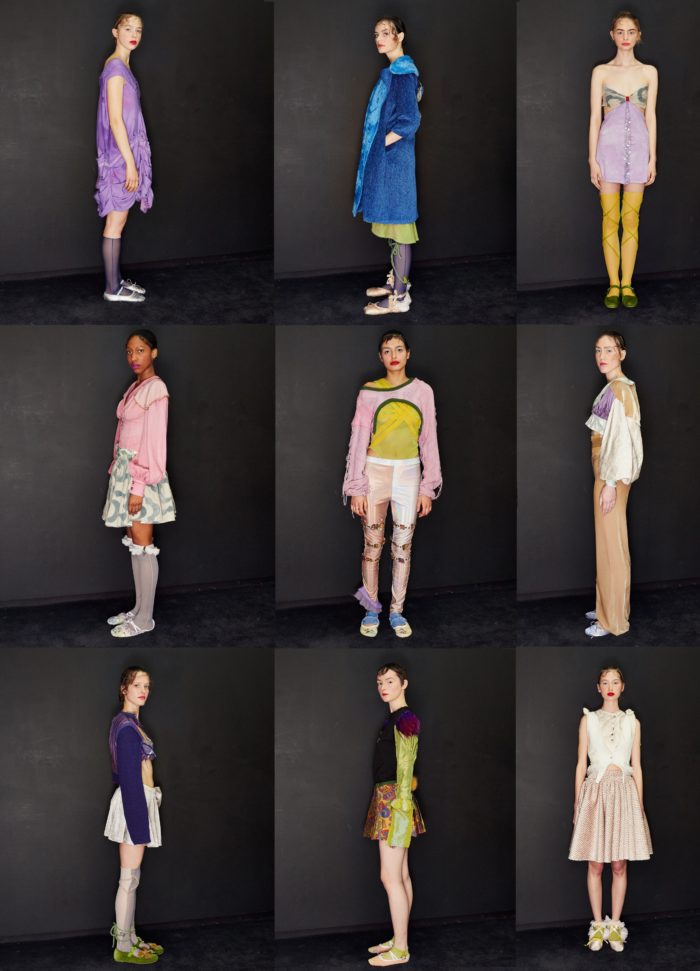 Like the early collections of Martin Margiela, Hanley doesn't limit herself to discarded bolts of material. She alters preexisting pieces she thrifts—approaching each like a problem waiting to be solve. The final garments are all but completely unique, making production almost impossible to scale especially from the artist's improvised atelier—a small bedroom outfitted with clothing racks, a loom and a desk. "For a while I loved working from home, but Lou has gotten too big for just me," she says.
This spring, Hanley plans to put her energy into extending Lou Dallas's reach by focusing on accessories she can produce in relative bulk. The success of her Think Otherwise T-shirts, a collaboration between Hanley and her artist father Charlie Hanley sold through her website and New York boutique Planet X, bolstered the designer's confidence to re-launch her website with more options in the coming months. "My ideal situation would be something like Vivienne Westwood," Hanley confesses. "The clothes are outrageous but it's the accessories that everyone lives with."
For now, those interested in the full Lou Dallas experience will have to call for an appointment or wait for the designer to pop up with one of her impromptu salons. (When I visited, she was in the midst of planning an Earth Day celebration.) In a way it's Hanley's commitment to the mystery and intimacy of fashion that makes her work so refreshing. "I'm not a big fan of Instagram," Hanley says. "The best part of New York is its anonymity. Privacy makes room for new narratives to grow."