In one of the most memorable scenes from Paul Thomas Anderson's recent film Phantom Thread, the fashion designer Reynolds Woodcock rants about losing a client to a house that, he's told, is more "chic."
"Chic? Oh, don't you start using that filthy little word," he shouts. "Chic! Whoever invented that ought to be spanked in public."
The scene portends trouble for Woodcock's maturing fashion empire, which he seems to have built in the near isolation of his London attic. We never learn who his more fashionable competitor is—some critics have speculated that it's Dior—but it's implicitly a designer who's more adaptable to the changing times than Woodcock, in his age-hardened rigidity, could ever hope to be.
It also augurs the shifts that have actually occurred in fashion since the film takes place in the 1950s: the industry's globalization, the development of competitive technologies and the domination of crowdsourcing, culture-mashing "influencers" over the old arbiters of taste.
If we could watch this history unfold to the present day, it just might lead us to the doorstep of Gucci's Alessandro Michele—the playful, internet-savvy bohemian who has become one of the most effective creative directors in the industry since his surprise appointment to the house's top job in 2015.
Far from a solitary genius toiling in the attic, Michele is a constant collaborator. He has a special fondness for artists, particularly with those who are self-taught or have nontraditional practices, such as the photographer and model Petra Collins, the painter Helen Downie (better known by the moniker Unskilled Worker), the ex-Olympic snowboarder Trevor Andrew (who makes art under the name GucciGhost) and the digital artist Ignasi Monreal, who illustrated the label's photography-free Spring/Summer 2018 ad campaign—and a limited edition cover for Cultured.
"I love the people who are a little bit outsiders, who try to live in a different way," Michele says. "I'm not really interested in mainstream art and artists."
In a roundabout way, Michele was himself something of an outsider when he was named to the top post at Gucci. Or rather, as a 13-year veteran on Gucci's accessories team, he was too much of an insider to even be considered for the high-profile job. But when the previous creative director, Frida Giannini, abruptly resigned, Michele, who was then associate designer, was called in for a meeting with Gucci CEO Marco Bizzarri.
Michele wasn't even on Bizzarri's long list of candidates—it was more of a courtesy call—but there was instant chemistry between the two men and the meeting lasted for hours. Bizzarri had apparently been considering star names, but he realized how intimately Michele understood the brand and its history.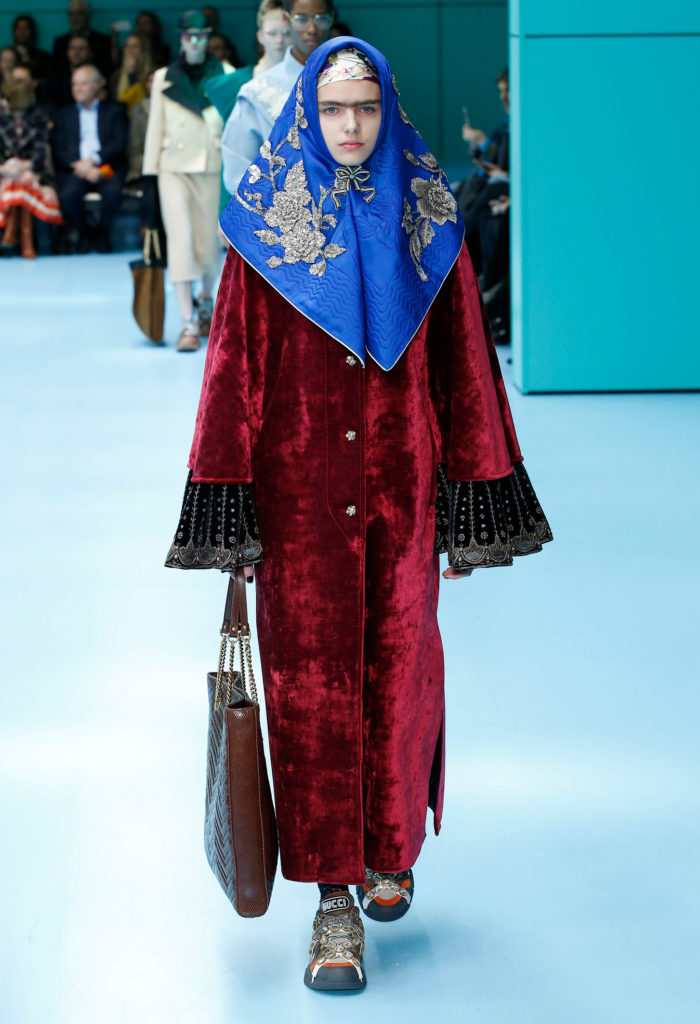 "When I started working as accessories director I understood that I had a very strong language and a very strong instrument to do something bigger," Michele says—bigger than both accessories and apparel, in fact. "Clothes are in a way the vocabulary that helps me to explain the stories I want to tell."
Bizzarri asked Michele to redesign a collection... in just five days. Michele pulled it off respectably with a line of colorful, androgynous menswear. Today, Michele's designs are bold and eclectic, but with a more buttoned-up disposition than Tom Ford's overtly sexy 90s designs. Michele's work is heavily influenced by art history and he thinks almost like a portraitist, framing his faces with eyeglasses and embellishments at the neck, like in Dutch Golden Age portraiture.
Rather than inspire trends, Michele uses them as his raw materials, mixing a pair of sneakers from the 1970s, say, with an 18th-century blouse. "It's like music: When you have to compose something you need notes, and we don't care where the notes come from. It just depends on the way you put the notes together," he says.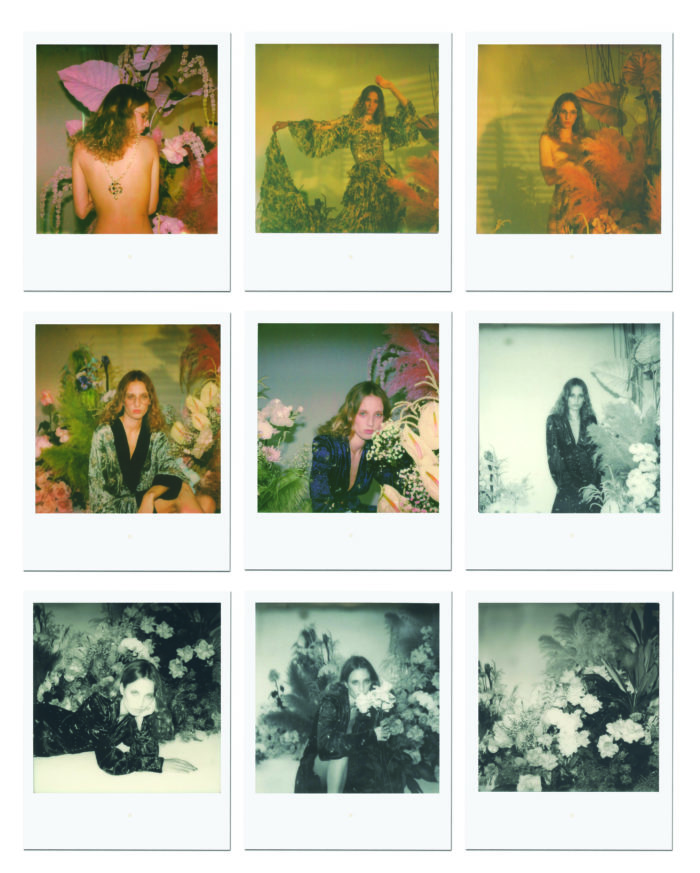 "Honestly, we don't live in a world where you can separate. If you go on the internet and put a word into Google you could bring up all kinds of translations, other words, emails—you can be in touch with so many things just while you're sitting at your desk."
Bizzarri could not have dreamed of a better return on his high-risk appointment of Michele. In just three years, the designer has helped turn Gucci into one of the fastest-growing fashion labels in the world. In 2017, sales rose 45 percent, boosting Gucci's parent company, Kering Group, to report its most profitable year to date. Perhaps most significantly, Michele has tapped into the coveted market of millennials in a way other designers have failed to do. The company has assembled a committee of under-30 employees who share ideas for positive changes, and today, millennials make up about half of Gucci's customer base.
Uncommonly adept at social media, Michele uses Instagram not only for promotion but for inspiration. It's how he discovered Downie (Unskilled Worker), who painted a portrait of a pale-eyed boy wearing one of Michele's red Gucci shirts and tagged him in it. Soon thereafter, the pair collaborated on a capsule collection of bags and apparel featuring Downie's imagery.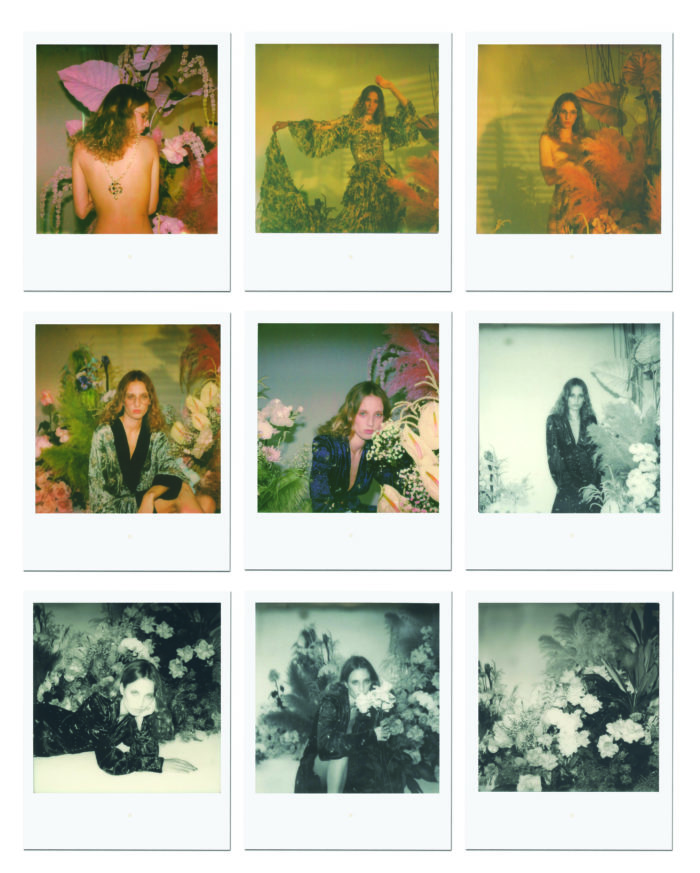 "Alessandro's vision evokes emotions that I don't usually connect with fashion, maybe it's because he doesn't confine his referencing," Downie says. "I feel that he suggests more of the mysterious side of the human condition, which is so inspiring for me."
Petra Collins, who has become a frequent collaborator and muse of sorts to Michele since they met during a fitting for his fall 2016 fashion show, expressed a similar kinship. "We're both obsessed with referencing so many different periods," she says. "We can reference '70s disco to Renaissance to the computer age and take it all and make it new, which is something we both do in our work: we look back, but we're constantly looking forward to make something new. It's not vintage. It's like writing a new history."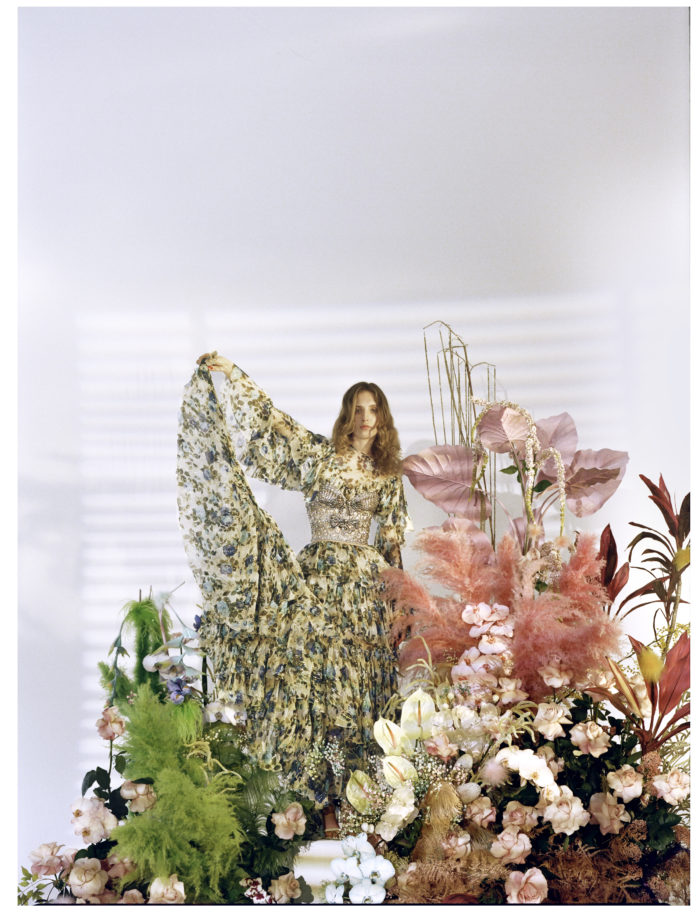 For Michele, Gucci is a screen for others to project upon rather than an aesthetic for him to impose on consumers. He was thrilled, for instance, to learn of the Los Angeles artist Trevor Andrew, who for years had been slapping his own version of the Gucci logo onto everything he could find, calling himself GucciGhost. Another designer might have sued; Michele set up a meeting. "On the other side of the earth, he had absorbed the brand in another way," Michele said. "If you think about the Gucci logo it's just one 'G' and another 'G' together."
"I could put the logo on a trash can and people would be like, 'Oh wow, nice trash can,'" Andrew said. The logo was "fake," but its power was very real. For their first piece together, Andrew wrote "real" on one of Michele's tote bags.
"Gucci is an invention," Michele says. "It's a dream in a bottle and nobody knows what's inside the bottle." He sees his role as just one of a long line of designers who are each, in their particular moment, "trying to explain what it means to be in the tribe of Gucci."