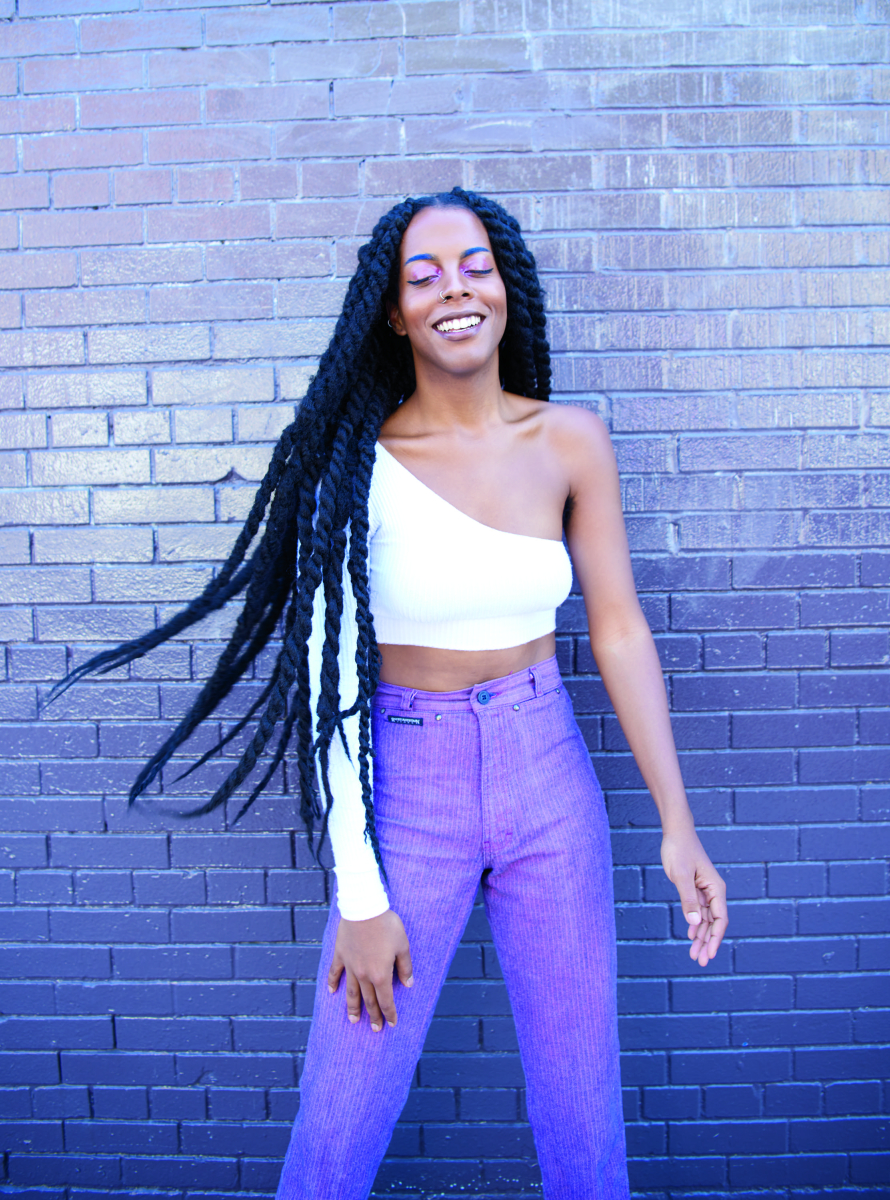 It is no understatement to claim the following: Juliana Huxtable is a force. Her multi-disciplinary body of work transgresses the lines of poetry, performance, music and fashion to offer up critical responses to the banalities of the contemporary art world and create space for radical revisions.
Since moving to New York City in 2010, the 29-year-old Bard alumnus has been deeply embedded in the city's nightlife culture, which represents a necessary site of self-preservation and communal gathering. These spaces, to borrow language from choreographer and artist Brendan Fernandes, are spaces of support—physical and architectural—that then result in queer space—space that is constantly in action, in flux, in a non-definitive moment. Yet, to understand the totality of Huxtable's aesthetic and intellectual endeavors, one must also remain acutely aware of the theoretical underpinnings that govern them. Huxtable probes feminist histories, black studies and digital technology, among other subjects, in an effort to challenge discourse around our understandings of queerness, futurity and black femininity.
Her inclusion in the 2015 New Museum Triennial allowed Huxtable to further extend her reach and exploration into the ever-shifting proverbial white cube bringing with her righteous provocations informed by offline and online research. Indeed, as curator Adrienne Edwards notes in her essay Relishing the Minor: Juliana Huxtable's Kewt Aesthetics, "while Internet outlets exposed Huxtable to the work of different writers and artists, they more importantly served as vehicles for the primary modes of artistry that have become the core constituents of her work: written text, self-portraits and video and music experiments."
It is a practice that has since led Huxtable around the world and back. It is one that will undoubtedly continue to do so.