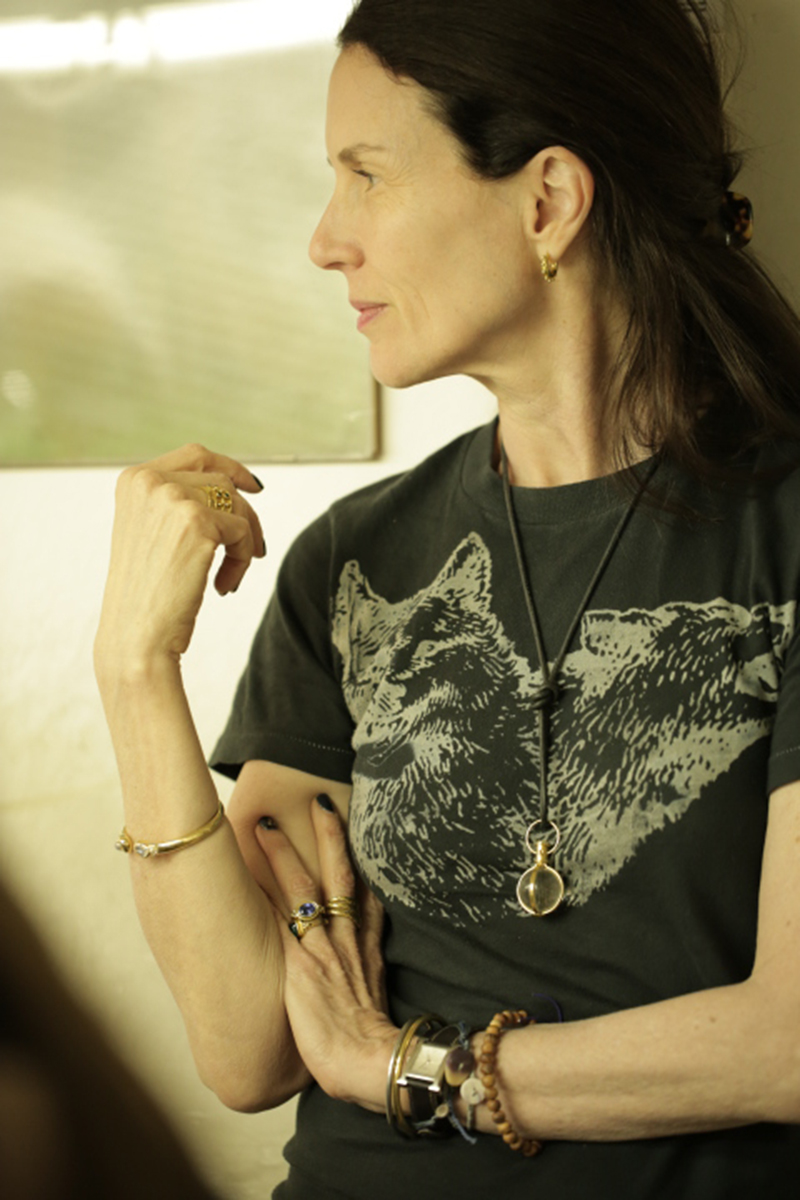 Every piece by jewelry designer Temple St. Clair tells a story of playful and unfamiliar places near and far. And now, with her Tolomeo design's induction into the permanent collection of the Musée des Arts Décoratifs, the story will be shared with an even greater audience. Cultured caught up with St. Clair to discuss the acquisition, storytelling and her creative process of the last 30 years.
When did you discover that jewelry design was your language for creative expression? Thirty years ago when I first walked in to a goldsmith's workshop in Florence—right then and there, I started exploring the history of gold and jewelry. And I have continued to use jewelry to explore themes, stories and issues that fascinate me ever since.
You mentioned that in addition to being a jewelry designer you are also a storyteller. Can you elaborate? Without exception, it always starts with a story. Every piece I make relates to an exploration and a story, from the Tolomeo Pendant, the centerpiece of the Celestial collection that examines ancient astronomical theory, to the creatures in The Big Game that represent extinct or threatened species to the upcoming Lion collection that will support an organization that teaches Maasai tribesmen to become lion guardians. Gold and gems in jewelry are merely the materials I use to convey these stories. Timeless materials for timeless themes.
What can visitors expect when they visit the Musée des Arts Décoratifs collection? The Musee des Arts Decos at the Louvre houses one of the most important jewelry collections in the world. Mid-2017, my Tolomeo pendant will be installed as part of the permanent collection. The only other American artists included in this collection to date are Louis Comfort Tiffany and Alexander Calder. The entire museum is very beautiful, but the jewelry galleries are a must. The collection takes you on a journey through the history of jewelry from Ancient Hellenistic pieces through Art Nouveau to contemporary artists' jewelry.
How did it feel to receive the GEM Award for Jewelry Design last year? It was not only a great honor, but it was deeply moving to receive the award last year for my work on Mythical Creatures and Wings of Desire. It takes a village to do anything so it was wonderful to be among all of the retail partners that have supported and encouraged me for decades and to have to opportunity to acknowledge my New York team and all of the superb craftsmen that I work with in Italy.
What aspect of your work gives you the most satisfaction? At the moment, it has been incredibly satisfying seeing how well received my new Lion Collection is, particularly since it has a significant philanthropic component attached to it. I'm very much looking forward to helping the Lion Guardians organization make an impact on the Maasai community and lion conservation.
In my day to day activities, I'm painting more and more these days, creating my advertisements and imaginary environments for some of the jewels. Painting in conjunction with imagining new jewels opens up a vast new avenue of exploration. I'm feeling very creative, very inspired and blessed to be spending my time creating in art forms that I love. And that feels great thirty years in!