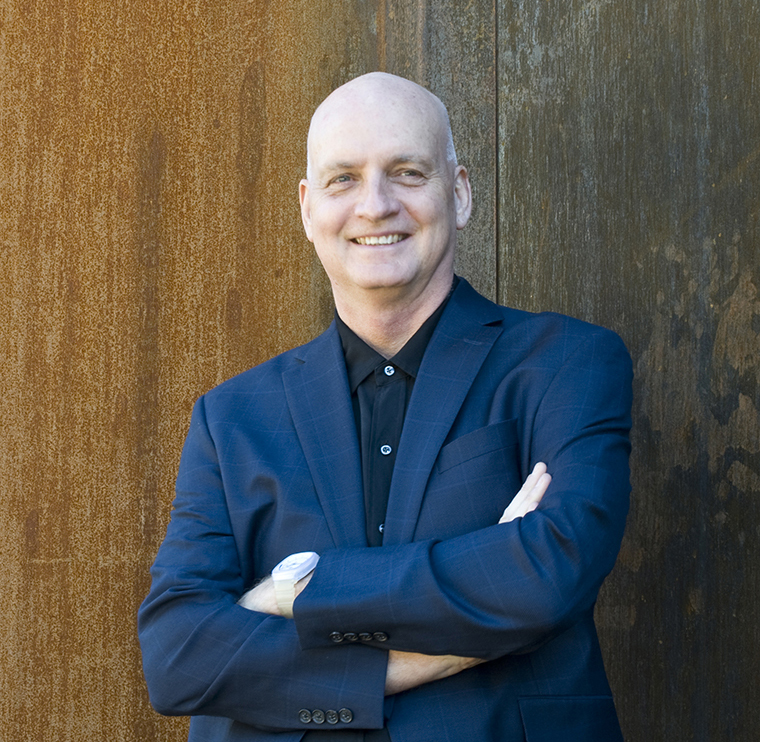 At age 10, Whitney Sander drew a plan of his family's house in Princeton and gave it to his architect father as a birthday present. From then on, his course was set. He majored in architecture at Yale, interned with Cesar Pelli in New Haven, and then drove cross-country to work with Jim Jennings.
"I felt I was more a Californian than an East Coaster and I opened my office in San Francisco before relocating to Los Angeles," he recalls. Over the past 30 years, he has designed 50 houses, and recently scored a big success with a 300-seat concert hall for the Idyllwild Arts Academy in the mountains above Palm Springs.
Some architects have a recognizable style; Sander prefers to base his work on a simple principle, which he calls "hybrid construction: part prefab, all custom." After designing a bare-budget warehouse, he realized he could speed construction and cut costs by adapting manufactured elements, commonly used for industrial buildings, to residential construction. An early success was the Briard House, designed for a family who requested "the greenest house you've ever done, even though we have almost no money." A steel frame and burgundy-red cladding panels went up quickly and then came the custom part. Buttresses of mesh-wrapped styrofoam were sprayed with concrete to frame panels of orange and yellow acrylic that evoke an abstract painting by Georges Braque. The loft-like interior is lined with shredded blue jeans for insulation, and the second-level bedrooms are accessed by a stepped ramp, which doubles as a seating gallery when the owner hosts chamber music recitals.
A 6,000-square-foot house, recently completed in Palm Springs, develops this concept further. Prefabricated metal frames support an expansive roof plane that projects out to shade a fully glazed west facade. Four pods of living and sleeping spaces are separated by breezeways, and layers of insulation, much like those of desert plants, protect the occupants from summer temperatures of 120 degrees. Cooling bills have been cut to a fraction of what most neighbors pay, but the house can be opened up to the pool terrace and a panoramic view of the San Jacinto Mountains.
Sander understands the need to be pragmatic. A house is more than a machine for living, and nothing is more monotonous than a trailer park. People who are happy to buy a mass-produced car want a home that expresses their personalities and aspirations. Lightweight steel beams, joists and insulated panels can be cut to precise specifications in a factory; hand-crafted elements are best made on site, and it is those that give the house its distinctive character. Having perfected this approach on a small scale, Sander Architects are eager to tackle larger projects. The Idyllwild concert hall points the way. It's a frugal structure, clad in rusted steel panels and lined with wood battens that distribute the sound and evoke the branches of trees on this rural campus. It was brought in for a little over $5 million—a price that's well within the reach of other schools and non-profit institutions. "Building costs are rising by 10 to 20 percent a year and clients are looking for a silver bullet," argues Sander.
Ironically, the house he built with Catherine Hollis, his wife and partner, is too small to employ hybrid technology, though it pushed the limits of conventional construction. It joins an eclectic mix of cottages that line one of the canals of Venice, a beachfront community that was laid out a century ago and is now a district of Los Angeles. From here it's a short drive to their office. As design head, Sander sketches each project and invites everyone's comments. "Catherine always has the strongest opinions, and I trust her taste and judgement even though she's not an architect," he says. "We are six in the office and we want to remain compact so that I can stay involved with every aspect of the work. To run a larger firm you need a more corporate mindset than I have."