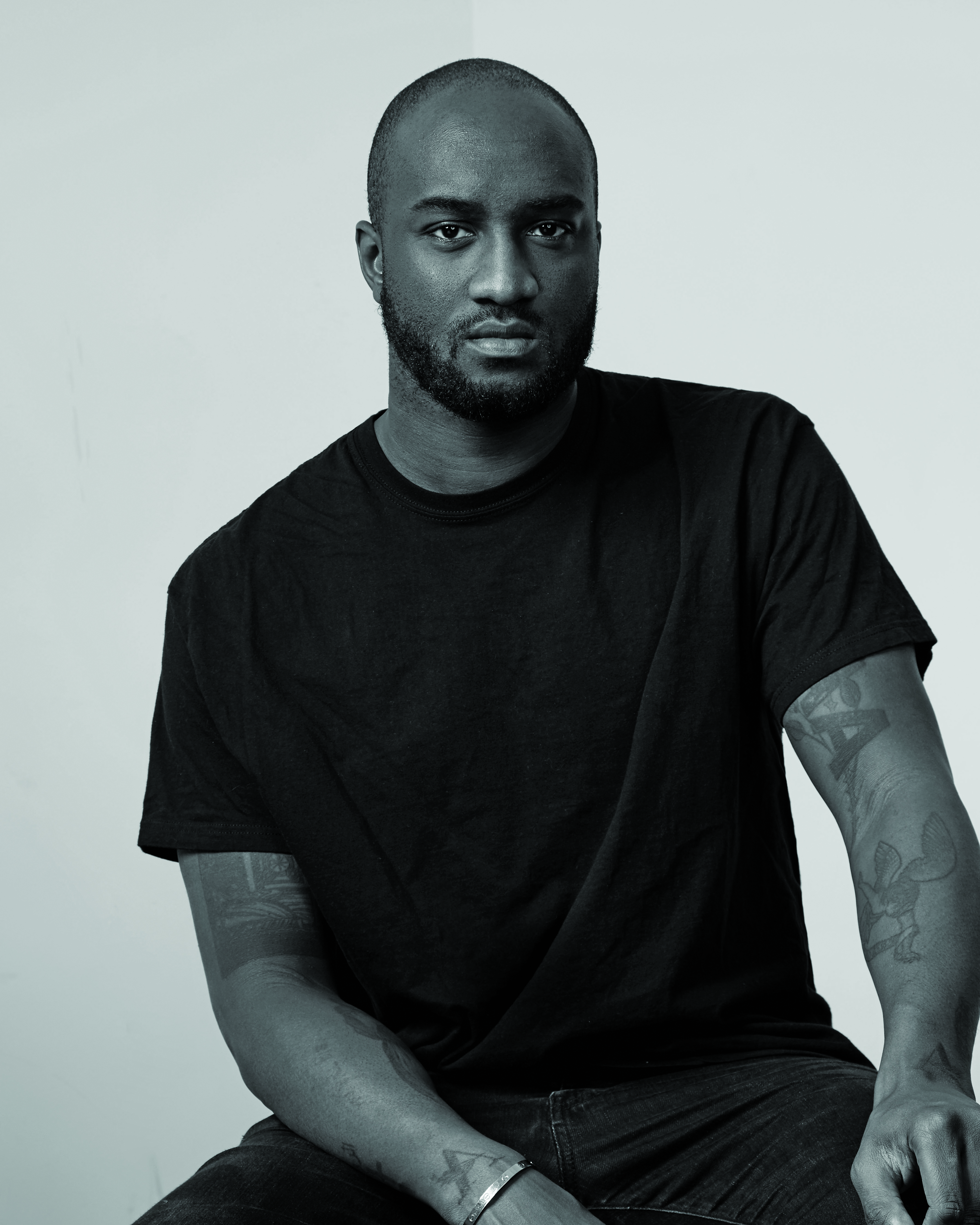 Initially coming to fame as Kanye West's creative director in 2003, Virgil Abloh, under his independent label Off-White, has grown into a force of his own: fashion designer, set designer, curator, book publisher, DJ and much, much more. He estimates that he travels 250 days a year, flies 20 hours a week and maxes out the storage space on his iPhone every eight months. None of this he finds out of the ordinary.
"I'm just being that kid born in 1980 trying to avoid a job that would be the same thing every day," Abloh says from his home in Chicago. Having freshly returned from his presentation at Paris Fashion Week, he was already prepping to fly back to Europe before the week was up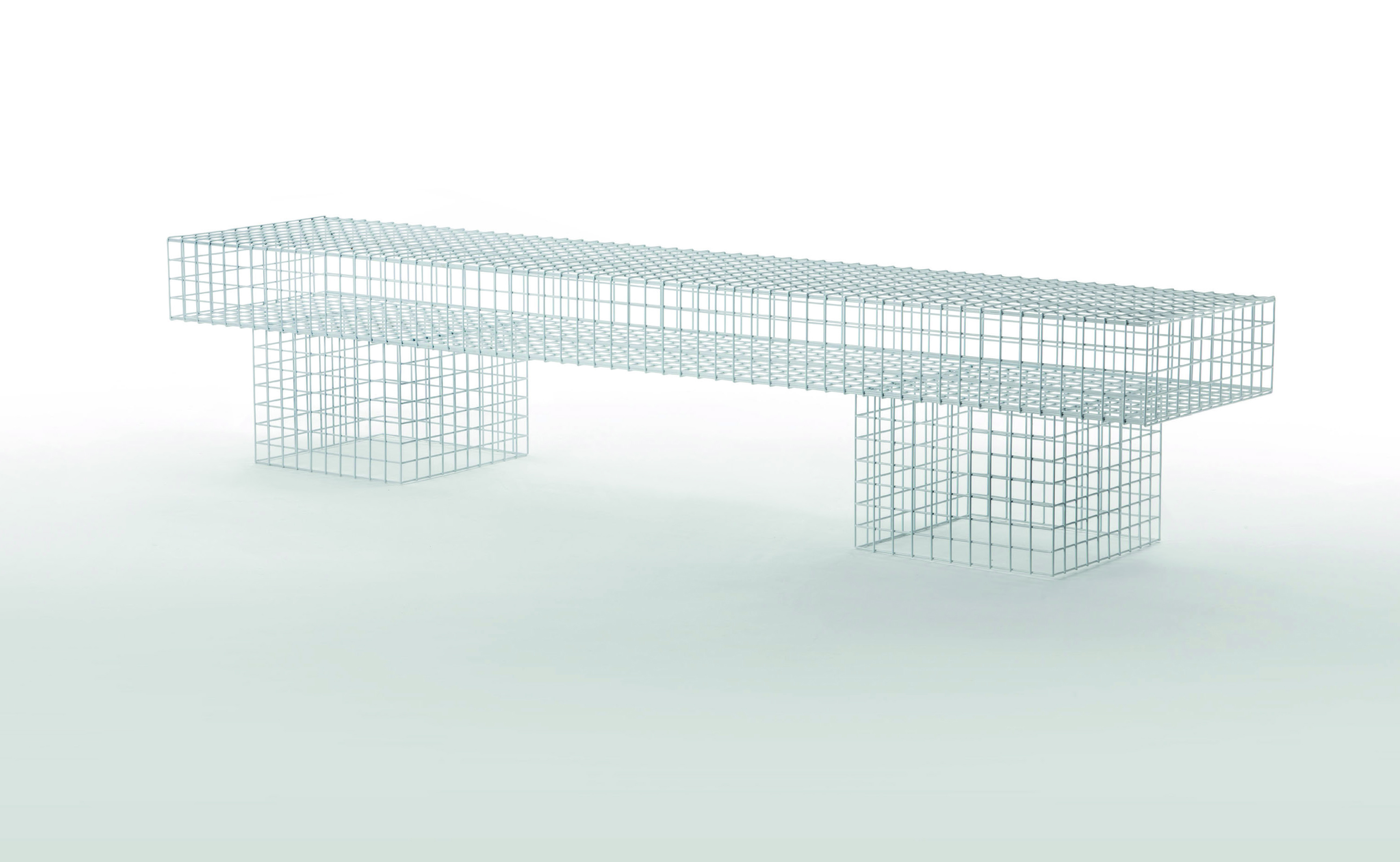 Off-White is the over-achieving paradigm of Abloh's millennial generation, popularly defined by its emphasis on multitasking, a high/low aesthetic, the independent start-up and an immaculately curated Instagram. Driven by his ongoing personal meditation on present youth culture's dialogue with the historical past, his output is an amalgam of extraordinarily unlike references. The tracksuits and sheer organza of his spring 2017 menswear collection, "Mirror Mirror," for example, make nods to Disney, Liam and Noel Gallagher and our current obsession with athleisure. Meanwhile, already conceiving his next menswear collection, he's been filling his modern-day sketchbook, the iPhone, with screenshots of Surrealist paintings.
Off-White's lines of collectible furniture also shed light on Abloh's lesser-known former life as an engineer and architect. The Chicago native holds a master's degree from the Mies van der Rohe-designed Illinois Institute of Technology, where the late Modernist's strict adherence to the orthogonal grid planted itself firmly into Abloh's approach to design. The audience of Off-White's women's ready-to-wear presentation in October sat on rows of cubes cut from dense, powder-blue architectural foam; after the show was over, they made off with half of them. "That wasn't frowned upon," says Abloh, who had coincidentally titled the pieces Free Cube. "It was their response to art that I love in a fashion context. I'm manifesting and using my capabilities to sort of educate my demographic on design and art theory, not just the end product of another T-shirt or another hoodie."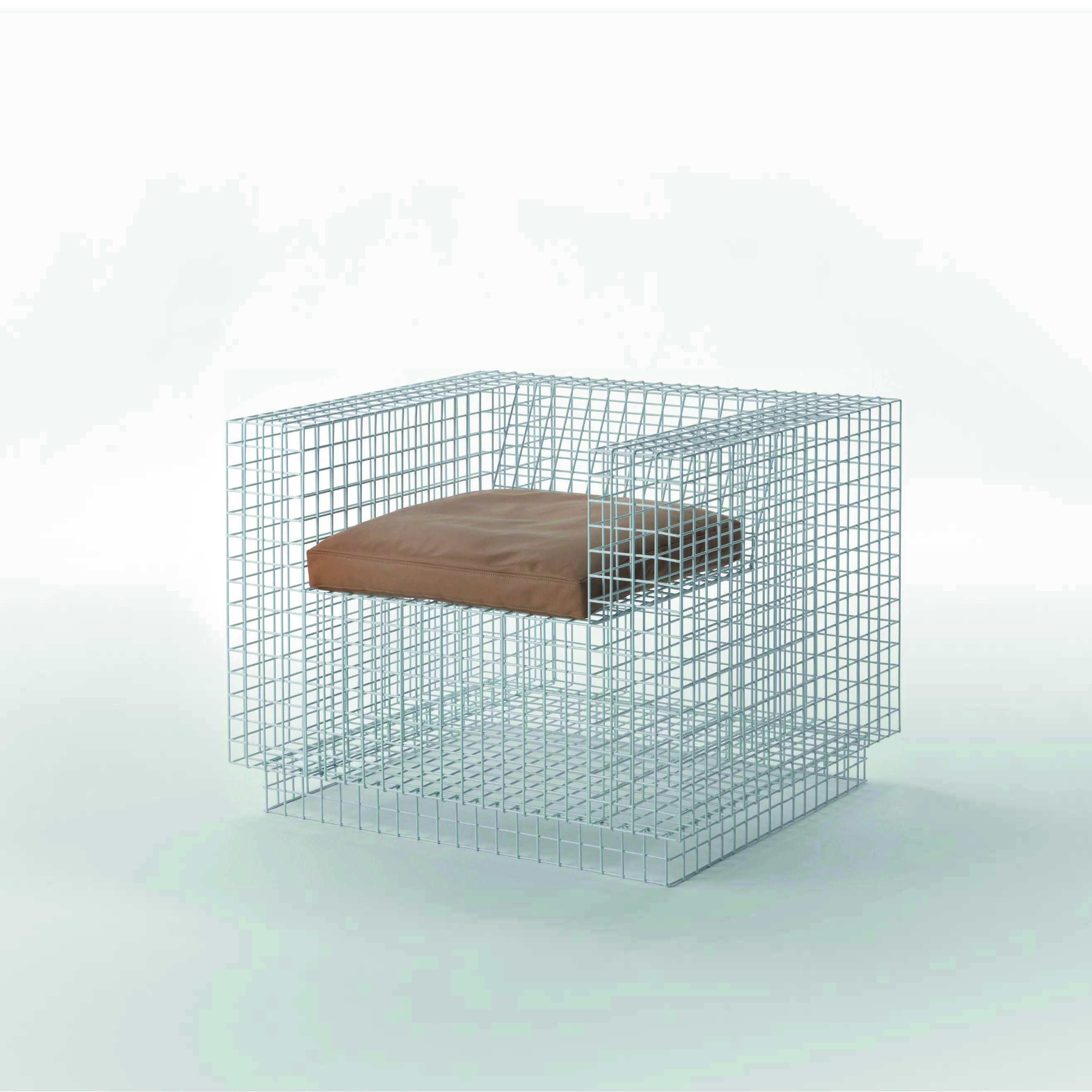 It was the grids of his 2014 line, Framing, that caught the attention of Paul Johnson, of the New York-based Johnson Trading Gallery. The suite of tables and seating was composed of frames of powder-coated wire grids, some topped with hand-carved Italian Carrara marble or leather cushion.
"It reminded me a lot of 'Italy: The New Domestic Landscape,' " says Johnson, referring to a seminal 1972 exhibition at the Museum of Modern Art on Italian Futurists, including Archizoom and Superstudio, both of which Abloh cites as inspiration. "At the time his furniture came out, grids were appearing across design and fashion. Abloh was on the pulse of it, and he turned it into a thing."
After a recent introduction through a mutual friend at Frieze New York, the two connected to plan a collaborative exhibition—not a singular event, of course, but an ongoing series, whose format yet to be determined. That's just how Abloh works. "It's an evolving conversation," he says. "No beginning or end."