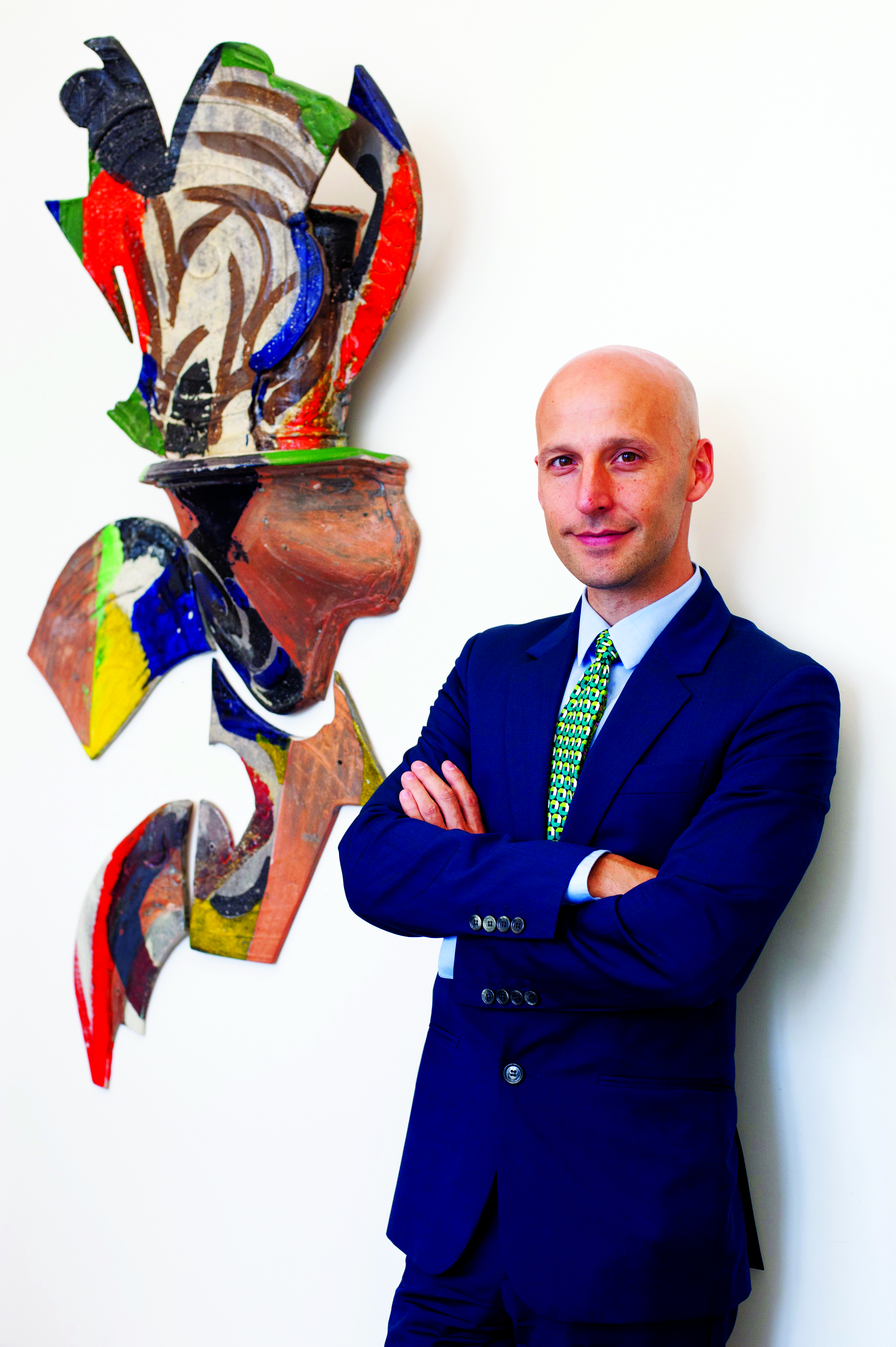 Glenn Adamson, former head of the Museum of Arts and Design, has garnered international acclaim, thanks to a career highlighting and defining groundbreaking artistry and craft. While helming MAD, he led riveting exhibitions like "Studio Job MAD HOUSE," where the creations of two European designers practically drew lines around the block and made headlines.
Though Adamson left the museum earlier this year, his lasting impression will be seen in October's "Voulkos: The Breakthrough Years." The exhibition is dedicated to Los Angeles ceramicist Peter Voulkos, long regarded as the leader of the Abstract Expressionist ceramics movement.
Adamson now spends his time as a senior scholar at Yale University, which includes co-curating the upcoming exhibition "Things of Beauty Growing: British Studio Pottery" at the Yale Center for British Art. Showcasing the clay vessels of Lucie Rie and Hans Coper, among others, it will be the first-ever ceramics show in that space. "There's an overlooked sculptural power of those objects," says Adamson. "When it comes to their spare, slender forms, coupled with pebbly or satiny surfaces, and a palette running from mauve to even a light tobacco brown, Rie and Coper's creations achieve a quiet monumentality."
In fact, some may argue that Adamson is making a career out of spotlighting the oft-overlooked. In his next book, he will examine cutting-edge contemporary art by way of the fabricator. "Few realize that craft—really, fabrication—is at the heart of practically all contemporary art," says Adamson.
Today's artists, creating gigantic complex work, rely on a flock of assistants—many trained in technology and digital applications. Not to be left out, says Adamson, is the increasing band of celebrated and seasoned artists like Wendell Castle, who are also turning to 21st-century digital tools amidst swelling studios.
"From day one, I had a part-time student helping. Now it has snowballed to 11 people—from computer techs to carvers, laminators and finishers," says Castle from his vast studio outside Rochester. "I couldn't do it without them. I design, make models and do a bit of carving, but we're all fabricators at the end of the day."
Adamson contends that fabricators are too often left in the shadows: "It's essential that their mastery be recognized just as the artist's very concept is." His new book, while still untitled, will unveil and herald a veritable host of fabricators. "Future historians will focus on the artistry of production and the unsung makers."