Frieze Los Angeles is unique among the art fairs in the international circuit for its proximity to stardom. Nestled in the lap of the entertainment industry, the fair—and the parties that take place after the sun goes down—attract rising stars and established names like moths to a flame; bringing artists, gallerists, and art lovers together for an unprecedented array of gallery openings and celebrations. After days spent wandering the 120-plus gallery booths at the Santa Monica airport, revelers gather across the city to sip cocktails with skyline views in West Hollywood and peruse the cult offerings on view in the East Hollywood gallery cluster, before disappearing behind the velvet ropes at the Chateau for private fetes and late-night debauchery. Below, take a glimpse at Frieze LA's after hours happenings.
Official Frieze Launch Party at the Getty Villa
On Feb. 13 the art, fashion, and entertainment worlds converged at the Getty Villa to celebrate the fifth annual edition of Frieze Los Angeles. Presented by the Getty Foundation and Frieze in collaboration with the Loewe Foundation, the event—which took place on the Museum's lush grounds overlooking the Malibu coastline—welcomed a constellation of artists, collectors, philanthropists, and celebrities for an evening of art-filled conversation, cocktails, and celebration of all things Frieze.
After welcome remarks from Getty President and CEO Katherine E. Fleming, and Frieze Americas Director Christine Massineo, artists including Betye Saar, Lorna Simpson, Lauren Halsey, and Doug Aitken mingled with the likes of Chance the Rapper, Owen Wilson, and Princess Eugenie. Institutional heavyweights including Frieze CEO Simon Fox, and Art Production Fund's Executive Director Casey Fremont, and MOCA Director Johanna Burton were also in attendance at the star-studded fête.
While sipping drinks courtesy of Dobel Tequila, guests took in the dazzling array of pendants and jewels on display in the Museum's latest exhibition, Nubia: Jewels of Ancient Sudan. The event, which brought together some of the most distinguished names in the art community for a moment of pre-fair celebration, offered an exciting start to a week filled with parties and openings.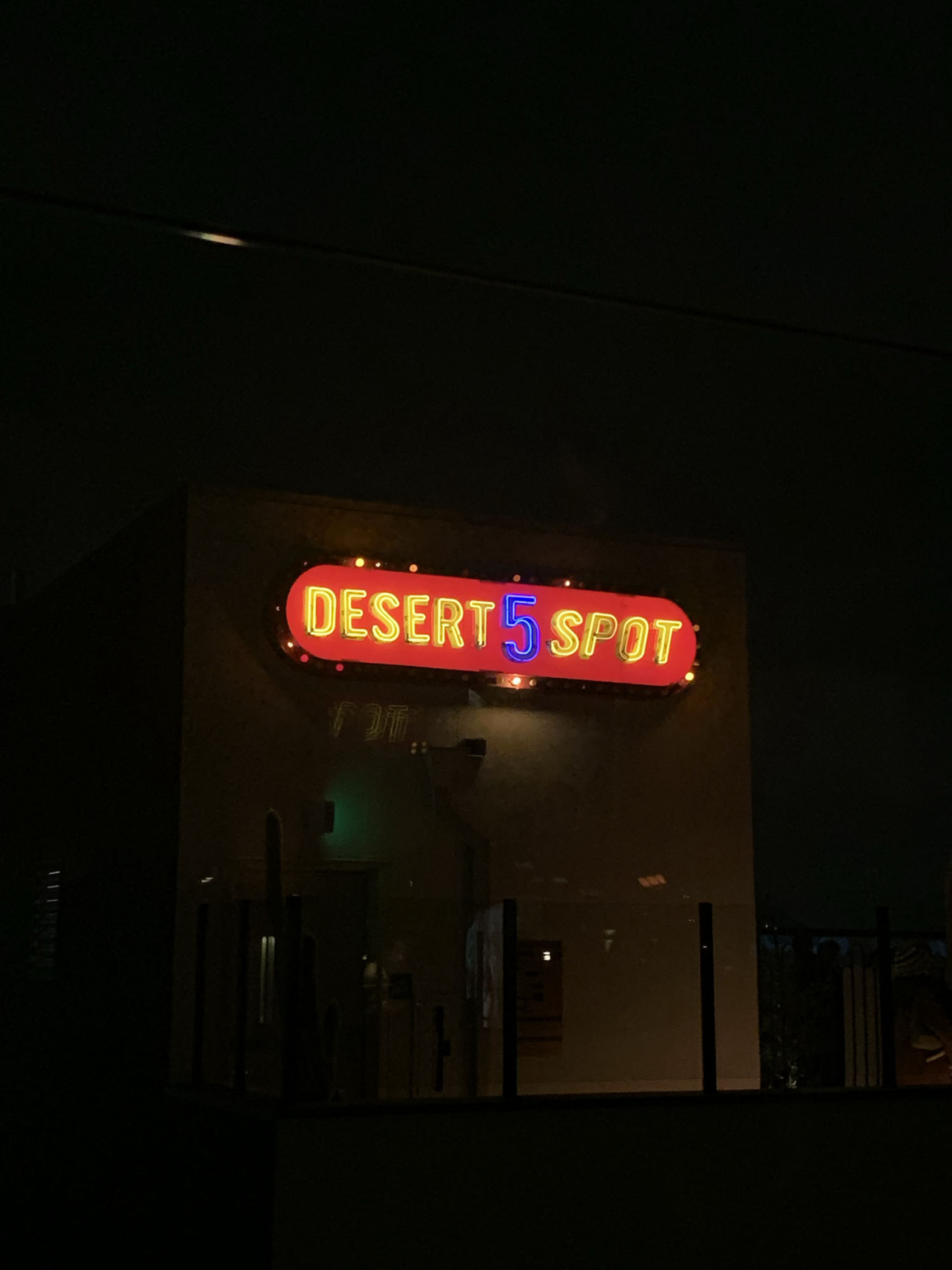 Jeffrey Deitch and AUTRE Host a WIld West-Inspired Frieze Week Kickoff
On Feb. 13, Jeffrey Deitch and AUTRE Magazine invited guests to Desert 5 Spot, on the rooftop of the Tommie Hotel in Hollywood, for a deliciously campy Frieze week kick-off. Guests including Nadia Lee Cohen, Eddie Huang, Jena Malone and Los Angeles fixture James F. Goldstein sipped tiki drinks on the ranch-inspired patio next to a cactus-ringed pool, while the artist Peter Shire perused the latest issue of AUTRE, and DJs Alima Lee and Mr. Pharmacist presided over the dance floor with disco hits. The festivities, fueled by strong cocktails and raucous conversation, lasted late into the night.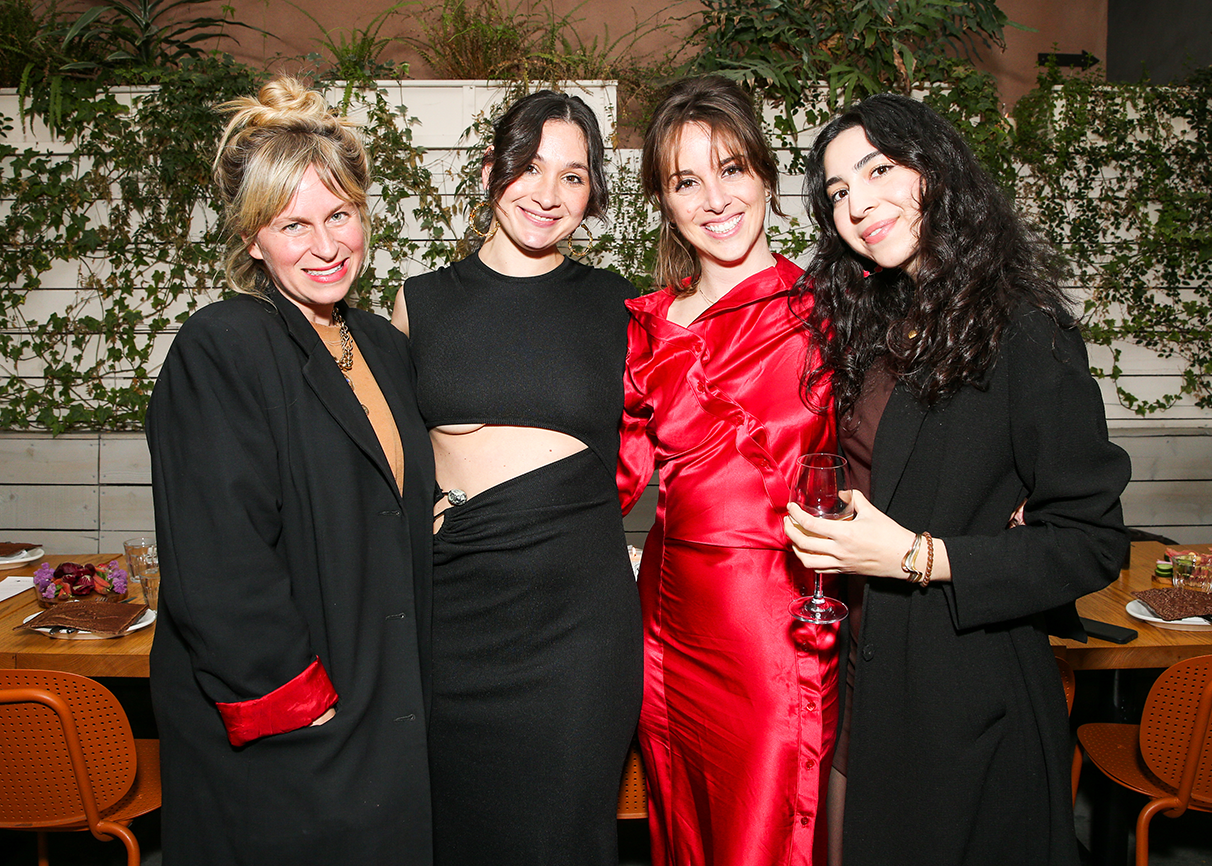 Artist-Inspired Dinner Party Makes Its West-Coast Debut
On February 14, just in time for Valentine's day, Rococinco 2.0 launched, a love declaration for food and art. Established by art advisor Maria Vogel, each of the evening's five meals was inspired by a different LA-based artist. The five artists, Carlos Jaramillo, Lily Stockman, Emma Webster, Aryana Minai and Greg Ito, didn't know what dish their art practice inspired beforehand. Much like its New York predecessor, the night was filled with storytelling, art, and great food.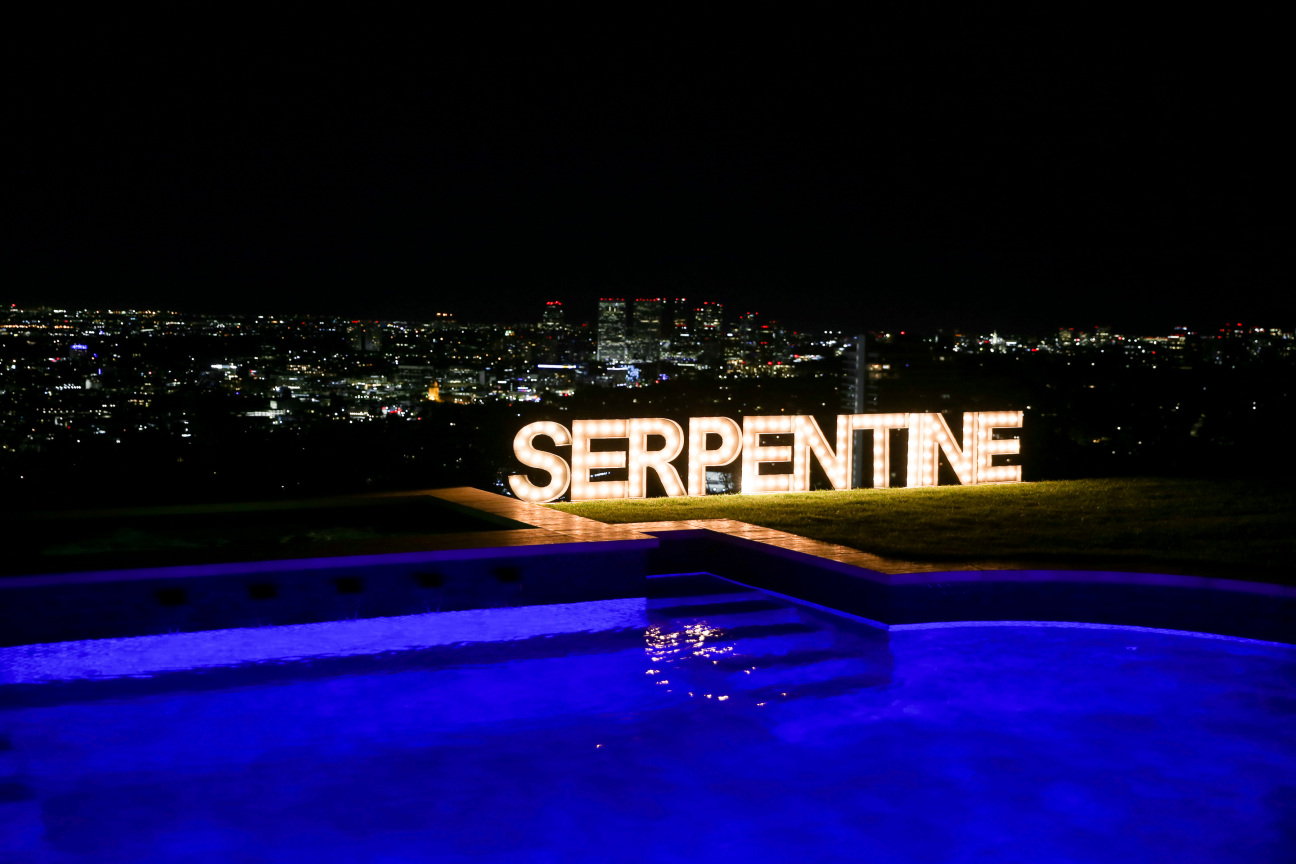 Serpentine's Annual Frieze LA Reception Overlooking the City Skyline
On Feb. 15, museum and gallery heavyweights joined celebrities, artists, and longtime collectors at the West Hollywood home of Sybil Robson Orr and Matthew Orr for this year's annual Serpentine cocktail reception, ringing in Frieze. Honoring Serpentine CEO Bettina Korek and Artistic Director Hans Ulrich Obrist, the after-dinner event was star-studded, attended by the likes of artist Mickalene Thomas, actress Shailene Woodley, and gallerist Nicolas Berggruen.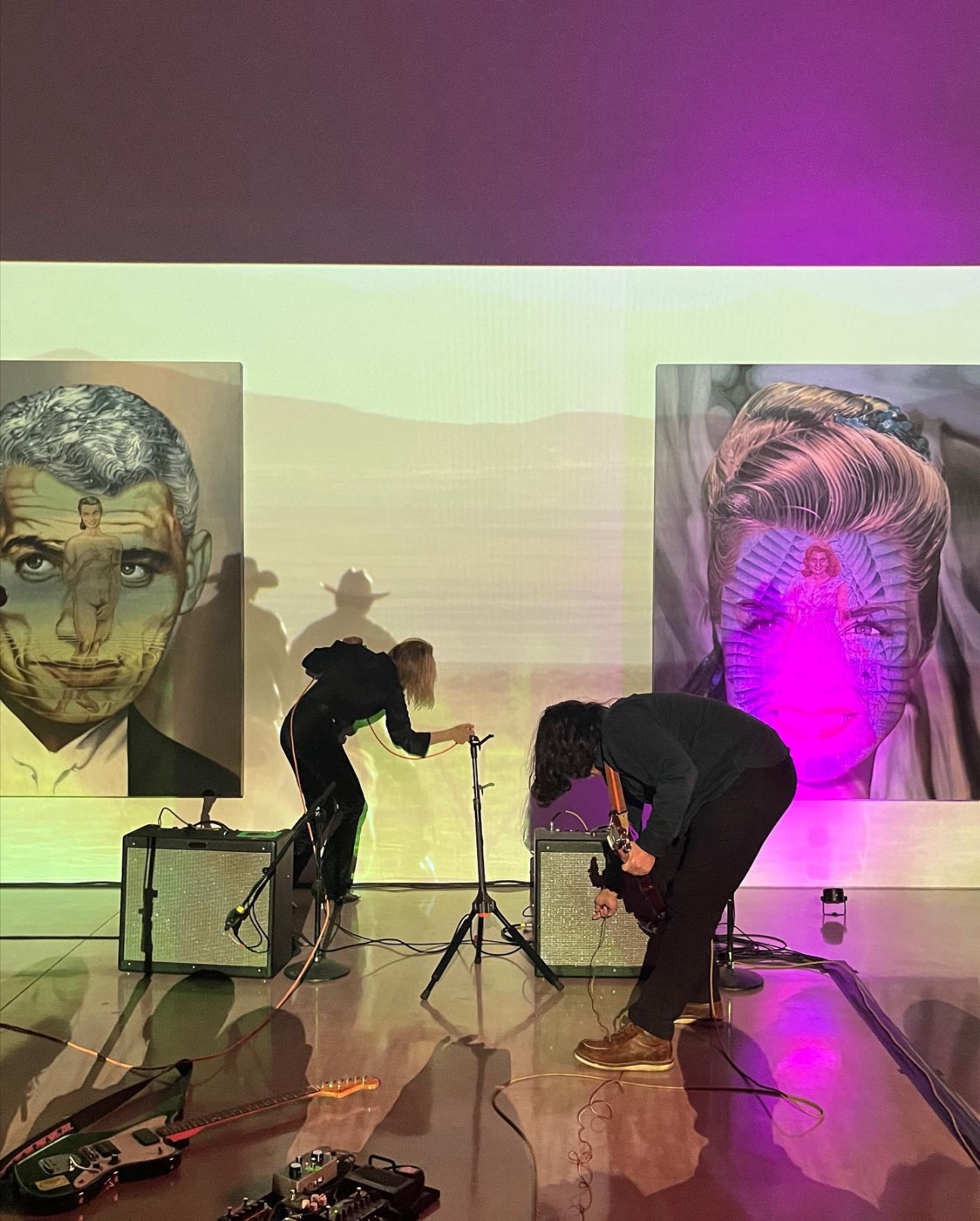 A Jim Shaw-Inspired Musical Performance, Live at Gagosian
At the top of the lengthy list of not-to-miss events on the eve of the fair's opening was an improv musical performance at Gagosian, Beverly Hills. Kim Gordon and Bill Nace of the electric guitar duo Body/Head parked themselves—and their instruments—in the middle of "Jim Shaw: Thinking the Unthinkable," letting the artist's dynamic, dreamlike worlds trickle into their imagination, transforming them, miraculously, into sound.
Los Angeles-Centric Art Exhibition Features at The Maybourne
On Feb. 15, guests gathered at The Maybourne's restaurant terrace for a celebration of Frieze Projects: Now Playing, an exhibition lauding the oft-overlooked aspects of day-to-day life in Los Angeles. Among many notable participating artists was an equally notable guest list, toting the likes of Frieze director Christine Messineo, singer Claire Khodara, and a wide array of Instagram celebrities.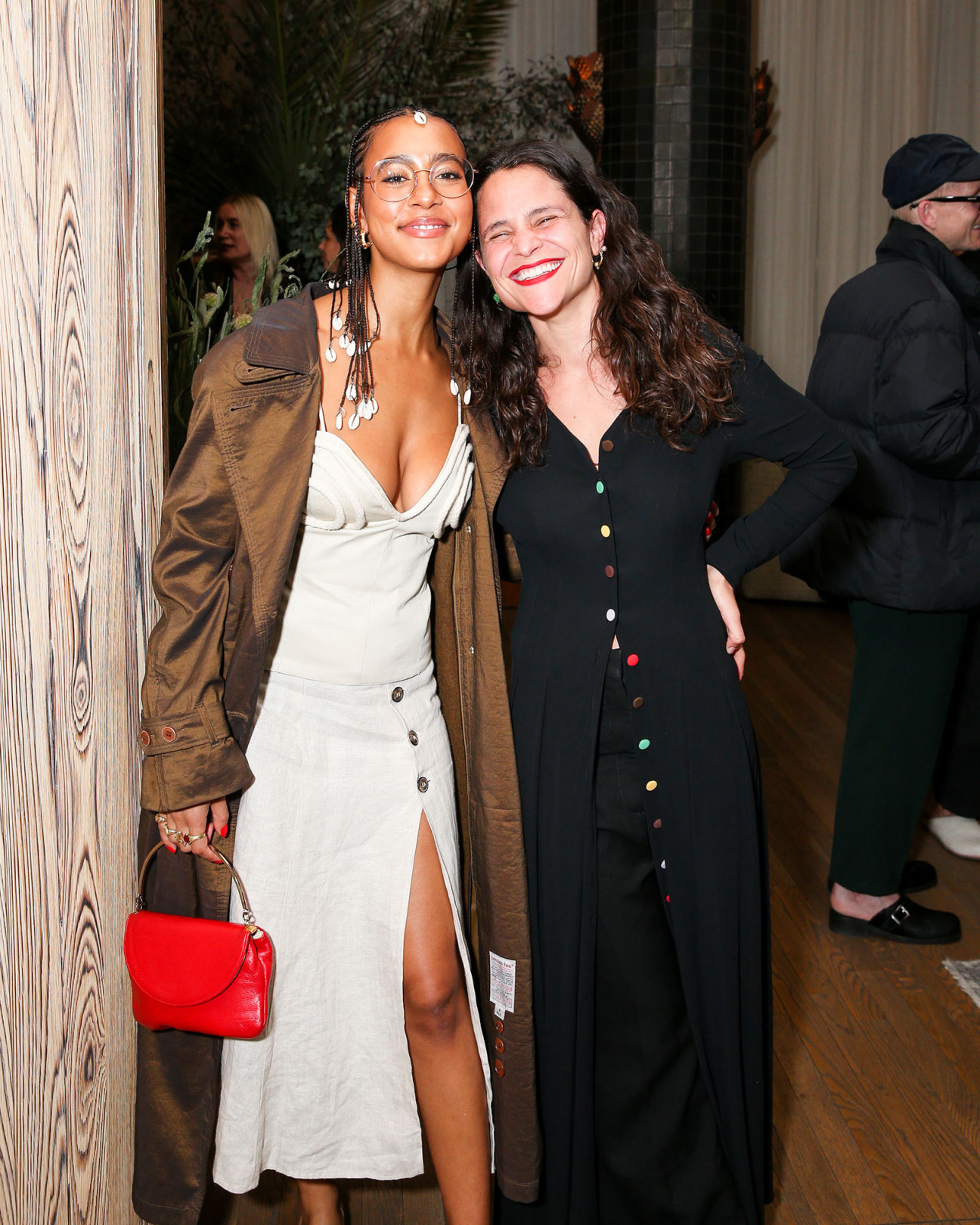 Star-Studded Afterparty at the Santa Monica Proper
On Feb.16, a partnership between CULTURED; The Proper, the first and only luxury themed hotel in Santa Monica; and Maison Ruinart paved way for a champagne-filled evening boasting the likes of Logan Lerman, Hannah Traore, and Anna Corrigan. LVMH champagne giant Maison Ruinart offered a large selection of Blanc de Blancs champagne, wine, and cocktails as guests danced and schmoozed throughout the evening.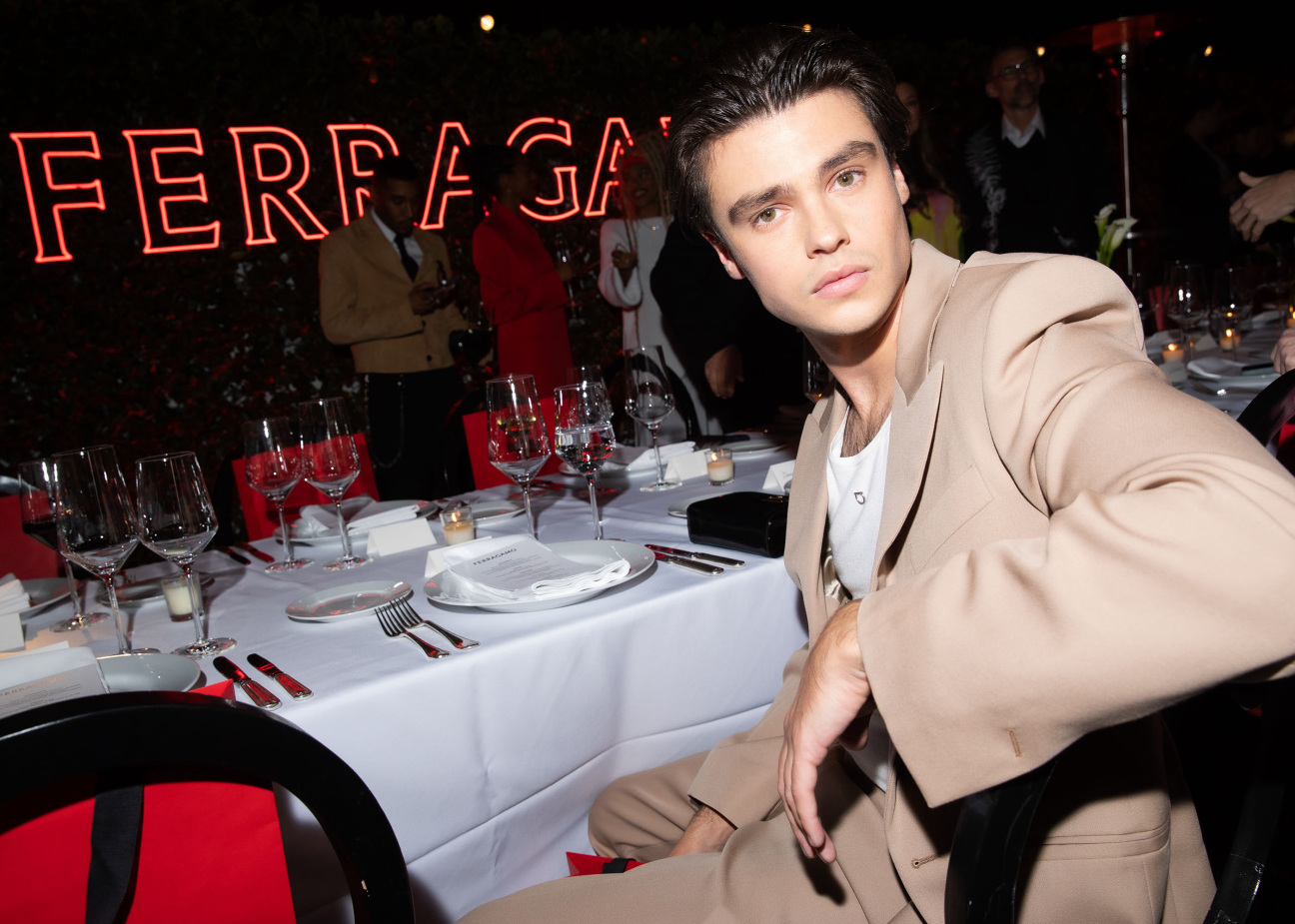 A New Dawn for Ferragamo
On Feb. 16, CULTURED and Ferragamo hosted a collection of fashion arbiters, art collectors, and up-and-coming actors at the West Hollywood home of couple Graham Steele and Ulysses de Santi. The intimate cocktail reception and dinner was in celebration of the debut Ferragamo collection by Creative Director Maximillian Davis, a Spring/Summer 2023 offering titled A New Dawn. With al fresco eats by chef Michael Magliano and attendees including artist Chloe Wise, model and influencer Everett Williams, and actors Felix Mallard and Rachel Sennott, the night marked a bold step forward for the Italian brand.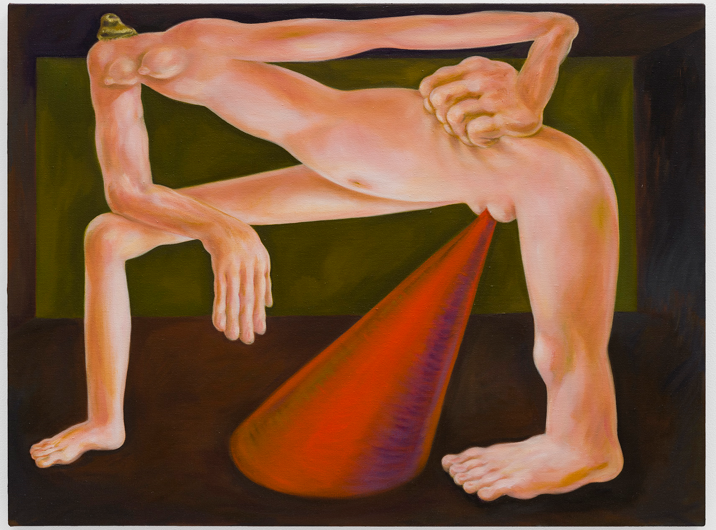 Gagosian Beverly Hills Hosts an Illuminating Panel Discussion on Women's Rights and the Arts
"I couldn't believe it actually happened. It was like when Trump got elected. I was floored for six months. I thought that I needed to do something. Making art is the only thing I can do." When Louise Bonnet learned that Roe v. Wade would be overturned, the painter felt herself jolted into action. The result was Red Study, 2022, which the artist created with the intention to donate the proceeds of its sale to Planned Parenthood LA. The piece sold to Lauren Taschen, whose formidable art collection and avid support of women's reproductive rights made her the ideal keeper of Bonnet's stunning and visceral new work. To mark the occasion, Gagosian Beverly Hills hosted panel on Feb. 17 featuring Bonnet in conversation with MOCA director Johanna Burton and Planned Parenthood LA vice president of public affairs Celinda Velasquez. The trio discussed Planned Parenthood's role in navigating the rocky political landscape unfolding in the wake of the troubling and historic Supreme Court decision, as well as the role of art institutions—and markers—in bolstering social movements. "We are reimagining this moment, and as difficult as it is we, are unapologetic about doing more," Velasquez said. "We changed the narrative for students, we went further than just doing traditional sex education in the classroom." During the panel, Celinda Velasquez elaborated on Planned Parenthood's ambitious project with LA Unified High Schools to provide free health centers in schools, whilst Louise Bonnett shed light on her artistic process and her experience undertaking this ambitious project with Gagosian.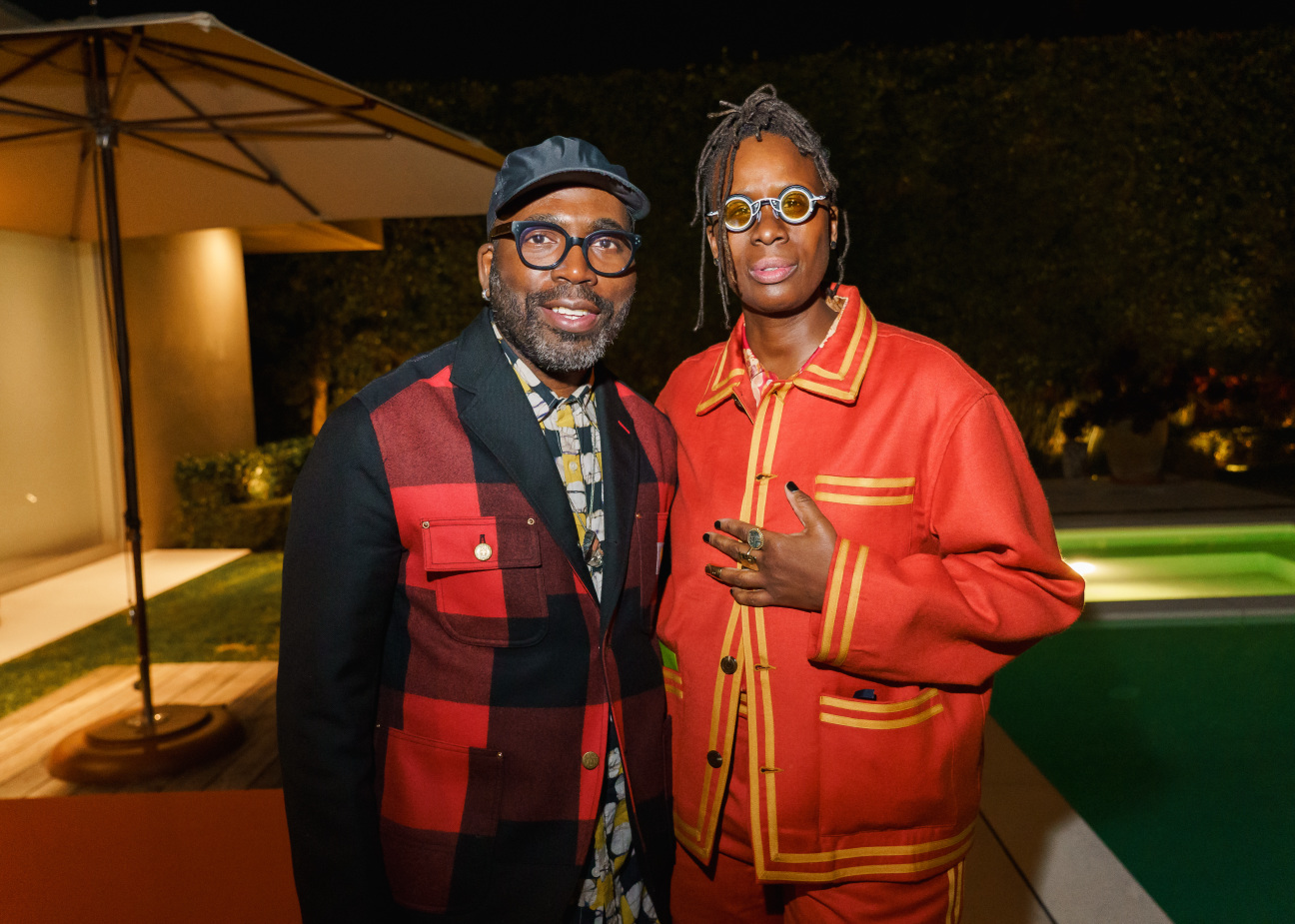 A Dinner Honoring Mickalene Thomas Closes out Frieze LA
After an action-packed week, a close-knit group of artists and insiders came together on Feb. 18 to celebrate Mickalene Thomas. Co-hosted by Nicole Ehrlich of A Celebration of Women in Art—a longtime friend and supporter of Thomas's—co-founder of Art Firm Advisor Julie Miyoshi, and world-renowned Iron Chef Cat Cora, the event took place at the home of Art Firm Advisor co-founder Nathalie Marciano. Among the notable guests who raised a glass to Thomas this weekend were Swedish artist Jwan Yosef, curator Stacy Engman, and artist and activist Renee Cox, bringing the fun-filled week to a close under a starry Los Angeles sky.