Elizabeth Fazzare: How did you begin to build your own collection?
Matthew Chevallard: I parlayed my love for sneakers and collecting to art through the purchase of a SpongeBob Kaws lithograph in college when I was 19. That's what really got my wheels spinning.
EF: What pieces inspired you to continue?
MC: I think it's all a process very much like building blocks. I believe there's an evolution in any practice, not only a rite of passage moment, but also a narrowing of one's focus in collection. I started through streetwear and street art/graffiti, which is what I was initially stimulated by, and then evolved into contemporary art. Arte povera from Italy is my favorite genre of art. But as it pertains to what inspires me to continue collecting, I would say just being moved by aesthetics and beautiful creations.
EF: Do you have a defining theme to your collection?
MC: Yes; I would say reflective of my roots: Italy meets USA, the concentration being arte povera mixed with American contemporaries and emerging art.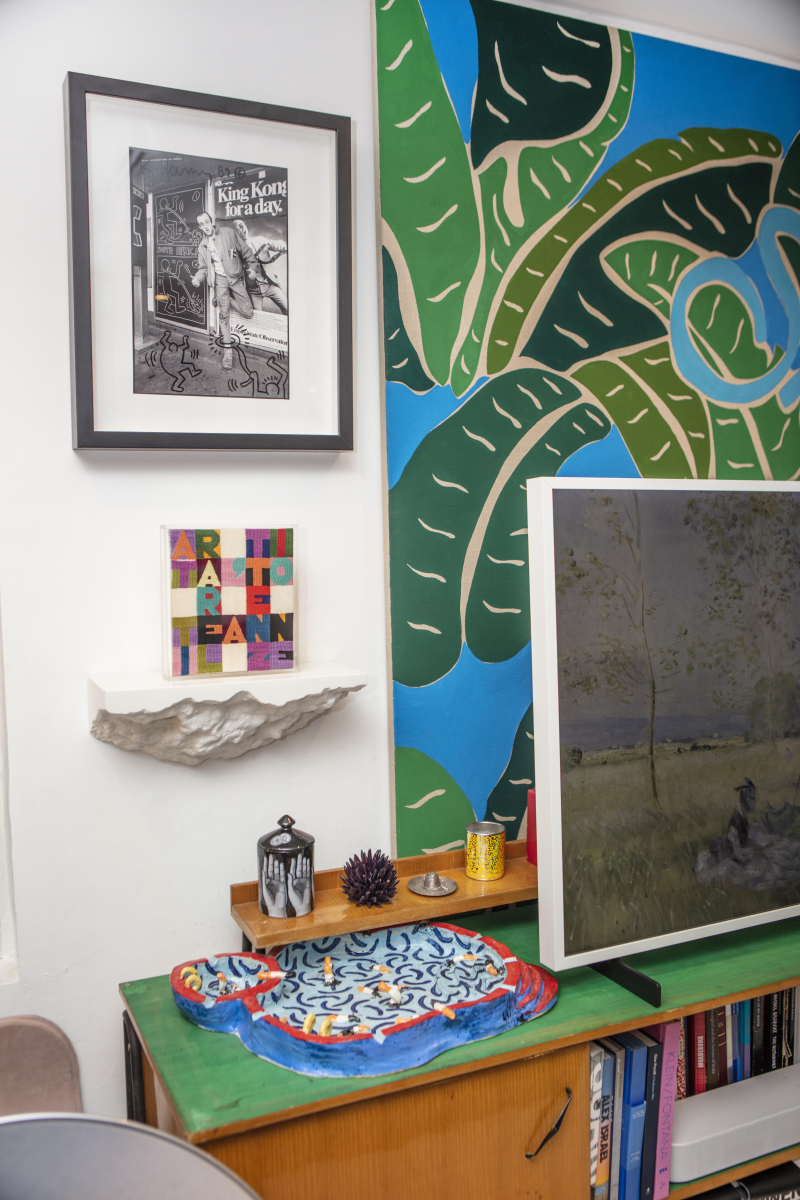 EF: What designers or artists are inspiring you right now?
MC: The greats like Yves Klein, René Magritte, Georgia O'Keeffe and Alighiero Boetti inspire me on the daily. Friedrich Kunath and Eduardo Sarabia are my favorite living artists.
EF: Does the marketplace help your discovery?
MC: Absolutely. I think the act of fairs and galleries get your creative process going and stimulation starts through interaction.
EF: In terms of discovering new artists/designers, what are your trusted methods?
MC: What catches my eye and trusting vetted partners, collector friends and galleries as well as artists and their networks.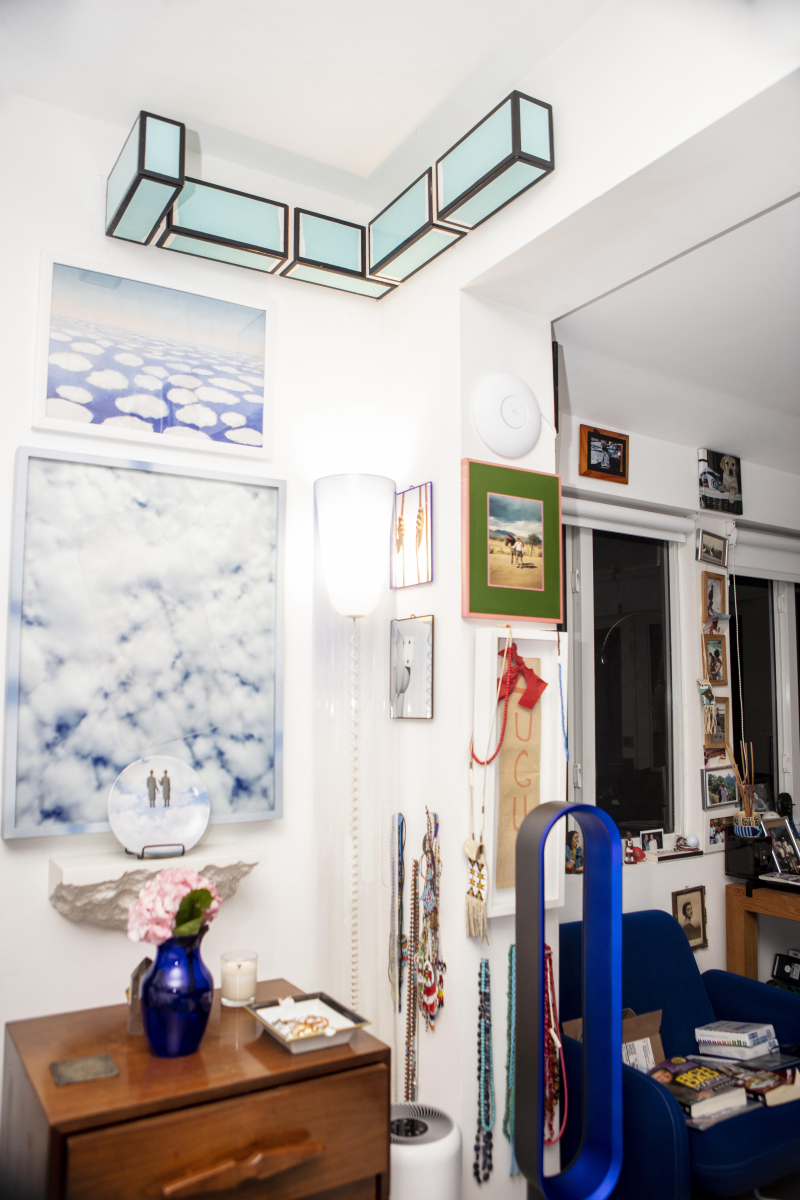 EF: What is the next piece on your radar?
MC: Hard to say as there are really so many. I've wanted an Yves Klein table for the longest time and need to add that to the collection.
EF: What is the last piece you purchased?
MC: Two Florida Highwaymen pieces from Nina Johnson gallery.
EF: What is the one piece that got away?
MC: I wouldn't say any got away because I have never been afraid to collect. I have no regrets.