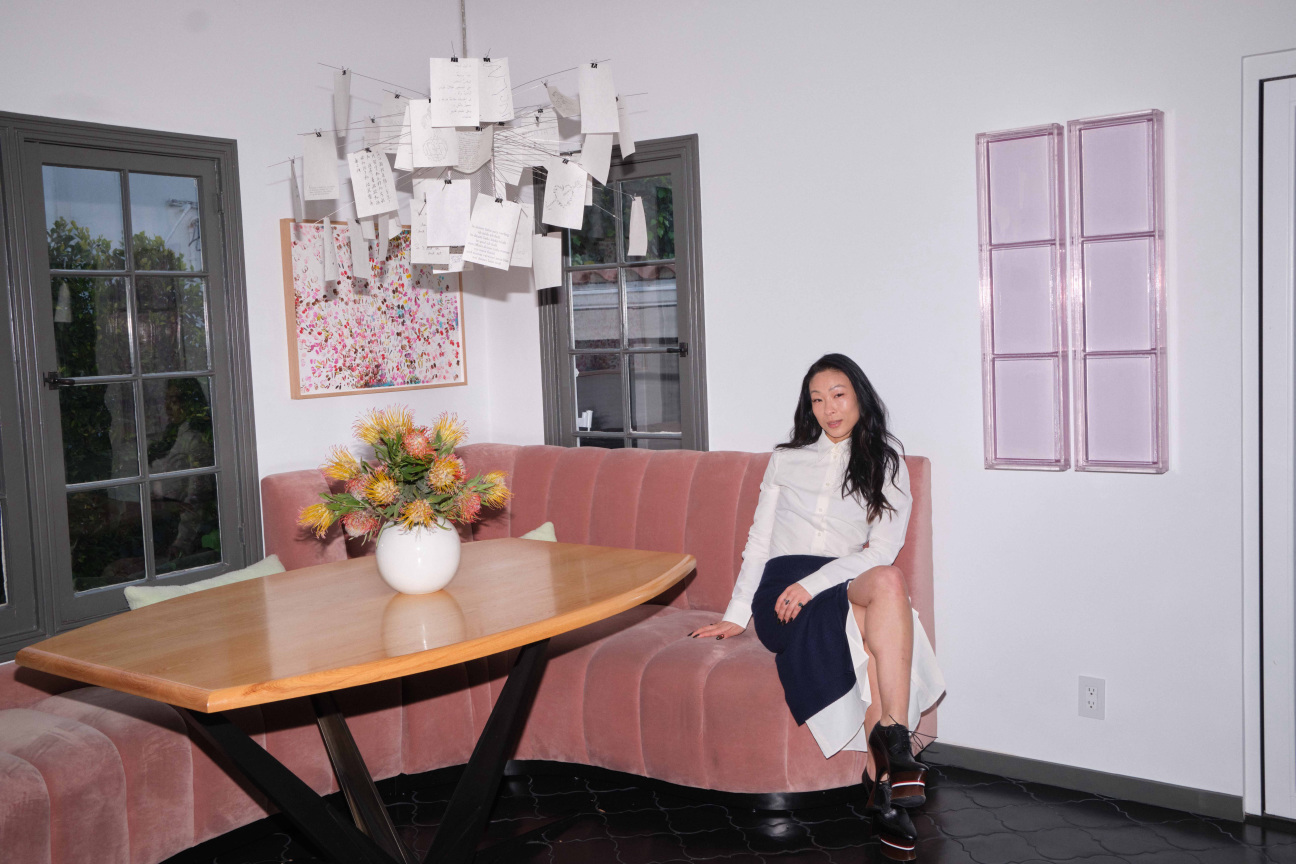 This profile is part of CULTURED's 2023 Young Collectors issue!
Sonya Yu never saw herself becoming a collector when she first started visiting galleries. In fact, she felt like an outsider. But as Yu became more comfortable in white cubes, the act of collecting introduced her to larger concerns that aligned with her own values—namely accessibility for all. "I didn't feel inclined to engage," recalls Yu. Things shifted when her close friends began to collect. "Seeing my peers who felt not only impassioned but comfortable in these spaces made me wonder: What would it look like if I did it in my own way?" she remembers. "Now, I find myself asking different questions, like, What does it mean to be a collector? And, How do I use my privilege and platform to support creative visions and ideas?"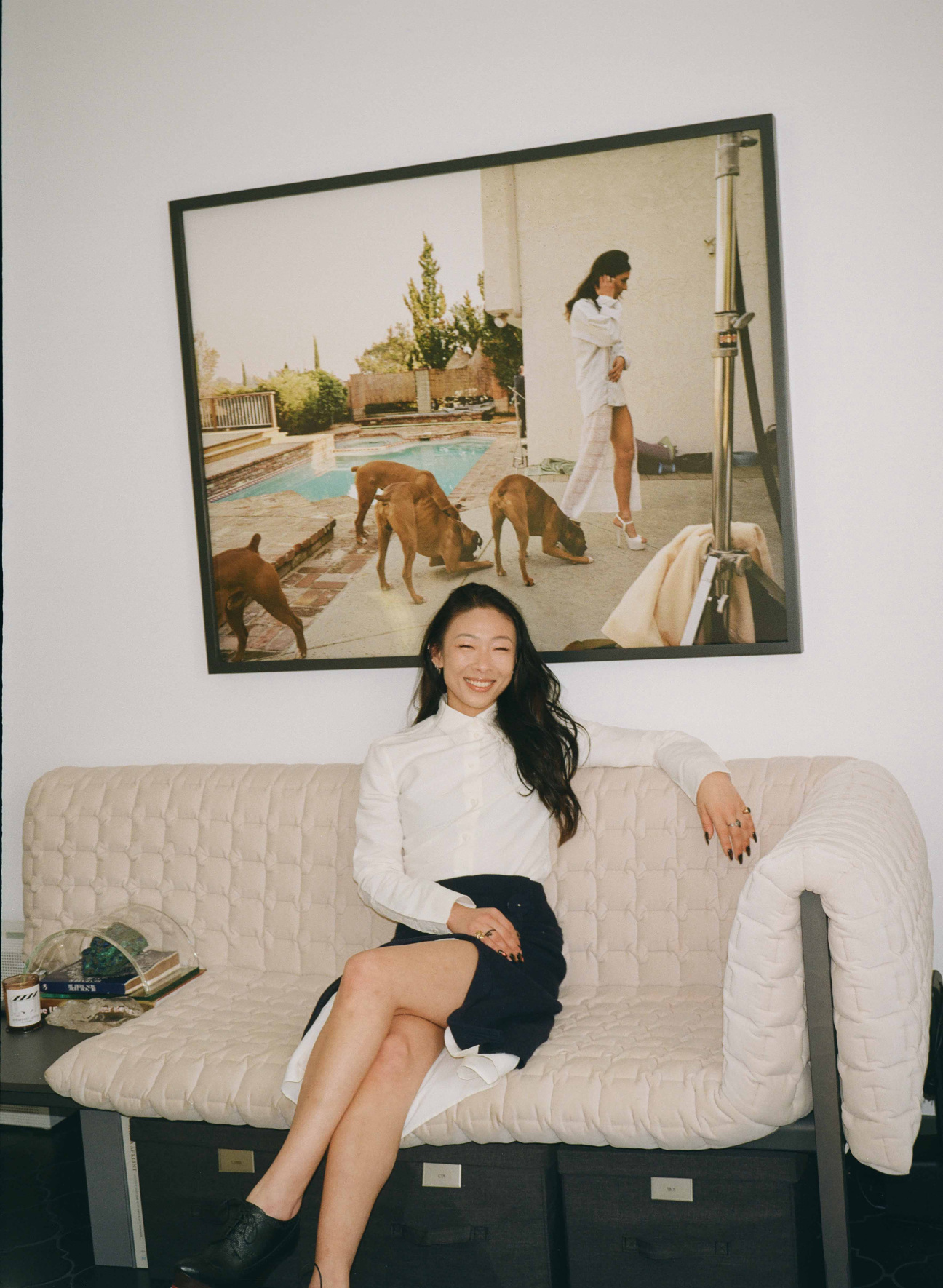 Questioning the status quo is a lifelong habit of Yu's. It's also the backbone of her approach to patronage, which leverages her professional strengths to uplift those on the margins of society. This commitment begins with her institutional affiliations: Yu is an outspoken and engaged board member at the San Francisco Museum of Modern Art and the Hammer Museum in Los Angeles. She keeps homes in both cities and serves as a de facto ambassador between the neighboring art worlds. This means that during this year's Frieze Los Angeles, Yu was not just a spectator but also a host. She threw an al fresco breakfast for the SFMOMA board, and launched Myles, the omnivorous arts and culture magazine that she started with friends Jeff Staple and Zach Houghton Glassman. The publication is just the latest embodiment of Yu's hands-on methodology—and if its opening night event is any indication, a new and much-needed community has been born.
Intimacy is the thread that connects Yu's projects with her personal taste. Her LA home, for example, doesn't hit viewers over the head with one artist or theme, but rather draws them in slowly with artworks that reward the act of looking closer. Imagine celestial drawings by Vija Celmins alongside Wolfgang Tillmans still lifes; a portrait by Salman Toor a stone's throw from a monumental, enveloping Mary Corse in blazing white; and a figurative sculpture by Kelly Akashi sprouting glass blossoms outside in the garden.
Yu adds a sense of gravity to every subject, brand, and community she throws her weight behind. Her best tip for collectors still looking to find their footing is to do so in the company of trusted peers. "What I look for in life is a deeper human connection," Yu says. "I'm not going to be able to take this stuff with me—however pretty or valuable it is—so collecting doesn't have to be this isolating experience. Find people who you want to hang out with, go look at art, and then talk about it. It's a great way to jump-start the engine."
Want to meet more young collectors? Read our profiles of Reilly Opelka, Hannah Bronfman, and Seth Stolbun.