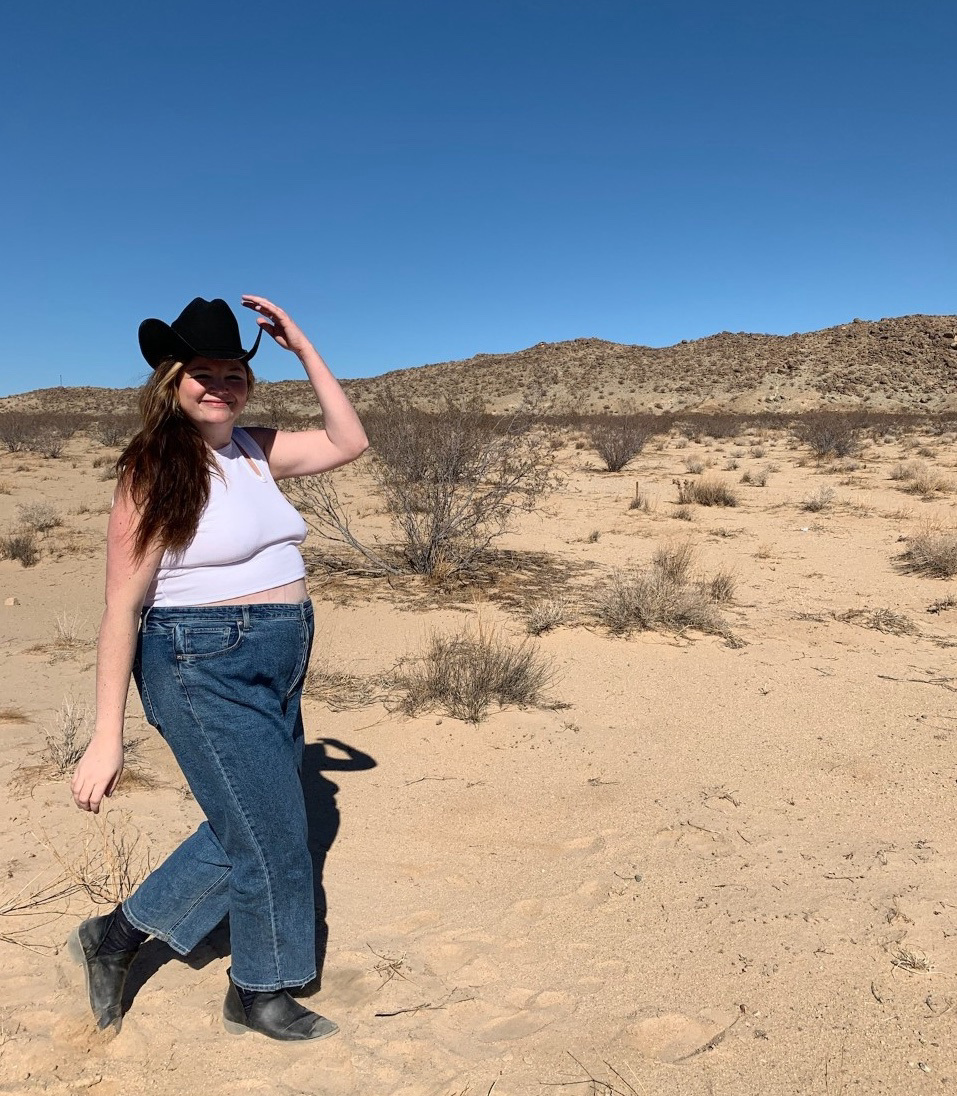 Wikipedia tells us that Meg Stalter "specializes in desperate, deluded characters who are prone to theatricality and frequent mispronunciations." Through her various Internet personas, each one a beacon of confessional comedy and hyper-confidence, Stalter made her way from Instagram sketch comedian to shining star of HBO's Hacks in just a few years. Here, she tells us what we should do (cheat) and should not do (go viral) in 2023.
WHAT'S IN:
Hard Launches.
Dressing like a cowboy.
Being gay.
Starbucks.
Cheating.
WHAT'S OUT:
Being straight.
Going viral.
Traveling.
Talking about Starbucks being basic.
Open relationships.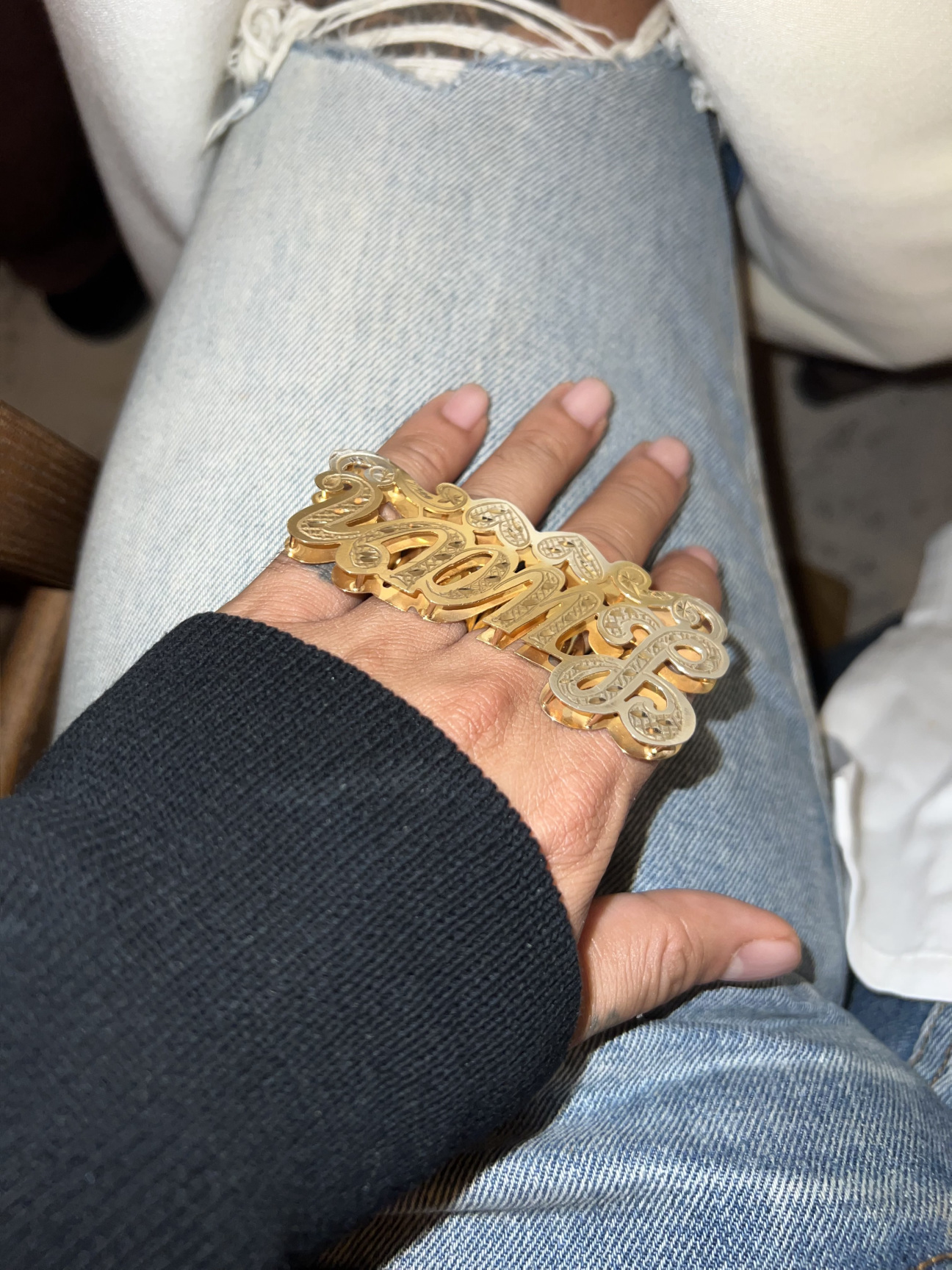 Everyone was decked out in LUAR, the namesake brand from man-about-downtown Raul Lopez, this year—but that doesn't mean the label is a passing trend. In fact, stepping out in full LUAR is the vibe for 2023.
WHAT'S IN:
Feeling really expensive.
It's all about black pudding and morcillas.
Wearing LUAR head to toe.
WHAT'S OUT:
Working harder not smarter.
Leave your egos and titles in 2022.
Leave your micro minis and early 2000s trends in 2022.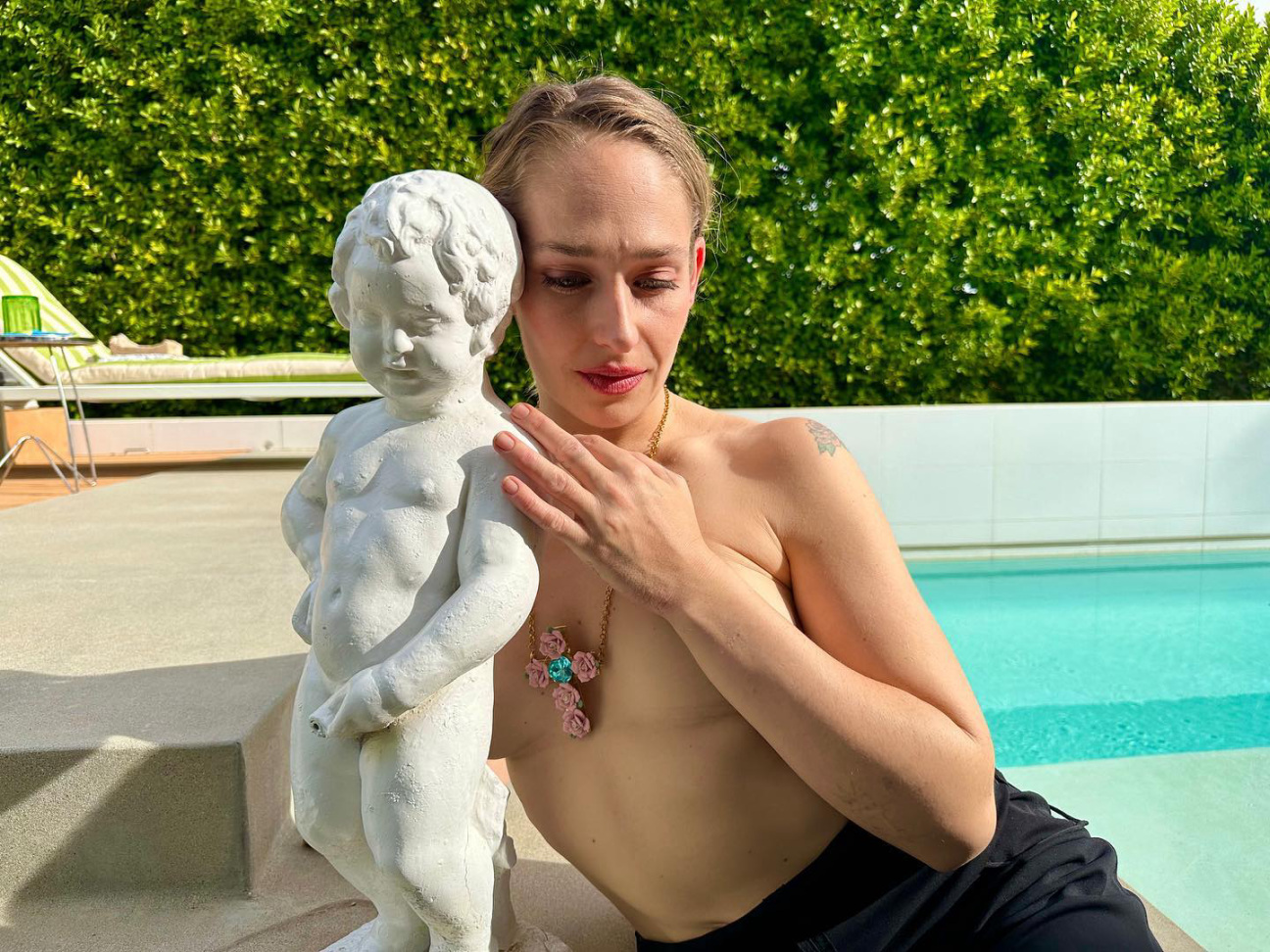 After launching her acting career as Jessa, the irresistibly chic bohemian drifter in HBO's Girls, Jemima Kirke lived many lives (on-screen and off) before appearing as Melissa, the elegant and disaffected literary heavyweight in this year's Conversations With Friends. The actor—who's also an accomplished painter—has some intriguing predictions for the new year.
WHAT'S IN:
Pregnancy.
Real flowers.
Gentle parenting.
Nature.
Saying goodbye.
Casual.
WHAT'S OUT:
Personal aspirations.
Fake flowers.
Extreme parenting.
Living room.
Stepping out for a smoke and leaving.
Overdressed.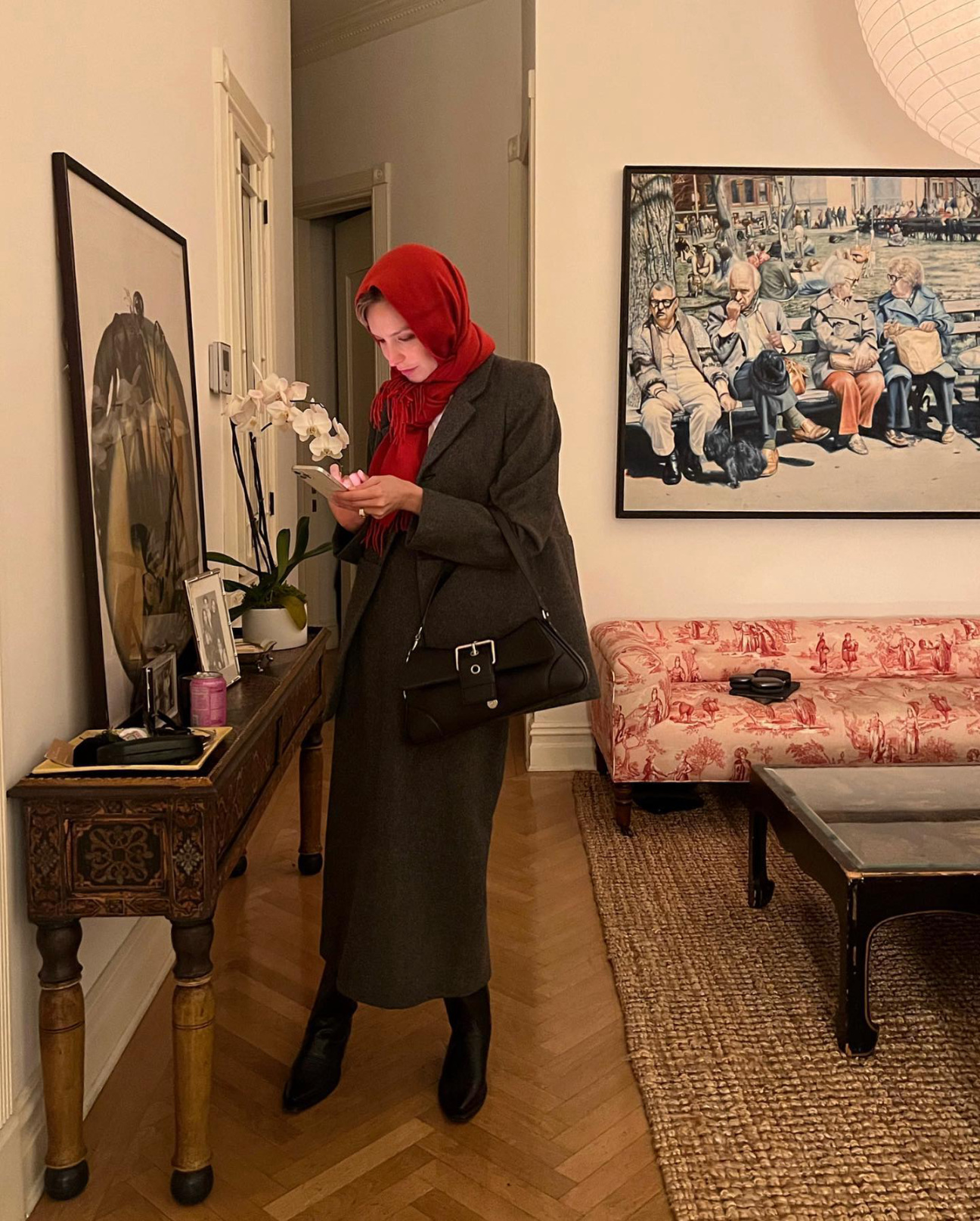 Four years into her run as Succession's Naomi Pierce, the jaded and WASP-y veteran party girl who has been captivating the satire's audiences since 2018, Annabelle Dexter Jones has mastered the art of detached chic. Here, she shares her thoughts on what is, and what is not, cool in 2023.
WHAT'S IN:
Reality.
Dopamine fasting.
Ball gowns.
Self love.
WHAT'S OUT:
Unconsciousness.
Dopamine binging.
Night gowns.
Emotional cutting.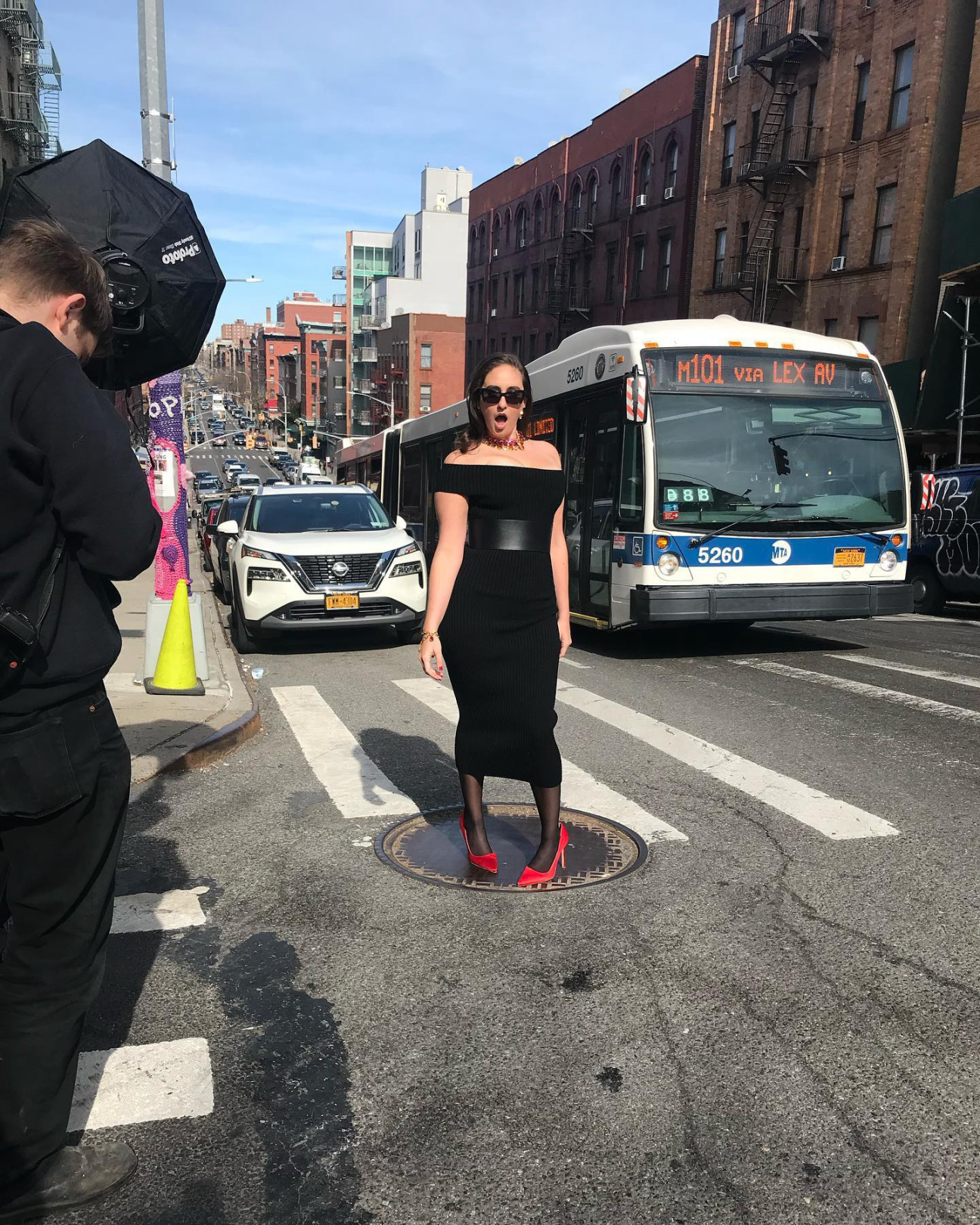 She started out as the "criminally underfamous" co-host of the cult podcast "Seek Treatment." Today, Cat Cohen is the reigning queen of confessional comedy—she has the Netflix standup special (The Twist? She's Gorgeous) to prove it—and the future looks bright. Here, Cohen offers some words of wisdom for those of us who have yet to strike it big.
WHAT'S IN:
Being supple.
Selecting a signature fragrance.
Meeting friends for breakfast at the diner at eight.
WHAT'S OUT:
Jealousy.
Malaise.
Ordering Postmates four times a day.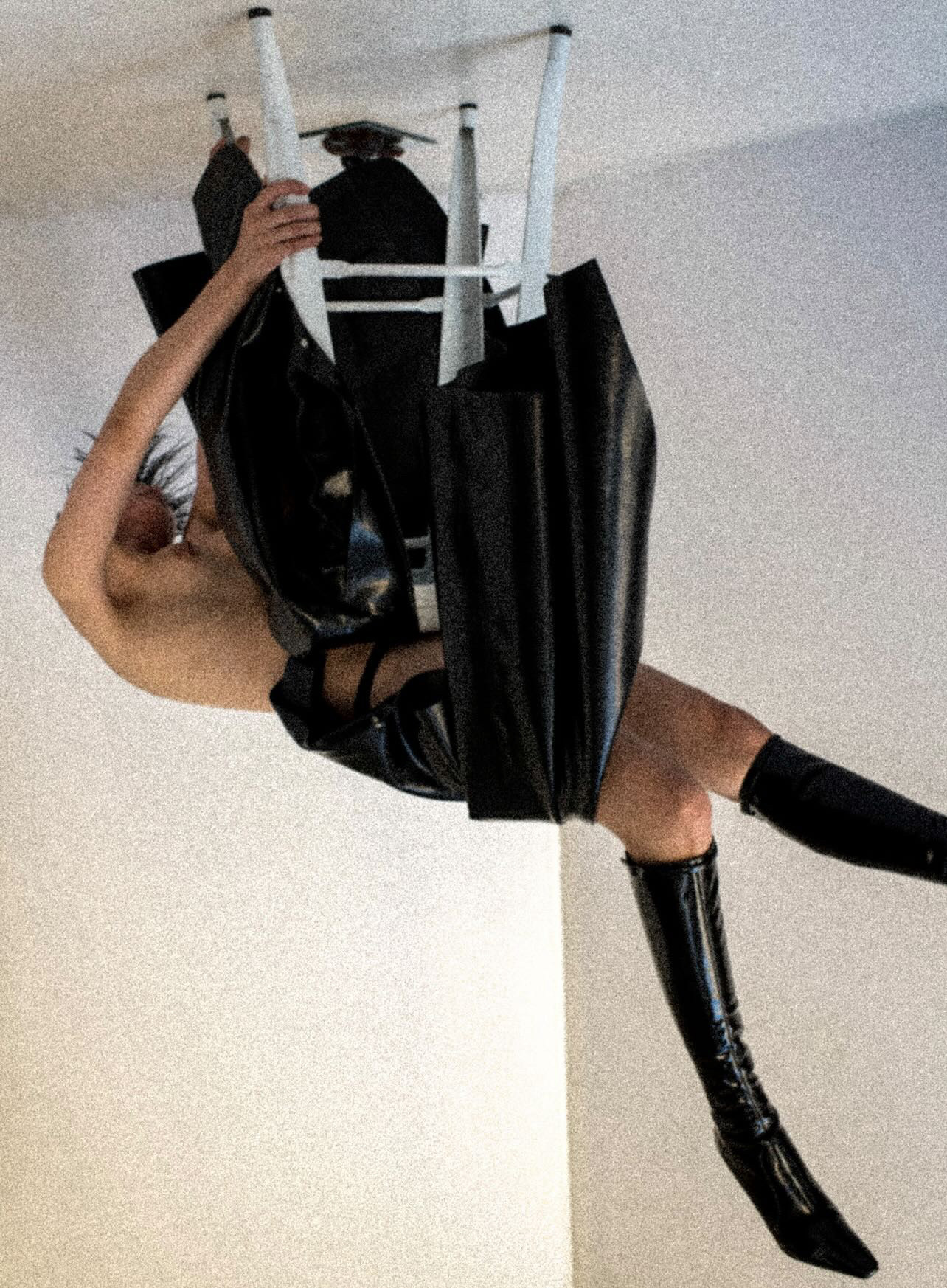 Between runway appearances for independent brands like KNWLS London and Peter Do, Steph Shiu still makes time to exhibit her artworks and perform her music. The model, musician, and artist is a connoisseur of beauty—but in 2023, she's opting for all things "unattractive."
WHAT'S IN:
Creativity and design that is carved from the depths beginningless time.
Being humble and helpful.
One's acceptance of unattractiveness.
WHAT'S OUT:
Creativity and design that redundantly seeks approval from currents and commerce. (Doing it a couple times is a rite of passage.)
Being of royal descent.
One's perception of unattractiveness.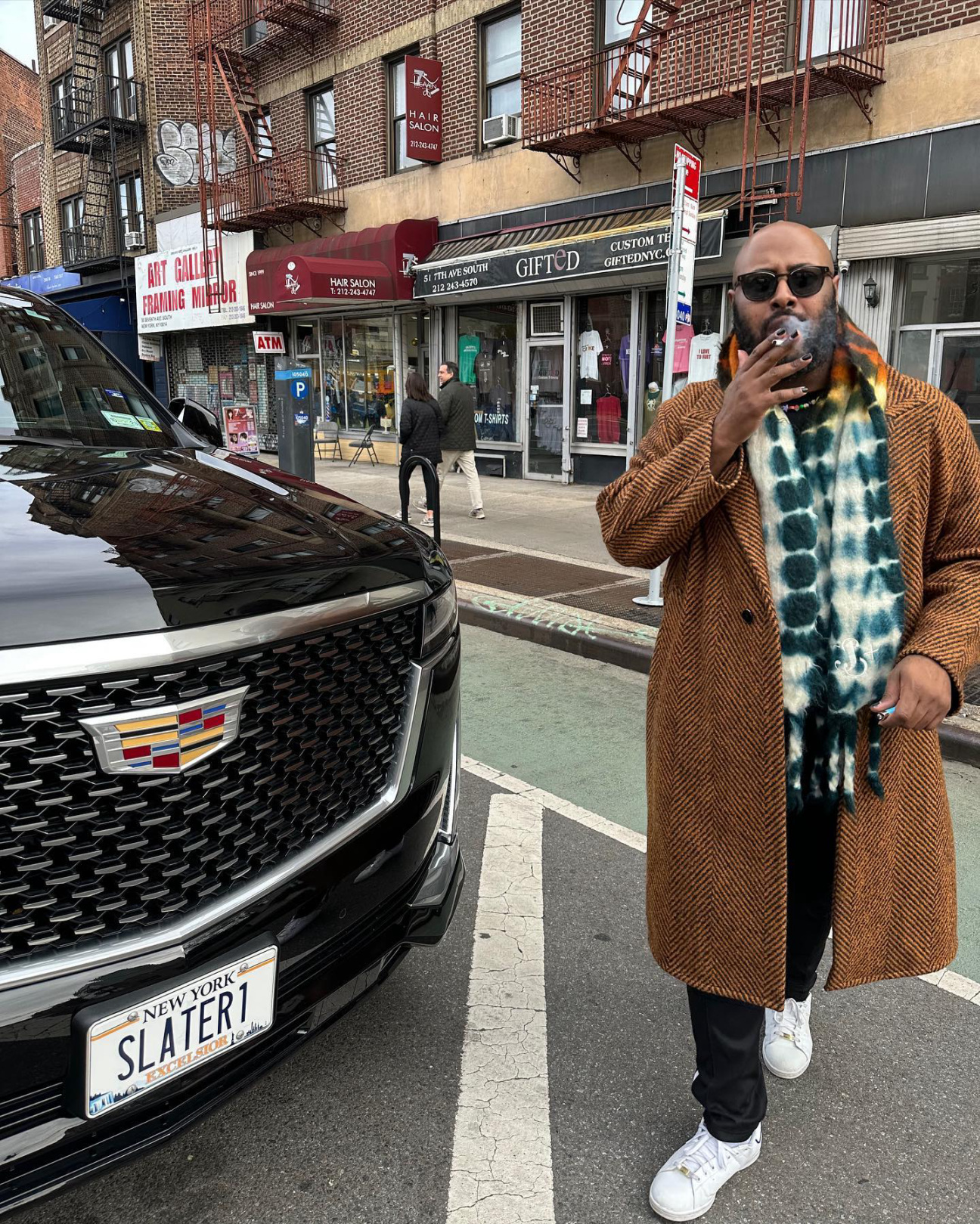 After stints as a culture and media critic at outlets like The Daily Beast, GQ, and Buzzfeed, Ira Madison turned his attention to podcasting. He's currently the host of Crooked Media's pop culture podcast "Keep It!" Here, Madison tells us what to keep and give up in the new year.
WHAT'S IN:
Mediterranean—it's the new "let's get Italian."
West Coast oysters. They're easier to swallow.
Blogging. LiveJournal vibes are back.
WHAT'S OUT:
Watching movies at home. We go to the cinema for magic.
Espresso martinis. It's a different recipe at every bar.
Los Angeles. I don't care about the streaming show you're writing for.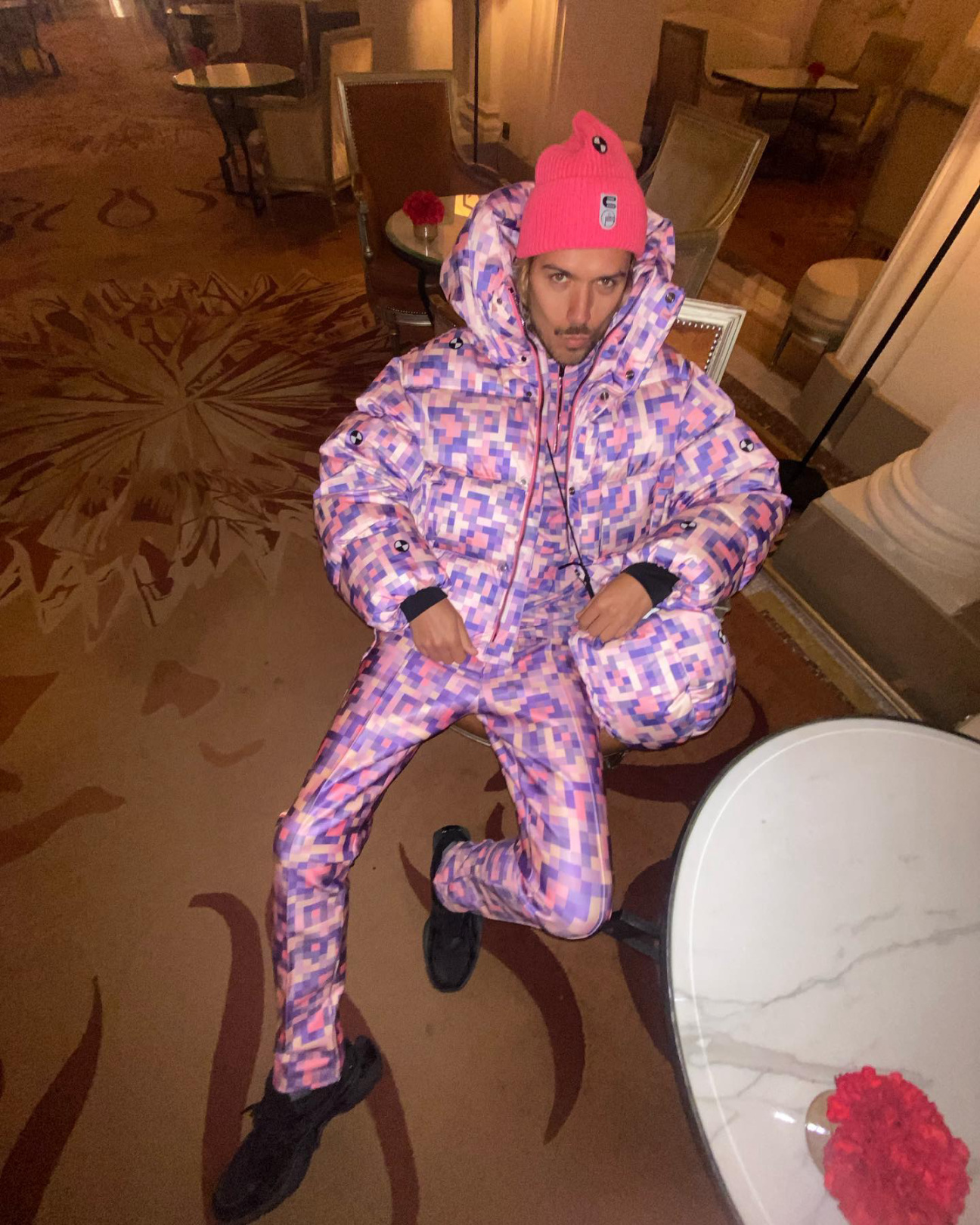 The artist, architect, and furniture designer Harry Nuriev is a veteran boundary-pusher. As founder and creative director of New York/Paris design firm Crosby Studios, Nuriev has developed a reputation in the art world for his immersive installations and transformations of public spaces. The future-facing designer is full of predictions about where we'll be directing our energy next year.
WHAT'S IN:
Taking risks with interior design, not just fashion.
Conserve your energy. Treat your energy like money and spend it on something important and that you love.
Stylish spa/yoga centers with a cafe and a good working space.
WHAT'S OUT:
Rude and unfriendly people. Nobody wants to be around difficult people, no matter who they are.
Small TVs. I'm tired of the fear and shame of a TV screen.
Queen size mattresses. Why do people keep putting small beds in a big room?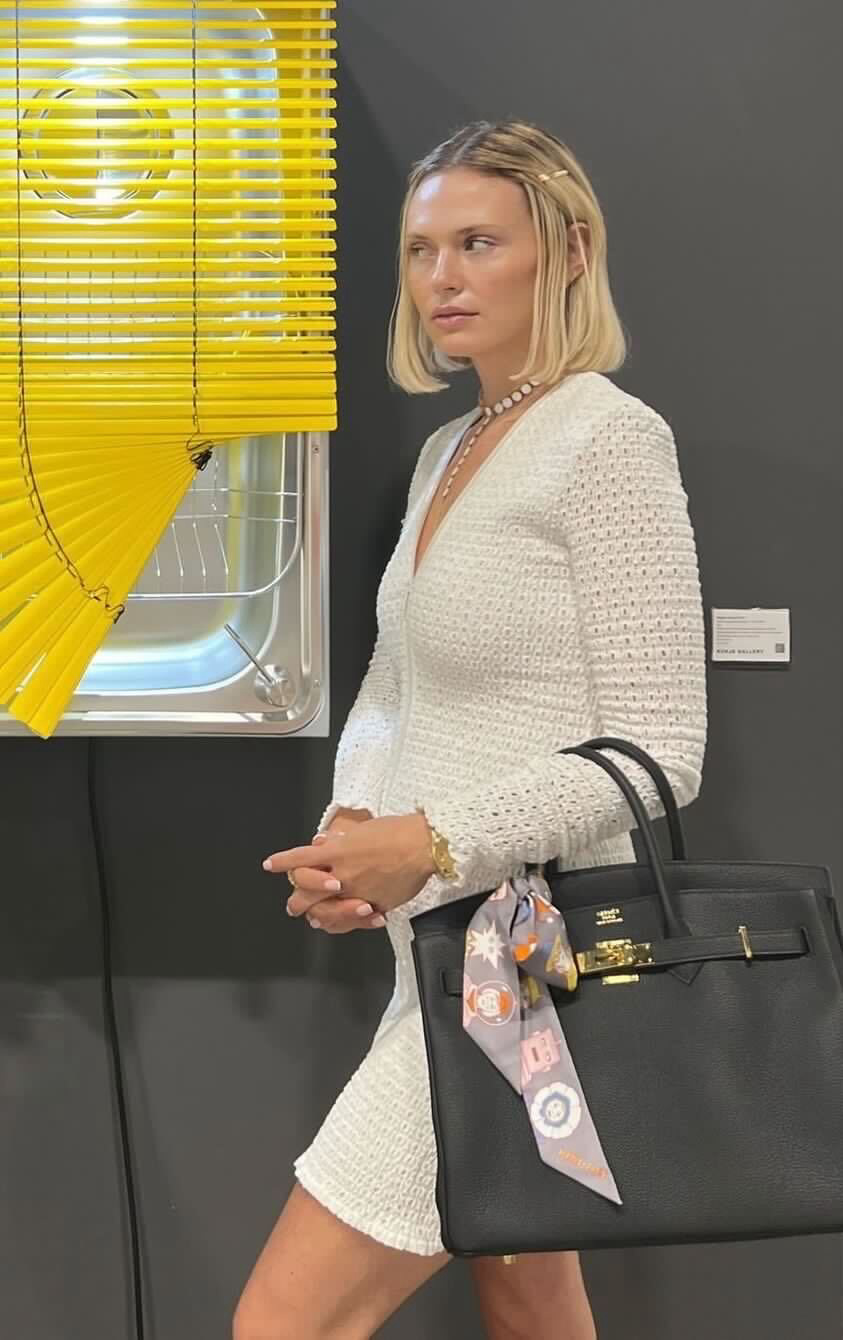 As the web's most infamous art-world satirist, Jerry Gogosian shoulders the burden of keeping the scene on its toes. This year, she shares her thoughts on which aspects of the art world system should stay, and which need to go.
WHAT'S IN:
Artists modeling the business aspect of their careers like actors or musicians—utilizing agents, business managers, and other professionals.
The art world becoming more cross-disciplinary, intersecting with industries like music, Hollywood, and fashion.
The widespread occurrence of large art fairs around the globe, contributing significantly to the perception of art as increasingly mainstream.
A new form of contemporary abstraction.
The 20 percent discount.
WHAT'S OUT:
Faux-naïf aka De-Skilled painting.
Gambling with art and treating it like a financial vehicle to make a quick buck.
The traditional single-gallery, ironclad representation model for artists.
The dominant reign of figurative painting.
Overly technical and complex "innovations" that "revolutionize" the art world (Masterworks, NFTs, Blockchain solutions).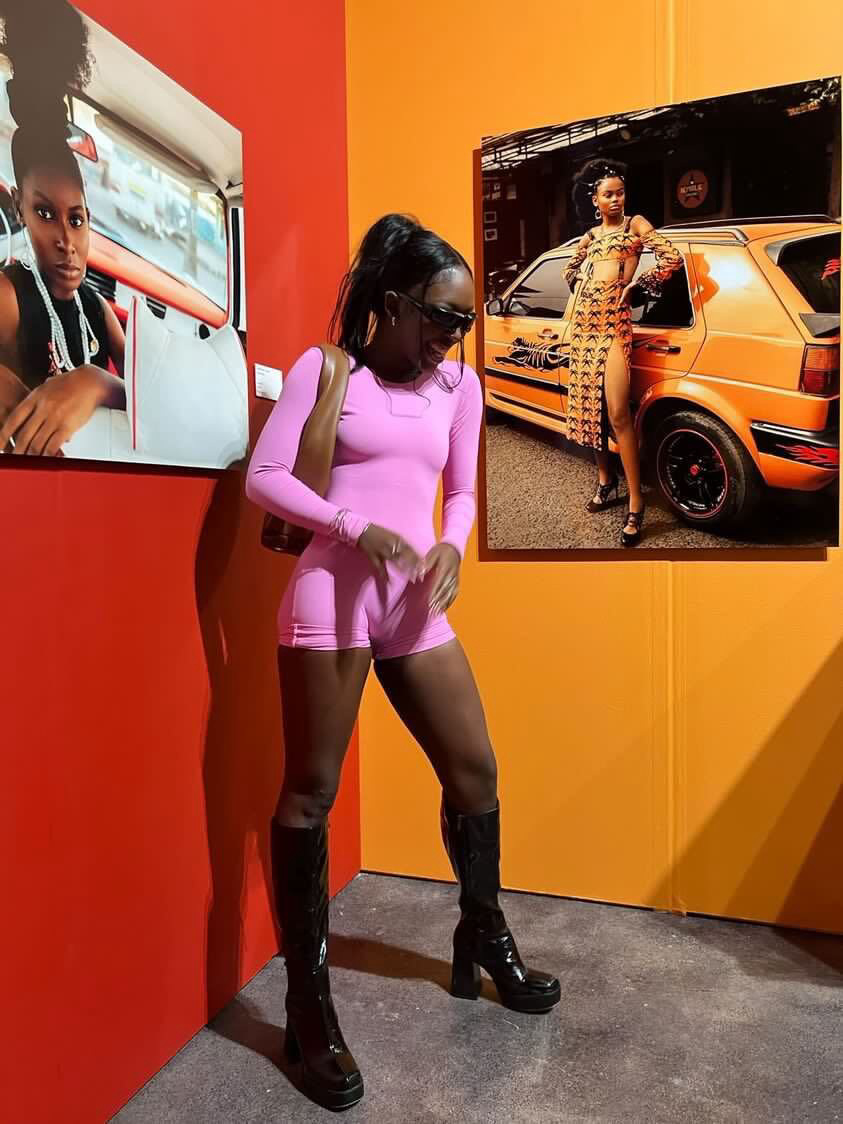 Elsa Majimbo, the internet comedian-turned-all around icon, dropped out of college with the conviction that she was destined for stardom. So when she tells you to spend 2023 manifesting, you'd better listen.
WHAT'S IN:
Always drink water.
At least try to exercise.
Socialize instead of just leaving.
Make more money.
WHAT'S OUT:
Accommodating people.
Working hard. It's time to focus on manifesting.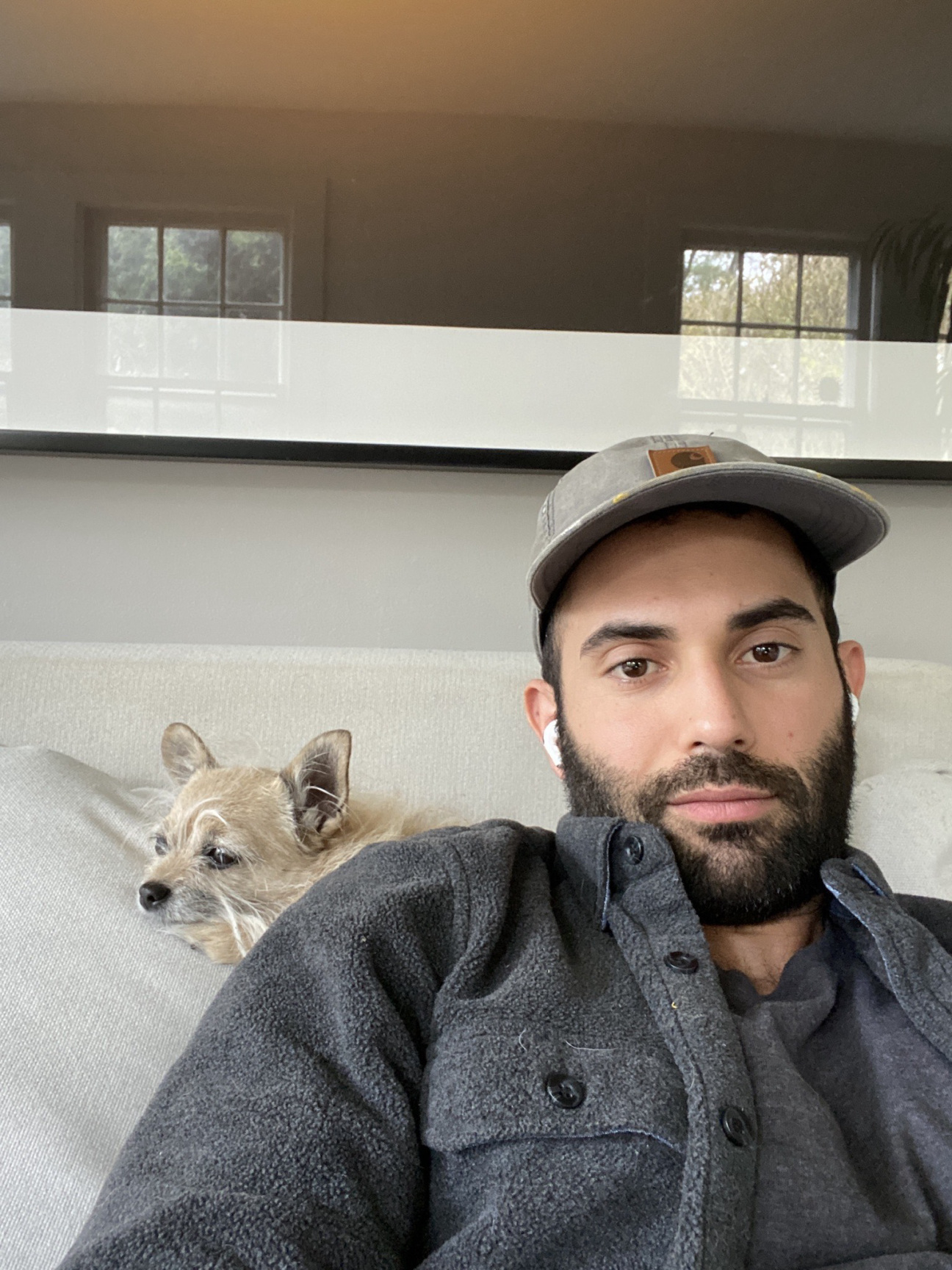 Chef and food writer Andy Baraghani became a best-selling author this year with his book, The Cook You Want To Be. Here, he tells us we'll be putting in our stomachs and ears come 2023.
WHAT'S IN:
The Return of Ms. Jackson. We can agree that Beyoncé should finally get that much-deserved Best Album Grammy for Renaissance (even though we're all still waiting for those visuals). But I'm also ready to see my other queen come back and take control with her Together Again tour in 2023.
Statement Rugs. From the Beni Rugs collabs with Colin King and Athena Calderone, to the Nordic Knots shaggy offerings and my newest favorite, the Charlap Hyman & Herrero rugs, it's time to go big, graphic, and colorful this year.
Mochi. Currently writing this from Japan, and while you can find mochi in The States, I want to see A LOT more of it. Let all fruits be encased in mochi from here on out.
WHAT'S OUT:
The Islamic Regime of Iran. The revolutionary movement that has been sweeping Iran for the last three months is calling for an end to the fascist regime that has ruled over the Iranian people for over the last four decades.
QR Code Menus. Going to continue to manifest this for the second year in a row.
Oversized Clothing. Maybe this is just a personal one for me since I've been wearing oversized everything the last two years, but I am ready for a more tailored fit in the new year.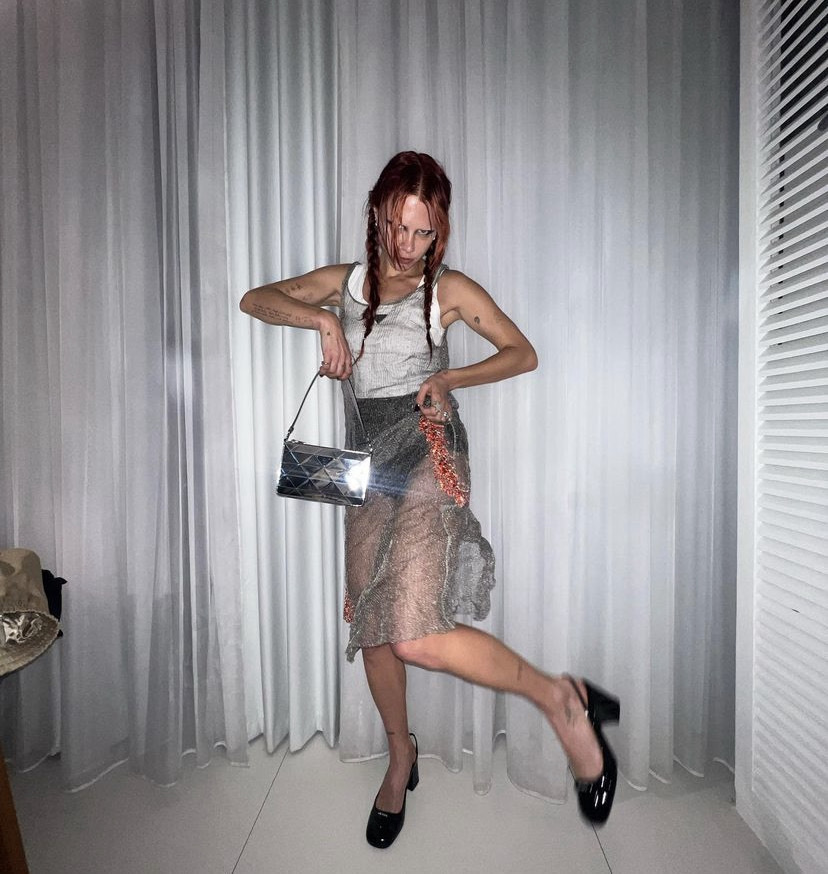 Since she first hit the web in 2013 with her hit fashion blog "Always Judging," Courtney Trop's hard-edged style and penchant for colorful shapeshifting has earned her nearly 350,000 followers and front row seats at fashion shows across the world. Next year, the self-proclaimed "Blogspot icon" and founder of the CBD brand Stevie plans to tighten her belt (no more baggy clothes) and hit the road (more travelling).
WHAT'S IN:
More Miu Miu.
More yoga.
More travel.
WHAT'S OUT:
The phrase "I'm dead."
Caring what people think.
Overly, overly, overly baggy clothes (except Vaquera).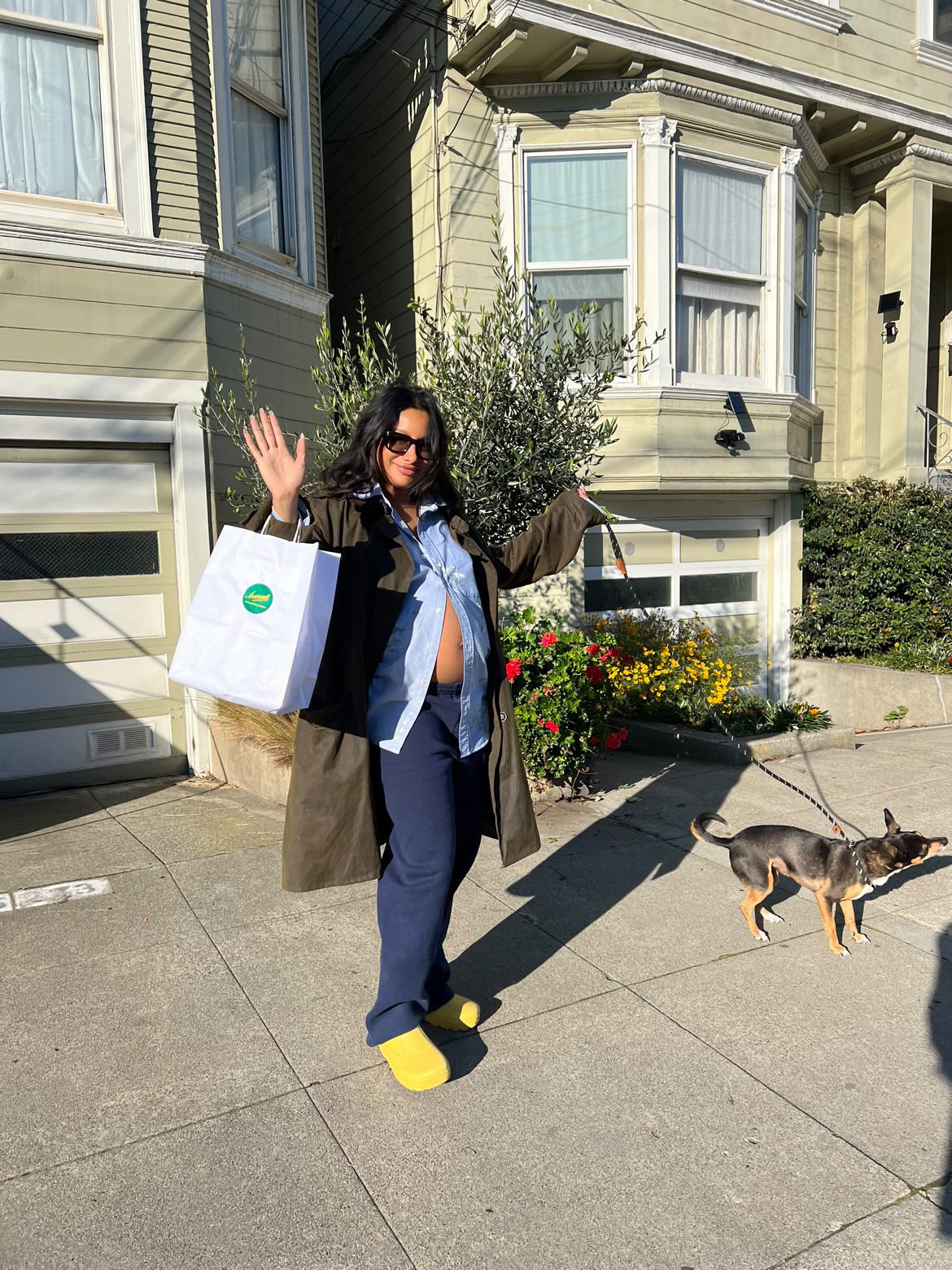 There aren't many DJs rocking a baby bump in the booth, but as Amrit says, you've "gotta start em young." Here, the music curator and podcast host tells us what to look out for in 2023.
WHAT'S IN:
Paris Hilton on Real Housewives of Beverly Hills. Not that she's ever been out, but praying there is a god and they cast her.
Going totally off the grid—mormon style, recluse living, less url more irl.
TikTok reviews—time to bring back gatekeeping.
WHAT'S OUT:
Y2K—lived through it twice. Out, next!
Alcohol—being trashed is boring.
Any type of TV show reboot (all bad) & influencer podcasts, except mine…On that note, stream "Unhinged with Amrit!" New episodes every Tuesday! 🥰❤️😘