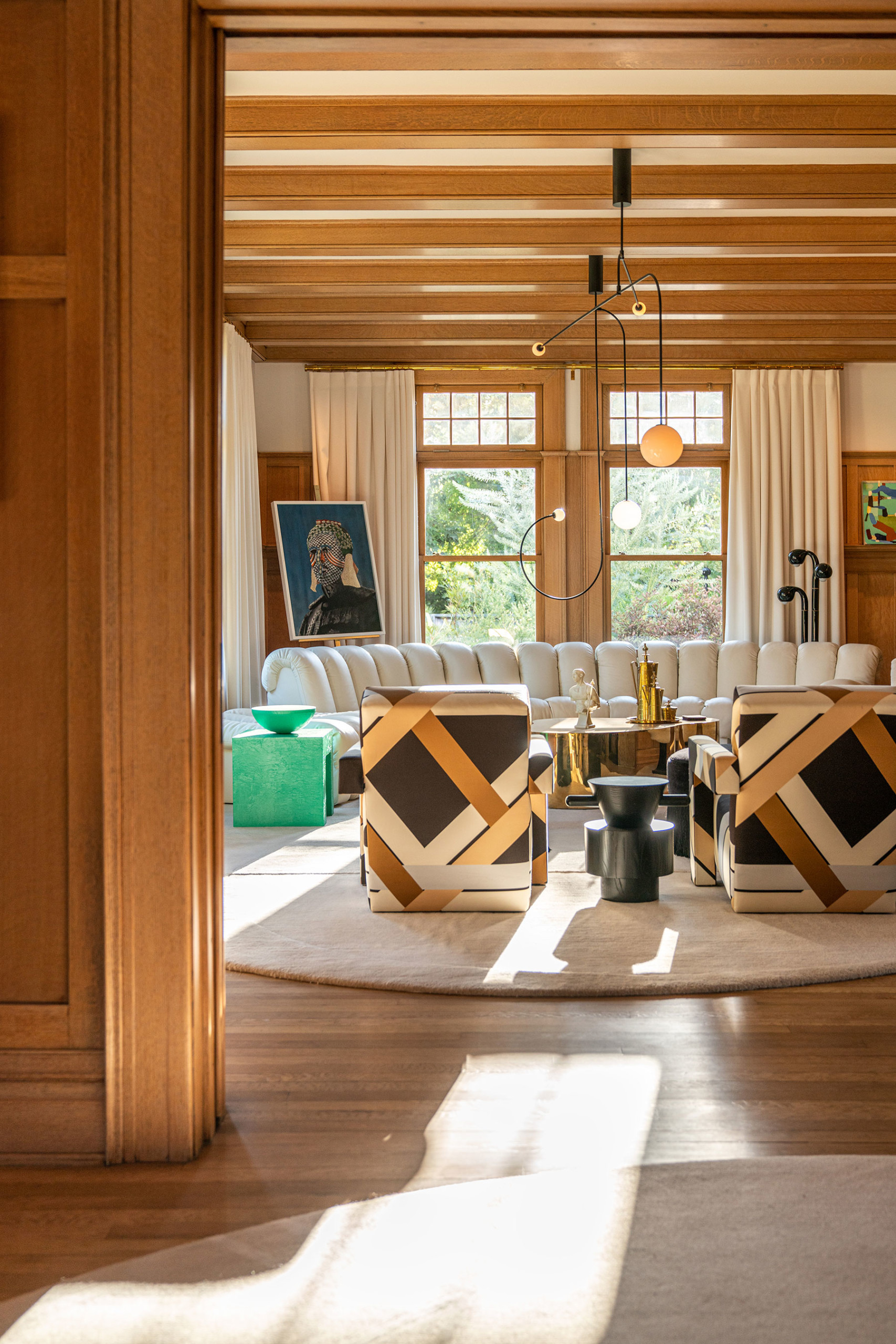 Elizabeth Fazzare: How did you begin to build your own collection?
Chet Callahan: At first, my husband Jacinto Hernandez and I didn't know where to start. Our dear friend and my sometimes collaborator, Ghislaine Vinas introduced us to Paige West of Mixed Greens. Paige nurtured the idea of diving into our family backgrounds, our personal interests, our kids, and really encouraged us to collect pieces that resonate with us not just aesthetically, but equally through narrative. It seems so common sense, yet it was liberating for us and allowed us to follow our instincts. After getting to know us, she introduced us to some artists and galleries that we continue to follow today and we grew from there.
EF: What was the first piece you purchased?
CC: An untitled piece by Salomon Huerta depicting the back of a head. It was a gift for my husband. In his corporate office hangs one of Huerta's landscapes of suburban Los Angeles. We have both always loved it and the way it celebrates the mundane in vibrant color and geometric pattern. My gift was intended to be a playful representation of Huerta's painting's perspective in Jacinto's office (a view of the back of Jacinto's head).
EF: What pieces inspired you to continue?
CC: Some of the first pieces that we discovered were a series of portraits of the artist Rudy Shepherd's own family. His ex-wife's family could be my family, his children could be my children, his family could be their birth family. The blend of skin tones and histories are like a fictitious family album for my family, painted in vibrant colors with generous curves that make the subjects feel like they are interacting with us.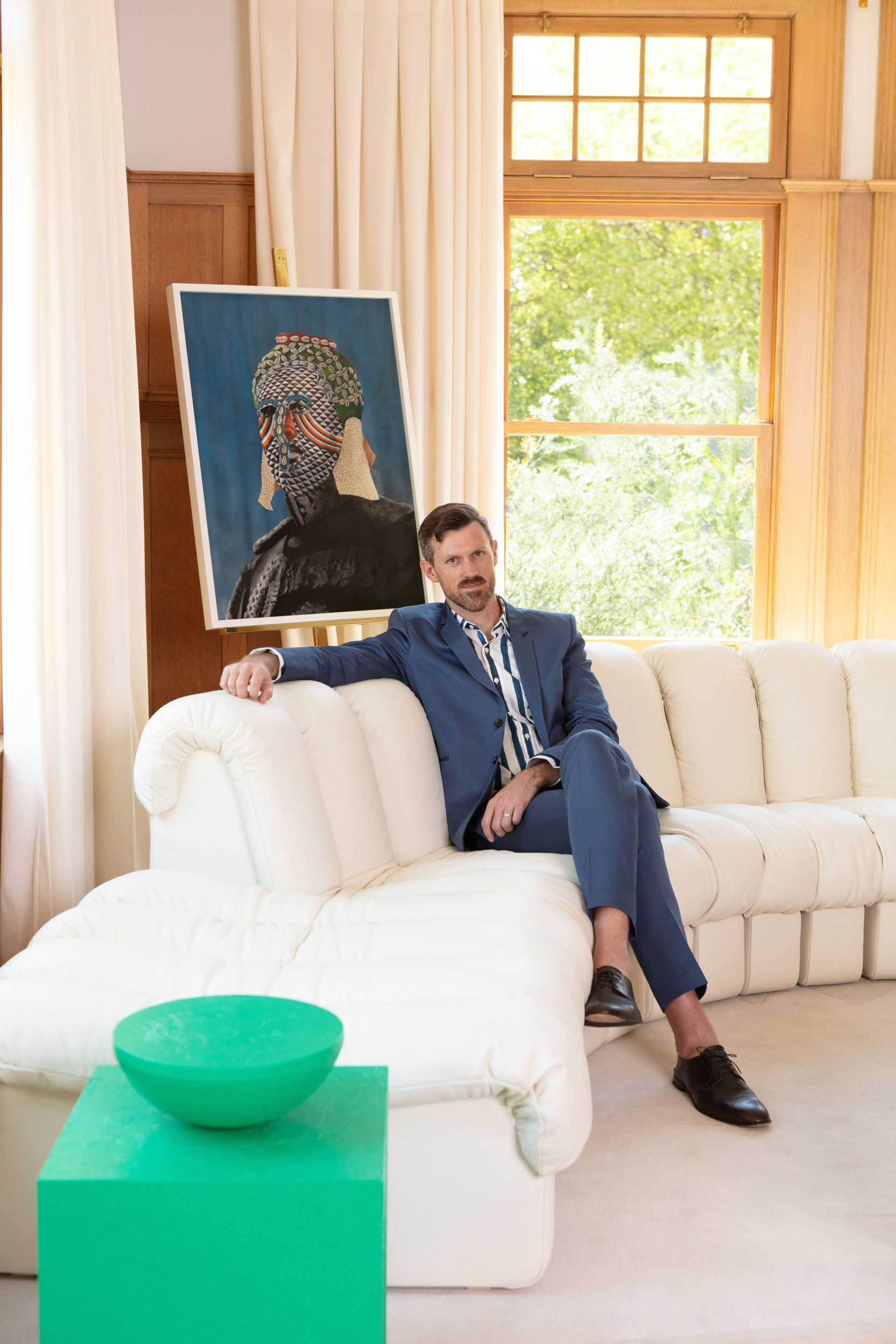 EF: What designers/artists are inspiring you right now?
CC: I am inspired by Mickalene Thomas's show at the Bass in 2020. She used all of the surfaces of the gallery to create an immersive experience to show her work and the work of her contemporaries. I felt transported. Similarly, my architecture studio strives for holistic experiences in our work. The landscape, the architecture, the art, the interiors all need to work together to execute our client's vision. To that end, we are currently collaborating with painters Abel Macias and Adrian Kay Wong to create site-specific murals. We are also collaborating with Ben Medansky and the Haas Brothers to create installations that further one's experience of our designs.
EF: Does the marketplace help your discovery process? Why or why not?
CC: We have two kids, three dogs, two careers and thus limited free time. The idea of seeing all of the shows at all the galleries in our city and traveling to even some of our favorite galleries in other cities sounds exhausting. For us, art fairs are an efficient way to check in with our favorite galleries, see art from artists that we love and be exposed to new works and new artists.
EF: What is the next piece on your radar?
CC: I am deeply moved by the work of Diedrick Brackens. He is able to depict terrible realities in vibrant color that somehow conveys calm and optimism. I appreciate his work on his craft alone, but the rich subject matter is what makes it so appealing.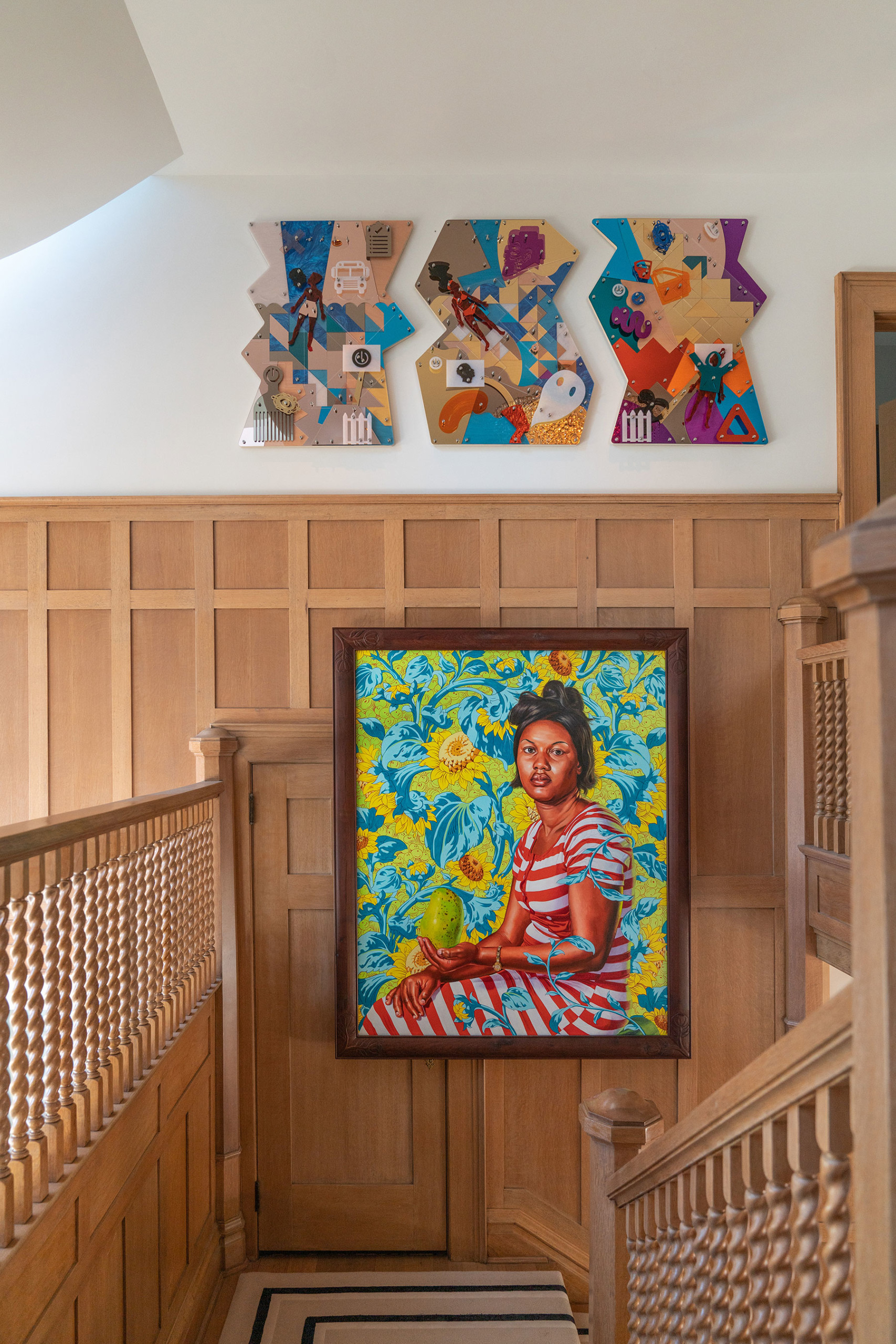 EF: What is the one piece that got away?
CC: Around 2008, we were offered a Barkley Hendricks portrait. At the time, it seemed like a big investment to me, despite my husband's instinct to acquire it, I passed. I believe it was that piece of an African American man in white bell-bottom pants hung in the "Soul of a Nation" show at the Broad in Los Angeles in 2019. For us, his work would broaden our collection to include an important era of painting that is underrepresented.
EF: Do you have a defining theme to your collection?
CC: Representation. At first we collected pieces that reflected Jacinto's and my experiences, he being a second generation immigrant to the United States and a Spanish-speaking, gay man, with a great sense of humor and a love of color. I am from Southern California, gay and have a love of geometry and photography. As we grew our family, it was important that our collection also represent our children and their experience of the world. We wanted our children to see subjects in the art that surrounds them with skin tones similar to their own and who might have a similar experience of the world as they do.
EF: What are your trusted methods for discovering new artists?
CC: Other artists. Most of the new work that really excites me is being produced by friends of artists whose work is already in our collection. I also return to trusted galleries at art fairs to discover their new artists.
Craving more culture? Sign up to receive the Cultured newsletter, a biweekly guide to what's new and what's next in art, architecture, design and more.