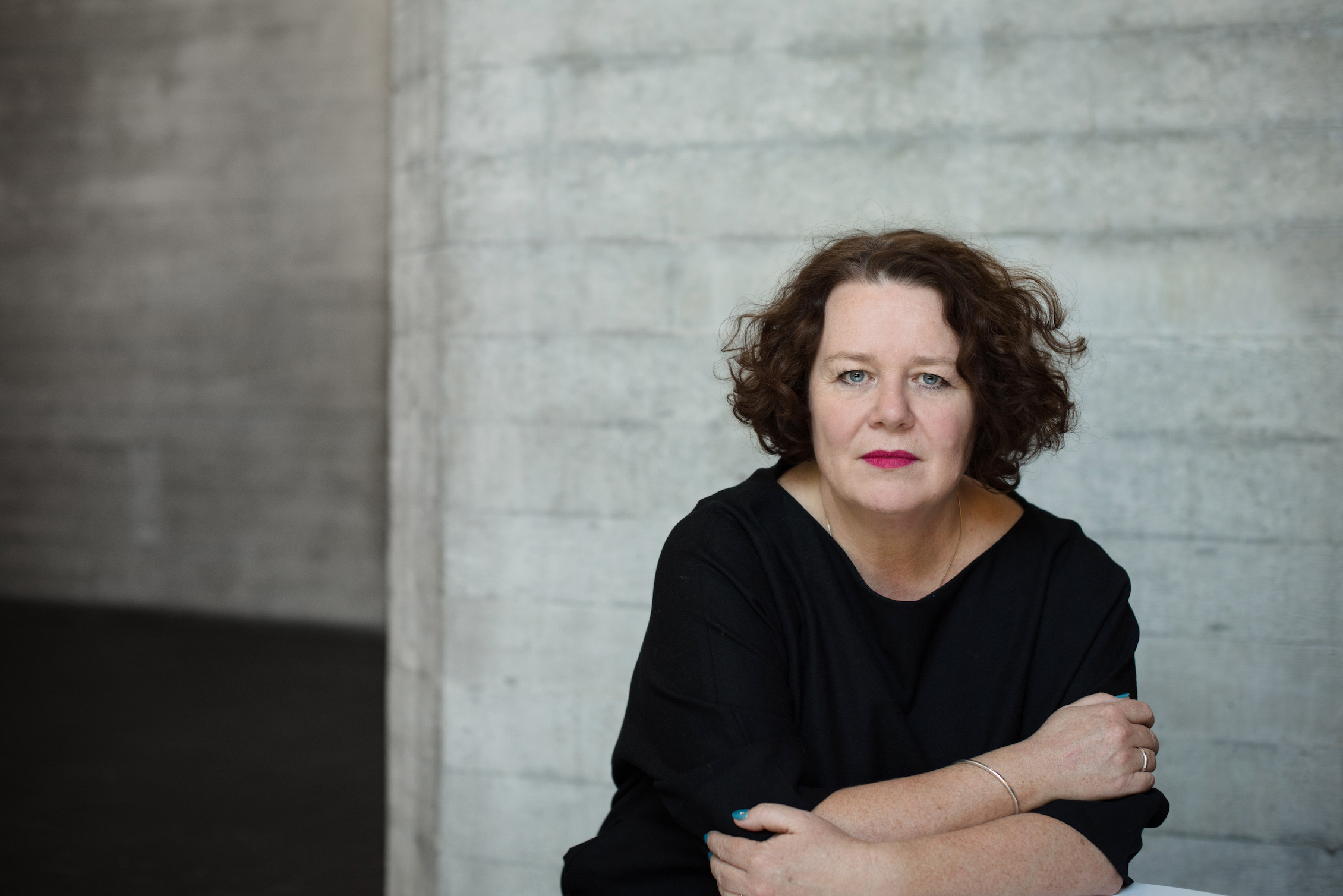 In June 1939, the German writer Bertolt Brecht published his Svendborg Poems in Copenhagen under the title Poems in Exile; in it was his oft-quoted verse: In the dark times/Will there also be singing?/Yes, there will also be singing/About the dark times. Two months earlier, across the Atlantic, the 1939 New York World's Fair opened to great fanfare, with the similar intention of providing hope (albeit utilizing distraction, rather than introspection). World War II was five months away; it was an anxious, troubling time.
Sally Tallant, newly-appointed Executive Director of the Queens Museum and the curator of the Armory Show's Platform segment this year, has drawn from the 1939 World's Fair for Platform's theme: Worlds of Tomorrow. The Armory Show opens on March 7; Platform, a special sector of the Armory that features large-scale installations and work, will address these anxious, troubling times. As Tallant explained in a statement: "Today, we are living in dark times: borders are closing; there is a growing refugee crisis; identity, internationalism, and citizenship are in turmoil…We cannot let these uncertainties paralyze us; we must find a way to gain perspective and develop ways of seeing that allow us to build new hope."
For Platform, she's selected Andreas Angelidakis, Siah Armajani, Tania Candiani, Ryan Gander, Iris Häussler, Xaviera Simmons, Jessica Stockholder, Super Taus, and Pascale Marthine Tayou for their willingness to address, challenge, and re-imagine global narratives and crises. Curious about her understanding of art as a potential entry-point to resilience, we sat down with her to discuss the Platform artists and her own history.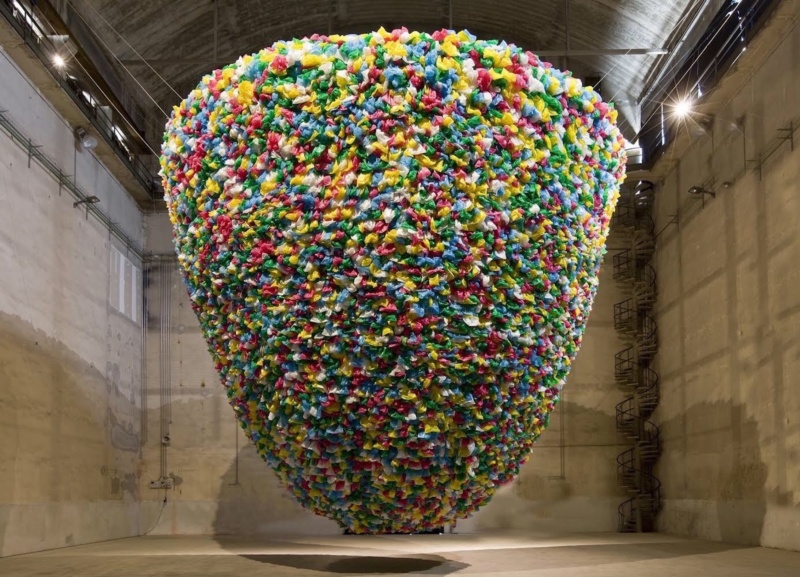 How can art—not simply these large-scale installations, but art as a living thing—offer hope and resilience? How does art tell the stories that history often erases? Art and artists find ways to articulate stories and histories that define both how we understand the past and frame the present. They can and do confront uncomfortable truths and complicated issues. Often it is possible to read and learn something, more than a factual report, when you engage with artwork. Artists make things in the world—they do not simply consume—and in making things or representing things, they can offer hope and a lens through which we can evaluate possible futures. In these times when empathy is lacking, art can connect people and demand understanding.
"Worlds of Tomorrow" is inspired by the 1939 New York World's Fair. The World's Fair provided hope just before WWII; how will "Worlds of Tomorrow" do something similar? What themes and ideas are these works specifically addressing? The artists included this Platform offer hope and respite, and show resilience in the face of our new realities. Xaviera Simmons redeploys images and objects and draws on historical memory and archives to challenge dominant narratives. Both Tania Candiani and Super Taus offer critiques of cultural stereotypes and national identity through performance and objects. Ryan Gander uses humor and comic reinvention to represent a modernist sculpture. Andreas Angelidakis challenges the market through the redistribution of objects and value and a "donation drive."
Siah Armajani offers radical hospitality in the form of seven rooms. Environmental issues of ecology and waste are brought into sharp focus by Pascale Martine Tayou through a spectacular work comprising multi-colored plastic bags. Iris Haussler re-presents a body of work that challenges historical reinvention. Jessica Stockholder's Assists are symbiotic objects that require support and have interdependencies with other objects, demonstrating the need for collaboration and collective action.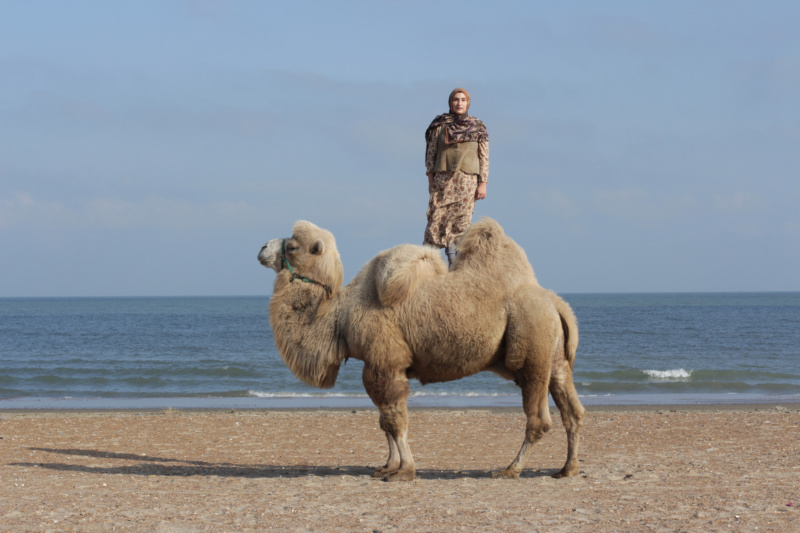 What were your conversations with the selected artists like? What were you looking for? I'm curious about how you followed a through-line in their practices to arrive at Platform's themes. I approached the artists because they were already engaged in thinking and making work about current political issues—they each bring a different perspective, and this is key in terms of creating diverse entry points. When I spoke with them, we often talked about hope and the urgency of finding ways to act in the face of current politics, policies and urgencies.
As each artist conceived of their work, what were the ongoing conversations or challenges that came up? It is always exciting to be involved in the development of an idea and to have the opportunity to work together with artists to realize projects. This was a group effort—as it always is—and I worked with the artists, their gallerists and a brilliant team of curators and producers at The Armory Show to make this possible.
I'm curious about your own history, how you became drawn to the arts. What, in your personal life, led you to this work?I was lucky to have the experience of having an artist-in-residence in my school when I was 11—David Nash. I also had amazing teachers and as I began to understand how powerful making images is, I realized that I wanted to be involved in making art accessible to everyone. When I began working in this field there was a lack of diversity in the work I was seeing presented in galleries and museums, and an underrepresentation of women and LGBTQ artists.
I realized that as a curator I could influence this, and that together with artists and colleagues we can create inclusive and relevant spaces and institutions. I believe that education is the most important aspect of all of our work, and it is all of our responsibilities to make it possible for people to engage with and create art wherever they live in the world. We need to have a very creative society to get out of the mess we are currently in.