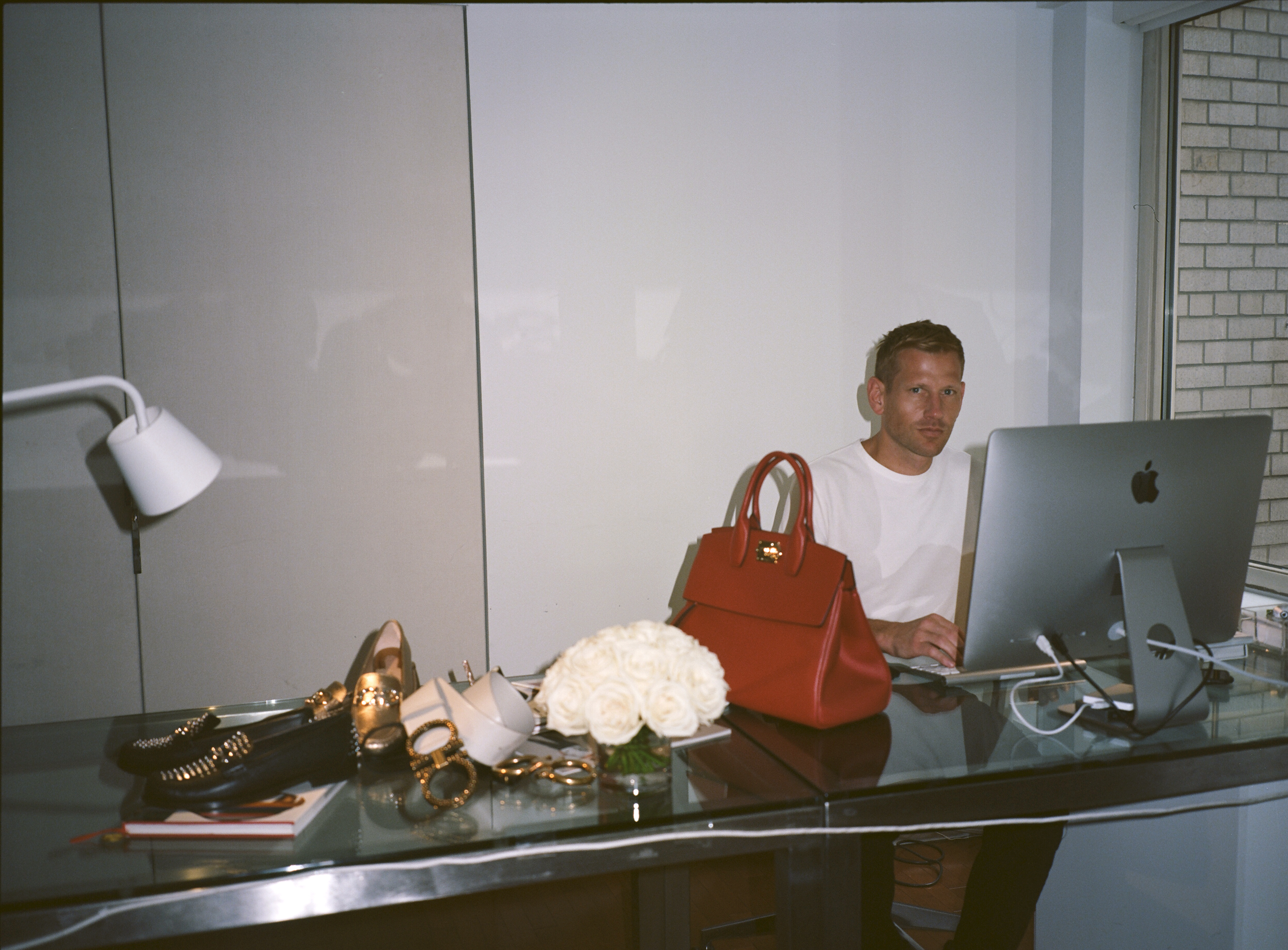 Some of the most memorable moments within the history of visual culture have emerged in the space where fashion meets art, from designers collaborating with contemporary artists to painters and sculptors utilizing refined fabrics and patterns to plumb emotional depths. For Paul Andrew, the 39-year-old recently-hired creative director of women's collections at Salvatore Ferragamo, art is more than aesthetic inspiration— especially since he acquired his first Richard Serra painting. "The work is super graphic with a gorgeous saturated use of black and an amazing texture that is spoken through the paint," Andrew says. "This work began a narrative that continued after seeing an exhibition in Paris of the work of Pierre Soulages," recalls the designer, who is arguably among the industry's busiest, managing his own namesake brand of shoes and accessories in addition to holding his critical role at Ferragamo, following various positions at Alexander McQueen, Donna Karan and Narciso Rodriguez.
The British-born tastemaker's weekly schedule includes sojourns in Florence, where the Ferragamo headquarters is located and New York, the city he has called home since 2000. "We live in a global society with local nuances but with a dynamically connected appreciation for the arts," he explains about different art communities in Europe and the United States. "I'm fortunate to see the same exhibitions on tour from city to city. What makes the experience unique each time is the environment, the curator's hand translating the show to a different space and the ways the audiences react to how the art changes with its surrounding."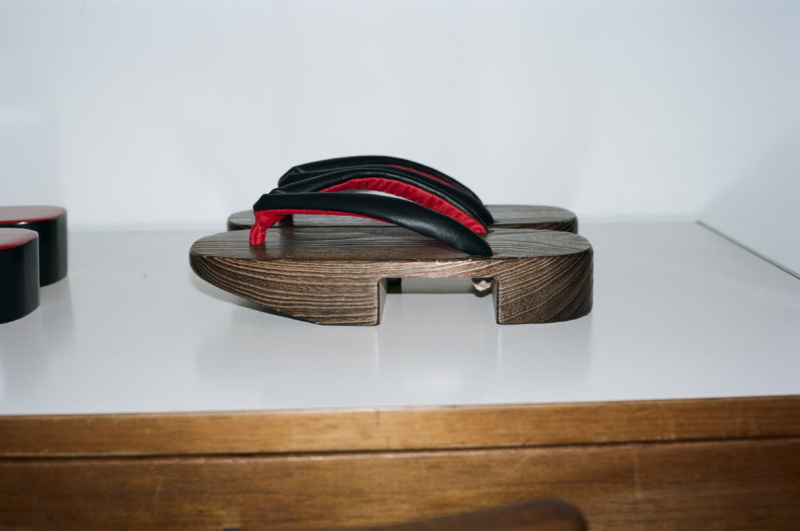 Traces of Andrew's bicontinental life are evident in his art and design collection, which balances American and European heavy-hitter Abstract Expressionists Robert Motherwell, Josef Albers and Soulages with contemporary painters willing to take technical experiments with buoyant colors. Such artists include Federico de Francesco, an Italian-born, New York-based painter of tumultuous brushstrokes and Argentinian Conie Vallese, whose work in sculpture and painting blurs notions of representation and perspective. "I'm certainly not rooted to one area for too long, which makes exposure to the art world all the more adventurous and opens the channels from which I acquire art: auctions at Sotheby's and Christie's, boutique galleries and often directly from the artists themselves," he explains of his collecting habits. Asked about the correlation between sculpting and shoe design, Andrew says: "For me, shoe design has always been a form of sculpting. The initial process of creating a shoe requires a skilled hand to mold the heel and the last, a step which I'm still very involved in to this day."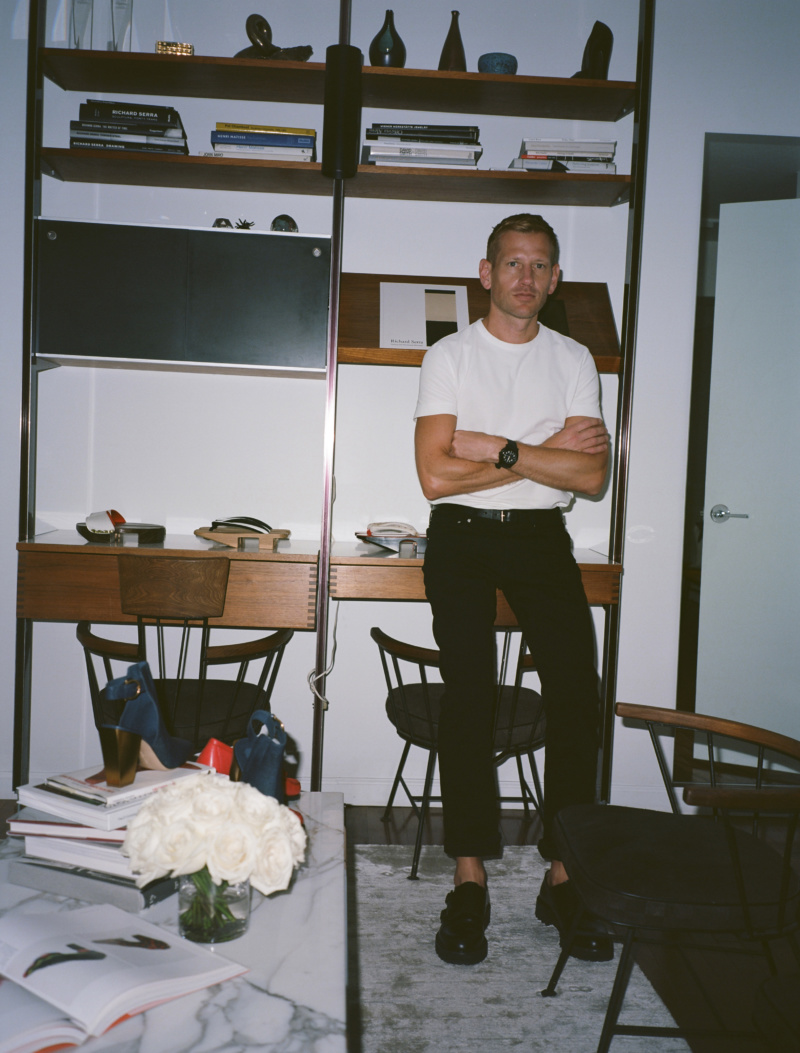 The son of an artisanal upholsterer father who worked for the Queen at Windsor Castle, Andrew grew up immersed in boundary-pushing creativity and commitment to technical precision. Living in Berkshire, not far from London, his family reserved weekends for visits to the National Portrait Gallery, Tate Britain and the Victoria & Albert Museum, which, he asserts, provided him a groundwork for his aesthetic vision. These visits and the context his family provided for him helped cultivate Andrew's appreciation for the arts now reflected in his sharp approach to shoe design.
The parallels between Andrew's hard-edged and opulent stilettos and the determined and sumptuous lines in his art and design collection are are unmissable. Recalling Ferragamo's visionary work with Futurist painter Lucio Venna in 1930s, Andrew suggests a possibility for crossing paths with artists in forthcoming seasons: "I'm really keen to continue this honored tradition, exploring potential artistic collaborators for future collections." Is he interested in wearing a curatorial hat or publicly exhibiting his collection outside his city apartment, rural Connecticut home and the Upper East Side office? "My collection is personal to me," he says. "I prefer to call it passion, a passion that speaks not only though the art I acquire but also the creative messages I develop in designing a collection."
Craving more culture? Sign up to receive the Cultured newsletter, a biweekly guide to what's new and what's next in art, architecture, design and more.