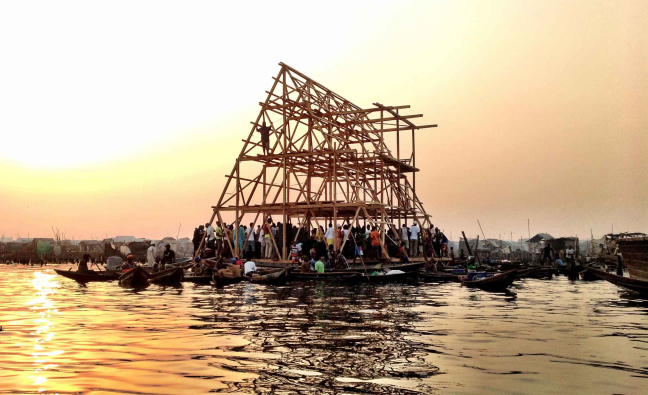 Rem Koolhaas' greatest accomplishment may not be iconic buildings like the Leeum, Samsung Museum of Art or the Prada Transformer in Seoul, but rather the protégés who are leaving their own imprint on contemporary design. Two of the most recent and noteworthy additions to the Dutch architect's alumni network are Kunlé Adeyemi and Andrew Heid, respective founders of Amsterdam-based NLÉ and New York's NO ARCHITECTURE. Today the emerging talents are expanding their mentor's journalistic method and passion for urban interaction: Adeyemi's work in Africa, which centers largely on Lagos in his native Nigeria, is rethinking growth patterns in the developing world, while Heid's inquiries into social behavior inform designs ranging from single-family residences to cities. As Adeyemi unveils his Serpentine Gallery Summer House in London's Kensington Gardens alongside Bjarke Ingels' Serpentine Pavilion, we asked Heid to reunite with his former colleague. Here, they consider how creativity and social mission take shape in a young, independent practice.
Andrew Heid: What is the current architectural climate in Lagos? How does straddling between social responsibility and design pedigree play out in that context?
Kunlé Adeyemi: Design doesn't have to be reserved for the wealthy. Conversely, a project with a lot of resources should not be reckless.
AH: And that is the DNA of your office now.
KA: We have not yet perfected it, so you have to retain a core value across different opportunities.
AH: What is the conceptual thread linking those two types of projects, in your view?
KA: If you ask me to build a private residence, I will treat it as building a public space. You have to think of how architecture interacts with people and how people interact with architecture.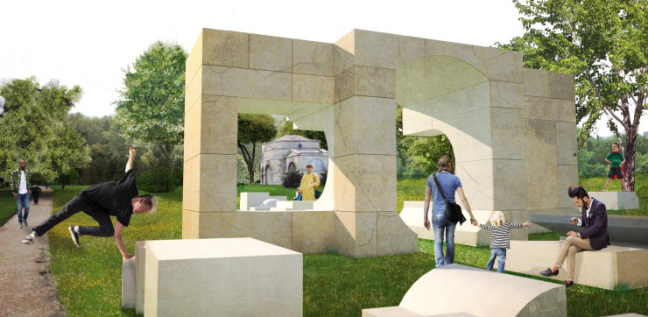 A rendering of Kunlé's design for the Serpentine Summer House
AH: So your core principal is people, because everything comes down to that?
KA: Yes, human relationships at an urban scale. Architecture was predominantly a client-driven profession, but now it has to be more responsible to society.
AH: That human interaction is fundamental for you. How do you differentiate yourself conceptually from, say, Rem or Kazuyo Sejima, who would argue that they are also very interested in interaction, albeit with different formal takes?
KA: We don't start a project from design. The inspiration has to come from research on what people are doing. I am increasingly interested in looking at a program literally from the people's point of view, in terms of creating and interacting with architecture, before it turns into a formal investigation.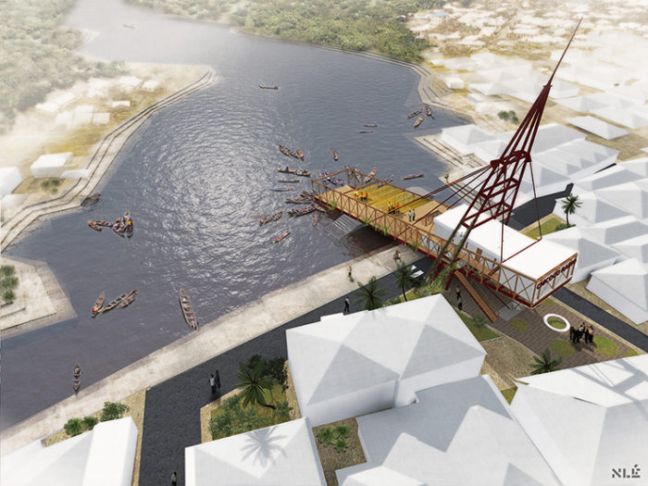 AH: I am sure this led to the framework of your studio.
KA: I am constantly analyzing the context of a project through seven registrars. I call them DESIMER: demographics, economics, social politics, infrastructure, morphology, environment and resources. In a developer project, economics is the key driver. And sometimes a project is more about demographics, or resources. But if you take a project and analyze it from all those registrars, you see what you are dealing with.
AH: It really sounds like an urban design tool kit—like the triple bottom line of equity, economics and ecology. Rem would look at all of these things, too, but he wouldn't approach it from a clear standpoint of equity.
KA: Architecture always inserts into an urban context, no matter how small it is; architecture for me is urbanism. And urbanism operates at a scale of buildings. You can't really separate the two.
AH: What was it like working with Rem?
KA: I always worked on a project that was being executed, which has to do with my background. I previously worked in Nigeria actually building stuff, and for me the relationship between thinking about something, speaking about it and making it happen should always be seamless. I probably came in with that kind of drive, which was identified as a project-management energy. So I started as an intern, and in a year I was a project leader on the Samsung Museum of Art in South Korea.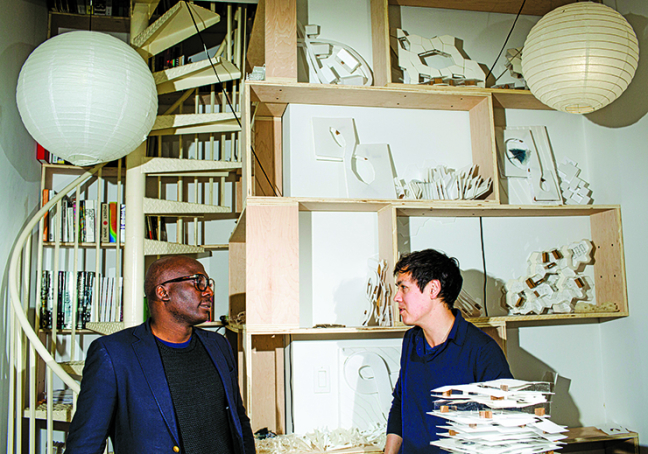 Architect Kunle Adeyemi poses for a portrait in the studio of his friend, and fellow architect, Andrew Heid on May 6, 2016, in New York City. (Photo by Landon Nordeman)
AH: How did those fertile moments within OMA influence your current office? Because in your projects, there is a methodology at work, but there is not a consistent trope like there was at OMA—Rem is interested in the generic.
KA: Even before I left OMA I started thinking about what was important to me, because part of why I left was to take on a new challenge. I had this exposure that enabled me to see divergence and clarity in the developing world, and the gap between them was a place of opportunity.
AH: Do you identify as African or Nigerian?
KA: Nigerian, and that suddenly shows up a lot in my work and in my studies. And this also goes back to what I did at OMA, because I was in a position of luxury, working for big clients like Prada and dealing with a certain scale of complexity and resources. That environment is so distant now. My work addresses very basic fundamental issues of living, yet at the same time it aspires toward values that are of the privileged world. Who deserves architecture in this social context?
AH: One thing that separates architecture and other disciplines is technique.
KA: Having the power of reference is an incredible talent. You're really good at it, and Rem is, as well. I don't work from memory like that, and I'm not interested in what architecture looked like 500 years ago. But when I understand context through DESIMER—natural resources, population growths, the history of early civilizations—then I am fully aware of current conditions, and my work will contain traces of my predecessors.
AH: Given everything you said, how do you overcome a problem? Take the Makoko School, which has a very interesting morphology.
KA: I was trying to find a solution for affordable housing in Lagos. I found out that people have developed a typology that uses very few resources—this is not architecture by architects, but buildings by everyday people. I was going to start building exactly like this, until July 10, 2011, when a major storm flooded all of Lagos. Then I realized, because climate change is affecting many African cities, you can't put a stationary building in the path of the tide. The problem completely turned around at that point, and it was no longer good enough to replicate precedent. From the onset of the Makoko project, legitimizing the local community was most important, and whatever I did had to have the capacity to attract. Architecture should be more than flamboyant; it should influence the environment and influence policy. Making that kind of architecture is a very subtle but important skill. But by understanding social, environmental and economic contexts, you can catalyze this change. So the moment I realized climate change was the problem and that this structure could demonstrate a solution for this global problem, I knew I was on to something. We have to be conscious of the issues of our time.