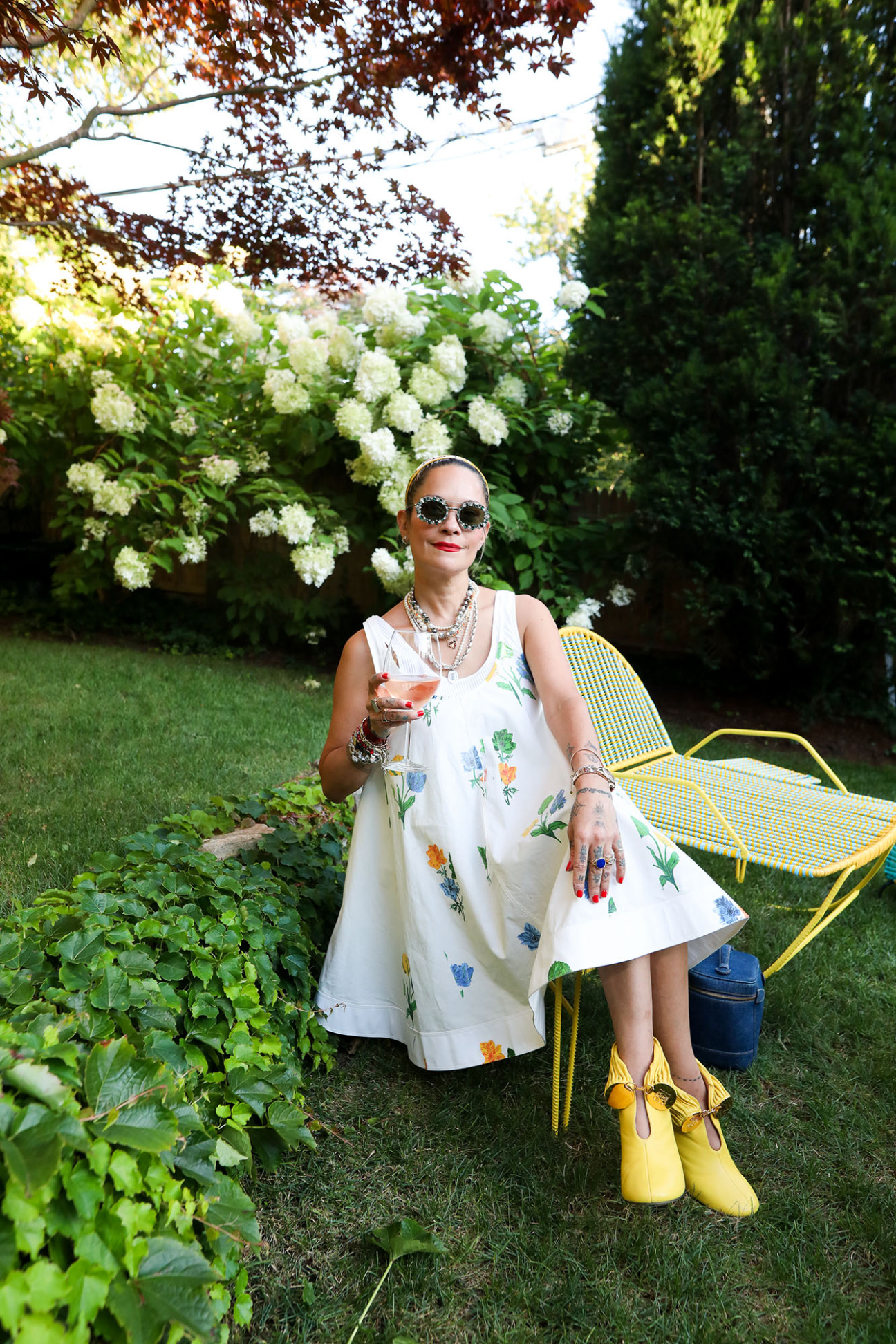 Last Saturday, Marni and CULTURED rung in summer's last hurrah at Sag Harbor's Sage & Madison. Built in 1797, the historic digs are now home to a hotel and barn boutique steps away from the Sag Harbor Bay. The event celebrated the launch of Marni's pop-up, which opened last week and runs through Sep. 4, as well CULTURED's second summer Hamptons Issue.
Marni's Summer Pop-Up, its second in the Hamptons, offers a curated assortment of the brand's ready-to-wear, accessories, jewelry, and shoes from Fall/Winter 2023 Vol. 1 and the Marni x No Vacancy Inn collection. In addition, the shop showcases Marni Market furniture, home accessories and bags, including the exclusive Mini Fringe Tropicalia Handbag, available only on-site.
Each line highlights the house's colorful style and ongoing interest in deepening connections to a diverse range of communities. Marni's collaboration with No Vacancy Inn is part of the Marni Jam outreach program, in which creatives are offered the opportunity to broaden their horizons in association with the Marni label. Marni Market works with Colombian artisans to create bags and homegoods, and the Fall/Winter 2023 Vol 1. collection provides a mashup of retro and contemporary references.
Guests enjoyed themselves while lounging on exclusive Marni Market outdoor furniture with a specialty Tepozan cocktail in-hand. Hamptons locals and city travelers alike—including Bianca Jebbia, Whitney Robinson, Marc Karimzadeh, Sharareh Siadat, Ally Lewis, Elijah Daunte, Sophia Cohen, Lee Mindel, Jeff Lincoln, Tripoli Patterson, Nazy Nazhand, Yung Jake, and Russell Barone—came out for an intimate night of cocktails and shopping.