"I hope to be able to really be the catalyst for artists to realize their vision," says art advisor and curator Nazy Nazhand, who extends beyond her job titles to support the critical growth of creatives. Her multifaceted role in the art world stems from her unique ability to bring people together, a skill which supports her deepest passions: bringing the visual arts into other disciplines and generating dialogues that highlight artists from emerging regions. From New York to the Middle East, Nazhand has carved a niche in the industry that is helping to expand and evolve it, for the better of artists themselves.
Nazhand began her art-related career in 2008 at Artnet, learning about the art market and the ecosystem of galleries. There, she dedicated herself to creating more opportunities for artists with diverse backgrounds and perspectives, launching a series of programming highlighting artists from emerging regions. Her Iranian heritage inspired her to travel to various Middle Eastern and Central American regions for research. On trips to Abu Dhabi, Dhahran, Istanbul, Israel, Jeddah, San Salvador and Sharjah, Nazhand gained firsthand knowledge of the power of cultural diplomacy, social politics in art, patronage and what it means to support artists on the ground. Soon, she began inviting other curators—including Isolde Brielmaier, Flavin Judd, Jose Carlos Diaz, Claire Breukel and Clare Davies—to join her, creating an exchange of knowledge and planting the seeds for new perspectives. Back in New York, she worked with the State Department's Art In Embassies program to continue this mission.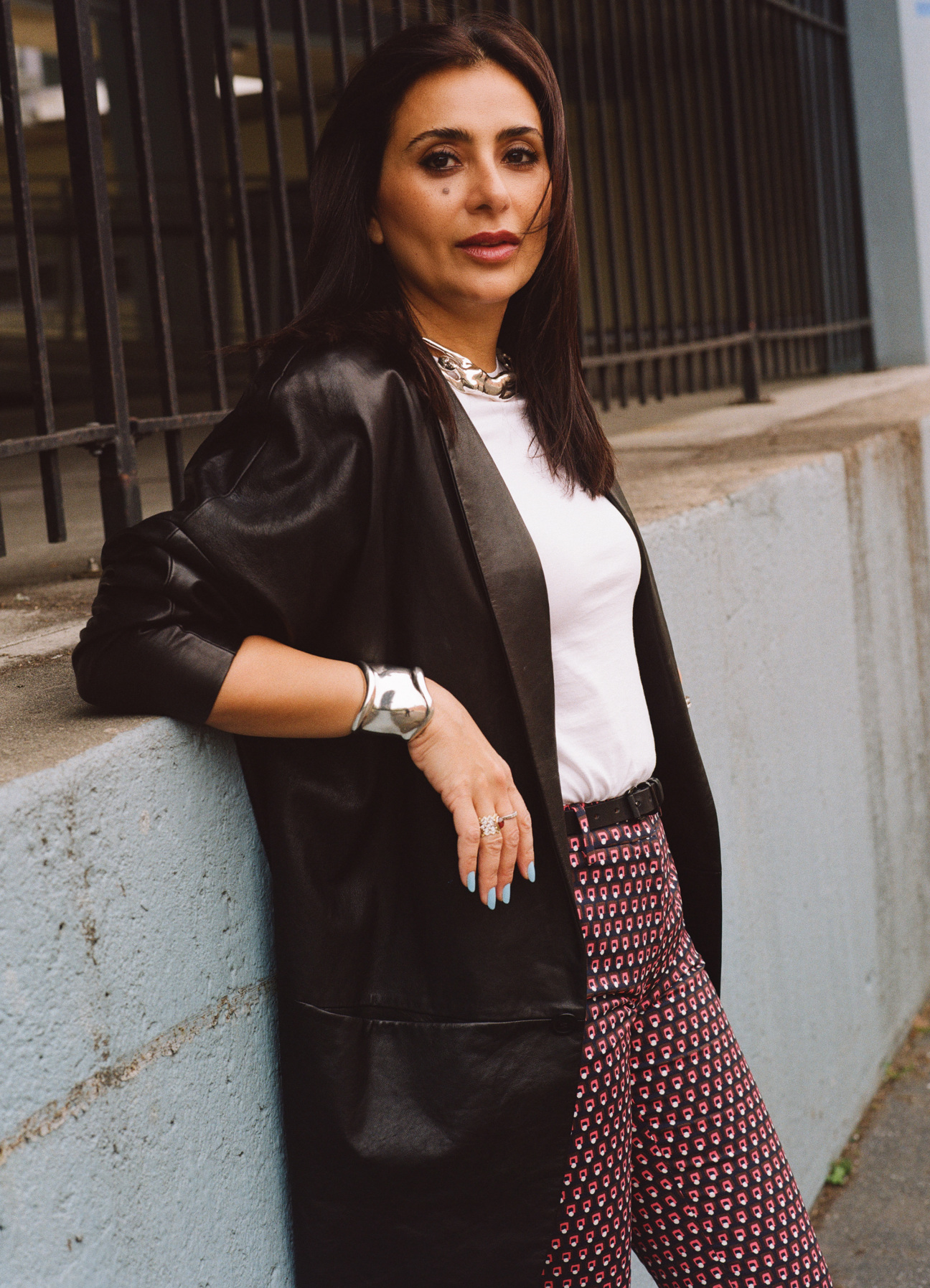 As her career progressed, Nazhand sought to create an art consultancy that incorporates traditional advisory, the representation of new talent and hands-on work with artists. Though Nazhand admits that "someone who wanted exclusively blue-chip, I can assure you, they don't call me," she takes pride in recommending pieces to her clients that "[are] based on their needs and their visions… because it doesn't matter what I might like, it's what the client wants." Mark Gillespie, CEO of talent management and entertainment partnership company threesixzero, began working with Nazhand when he had already been collecting art for many years and was preparing to bring a collection of Andy Warhol Soup Cans to market. "[Nazhand's] passion was strikingly infectious, so I ended up entrusting her to help find the best possible scenarios for the pieces to be seen and auctioned," he says. "Ever since, Nazy has been a significant support. She is my go-to." Gillespie relies on Nazhand to advise him on the best routes to sale, to assist in building networks with the wider art community and to help source pieces that are hard to come by. "The longer we have worked together the more I have grown to appreciate her detailed eye and thoughtful, discerning approach; an attitude that has influenced my own approach to art," he continues.
When she works directly with artists, Nazhand assumes a role similar to an agent. Her specialty lies in supporting artists that combine visual arts with other creative endeavors in their own work and are open to collaborating with peers who do the same. Recently, Nazhand helped shepherd Detroit-based sound pioneer Carl Craig onto Dia Beacon's radar. With his distinctive understanding of noise and spatial relations, his show last year electrified the Upstate New York art institute's basement with a thumping base. Now, the body-shivering commission is a permanent part of its collection. Craig explains that Nazhand served as an essential resource to him in realizing his vision for the exhibition because she could "give me an understanding if my creative ideas would actually be possible or impossible," and that "she was the perfect liaison to translate my musician-minded language into language that the art world would appreciate." In collaboration with Shirin Neshat during the pandemic, Nazhand stepped in to help the artist to bring her feature film, Land of Dreams, to completion.
In the future, Nazhand hopes to continue supporting the creation of similar documentaries that showcase lesser-known topics. It is in line with her personal mission to support work that so often is underrepresented in traditional art venues and forums. "This is just the beginning. The idea is that I will bring more and more ambitious projects like this to life where the visual arts and other disciplines come together," she explains. "This is the way I want to grow. And my goal is to continue to grow."