Last night, Art Production Fund hosted its 11th gala at The Grill and The Pool in Manhattan's iconic Seagram Building. This year's gala honored artist Sanford Biggers and was made possible thanks to Saks, the presenting partner for the evening. Cultured editor-in-chief, Sarah Harrelson, was invited to sit at Gucci's table where she basked in Biggers's performance by his concept band, Moon Medicin, and dove into a delicious a menu curated by Gagosian director and APF author and board member Sarah Hoover and topped off with Ruinart champagne.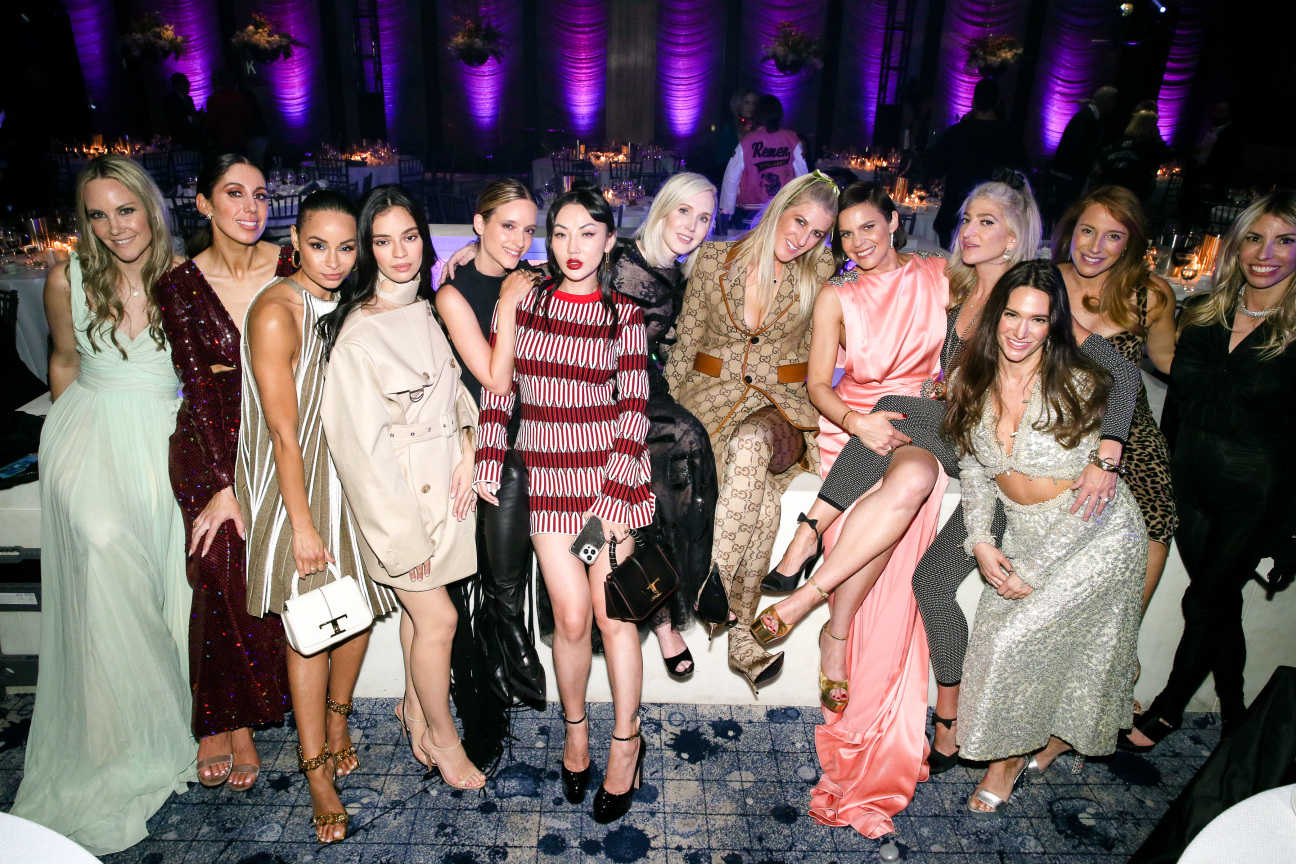 This year's theme felt like the most glamorous high school reunion since APF's last gala in 2020 and the room was star-studded with the coolest kids in class. Notable guests included: Mickalene Thomas, Derrick Adams, Rashid Johnson, Hannah Bronfman, Marcus Samuelsson, Peter Marino and Wes Gordon. Guests were greeted by the APF cheerleading squad and lychee martinis, served via a massive Saks-engraved ice luge.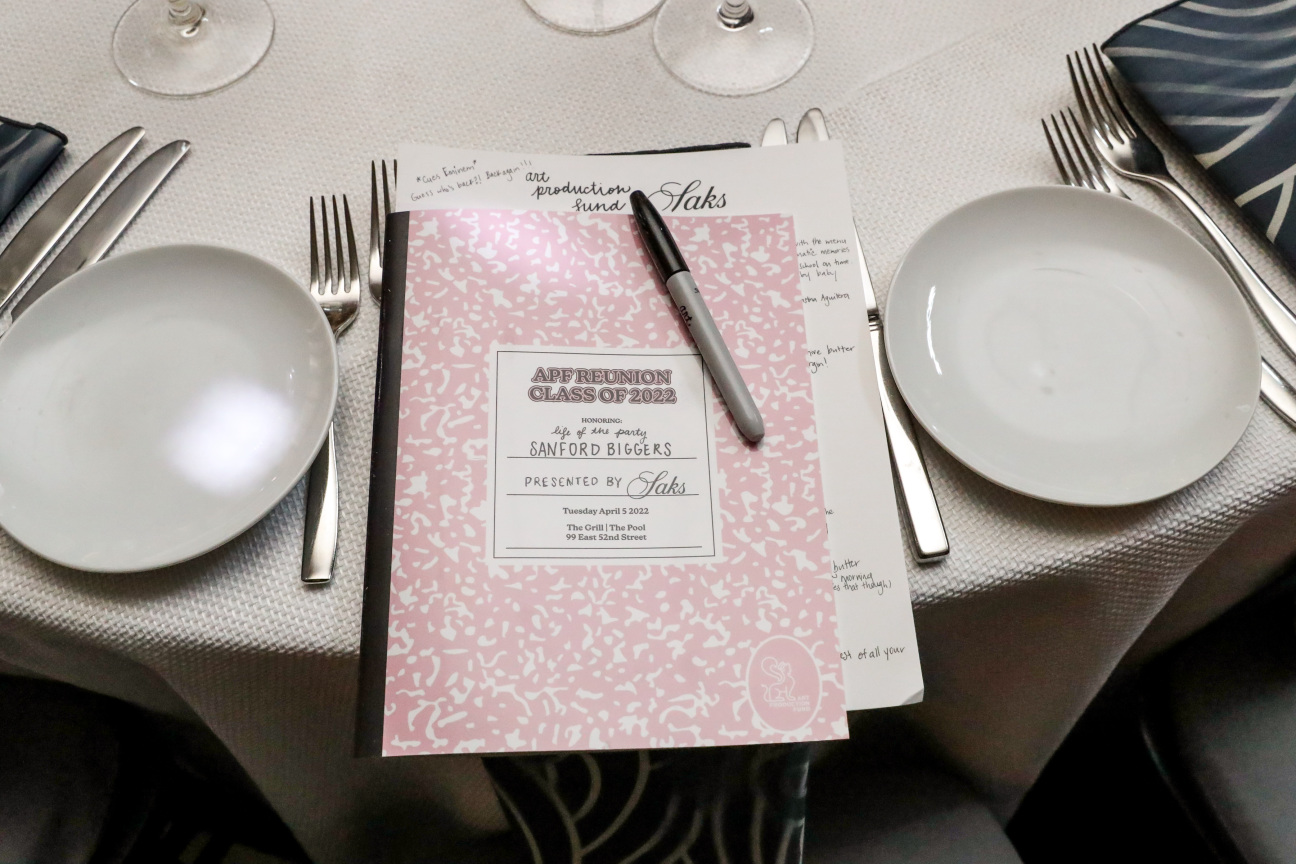 The night featured a live auction with pieces by Adams, Lakela Brown, Jeff Koons and Hiba Schahbaz up for bid. Once guests sat down, they feasted on parker house rolls with chive and ponzu butter, salmon terriyaki and dessert: APF custom Oishii strawberries and cream, and espresso martinis.
Art Production Fund executive director Casey Fremont and director of operations Kathleen Lynch took to the podium to honor Biggers and thank everyone who made the night a success. Reflecting on a special moment from the night, Fremont says, "when Sanford asked everyone to stand for the national anthem and the Moon Medicin performers sang along to 'Lift Every Voice and Sing,' the energy was incredible!"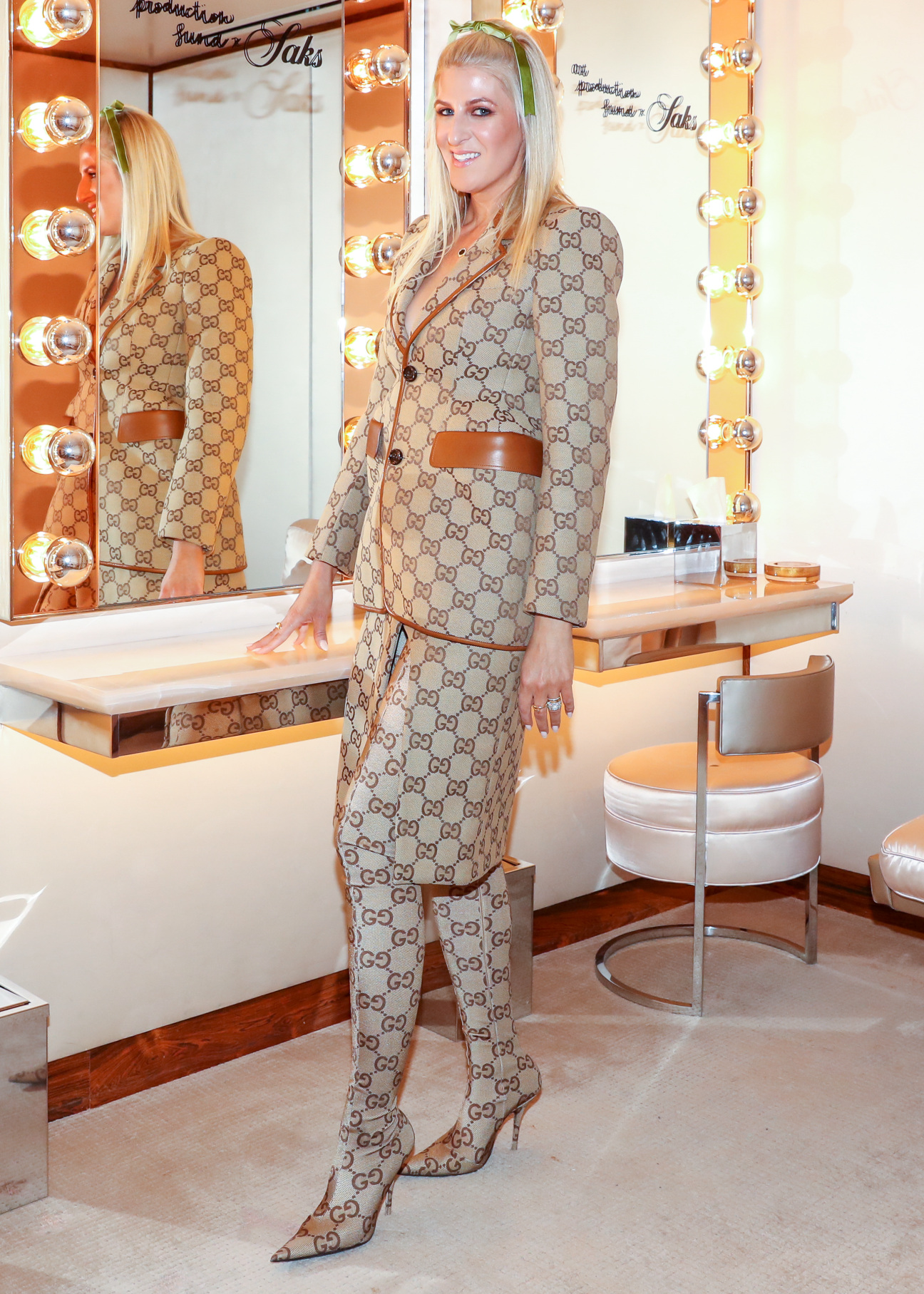 So much work and attention to detail was put into the artful event. Fremont notes that when guests realized that their place cards were embroidered on individual Art Production Fund letterman jackets, "they knew it wasn't going to be your average gala." Guests went home with this custom garb, perfectly on par with this year's homecoming theme. Proceeds from the night support Art Production Fund's public commissions that make artists' visions come to life and are accessible to all.