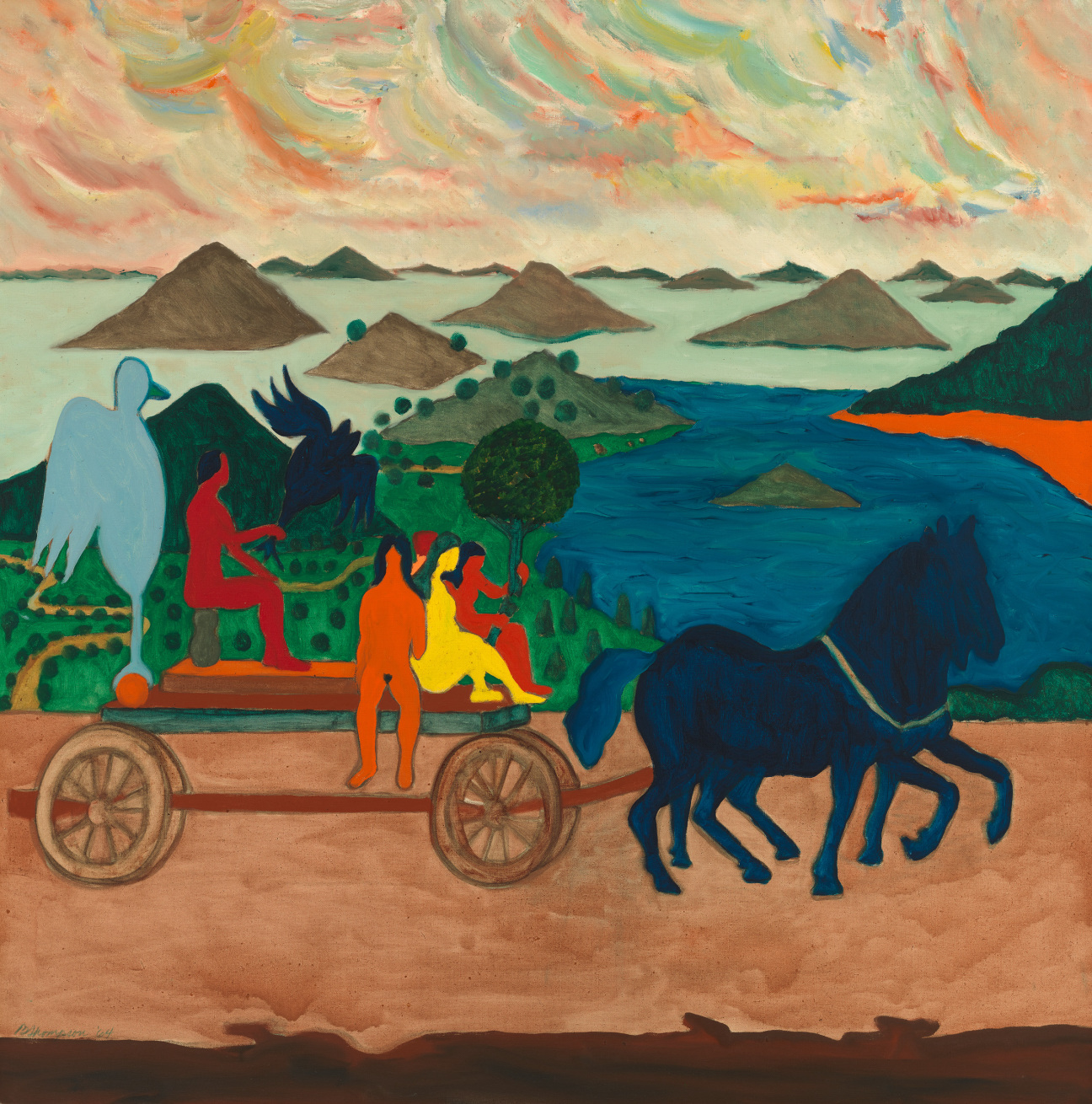 Welcome to This Week in Culture, a weekly agenda of show openings and events in major cities across the globe. From galleries to institutions and one-of-a-kind happenings, our ongoing survey highlights the best of contemporary culture, for those willing to make the journey.
"So let us all be citizens" by Bob Thompson
52 Walker New York
Influenced by jazz, Bob Thompson infused his figuration with rich color and elegant lines at a time when abstraction dominated the art discourse. Although he died in 1966, at the tender age of 28, Thompson had a vast influence on many who came after him. The title of the show comes from a speech, "Building Through Citizenship," that he gave at church as a teenager. A companion exhibition exploring the artist's impact on his contemporaries and those working today will be on view contemporaneously at David Zwirner London. "So let us all be citizens" will be on view from April 21 through July 8, 2023 at 52 Walker in New York.
"Hilma af Klint & Piet Mondrian: Forms of Life"
Tate Modern London
Although the two never crossed paths, Swedish painter Hilma af Klint and Dutch painter Piet Mondrian both created pioneering abstract art inspired by nature. Mondrian, who started out as a landscape painter before embracing abstraction, is represented through paintings of flowers he created throughout his career. af Klint, who also worked as a medium and mystic, created larger-scale, enigmatic paintings that express her spirituality. The exhibition explores the artists' shared passion for scientific discovery and philosophy. "Hilma af Klint & Piet Mondrian: Forms of Life'' will be on view from April 20 through September 3, 2023 at the Tate Modern in London.
"Shani Rhys James"
Connaught Brown London
In honor of her 70th birthday, Shani Rhys James has selected seven paintings from across her accomplished oeuvre. The show traces the progression of the prominent Welsh contemporary artist, who explores themes of domesticity, motherhood, and artistry in her work. One of the highlights is Red Beret, a 1991 depiction of a female painter with a blank stare, standing in a white paint-splattered room with a red beret. "Shani Rhys James" will be on view from April 19 through May 19, 2023 at Connaught Brown in London.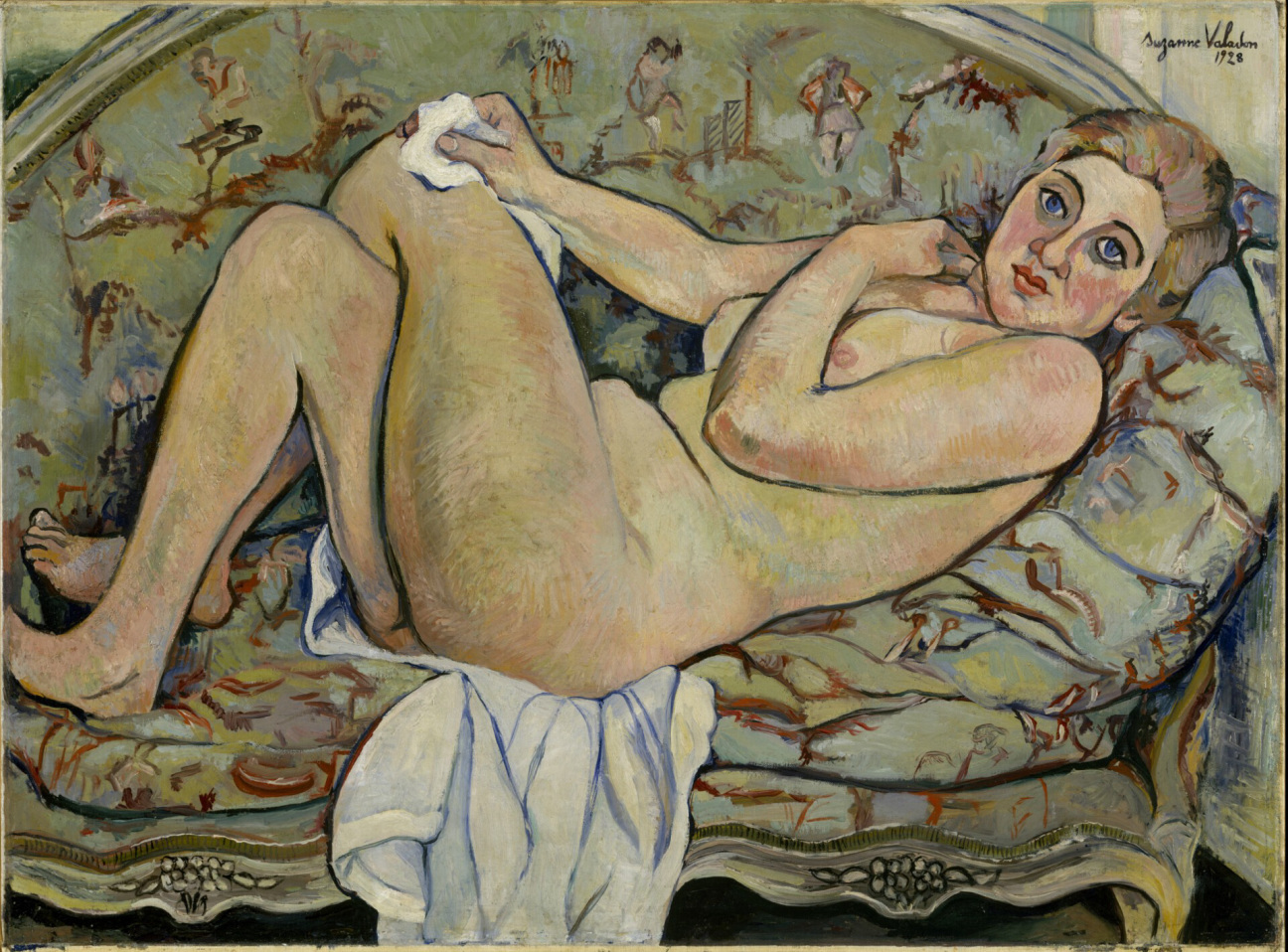 "Suzanne Valadon: A World of Her Own"
Centre Pompidou-Metz
This exhibition of more than 200 works by Suzanne Valadon reveals just what a transgressive and radical artist she was in turn-of-the-century France. The first female painter admitted to the Société Nationale des Beaux-Arts, she painted unusually relaxed, realistic female nudes as well as landscapes, still lifes, and portraits. Her first major exhibition in France in 60 years presents a selection of works from Edgar Degas's personal collection as well as never-before-seen archival documents. "Suzanne Valadon: A World of Her Own" will be on view from April 15 through September 11, 2023 at the Centre Pompidou-Metz.
"The Roof Garden Commission" by Lauren Halsey
The Metropolitan Museum of Art New York
Lauren Halsey's site-specific installation for the Metropolitan Museum of Art's Iris and B. Gerald Cantor Roof Garden is a contemporary twist on an Egyptian temple. Drawing from the culture of South Central Los Angeles, where the artist grew up, the creation fuses ancient Egyptian symbols, utopian visions from the 1960s, and contemporary graffiti. "The Roof Garden Commission" will be on view from April 18 through October 22, 2023 at the Metropolitan Museum of Art's Roof Garden in New York.
"Dissident Practices: How Brazilian Women Artists Respond to Social Change"
Anya and Andrew Shiva Gallery New York
This exploration of socially engaged work by 11 Brazilian female artists coincides with the publication of Dissident Practices: Brazilian Women Artists, 1960s–2020s by art historian Claudia Calirman. The show pairs such established artists as Anna Maria Maioliono and Anna Bella Geiger with emerging talents like Renata Felinto and Aleta Valente and presents their explorations of beauty standards, racial discrimination, and the complex social landscape of Rio de Janeiro. The exhibition will be on view from April 19 through June 16, 2023 at Anya and Andrew Shiva Gallery at the John Jay College of Criminal Justice in New York.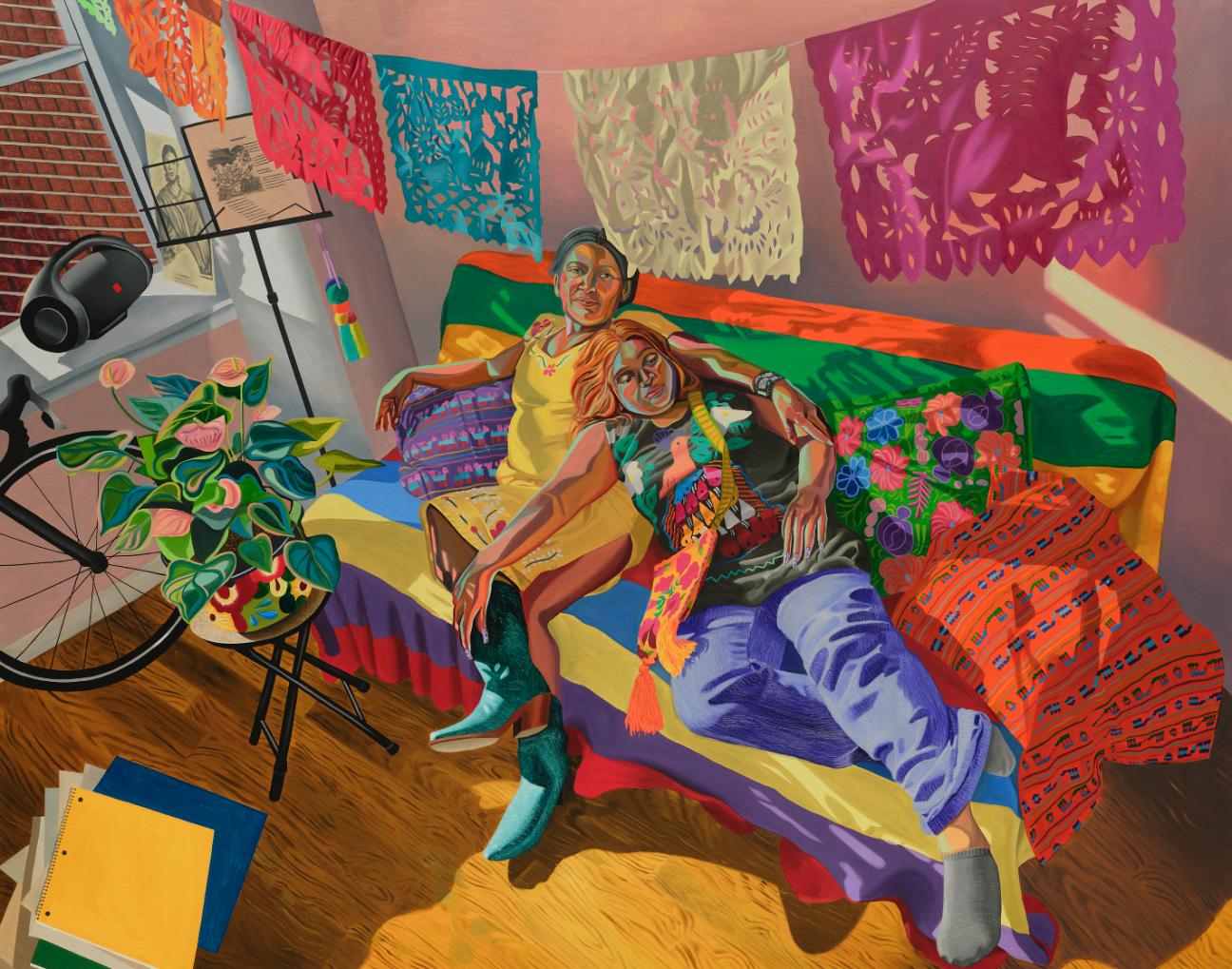 "Queens, Lindo y Querido" by Aliza Nisenbaum
Queens Museum New York
Aliza Nisenbaum's exhibition at the Queens Museum traces the artist's multi-year engagement with the museum and its local community in Corona. Known for her vivid use of color and intimate accounts of human stories, the artist became involved with Immigrant Movement International, a project that aims to support the neighborhood's Spanish-speaking residents, back in 2012. While teaching a feminist art history class, she began to take portraits of the students and their families. The collection of paintings serves as a record of the connections she forged. "Queens, Lindo y Querido" will be on view from April 23 through September 10, 2023 at the Queens Museum in New York.
"Ways of Living 3.0"
Arcadia Missa London
Arcadia Missa brings together work by seven young artists who work across mediums. A number of them engage in pointed critiques of existing power structures. Hannah Black, a British multimedia artist and critic, may be best known for cowriting The Tear Gas Biennial, a statement in Artforum that criticized the Whitney Museum, while Coumba Samba's work explores the relationship between work and play. Other rising talents included in the show are Adam Farah-Saad, Gretchen Lawrence, Georgie Nettell, Megan Rooney, Coumba Samba, and Divine Southgate-Smith. "Ways of Living 3.0" will be on view from April 21 through May 20, 2023 at Arcadia Missa in London.
"Oscillator" by Pentti Monkkonen
Jenny's New York
Pentti Monkkonen has transformed the New York outpost of this Los Angeles mainstay into a '70s-style office, where the artist has installed a working synthesizer-meets-early computer, paintings of credit cards, and an intricately designed butterfly. A false window offers a view onto a group of skyscrapers against a bright sunset, with similar offices inside. The surreal fun-house experience belies sharp technique. "Oscillator" will be on view through May 15, 2023 at Jenny's in New York.
"Wangari Mathenge: Tidal Wave of Colour"
Roberts Projects Los Angeles
Born in Kenya and based in Chicago, Wangari Mathenge is presenting her first major solo show in the U.S. at Roberts Projects. She drew the title from Malcolm X, who used the phrase to describe the period after World War II when decolonial movements swept Africa, Asia, and Latin America. Mathenge, who turned to art after a successful career in finance and law, has created eight paintings that reinterpret famous art-historical works in her distinct painterly language. "Tidal Wave of Color" will be on view from April 22 through June 3, 2023 at Roberts Projects in Los Angeles.