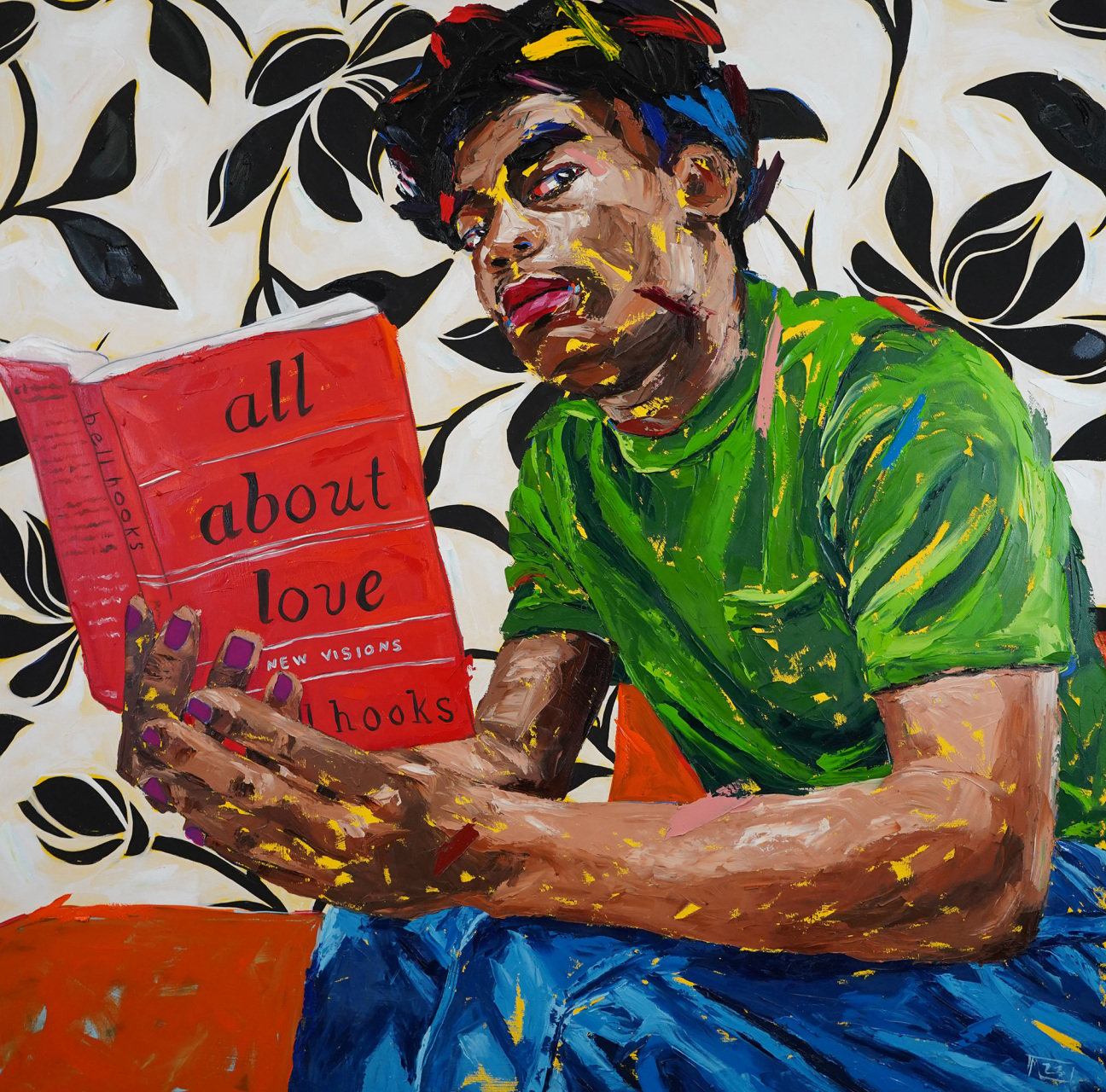 Spring is in the air and we are officially back outside (Beyoncé reference). The season is fresh, fertile, and colorful, and it's the perfect time to indulge in the arts. Earlier this week, I connected with the Baltimore-based figurative painter and muralist Megan Lewis and the ArtLeadHER and Art Genesis founder Mashonda Tifrere for a conversation about their latest project and how these organizations are planting new seeds from which emerging artists can grow.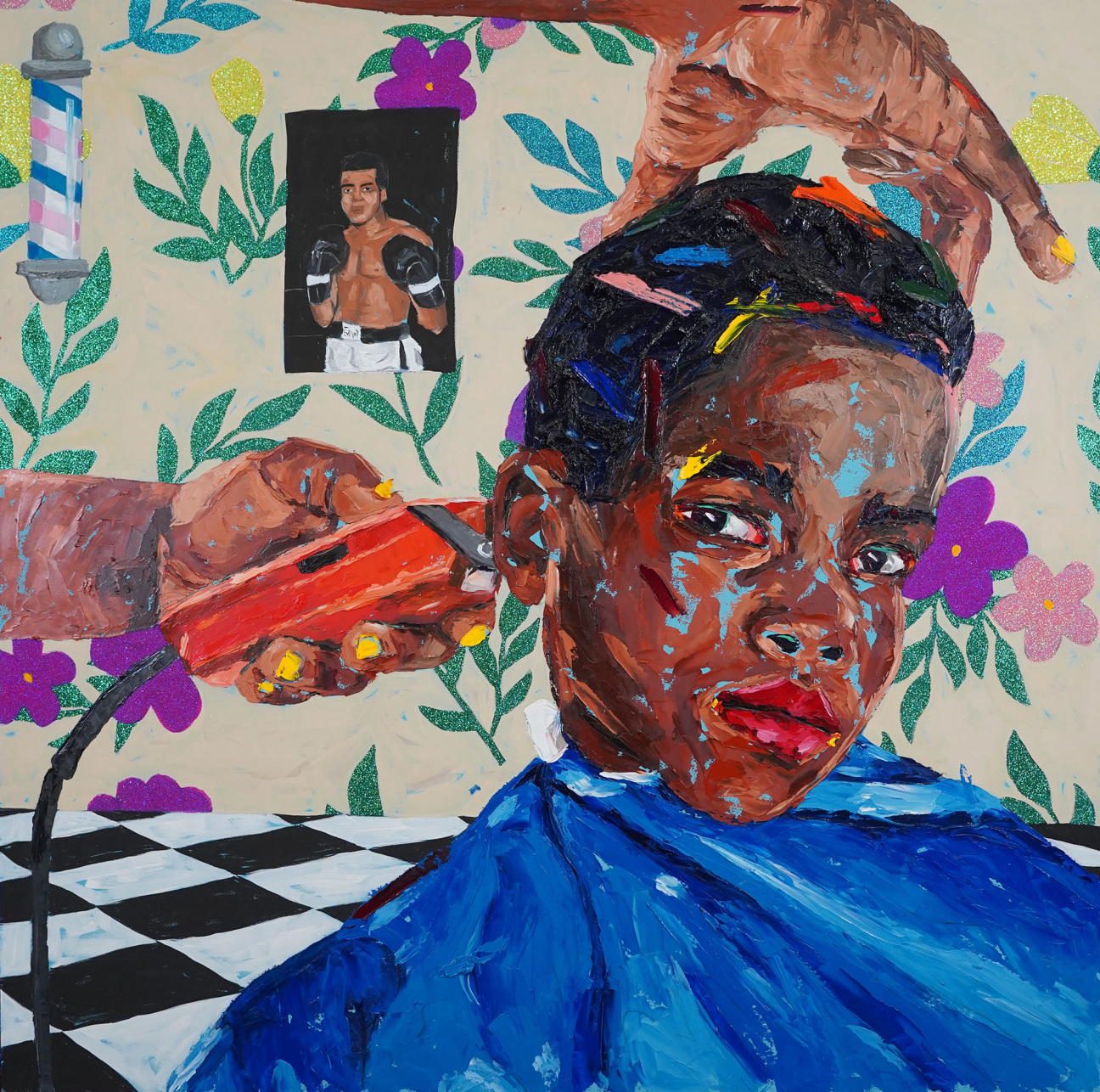 This Friday in Hollywood, Los Angeles, Tifrere opens "Soft Landings," Lewis's solo exhibition featuring 15 paintings based on portrait photographs taken by the artist. "I've pretty much been carrying my camera around with me everywhere," Lewis explains. "I've been going to HBCUs like Morgan State [University]. I would just sit there and watch people. Surprisingly, when I'd run up to them, 99 percent of people said yes. I remember being drawn to people from their complexion, how they walk, their whole swag."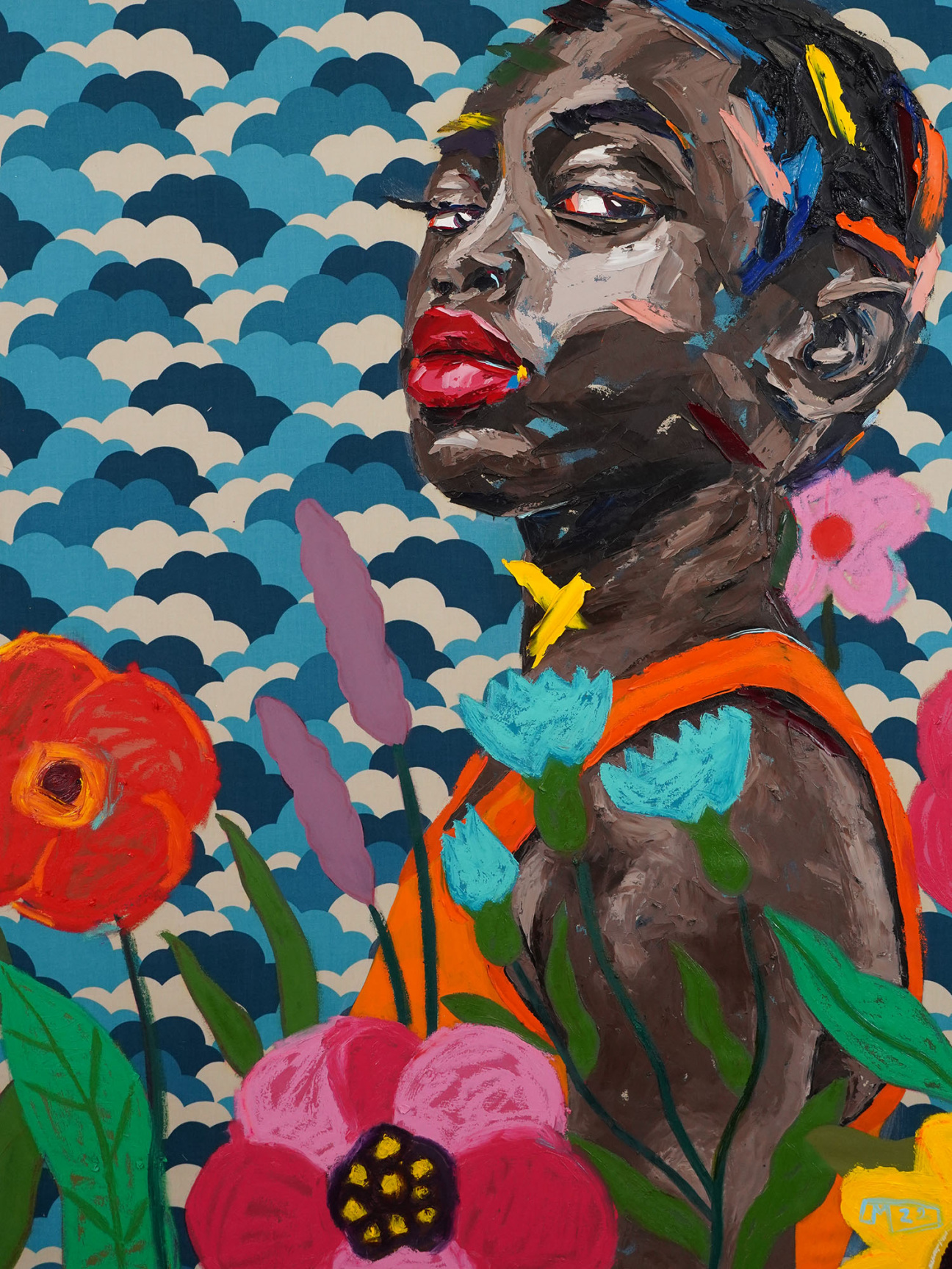 From the very first brushstroke to the finishing touches, Lewis's process is intimate and deeply personal. Her work's bold color is tempered by floral touches, soft gestures, and her subjects' riveting gazes, a balance she's been perfecting for the last 15 years. There's a weight to the work—pride and strength shine from every face—that is combined with Lewis's own softness and warmth. The exhibition title, "Soft Landings," serves as a call to viewers to harness their wisdom in order to flow through and avoid harsh pitfalls. Take a breath, 2023, one of the exhibition's highlights, features a woman with her head held high amongst a tangle of flowers. The work is an elegant reminder to stop, in the midst of the noise and chaos of daily life, to take in the beauty.