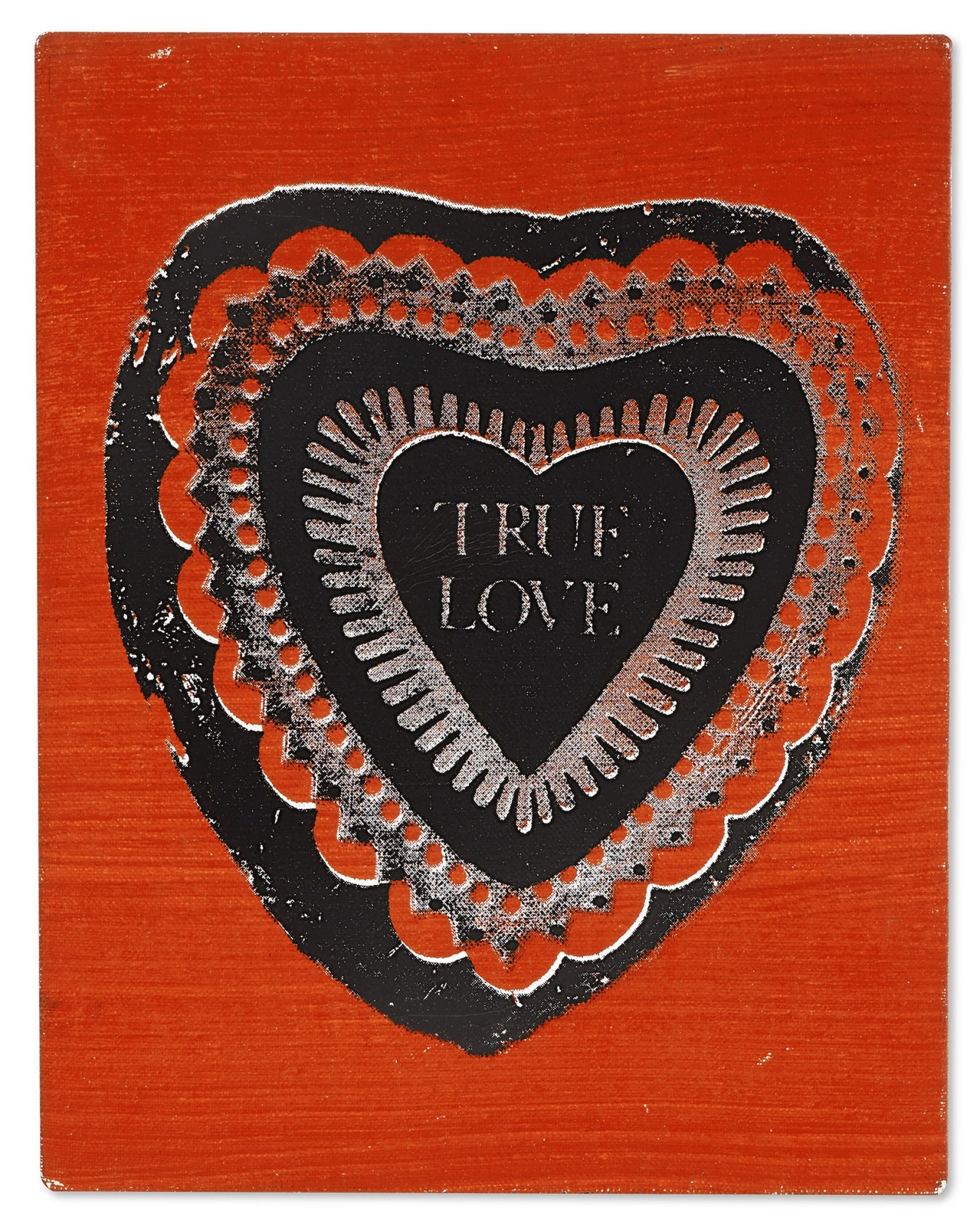 More than 450 works from the estate of André Leon Talley are debuting in a global exhibition from Christie's. "The Collection of André Leon Talley," launches this week in Palm Beach and will continue to Paris before its final stop in New York with a live sale on Feb 15th. A corresponding online auction will begin Jan. 27.
Talley, who passed away last year in January at the age of 73, grew up in the segregated South. From a young age, he set his sights high, leaving Durham, North Carolina to attend Brown University. He later traveled to Europe, where he mastered in French and became a fashion expert before settling down in New York. There, Talley quickly rose through the ranks of the exclusive industry, and became the very first Black person to serve as creative director of American Vogue. He once reflected, "I have fought quietly to impact the culture," and his illustrious four-plus-decade-career as a fashion journalist is one such proof of his accomplishments. Not only did Talley shatter ceilings at various publications, but he also forged deep relationships with some of the biggest names in the business, including Diana Vreeland, Anna Wintour, Karl Lagerfeld, Tom Ford, Marc Jacobs, and Miuccia Prada.
Featured in the upcoming sale are art and objects personal to the world-renowned fashion editor, including photographs, screen prints, fashion sketches, handbags and luggage, sculptures, and personal notes and letters. Highlights range from a set of wood Interview magazine cases commemorating his early days at the publication—in which he worked alongside Andy Warhol himself—paper collages by Yves Saint Laurent signed and inscribed personally for Talley, a breathtaking assortment of polaroids taken by Lagerfeld, and an iconic photo of Talley, Warhol, and Bianca Jagger taken by Bob Colacello. One of the most touching items on auction is a silk screen painted card gifted to Talley by Warhol for Valentine's Day in 1984. A 20th century Italian Majolica "Testa Di Moro" ( "Head of a Moor") is also featured in the sale, and represents an aesthetic of royalty and legacy that Talley firmly upheld in his own life despite his humble beginnings.
In the 2018 documentary The Gospel According to André, Talley declares, "You must cultivate your own aesthetic in your own universe." Indeed, throughout his life, he curated a vision of sophistication and pride inspired by his grandmother and other family who donned their Sunday's best every week to church despite working menial and domestic jobs during the week. While Talley became the highest-ranking Black fashion journalist, race was not at the forefront of his writings. Instead, he infused culture and history into his work and personal style which inspired many of his personal and work relationships.
In recent years, Christie's has presented a number of curated sales from notable collectors including the Ammann family, who recently sold Warhol's famous Shot Sage Blue Marilyn, 1964, during last spring's sales and Susanne von Meiss's collection, which featured iconic fashion photography spanning 100 years. However, unlike many other private, blue-chip assortments, Talley's collection includes personal gifts from and featuring the world's most notable artists, designers, and tastemakers that truly loved him. Talley didn't have a large collection of "Black art." He was Black art, and represented the notion of transcendence, personal freedom, and endless possibility. Imposter syndrome was never part of his vocabulary, which is an important lesson to the next generation of Black fashion designers, writers, professionals, and art collectors. "We're thrilled to share André Leon Talley's story through the objects he acquired and loved," President of Christie's Americas Bonnie Brennan said in a statement. "This is an important moment for us as a company, a chance to honor a legendary journalist, fashion icon, and social activist."
Proceeds from "The Collection of André Leon Talley" will be donated to Abyssinian Baptist Church in Harlem as well as Mount Sinai Missionary Church in Durham. Talley would be pleased to know that the churches and community that uplifted him throughout his life will have an endowment to ensure their congregations are red carpet-worthy every Sunday.