Last night, Christie's held a press dinner, the first of its kind, to preview next week's slate of major auctions, which includes the collections of Thomas and Doris Ammann; Anne H. Bass; and Rosalind Gersten and Melvin Jacobs and the seasonal 20th and 21st century sales. After navigating the tourist maze of Rockefeller Plaza, I was relieved to push through the revolving doors of the auction house where I spotted fellow writers including Nate Freeman (Vanity Fair), Katharine Zarrella (Wall Street Journal), Robin Pogebrin (The New York Times) and Obi Anyanwu (WWD).
The pièce de résistance of these future sales is Andy Warhol's Shot Sage Blue Marilyn, 1964, from the Ammann collection, expected to fetch a record price in the realm of $200 million, according to Christie's. The work portrays the iconic cultural figure who fellow iconic cultural figure Kim Kardashian coincidentally brought back into the media spotlight with her Met Gala homage earlier this week. While the country finds itself in the throes of discourse around women's bodies and rights, art remains a perfect vehicle for reflection and open dialogue.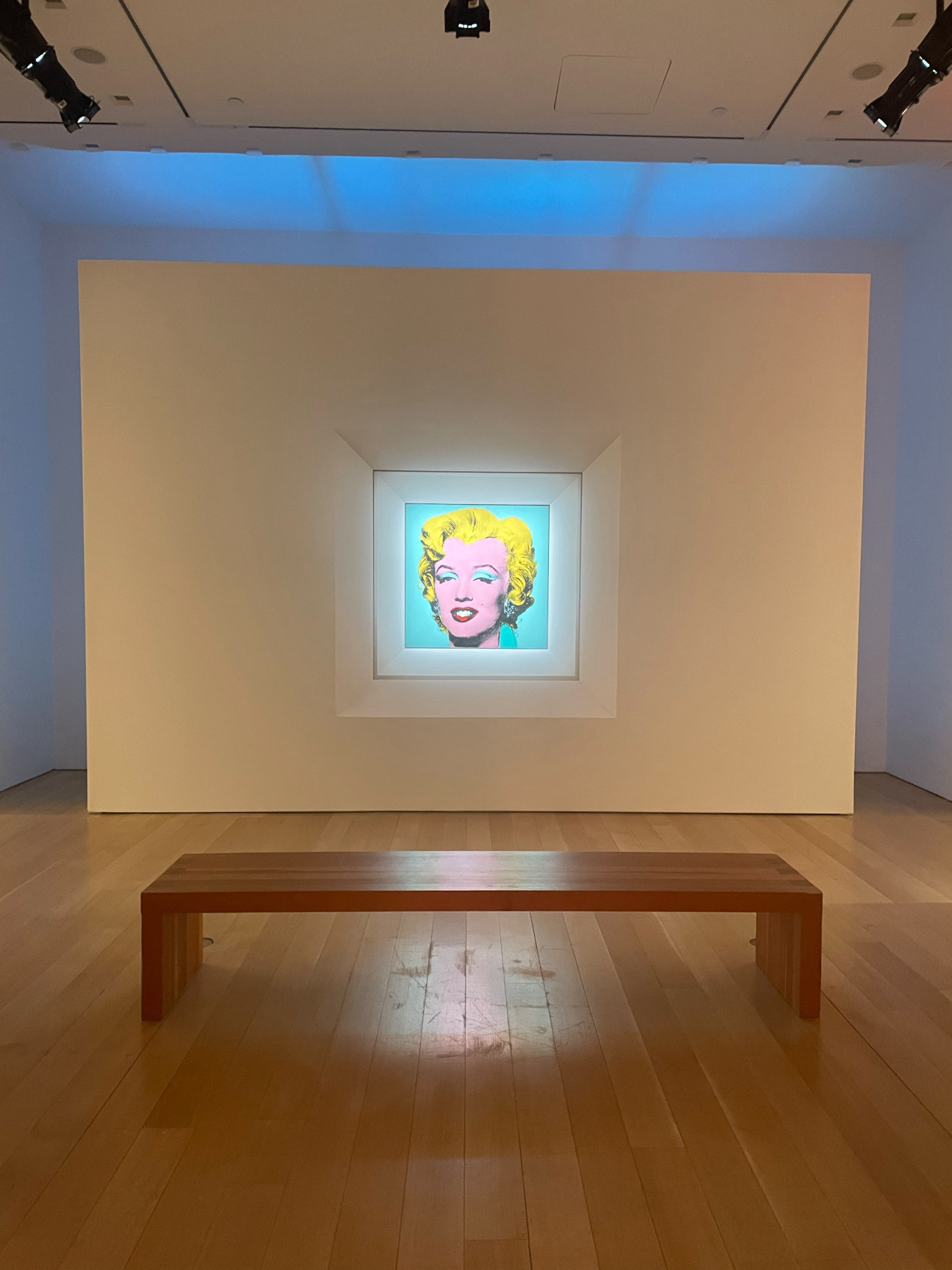 Before dinner, remarks from Christie's leadership pointed out the goal to make art accessible to all (in spite of the prices of ownership). The notion of a "cabinet of curiosities," said Christie's 20/21 art departments chairman Alex Rotter, has been debated among many who aim to dismantle the exploitative and limited scope of art collecting as it once originated. I was pleasantly surprised to see so many works by artists of color, but also to see a staff led by dynamic women including Sara Friedlander, who I had the pleasure of sitting next to and talking about art, family and how galleries and institutions need to evolve to meet the diverse needs of artists and collectors of all backgrounds.
Christie's CEO Guillaume Cerutti echoed my sentiments during his heartwarming speech celebrating the dynamic women leading the auction house's departments and its diversity, equity and inclusion efforts, which he admitted were not part of the mission of Christie's—nor of most arts institutions—just a few years ago. As conversations and nibbling wrapped, head of communications Americas Deidrea Miller led guests to peek outside to see a projection of Warhol's works on the building itself, a new method to attract everyday New Yorkers to what's in the space's exhibition galleries.
Walking through those halls, I felt like a kid in a candy store excited by the swath of familiar names. Pieces by Ernie Barnes, Jean-Michel Basquiat, Amoako Boafo, Jadé Fadojutimi, Derek Fordjour, Julie Mehretu, Howardena Pindell, Salman Toor and Charles White caught my attention as did ceramics by Pablo Picasso and the vast assortment of Warhol paintings and prints. I tried my best to keep my hands off the playful Surrealist chess sets by Salvador Dalí and Man Ray. Most importantly, for the first time, many of the collections featured were built and curated by women: Doris Ammann, Anne H. Bass, Rosalind Gersten Jacobs and Sondra Gilman's holdings will take center stage during next week's marquee auctions.
Though auction houses often conjure thoughts of flipping artworks and turning profit, Christie's President Americas Bonnie Brennan points out that their work is really about taking care of art, the artists that create it and the collectors that have been its stewards for years. The full journey of a work of art starts with the artist, but a collector's investment continues its path toward a legacy that can be shared by all.