Elizabeth Fazzare: How did you begin to build your own collection?
Anthony Curis: JJ and I really started collecting together around the time we opened Library Street Collective. Our collection is very personal and mainly driven by our relationships. We're so fortunate that nearly all of the works in our collection are from artists we admire and consider friends. This has been especially enlightening for our nine-year-old son, who is fortunate to be around such creative people all the time.
EF: What was the first piece you purchased?
AC: The first piece we purchased together was 8748 Linwood by Detroit-based artist Jason Revok. The work is from a series of complex assemblages that Jason had been creating, composed of remnants and materials found throughout the city. Jason was also the first artist we exhibited at Library Street Collective when we opened in 2012. He has an exciting year ahead, including a solo exhibition at the Museum of Contemporary Art Detroit this fall.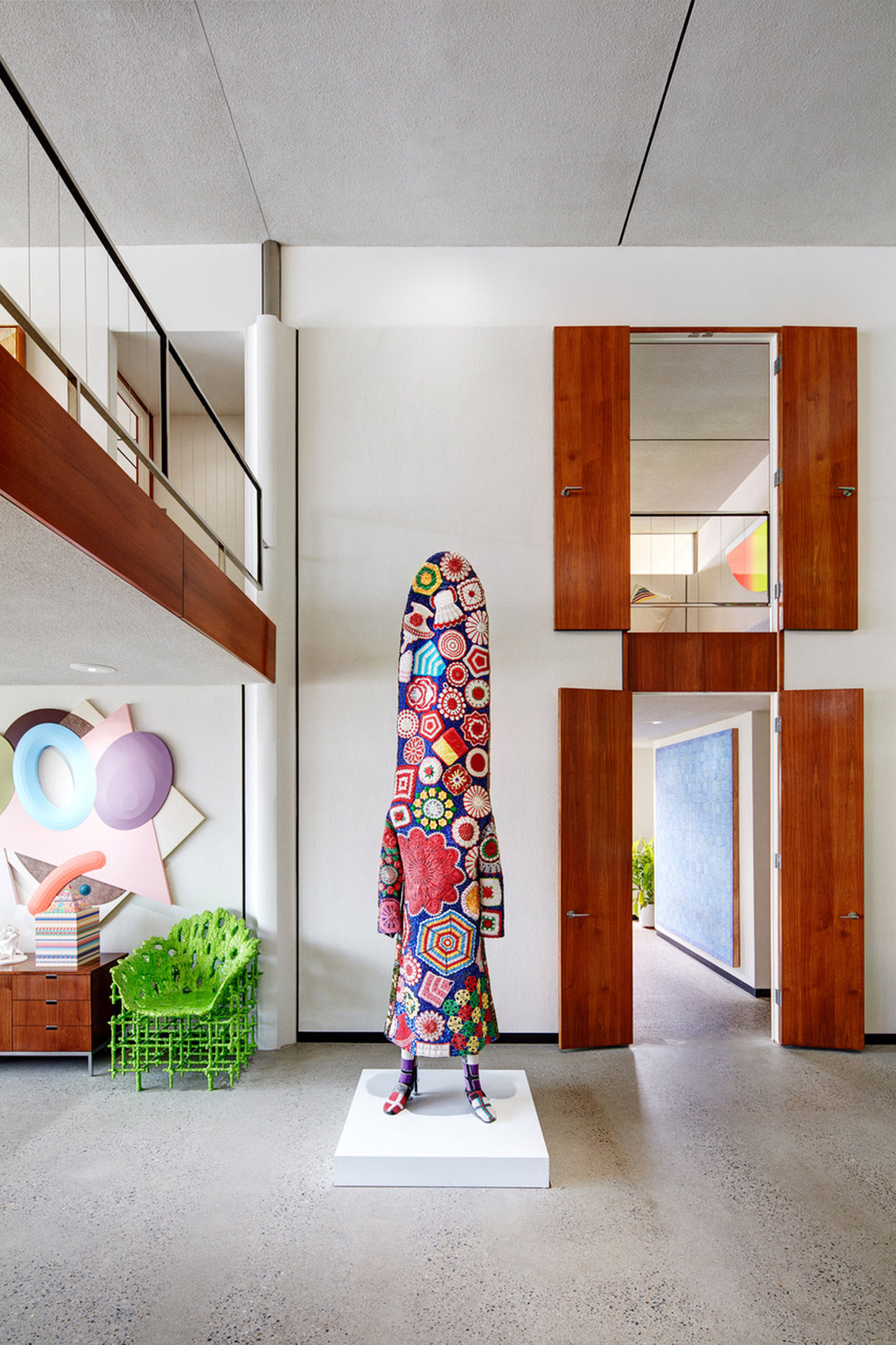 EF: Do you have a defining theme to your collection?
AC: We've always described our collection as one based on personal experiences. Some of the works in our collection are from past exhibitions at the gallery, while others might be from artists that we've collaborated with on public projects or community programs in Detroit. In many ways, the works have come to represent our shared memories.
EF: What designers/artists are inspiring you right now?
AC: We have a great relationship with the Cranbrook Academy of Art, and their graduate program continues to develop important artists. There's honestly too many to list, but a few of the current students and graduates we've recently worked with include Natalie Wadlington, Qualeasha Wood, G.E. Liu, Conrad Egyir and Cydney Camp, as well as past graduates such as McArthur Binion, Nick Cave and Chris Schanck.
EF: What current collecting trends are on your radar, if any?
AC: Again, collecting for us is highly personal so we try to avoid trends. Of course, it's important to be conscious of oscillating trends in the art world, but our approach to collecting is really rooted in a deeper connection with the artists. Even before JJ and I opened Library Street Collective, it was always important for us to support our friends; it's this same ambition that motivates us in collecting art and as gallerists. We've found that this makes for a really timeless and diverse collection as it continues to grow with the ever-changing world and communities around us. It's our goal to affect the artists we admire in the most meaningful way, and it's a special thing to be reminded of these valued relationships each day as we look at the art on the walls of our home.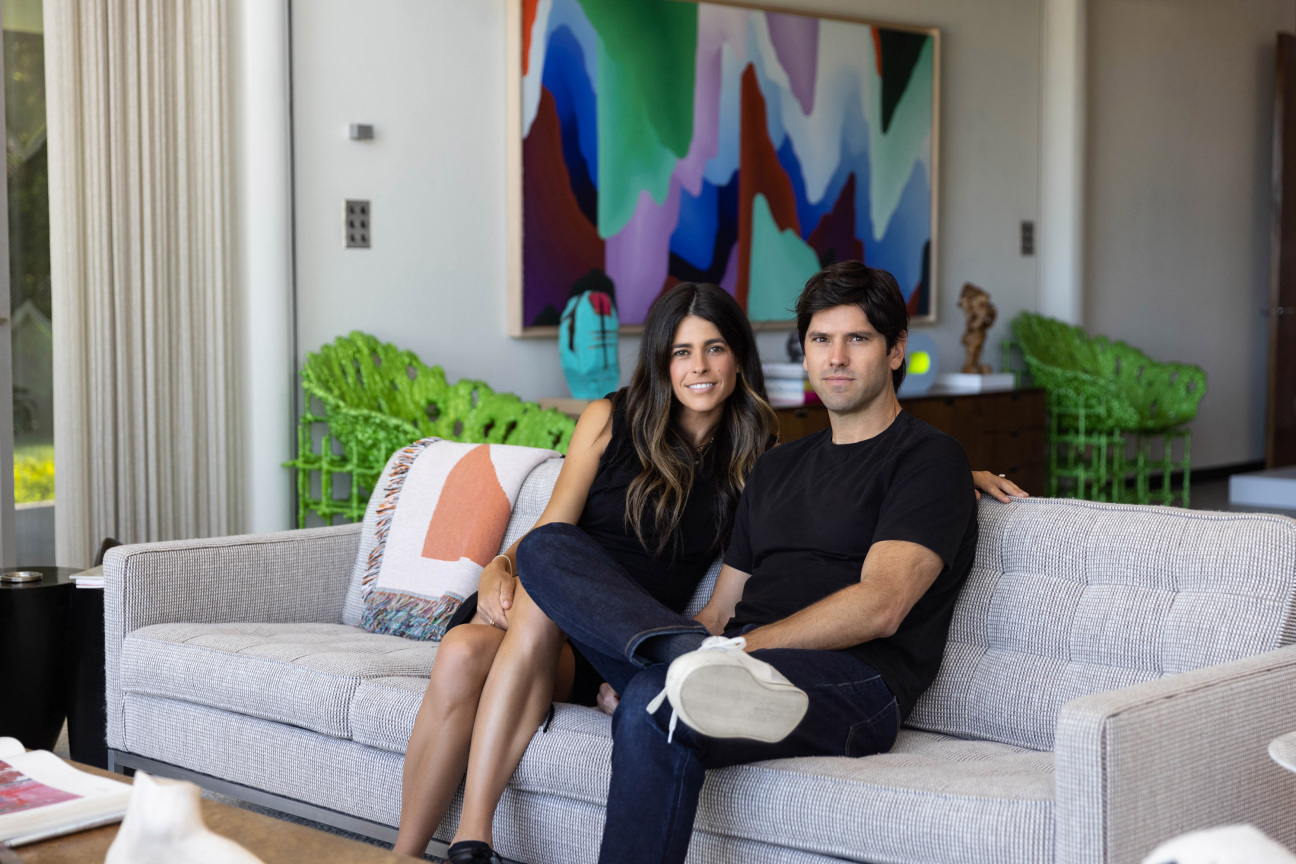 EF: Does the marketplace help your discovery?
AC: As gallery owners, I guess it's natural for the marketplace to drive some of our discovery. We're constantly connecting with artists all over the world, but have maintained a major emphasis on artists right here in Detroit.
EF: As a gallerist, how do your exhibitions influence your collection at home and vice versa?
AC: We're passionate about supporting the artists we work with at Library Street Collective. There's an obvious connection between our programming and the works in our personal collection. A good example would be the large-scale painting Love U by Paul Kremer. The work was created for a collaborative exhibition that we hosted at our home in 2017 that benefited one of our local museums. Paul spent a good amount of time in Detroit and came up with the concept for the painting while kayaking in the lake behind the house. There was so much intention, specificity, and joy in the work—we couldn't let it leave the house.
EF: In terms of discovering new artists/designers, what are your trusted methods?
AC: We've found one of the greatest tools for discovering artists is listening to other artists.
EF: What is the next piece on your radar?
AC: We'd really love to get a work by Phillip K. Smith III, who just recently exhibited at Library Street Collective. The highly meditative three-dimensional works in the exhibition seamlessly bent light and space through a sequenced color choreograph. We also worked with Phillip on a large-scale public project a few years ago that still illuminates the downtown Detroit skyline every night. Detroit Skybridge is a light sculpture created inside a decommissioned skybridge connecting two of Detroit's most iconic historical buildings.
EF: What is the last piece you purchased?
AC: A few recent acquisitions include Still Trying to Understand by Jammie Holmes, Shelter by Kennedy Yanko and Right Flank Turn by Derek Fordjour.
EF: What is the one piece that got away?
AC: The painting Fade Away by Tyrrell Winston. It was a seminal work from his recent exhibition at Library Street Collective. As gallery owners, we often need to put our personal interests second to those of great collectors and friends. Tyrrell and his family recently moved to Detroit and he'll be opening an exhibition this summer at Cranbrook Art Museum.