We have settled into the depths of summer, and, at this point, warm weather routines have been established, whether it's a cocktail order or a holiday uniform. Among the plethora of skincare products and advice out there, it can be overwhelming to streamline a beauty ritual, opting for a crammed bathroom cabinet or beach bag instead. So CULTURED turned to a wide range of tastemakers, from Arden Wohl and Pari Ehsan to Rōze Traore and Eny Lee Parker, and asked them for the one product they can't live without.
Devin Morris is a Brooklyn-based artist who explores racial and sexual identity in America through a range of mediums, including mixed media painting, photography, writing, and video.
"For my face, my favorite product is Belif's The True Cream - Aqua Bomb Sunscreen. It's light and sheer, leaves no residue, and is formulated with Belif's Aqua Bomb Moisturizer, so I sometimes skip my moisturizer and just use this to finish my face moisture regimen. And of course, Diptyque's Eau de Minthé cologne. I finish my daily fragrance ritual with a splash of this fresh, almost cucumber, mint floral scent."
Blizzy McGuire is the epitome of the online It-girl persona, with an endless supply of dizzying memes, obscure fashion tips, and Sound Cloud mixes.
"Glossier Balm Dot Com Mint Flavor. Can't have those lips looking crunchy and crusty… nothing worse than chapped lips on a dehydrating sunny day. The mint just feels so good."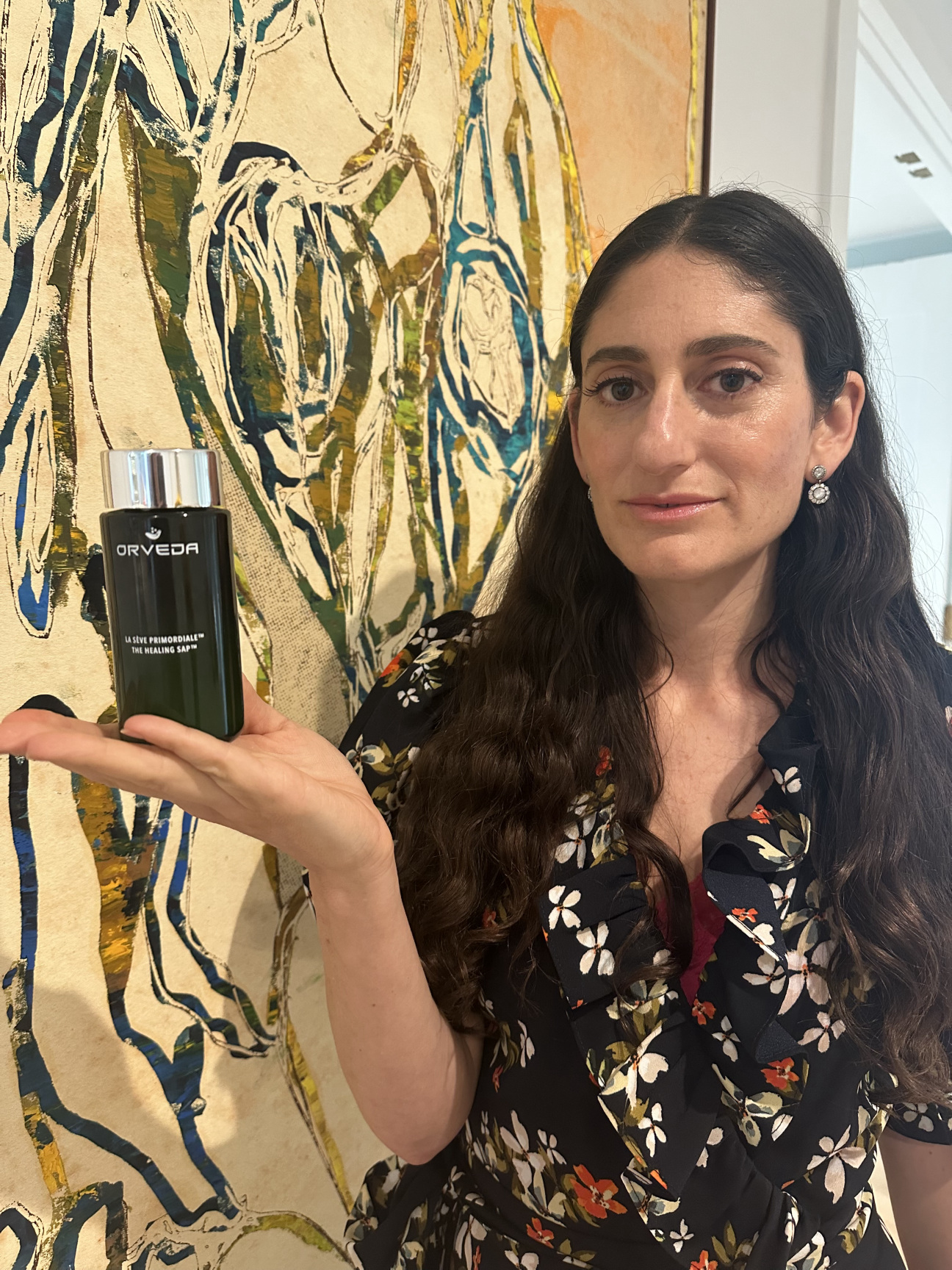 A jack of all trades, Arden Wohl, is a poet, designer, artist, and recently, a curator. She has the first of a two-part exhibition at James Fuentes wrapped up, with part two planned for early next year.
"Orveda Healing Sap. It is an instant glow activator!"
French-American Anh Duong is a self-described artist, model, and muse based in New York. She is best known for her portraiture work, both of herself and other players in the art and fashion worlds, as well as her enduring elegance.
"Alleven Total Toner. I was on a trip in June on the Nile visiting temples, and it was 44 degrees (celsius). So hot, and I forgot my face cream at one of the hotels. This product was great because it refreshed, toned, and moisturized my skin all at once. While traveling you don't want to carry too many things, and while it is hot, sometimes you don't need heavy face cream. If you have it in your handbag, you can just apply it when needed."
Silke Lindner
Downtown art connoisseur Silke Lindner recently brought her distinct eye to Tribeca with the launch of her eponymous gallery, currently hosting a group show exploring the idea of absence.
"Nivea SPF 50 Facial Cream. They don't carry it in the U.S. I usually stock up on it when I visit Germany, or my mom sends me a package. I love the smell of Nivea sunscreen. It's probably one of my favorite smells ever. It makes me think that I'm 5 years old and on vacation."
Art world native and CULTURED Young Collector alum Sophia Cohen is fastidiously building her personal assortment of pieces and works as a sales and artist liaison at Gagosian.
"Dr. Barbara Sturm Hyaluronic Face Mist. It saves me when I'm traveling, not only in summer heat running around, but also traveling on planes all the time. I always keep it in my bag."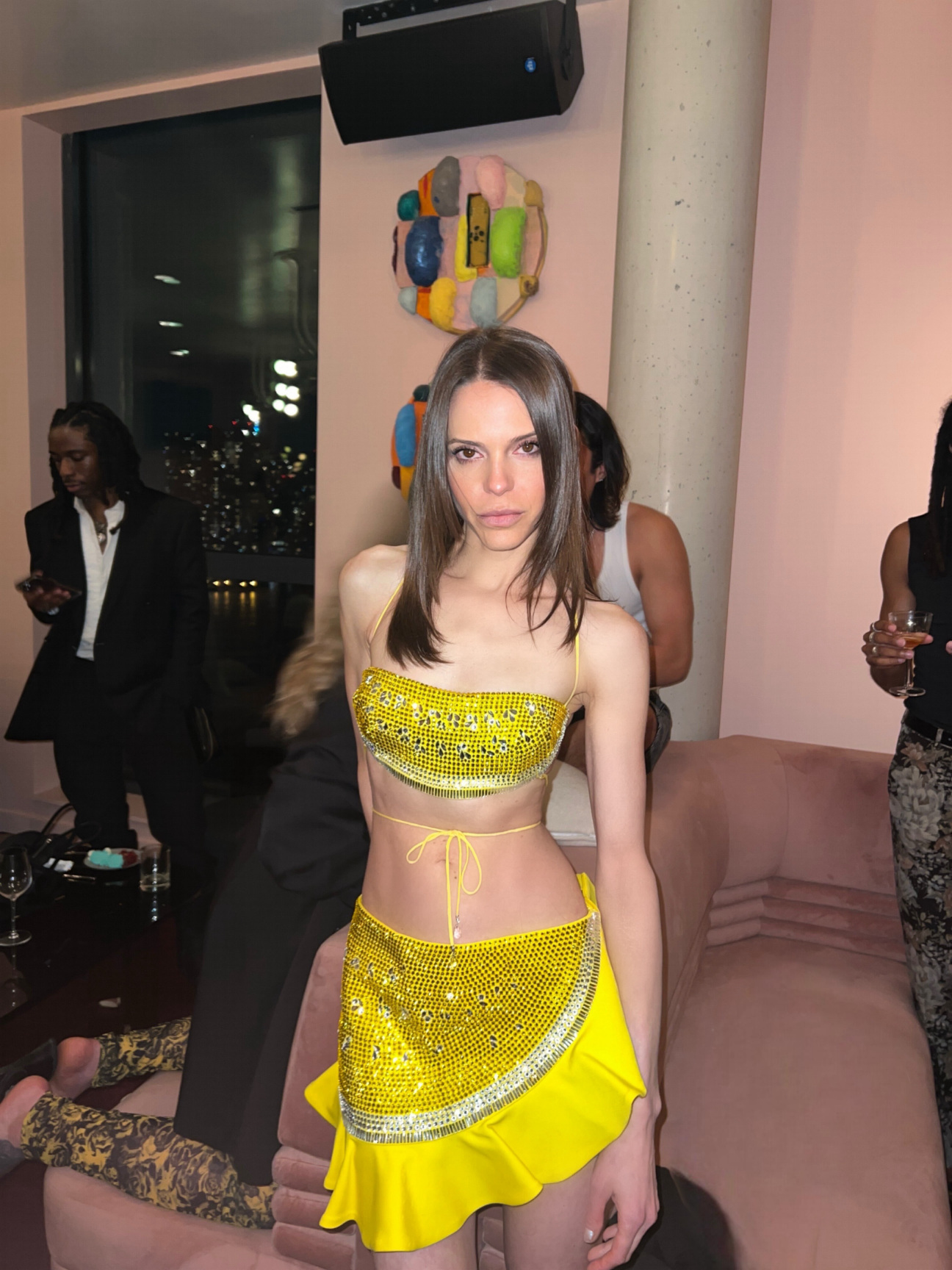 The Iranian-American creative director and founder of Pari Dust has combined elements of contemporary art and fashion to create a digital platform for artistic expression.
"CLE Cosmetics CCC Cream with SPF 50. It's dewy, light, and gives my face an instant glow-up. Sometimes I use it on my legs too! My shade is Warm Medium Light."
Eny Lee Parker is a New York-based furniture designer and CULTURED Young Designer alum best known for her unconventional use of materials, organic shapes, and playful aesthetic.
"Lesse sunscreen. It leaves a very healthy glow; it feels like food for my skin. And if I put any make-up on, the sunscreen receives it very well. I'm also sensitive to smells, and Lesse is so subtle and gentle."
Although he is best known for his work in the kitchen, chef Rōze Traore is also a model and art lover who recently opened a hotel with an artist residency, La Fourchette de Rōze.
"Tata Harper Resurfacing Body Serum. It's pure, and if you want a glow this is the way. Less is more!"
From her monthly NTS show to her sets at festivals and red carpet occasions around the world, DJ and record fanatic Louise Chen knows how to get a crowd going with a healthy mix of soul, classic house, and R&B.
"SVR Sun Secure Fluide. My favorite sunscreen. It's light, smells good, and has a melt in your hands type of texture that feels really nice to apply. It's 50+ because in the battle against the sun you always lose youthfulness points, so shield yourself every day!"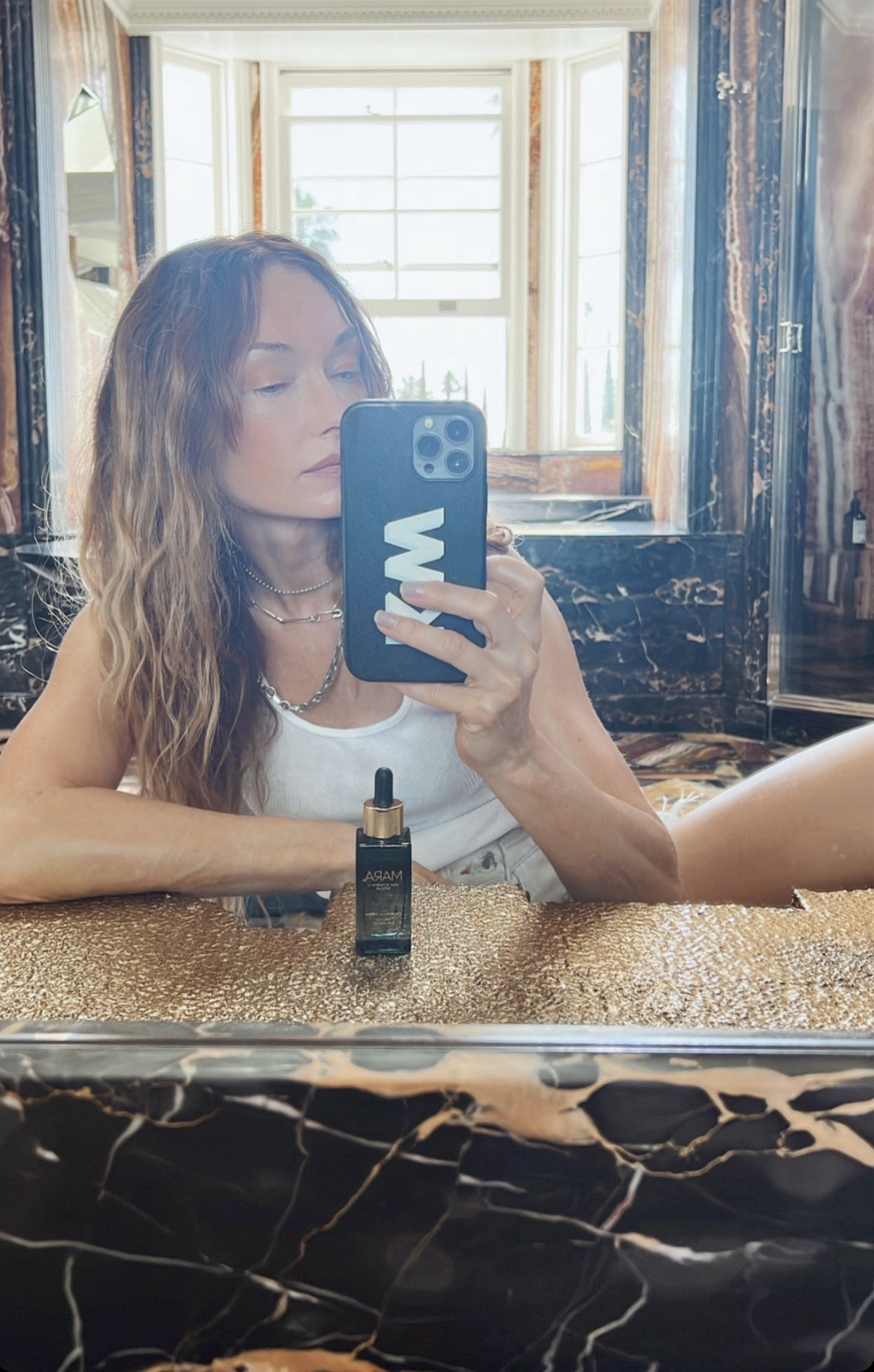 American interior and architectural designer Kelly Wearstler balances glamour and innovation with her signature designs and luxury brand collaborations.
"Mara Sea Vitamin C Serum. I am loving this for summer. On bare skin, it feels super light and gives a glow."
Michael Bailey-Gates is an American photographer, model, and author whose work highlights the deconstruction of social gender roles.
"EltaMD Sunscreen. It keeps me from turning into a crispy lobster on long summer shoot days."