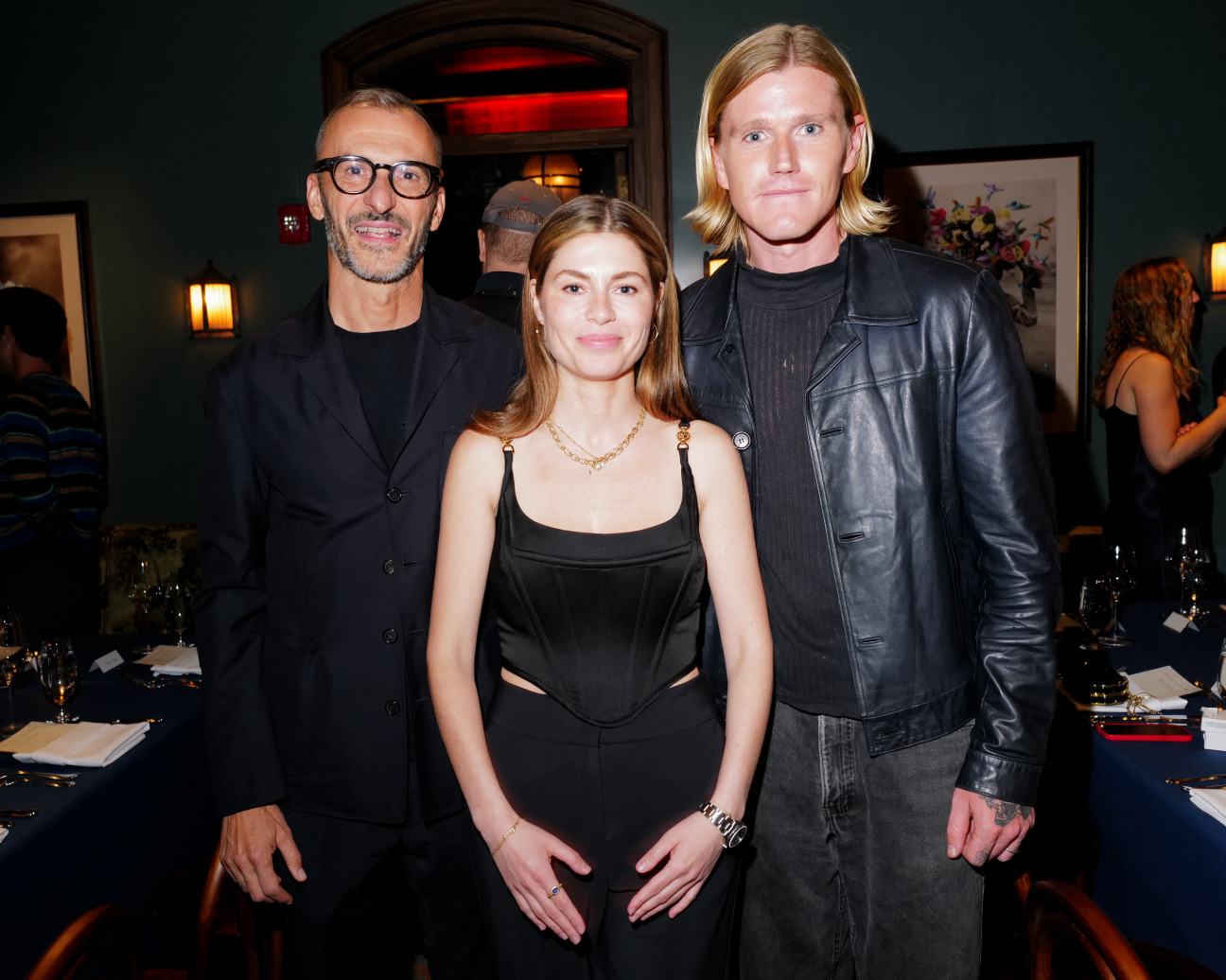 Guests from the worlds of art, fashion, media, and film gathered Thursday night at Nine Orchard in New York to celebrate Georgian artist Tamo Jugeli. The intimate dinner, hosted by Matte Projects, Bolt, and CULTURED, was the perfect finale for Jugeli's Polina Berlin Gallery solo exhibition, which closes tomorrow.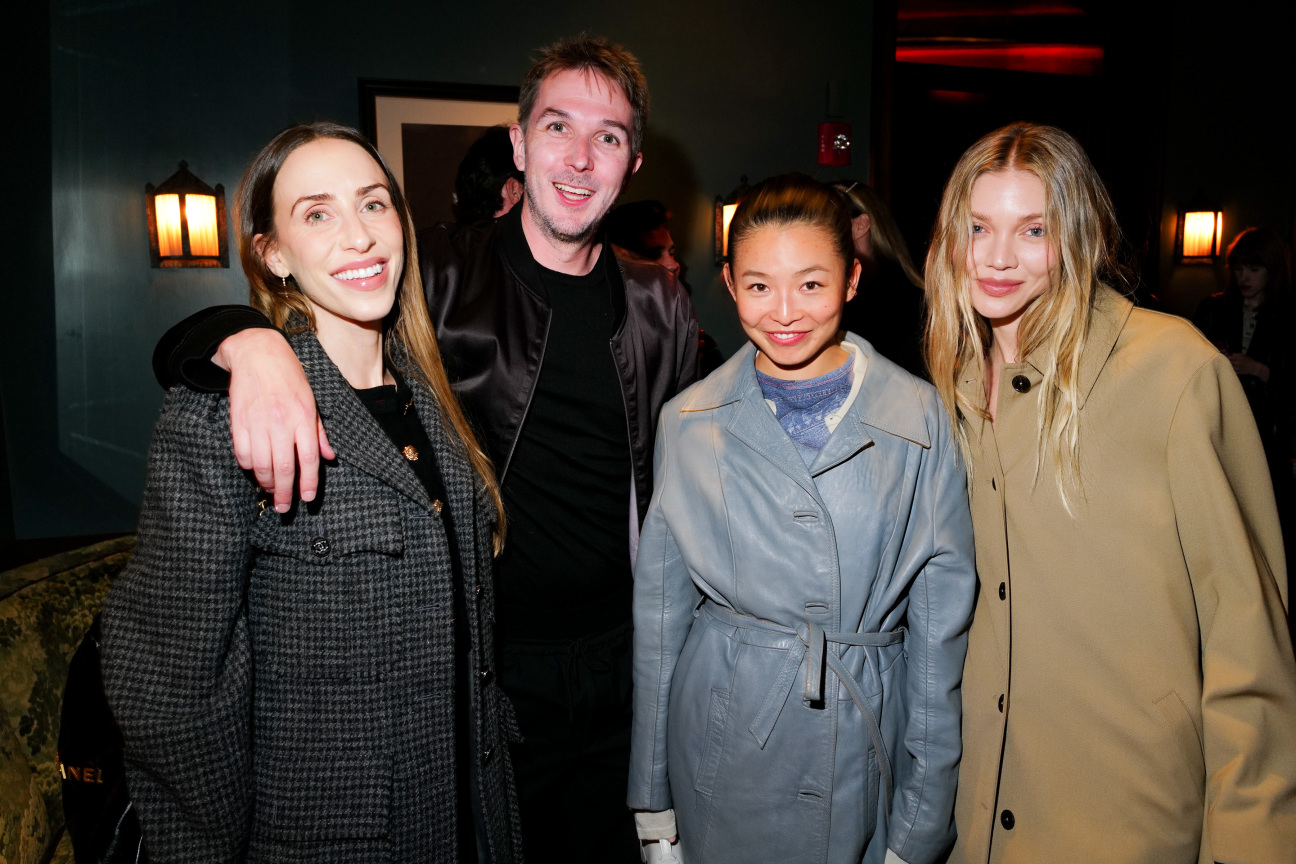 Attendees included model-designer-gallerist Jessie Andrews, filmmaker Ivan Olita, Oscar de la Renta Co-Creative Director Fernando García, photographer Gillian Laub, Nadia Josse, Christie's Americas Head of Communications Deidrea Miller, and art advisor Nazy Nazhand. As guests took their seats in the private dining room, CULTURED Founder and Editor-in-Chief Sarah Harrelson, gallerist Polina Berlin, Matte Projects Chief Creative Officer Matt Rowean and CMO Angus MacEwan raised their glasses to toast Jugeli's show, the gallery's creative community, and future generations of artists.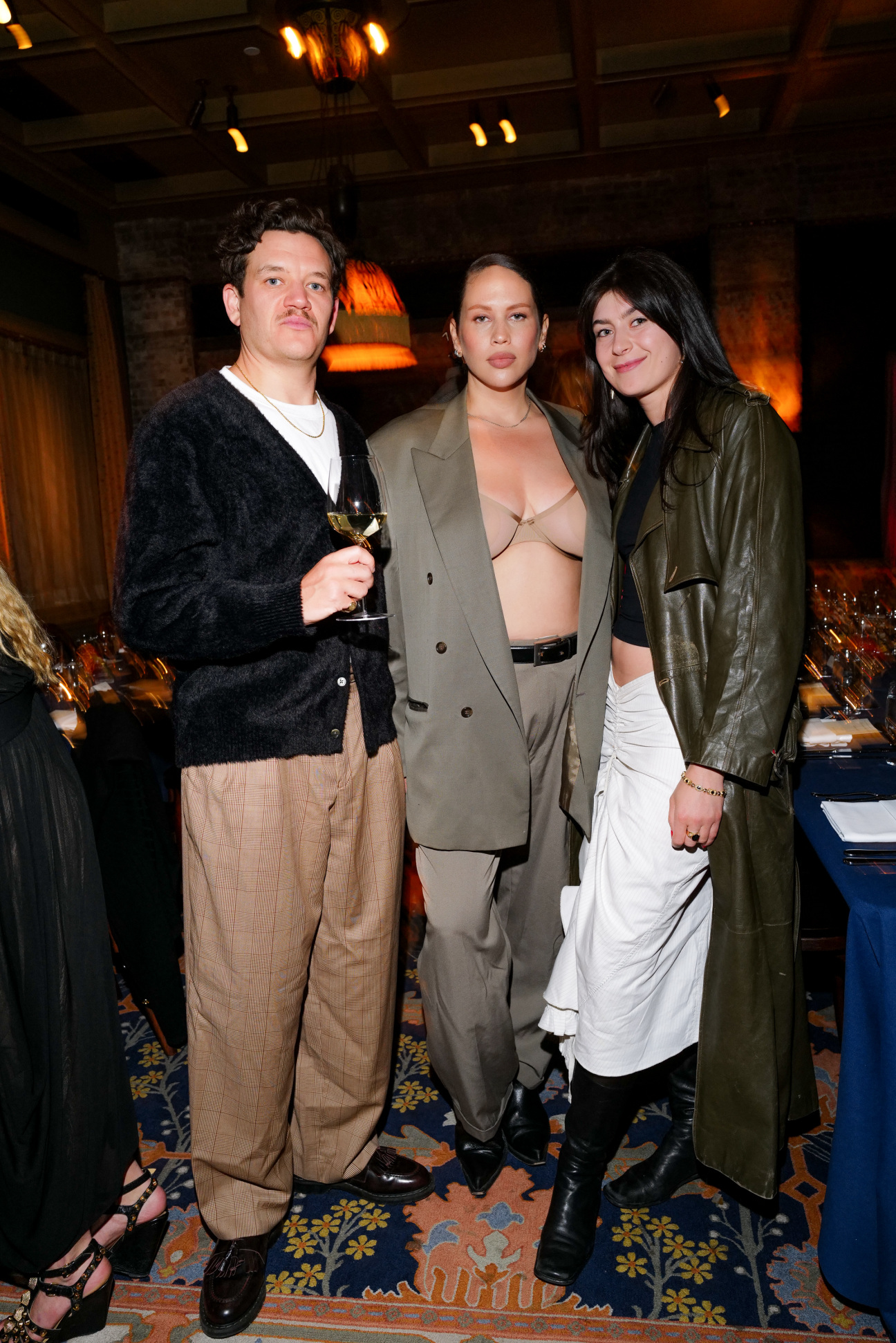 The young artist's exhibition, "…lightly", consists of 12 new paintings exploring color and form. Jugeli is self-taught and did not begin professionally painting until the age of 20, after establishing herself as a journalist and editor. Her artworks, all untitled, depict a fluid alliance between abstraction, figuration, and transcendence, and are motivated by her personal experience growing up in the aftermath of the USSR's collapse.
Founded by Max Pollack, Matt Rowean, and Brett Kincaid, Matte Projects doubles as a creative studio agency based in New York. Priding itself on the convergence of narrative and design, Matte's client portfolio includes The Macallan, KITH, Cartier, Audemars Piguet, and Yves Saint Laurent Beauté. The studio brings together and supports the creative community by championing creative voices like Jugeli's.