Watch brand Rolex hosted its Arts Weekend festival on the Brooklyn Academy of Music campus this past weekend, a two-day multidisciplinary event that allowed the public an intimate look at the relationships between artists Spike Lee, Phyllida Lloyd, Lin-Manual Miranda, and Carrie Mae Weems and their protégés. At the festival, New York-based young artists Kyle Bell, Whitney White, Agustína San Martin, and Camila Rodríguez Triana premiered new work they have made with the support of these respective mentors over the span of two years. Manifested as exhibitions and panel discussions, the festival was a celebration of the importance of and fruitfulness that is born through artistic mentorship.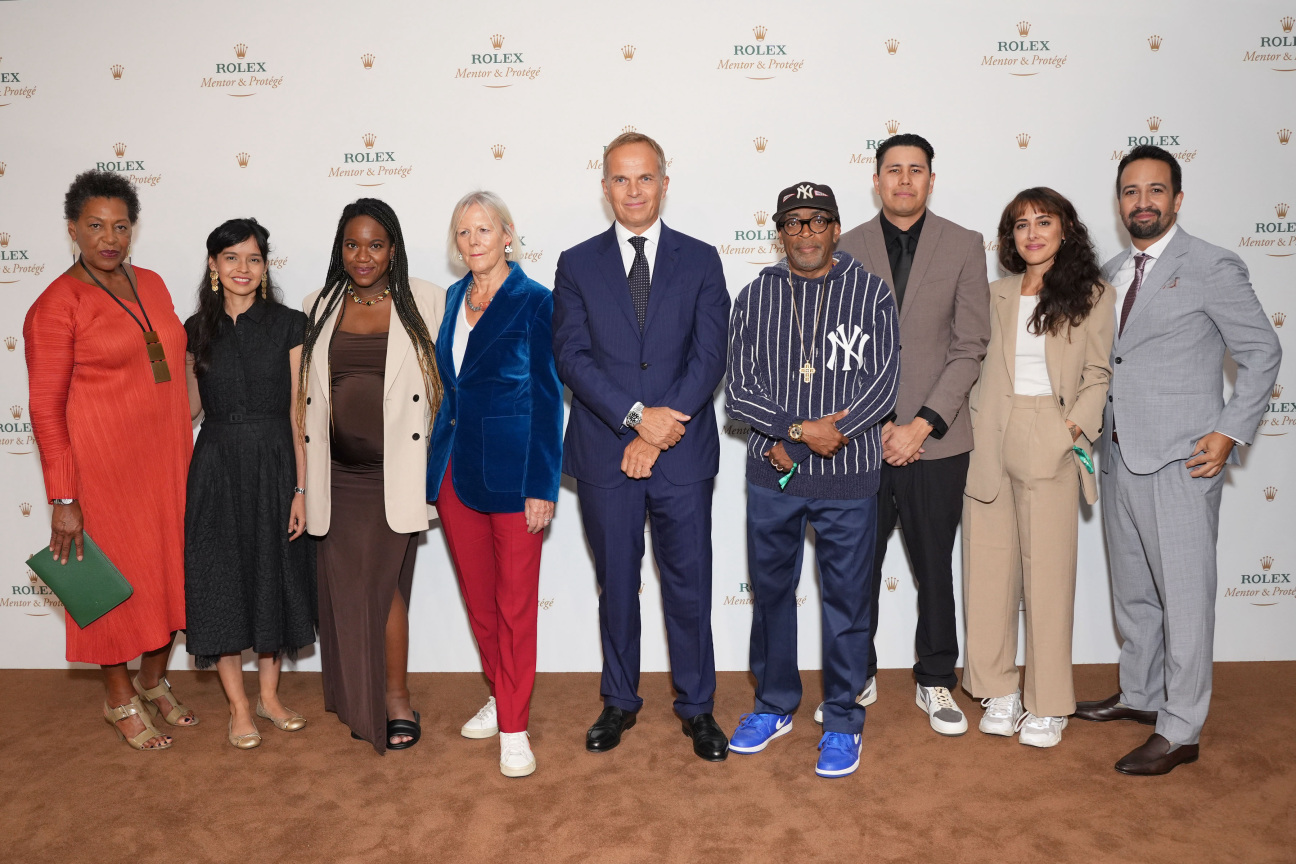 Established in 2002, Rolex's Arts Initiative has helped nurture the relationships of almost 60 pairs of mentors and mentees via a year-long program with the goal to transfer knowledge from one artist to the next to continue building generations of individual achievement in the arts. The protégés participating in this weekend's events were selected in February 2020, but the COVID-19 pandemic derailed their experiences soon after. Thus, Rolex extended their mentorships an extra 12 months to give the young artists the time and space to gain the same amount of personalized support that has been offered all classes before them.
"Just as the pandemic changed the ways we worked, so too did it impact the way our mentors and protégés were able to connect," says Rebecca Irvin, head of the Initiative. "We are pleased that these marvelously inventive pairs found innovative ways to have vibrant creative exchanges. We are very proud of the connections that they have forged with each other."
After prior years of hosting the weekend festival in Mexico City, Berlin, and Cape Town, this year's celebrations returned to the art community in the heart of Brooklyn, where pairs of mentors and protégés unveiled their deep connections to their shared home in New York.