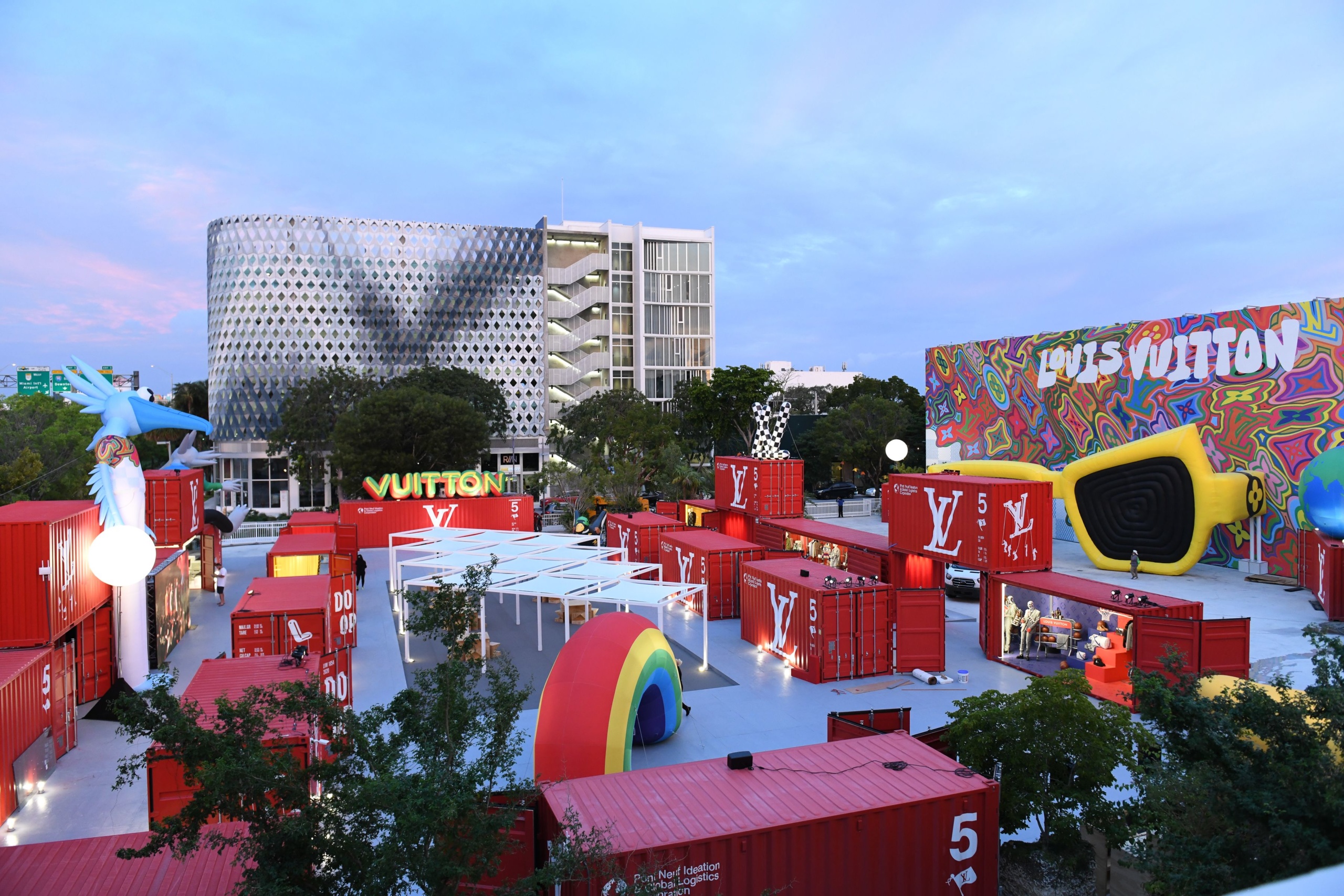 The art world snowbirds—a few of them anyway—have landed in Miami and so have Virgil Abloh shipping containers, which hold and structure the fashion designer's latest retail concept: The Adventures of Zoooom with Friends. Taking off from Tokyo and Shanghai, where Abloh premiered his SS21 collection for Louis Vuitton Mens, the shipping containers are making their way around the world offering people the opportunity to get their hands on six new collections, including, as the project's title would suggest, some extra special guests.
Laid out in Miami's Design District, its first stop in the United States, Abloh's traveling caravan of an exhibition has a carnivalesque quality that is bolstered by the inflatable mascots he created to accompany his garments. The playful sculptures bring to mind the works of Ann Slavit who famously draped a pair of 40-foot inflatable legs over the facade of the Museum of Contemporary Crafts in New York. The slinky armatures of Abloh's inflatables make you want to reach out and see if they are alive.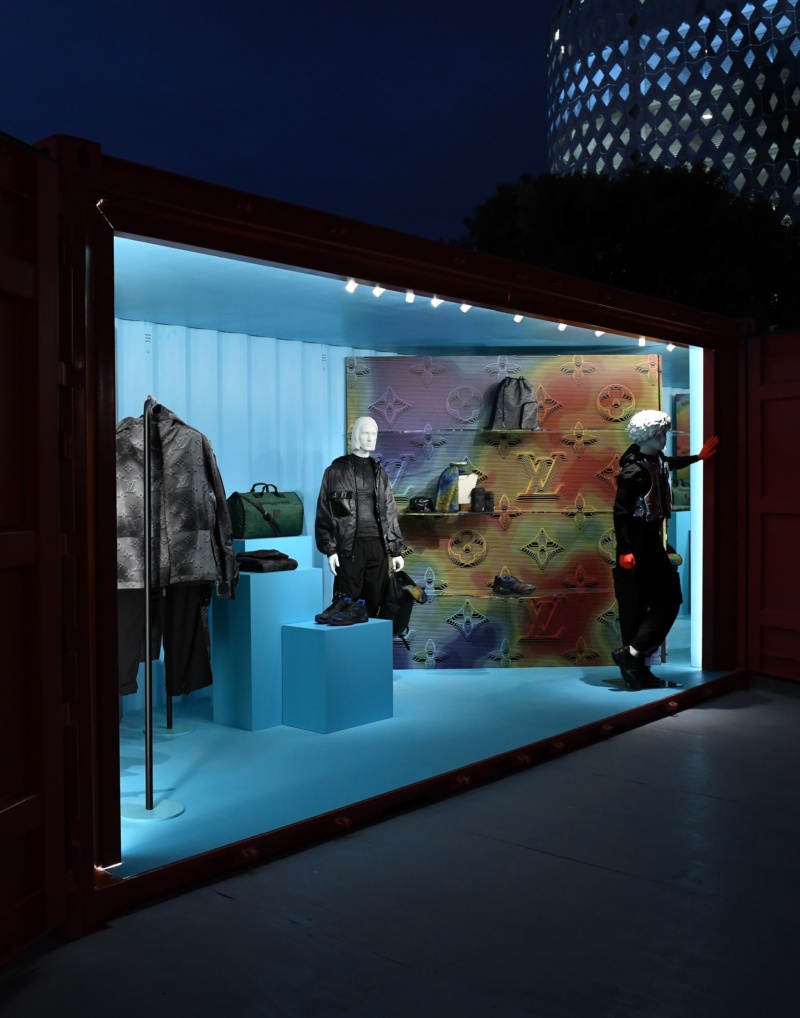 The collection itself, which visitors to the Jungle Plaza are welcome to handle, offers a welcome evolution for the French stalwart in the form of upcycled garments which sprang out of Abloh and his team's response to the early pandemic shockwaves. The clothes therefore are not only kaleidoscopic in their final form but all the way through their DNA. Up in tandem with the city's traditional art month, the installation plans to head to other US cities, like Las Vegas and Los Angeles. But like Art Basel VIPs, Miami is first in line for the unique experience.