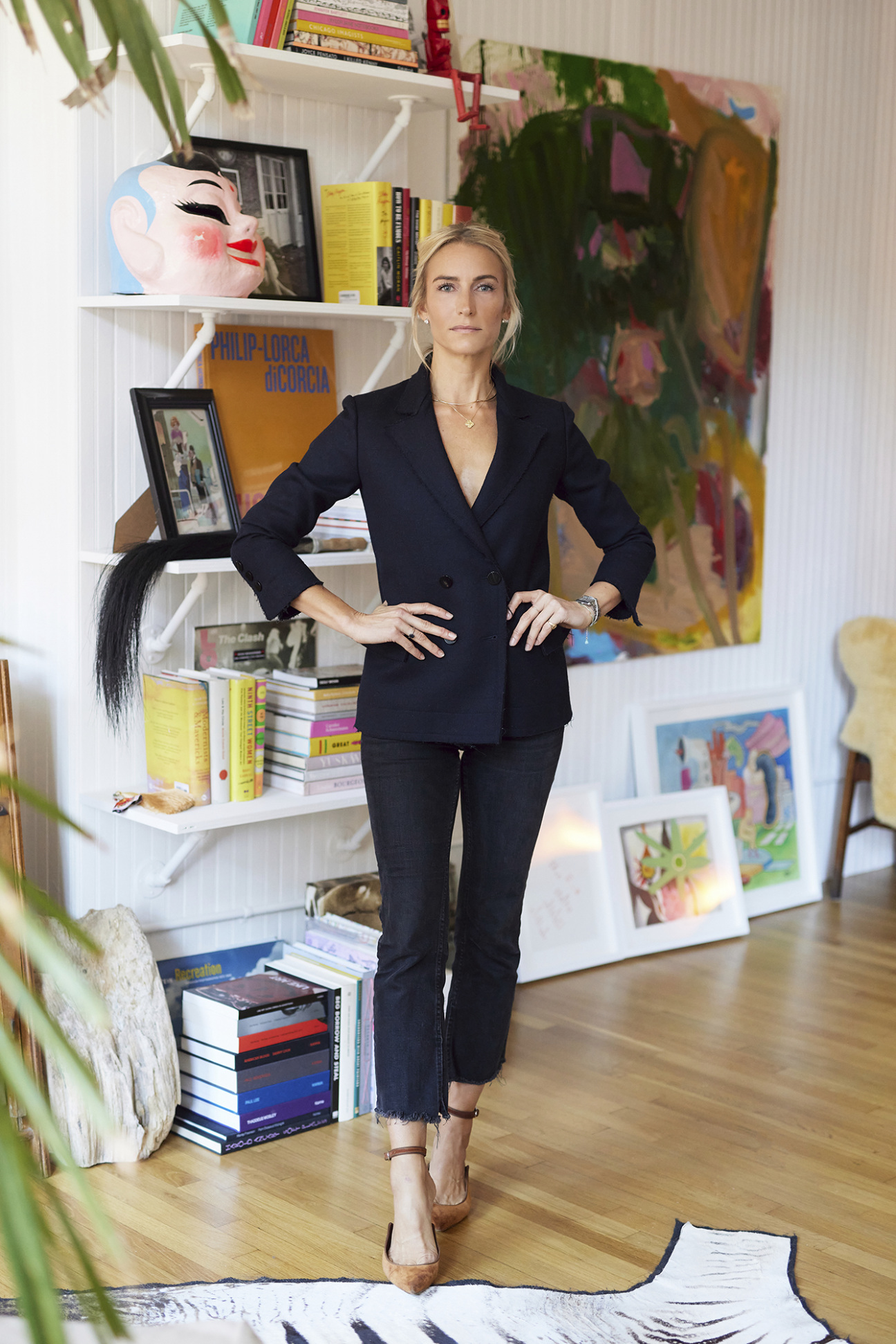 Lara A. Björk
Lara A. Björk is an art world native. The daughter of the American painter Anne Wehrley Björk, Lara joined the scene in her own right as a private international art advisor and founder of Von Rudebeck Art Advisory. An expert in the realms of emerging, Post-War, and Contemporary art, Björk works with collectors of all stripes—from newcomers to those who, like the advisor herself, inherited the bug at birth—to build collections that are designed to be built on over generations. Here, Björk gives CULTURED a glimpse into the state of the art market ahead of this year's fair.
CULTURED: How do you stay sane during Art Basel Miami Beach?
Lara A. Björk: There's so much to see that planning in advance is the only way to survive. My team starts arranging viewing schedules and client dinners in August. Everyone is happy to be in Miami for 24 to 48 hours to "art" (yes, art is a verb), so to avoid spreading time and eyeballs too thin, we focus on the main fair—and make sure to visit NADA at least once.
CULTURED: How does ABMB fit into the fair circuit?
LB: Art Basel Miami and Switzerland serve as art market tea leaves—they set the momentum for the year ahead. Of course, there's a lot of uncertainty in the financial markets, but the art market feels as vibrant as ever. This climate feels more even-keeled—it's both a buyer's and seller's market—which is a big change after hard swings in both directions over the last three years. This is always our biggest fair week, but I expect this year (especially sans masks) to be particularly fruitful.
CULTURED: What's the most underrated part of the fair? What's the most overrated?
LB: The most underrated part of the week is the art! ABMB has become so party- and fashion-heavy that it can distract from the reason that we're all there in the first place. I'm all for collaborations and cross-pollination, but the ever-expanding party buzz is massive overkill (or maybe I'm just a grumpy old man on the inside!).
CULTURED: How do you unwind at ABMB?
LB: It's non-stop in Miami. I always arrive early enough to squeeze in one day of sunshine beforehand, and then its home to Tribeca to unwind afterward!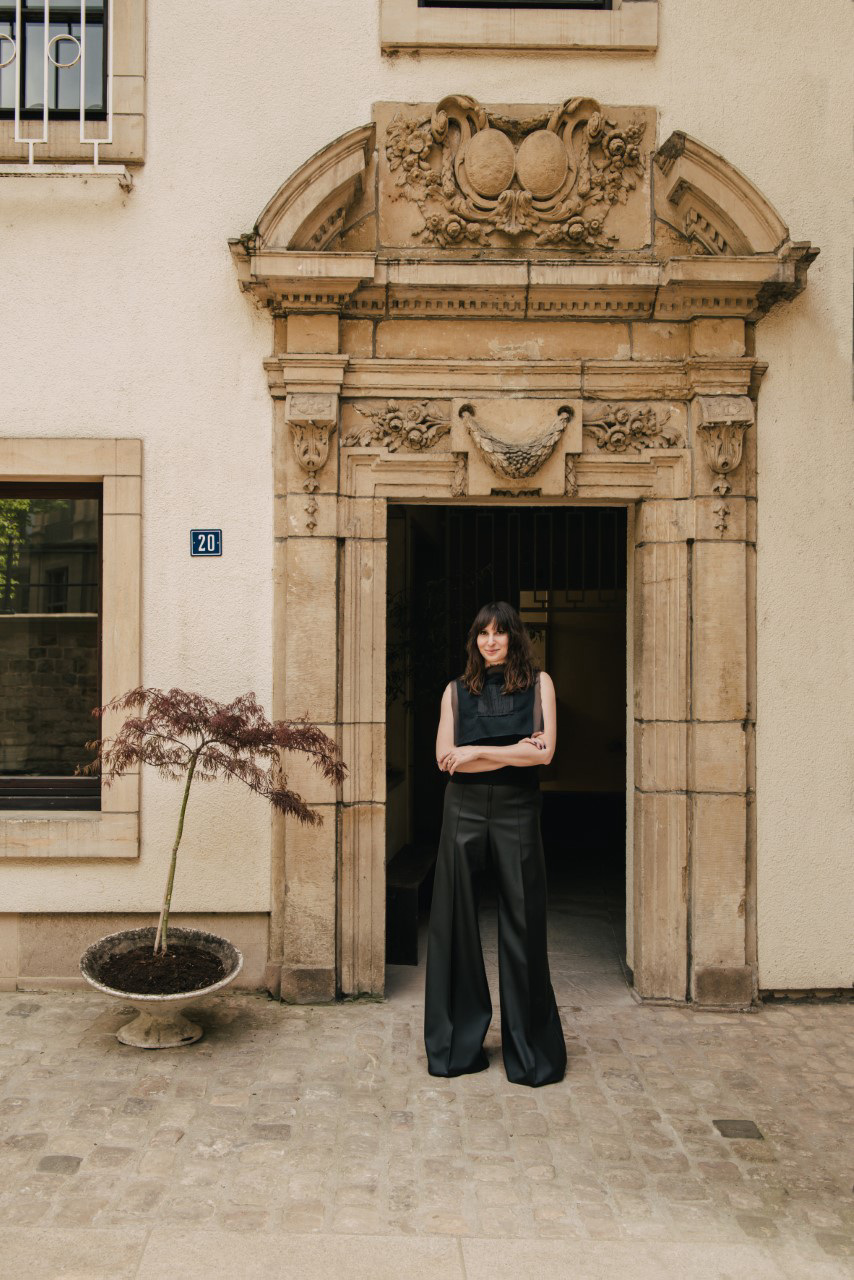 Sharón Zoldan
Sharón Zoldan is the founder of the international art consultancy firm SZ Advisory. Her diverse team of advisors approaches collecting as a form of philanthropy, with the conviction that supporting artists and galleries allows the creative community to flourish. With a background in Renaissance art, Zoldan has worked for a variety of museums and auction houses, including the Hammer Museum and Christie's auction house in Los Angeles. Below, she shares her expertise on everything from pre-fair acquisitions to the must-have survival items that every ABMB newcomer needs.
CULTURED: What's your secret to surviving ABMB?
Sharón Zoldan: No matter how spectacular your style or schedule, always wear comfortable shoes. A good night's rest is also crucial. Oh, and one of those iPhone battery packs—pre-charged!
CULTURED: How do you prepare your clients for the fair?
SZ: We make sure they know that the best pieces sell before the fair even opens. It feels sacrilegious that we need to buy works sight unseen, but we do our due diligence to vet the offerings well in advance. The fair is like an art crash course—clients interact with galleries from Milan, Mexico City, New York, and everywhere in between in such a short period of time. Ideally, clients will have already seen works by these artists in person at previous fairs, exhibitions, or auctions. That way, when the timing is right and an acquisition presents itself, they're informed and prepared for the moment.
CULTURED: Who are the artists you expect will have a moment this year?
SZ: The Korean minimalists of the Dansaekhwa movement—Park Seo-Bo, Lee Bae, Kim Tschang-Yeul, Ha Chong Hyun, and others—are on our radar. These Contemporary Masters are poised to draw large audiences, especially after the frenzy of Frieze Seoul. Their works read as peaceful—monastic even—but they stem from the tumultuous period following the Korean Civil War, and are a meditative response to the trauma of that time. I've also been keen on the works of Claudio Parmiggiani, one of the last members of Arte Povera, for years. On the younger end of the spectrum, I'm a big fan of Norwegian artist Frida Orupabo. A client recently hesitated on one of her pieces, and it just entered the collection at the Tate!
CULTURED: Which ABMB acquisition are you most proud of?
SZ: A silver El Anatsui tapestry from Acquavella Galleries. The work was from his more minimal "Metas" series, which, compared to the vibrancy of his other works, is more focused on form than on color. This was the first series where he included cut-up newspaper printing plates—a reference to the manipulation and dissemination of information—in addition to his signature alcohol bottle caps. Post-consumer, post-colonial materials.
CULTURED: What's the most underrated part of the fair? What's the most overrated?
SZ: Sometimes I'm so focused on work that I forget that I'm right on the beach! Beach breaks between booths? Underrated. Racing around the first day of the fair? Overrated. We've pre-sold everything we need to by that point, so I prefer to enjoy the people watching instead.
CULTURED: How do you find time for yourself amidst the chaos?
SZ: As long as I'm linking up with friends, I'm happy. But seriously, I'm working the entire week, so I usually wait to unwind until after the fair is over. But this year, my team and I are headed to back-to-back installs at our clients's vacation homes—first in Montana, then in Atlanta, and then Aspen. Could be worse…
CULTURED: What is your favorite memory at ABMB?
SZ: Savoring the Alaskan King Crab buffet at White Cube's party on the beach while Miguel serenaded us... Or watching fireworks from my client's yacht. Run-of-the-mill Miami stuff.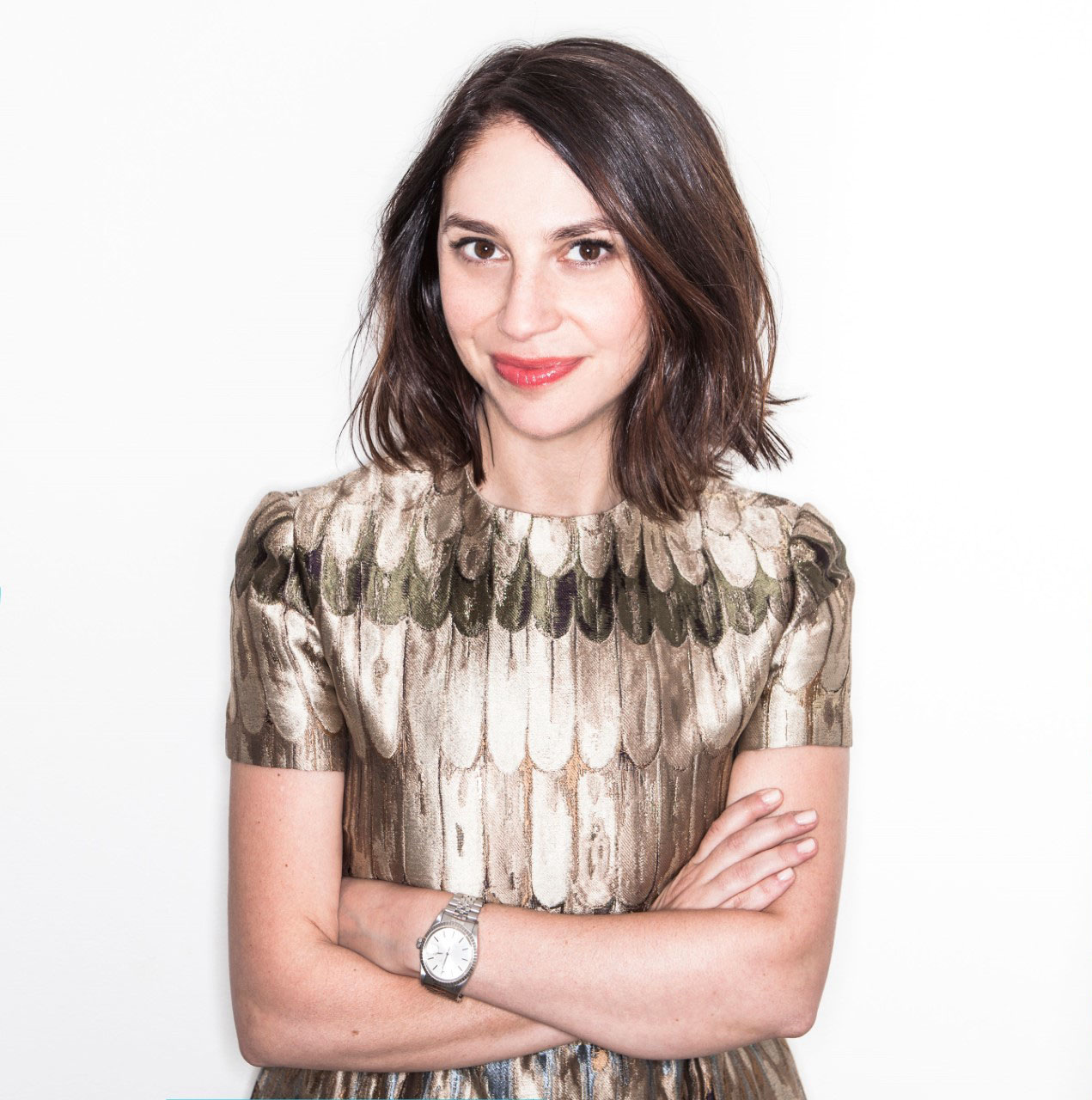 Molly Epstein
Molly Epstein joined Goodman Taft as a Principal in 2016 and, together with Abigail Ross Goodman and Ellen Langan, oversees the curatorial efforts of the firm. Before her tenure at the modern and contemporary art advisory firm, she spent a decade as a gallerist in New York and London, and served as director of New York's Gladstone Gallery. And if that isn't enough, Epstein is also the co-editor of the Art for Rollins publication series, and currently sits on the Grant Advisory Committee of the VIA Art Fund. Here, she takes CULTURED through her most treasured ABMB memories—from poolside Miley Cyrus concerts to landing a Nicole Eisenman sculpture for a Boston public park.
CULTURED: What are your tricks for making it through ABMB?
ME: Comfortable sneakers, multiple phone chargers, and the energizing boost of seeing friends and colleagues from around the world. Oh, and a late-night falafel from that spot on Collins...
CULTURED: What do you do to prepare for the fair?
ME: With 238 participating galleries to visit, it's definitely an endurance event. Before we travel to Miami, we do a great deal of preparation with our collectors to ensure our time is well-spent. There are always discoveries to be made, too. Even the best-prepared collector will have an encounter with a maker or object that is novel as they walk through the convention center.
CULTURED: Who are the artists you have your eye on this year?
ME: Nikita Gale. Following the artist's first European institutional solo show at London's Chisenhale Gallery and a recent project at 52 Walker in New York, Gale will be showing new work at a debut ABMB solo presentation with the Detroit-based gallery Reyes-Finn. Painter Leslie Martinez will have a solo booth with the Dallas-based gallery And Now, as well as new paintings on view with Commonwealth and Council from LA in the fair's main section. And the 95-year-old painter Lois Dodd, whose practice has recently attracted a great deal of attention (and who had a stellar survey show at the Hall Art Foundation in Vermont last summer), will show paintings from the late 70s to the present day with Alexandre Gallery.
CULTURED: Which of your ABMB acquisitions means the most to you?
ME: One of our most meaningful acquisitions to date was Nicole Eisenman's Sun In My Eye On The Beach, which we acquired in 2019 from Hauser & Wirth for the Alfond Collection of Contemporary Art at Rollins College. We worked with the artist earlier that year to site a version of her Fountain sculpture from Skulptur Projekte Münster in a public park in Boston. (Happy to tell you about this one because it is in a public collection at the Rollins Museum of Art, but we usually stay mum—discretion is at the core of our practice!)
CULTURED: What are you most looking forward to?
ME: Having dinner at Nina Johnson's beautiful home to celebrate the fantastic painter Rochelle Feinstein, a Christopher Myers performance hosted by James Cohan Gallery, and dinners with friends in the garden at Mandolin. Visiting the wonderful Susan Bell Richard at her home is always a highlight of the week for me. We met through the artist Jim Hodges and have been dear friends ever since. Her home and collection offer a moment of calm and beauty in the midst of the hubbub and frenzy.
CULTURED: How do you unwind at the fair?
ME: An early morning walk on the beach is a rare art fair experience.
CULTURED: What's are some ABMB highlights you'll never forget?
ME: The party Jeffrey Deitch threw at The Raleigh in 2014—Miley Cyrus performed by the pool. Also, the party at the Delano in 2012, where A$AP Rocky did a set.

Suzanne Modica and Ashley Carr
Suzanne Modica and Ashley Carr co-founded their eponymous art advisory Modica Carr in 2015. While Modica works with clients focused on acquiring a range of post-War and Contemporary works, Carr specializes in assisting those with a taste for emerging artists. Below, the pair tells CULTURED the secret to planning for a FOMO-free ABMB.
CULTURED: How do you navigate the acquisition frenzy?
SM: Over the past few years, we've seen waves of artists who clients would have to chase down to make an acquisition. With that in mind, we work to identify undervalued artists.
CULTURED: How do you identify a smart investment?
SM: We work with our clients to establish a framework for their collections. This means we provide insight into the market for each artist under consideration, how specific works fit (or don't) into their collections, and what an appropriate price might be. There will always be works acquired for love, rather than based on market data alone, but that's the secret to interesting collections!
CULTURED: What's the biggest misconception about the fair?
AC: The biggest misconception is that ABMB is one long party. Of course we love to have fun—but only after full days at the fair, ensuring that our clients have the best experience possible.
CULTURED: What is your favorite way to wind down during ABMB?
SM: Once the fair jitters are out of the way, we usually plan a fun dinner with clients and gallerists and hit the dance floor at Twist.
CULTURED: How do you approach the after-hours festivities during the week?
SM: The sheer number of fairs and parties is daunting and, frankly, overwhelming. We need to accept that we're going to miss some things, and that is fine.
CULTURED: What's been your favorite ABMB moment over the years?
AC: Our most memorable moment was the year that it rained nonstop. The streets were flooded, and we were trapped at The Standard for hours before walking back to our hotel in ankle-deep water. Thankfully, neither of us was wearing our best shoes. Our luggage heading home was a bit lighter that year!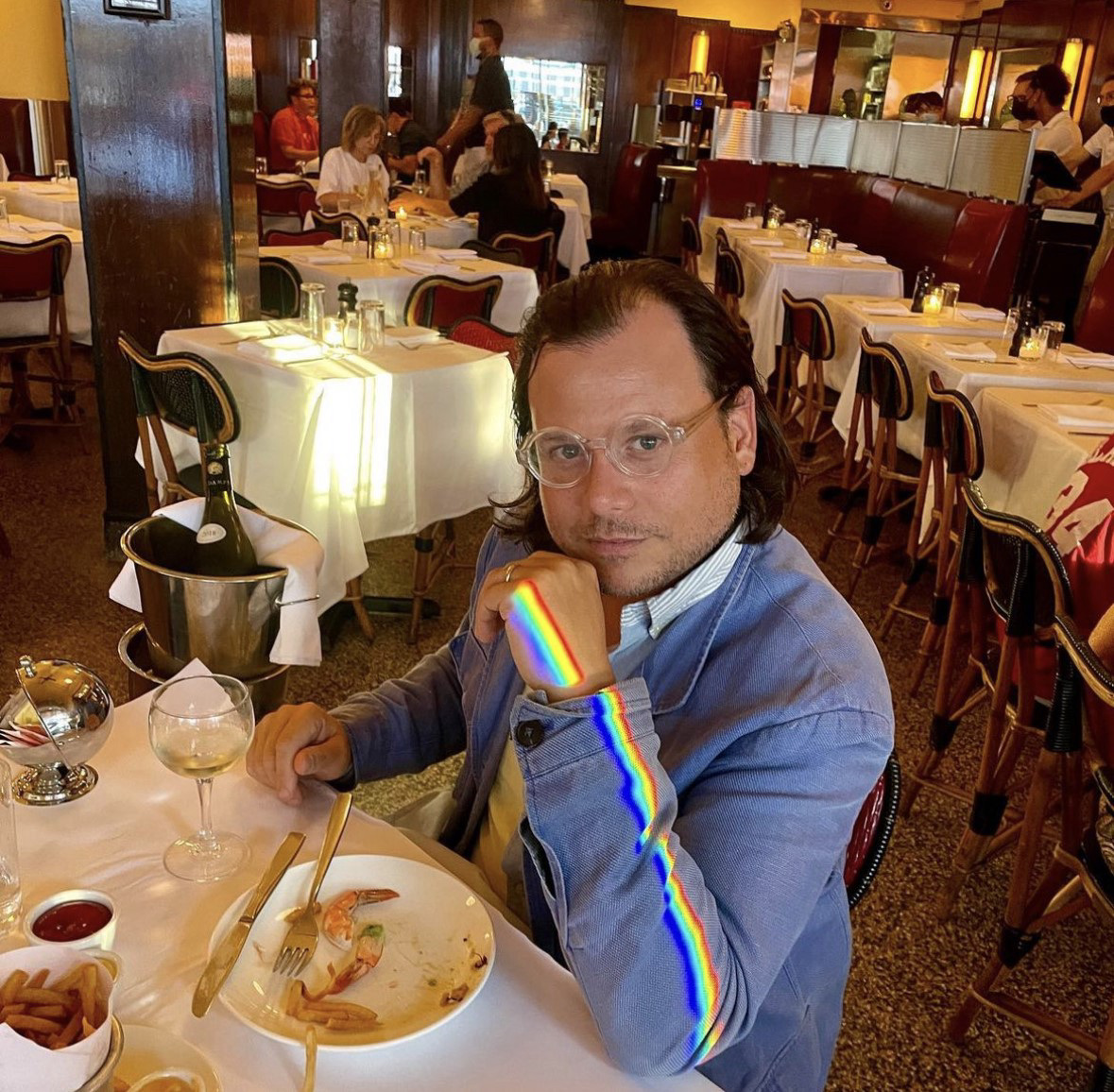 Benjamin Godsill
As the founder of the New York art advisory firm Curatorial Services, Benjamin Godsill helps clients shape collections of sought-after pieces from the late 20th and early 21st centuries. To do so, Godsill draws on more than a decade of experience as a museum curator and auction house specialist—he held a number curatorial roles at the New Museum, and was a senior specialist in contemporary art at Phillips auction house. Here, Godsill shares his expertise on getting oriented—and bronzed—amid the art fair chaos.
CULTURED: What's your secret to navigating ABMB?
Benjamin Godsill: I go to the beach every morning for a quick dip and a few moments in the sun without my phone. But the real secret is a state of mind: I'm stoked that I live a life full of art, and that I get to hang out with my brilliant art world friends for a week.
CULTURED: How do you prepare your clients for the fair?
BG: Part of my role as an advisor is to streamline all the offers out there so that my clients can focus on the cream of the crop. Before every fair, my team and I create a plan for each client. By the time we arrive, we have a clear vision of the artists we plan to acquire. I spend hours with gallerists discussing what they're bringing to Miami and which works would fit into which collections. On the opening morning of ABMB, I have my schedule in hand with a plan for how my clients and I will spend the first few hours of the day. Once we conclude our most pressing business, we make sure we visit each booth and chat with any dealers we're curious about.
CULTURED: Which artists have you got your eye on this year?
BG: The great thing about art fairs, despite all the work I just described, is learning who is registering on the collective radar. I can't wait to see the brilliant Maria Bernheim's booth, where she's presenting paintings by Ding Shilun. I'm also keen to see the work of two artist-musicians who I think will get a lot of buzz: Jasper Marsalis at Kristina Kite and Chino Amobi with Fitzpatrick.
CULTURED: What was your biggest ABMB acquisition?
BG: A gentleman never kisses and tells! Let's just say that I've made a lot of gallerists and a lot of collectors very, very happy.
CULTURED: What's the most underrated part of ABMB? What's the most overrated?
BG: Most (but not all!) of the parties are pretty overrated. For me, the real highlight is the serendipitous stop-and-chats with friends and colleagues from around the world. It's always a special treat to trade gossip and market intel while waiting for a table at Joe's, or in the 2 a.m. line at La Sandwicherie. No matter how stressful the week is, it helps when you can see—or at least smell—the ocean.
CULTURED: How do you relax during the week?
BG: There is no better way to unwind after a stressful day of dealmaking than with a good Diet Coke-fueled party. I look forward to getting my dance on, but I try not to plan out my evenings out too much. I'm past the age of sitting in traffic just to attend a brand activation. Wherever I end up will always be the right place as long as I'm with fun people.
CULTURED: What is your favorite memory from the fair over the years?
BG: What happens at Mac's Club Deuce… stays at Mac's Club Deuce.