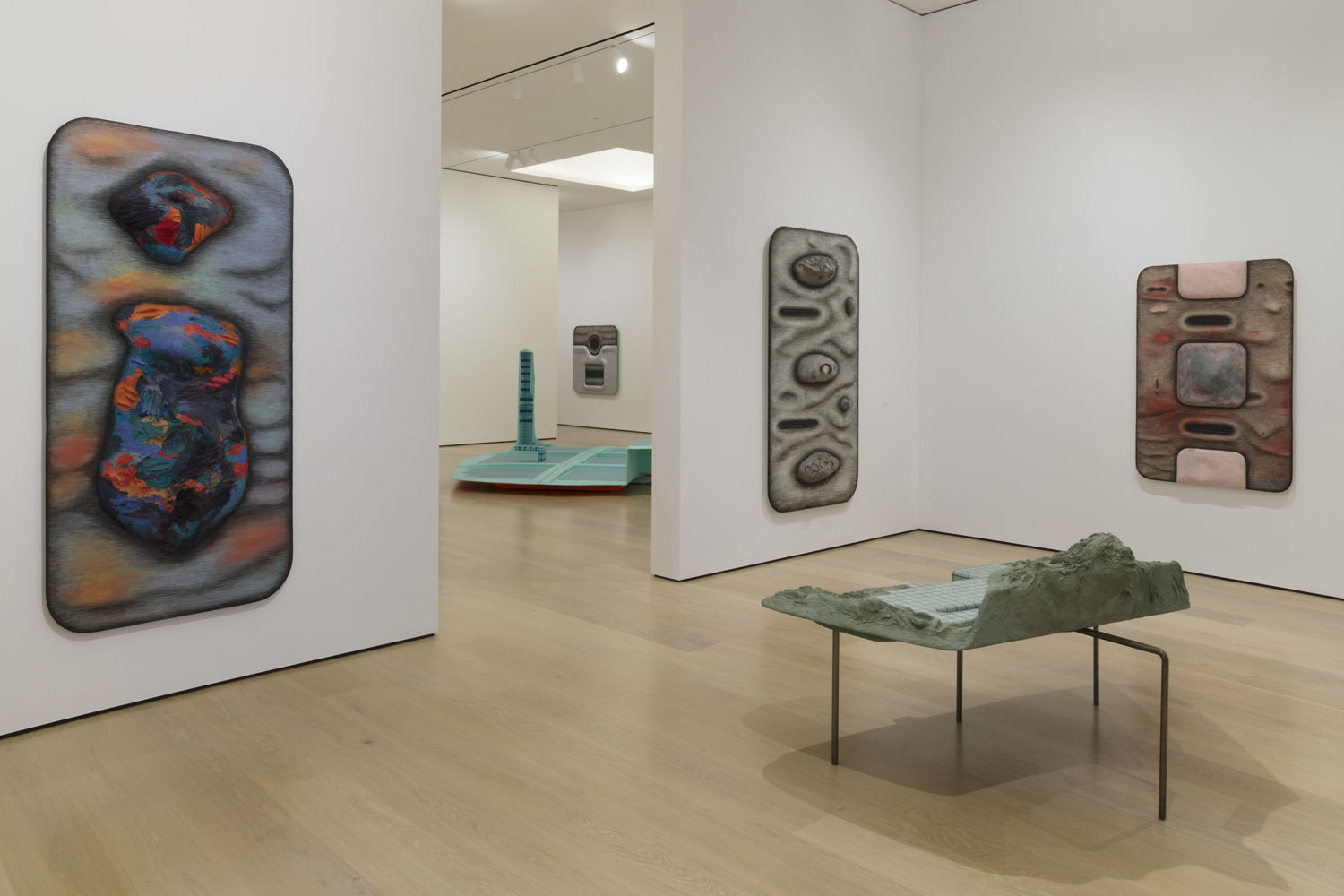 Tishan Hsu's "Liquid Circuit" Hammer Museum and Sculpture Center
Now everyone's favorite artist, Tishan Hsu languished for a few decades after an initial flourishing in mid-1980s New York. The revival can't merely be pinned to the fact that his wall-mounted pieces look like giant iPhones—though it doesn't hurt. The work is fascinating and fun, solid and deliquescent. His woozy sculptures and sculpture-painting hybrids capture a lot of current obsessions in a techno body-horror cartoon.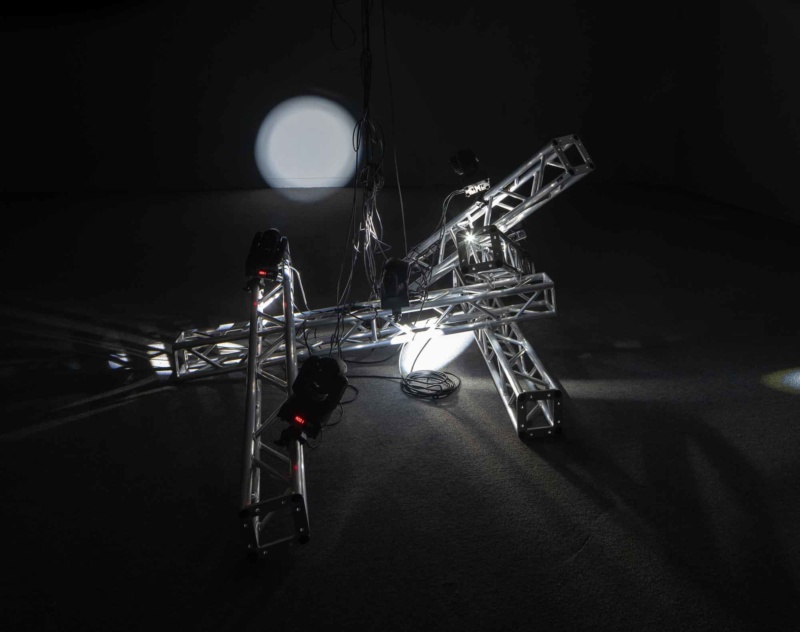 Nikita Gale's "Private Dancer" at The California African American Museum
Here's one that never really got a chance to be seen, and it's a shame, although being more or less alone in the museum gives an extra little twist to the "private" of the title. Nikita Gale's installation is alternately hypnotic, eerie and menacing. A pile of miniature theatrical lighting trusses sits like a ruin in the middle of a darkened room, their spotlights darting here and there, programmed to move in coordination with an unheard soundtrack: the eponymous, classic 1984 Tina Turner album.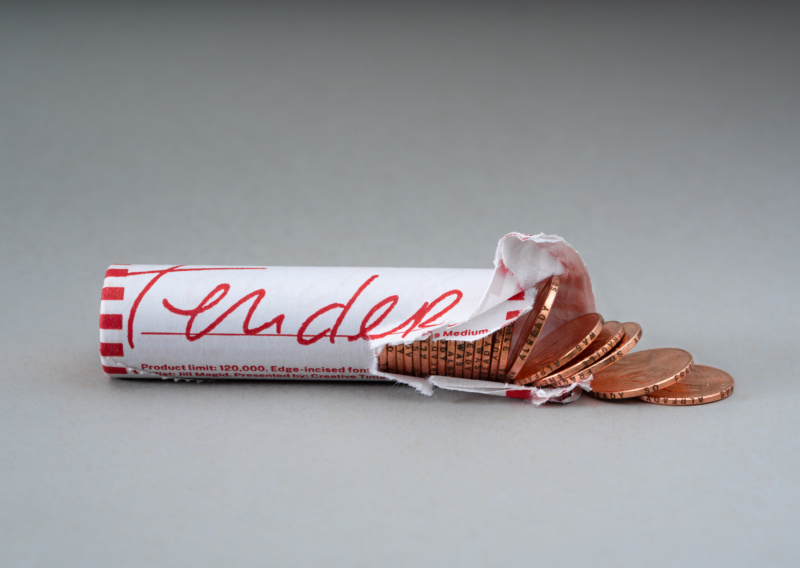 Jill Magid's "Tender" for Creative Time
The body was already so fragile. So goes the phrase that Jill Magid inscribed along the rim of 120,000 pennies, put into circulation in New York. They will, of course, continue to travel for years to come, a record of a plague in a future that will no doubt bear its scars. The total value of Magid's pennies is equivalent to one of the stimulus checks that went out in March. With a second and even more meager batch now on the way, it's a shame we don't have a lesser coin, although as everyone knows, a penny costs more to produce than it is worth.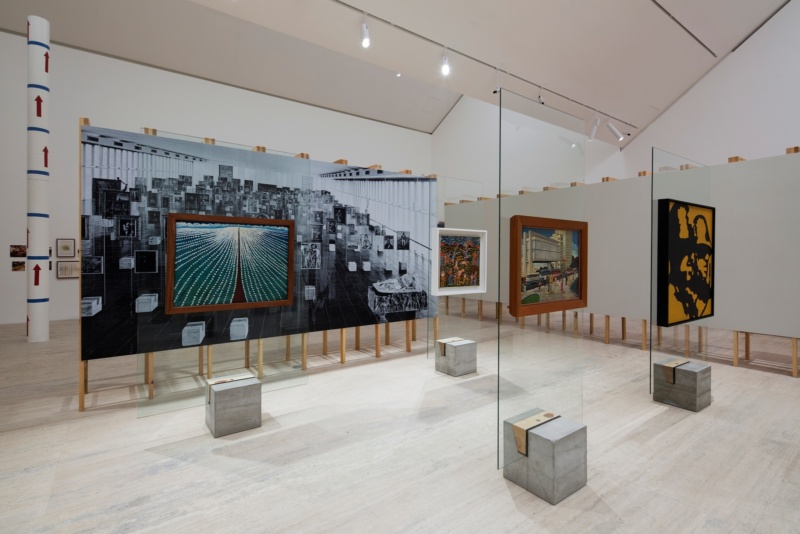 Lina Bo Bardi's "Habitat" at Museum of Contemporary Art, Chicago
It wouldn't be our year in shows without a canceled one. Set to have opened in June, this survey of the work of brilliant architect, curator, illustrator and critic Lina Bo Bardi would have been a delight, if the catalogue is anything to go on. Her Casa de Vidro and the MASP building are classics of Brazilian modernism. At the latter, in the 1970s, she famously rearranged the permanent collection in a strict chronological order (doing away with geographic distinctions) and mounted the paintings on glass easels, lined in rows, so visitors could peruse the backs and fronts simultaneously.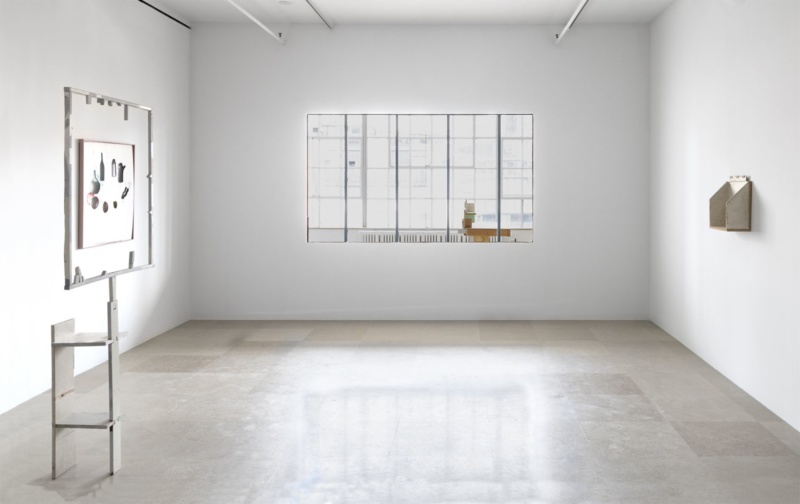 Gedi Sibony's "The Terrace Theater" at Greene Naftali
After a steady diet of virtual art experiences and remote walk-throughs, this was a fine palate cleanser. Gedi Sibony's show was all subtlety and quiet gestures—the kind of tactile, rough-hewn materiality and those nuances of presence that demand in-person viewing.