Ralph Lauren
Ralph Lauren opens the doors to its elegant palazzo in Milan with a celebratory cocktail party hosted by David Lauren. The palazzo is Milanese in style—with a discreet facade opening into an impressive courtyard. The home is furnished with the signature touches of the Ralph Lauren lifestyle: Chesterfield sofas draped with tartan throws, gallery walls exhibiting equestrian paintings, cream-sofas offset by the decorative antiques and rugs. The interiors offer a hint of polo tradition, with riding accents sculpted in bronze.
Ralph's Milan is open by appointment only from June 7th to June 11th at Palazzo Ralph Lauren, Via San Barnaba 27.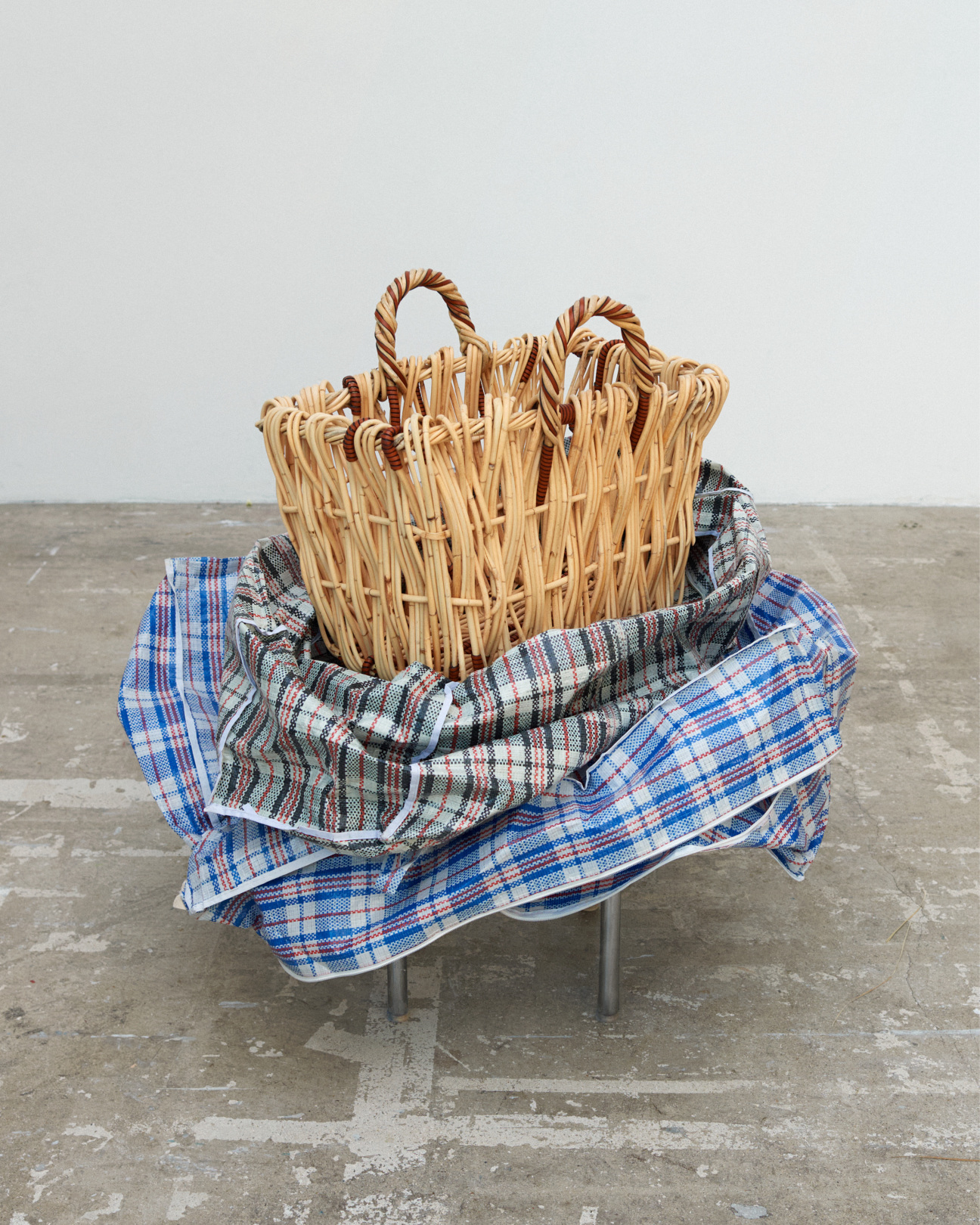 Loewe
LOEWE celebrates craft over cocktails in an exhibition titled "Weave, Restore, Renew," a project led by creative director Jonathan Andereson. This year marks the Spanish house's sixth installment at the furniture fair and its continued conversation on craft, celebrating how manual processes give meaning to objects, while honoring its history and value for future use.

The exhibition is open through June 12 at Palazzo Isimbardi, Corso Monforte, 35.
Hermès
Hermès Maison launches their home collection at La Pelota, where the French house explores the theme of 'lightness' with a construction of four towers made of wood and translucent colored paper. Inside, each tower hosts a particular theme of objects that displays the house's commitment of craft to finely made objects.

This year the house focuses in on its textiles, prominently displaying five creations that explore the theme of "lightness" in artfully arranged, color-coded blocks. A graceful and minimal selection of furniture are spotlighted in creamy, light woods—composed of materials such as oak, leather, canework and bamboo. Finally, there is table service: a 24-piece porcelain set in a honey-hued, dijon yellow.

The exhibition is open through June 12 at La Pelota, Via Palermo, 10.
Louis Vuitton
Louis Vuitton celebrates 10 years of its Objets Nomades collection of furniture and objects in Garage Traversi, a space designed by Atelier Oï, the Campana Brothers and Raw Edges. This year's exhibition features a collection of new and continuing commissions created by 14 international designers ranging from Patricia Urquiola, India Mahdavi, Tokujin Yoshioka, Atelier Biagetti and more.

During Milan Design Week, the house unveils five new Objets Nomades pieces, including three new chairs by Swiss design studio Atelier Oï—a seating set made of strips of rich Louis Vuitton leather held together with brass buckles, a design feature inspired by the Maison's bags. They are joined by a new four-seater modular sofa by Campana Brothers, a sofa inspired by cloud shapes and comes in eleven removable fabric-covered cushions. The final new Objet is a table by Raw Edges, composed of a carbon-fibre base and upholstered with the house's signature leather treated for indoor and outdoor use.
The Louis Vuitton Objets Nomades exhibition is open at Garage Traversi, via Bagutta 2, 20121 Milan, June 7th, 2.00pm-6.00pm, June 8th-12th 10am to 8pm.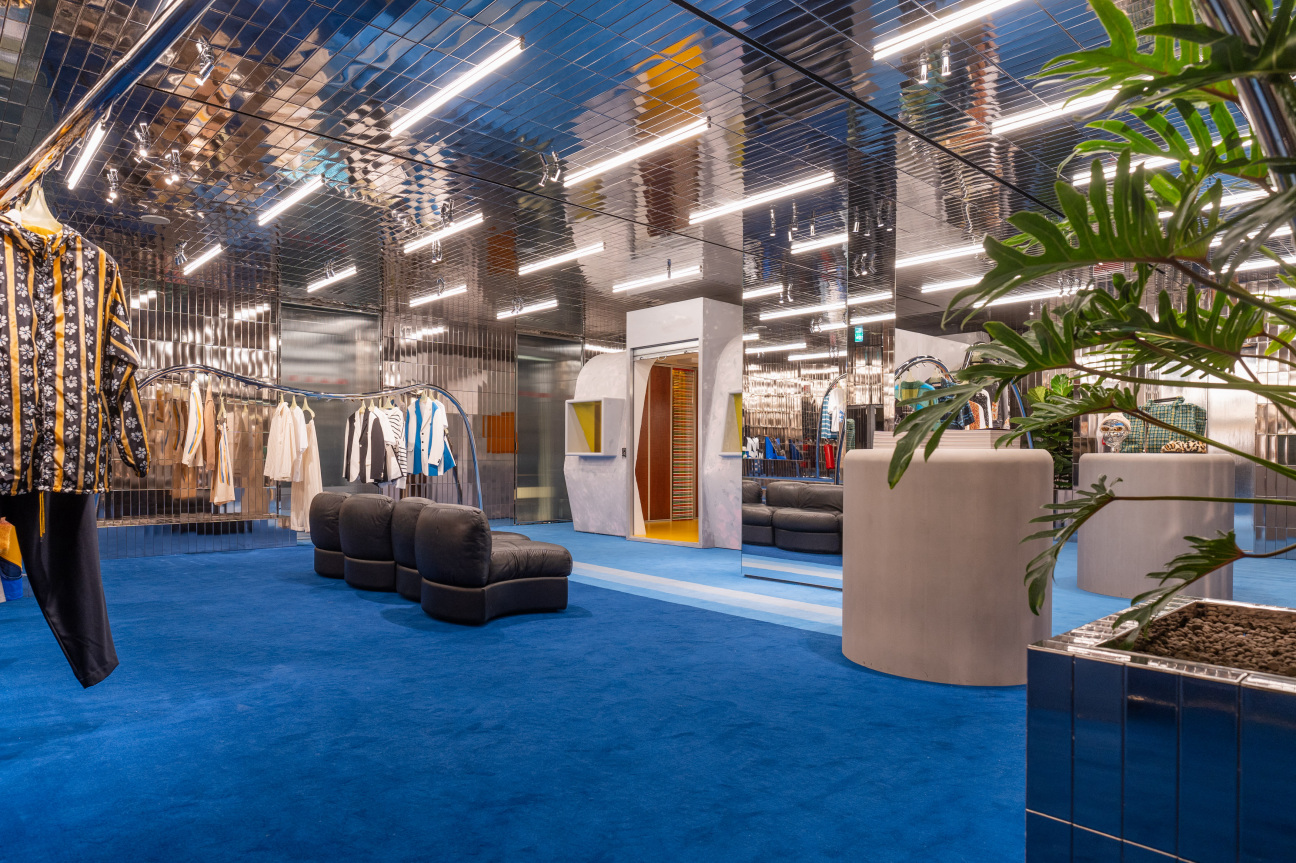 Marni
Marni opens its door to its new flagship boutique on Via Montenapoleone, with a cocktail hosted by Francesco Risso and A Magazine Curated By. The Aluminum Group played a live performance, moving through the crowd as the contemporary artist Shoplifter displayed their site-specific work commissioned for Salone del Mobile 2022.

The Marni store opening marks a new introduction of retail design—creating a sensory-provoking space with unremitting architectural elements: marine-blue carpeted floors, disco mirrored paneled walls, and decorative accent elements that create a contrast between solidity and refraction. Marni reaffirms the brand as a creative playground holding a constant dialogue with art through the introduction of this new store concept.