While last year's show saw a pared down roster and a renewed venue, Design Miami/ 2021 is in full gear as it opens its VIP vernissage on November 30 and its public doors on December 1. Here, pre-viewing, two independent curators give their first impressions on the design fair's upcoming program.
Roya Sachs
"I'm intrigued to see the curatorial refresh of the fair's new director Wava Carpenter, focusing this year on design's power for a better future and human interconnectivity. The Curio platform will showcase 19 galleries, 13 of which are newcomers, which is all the more exciting! Within this program, nonprofit House of Today is presenting "Nature Morte," a solo exhibition of Lebanese designer Khaled El-Mays, which showcases his collaboration with artisanal craftsmen in Mexico City (and presents his first-ever chair design).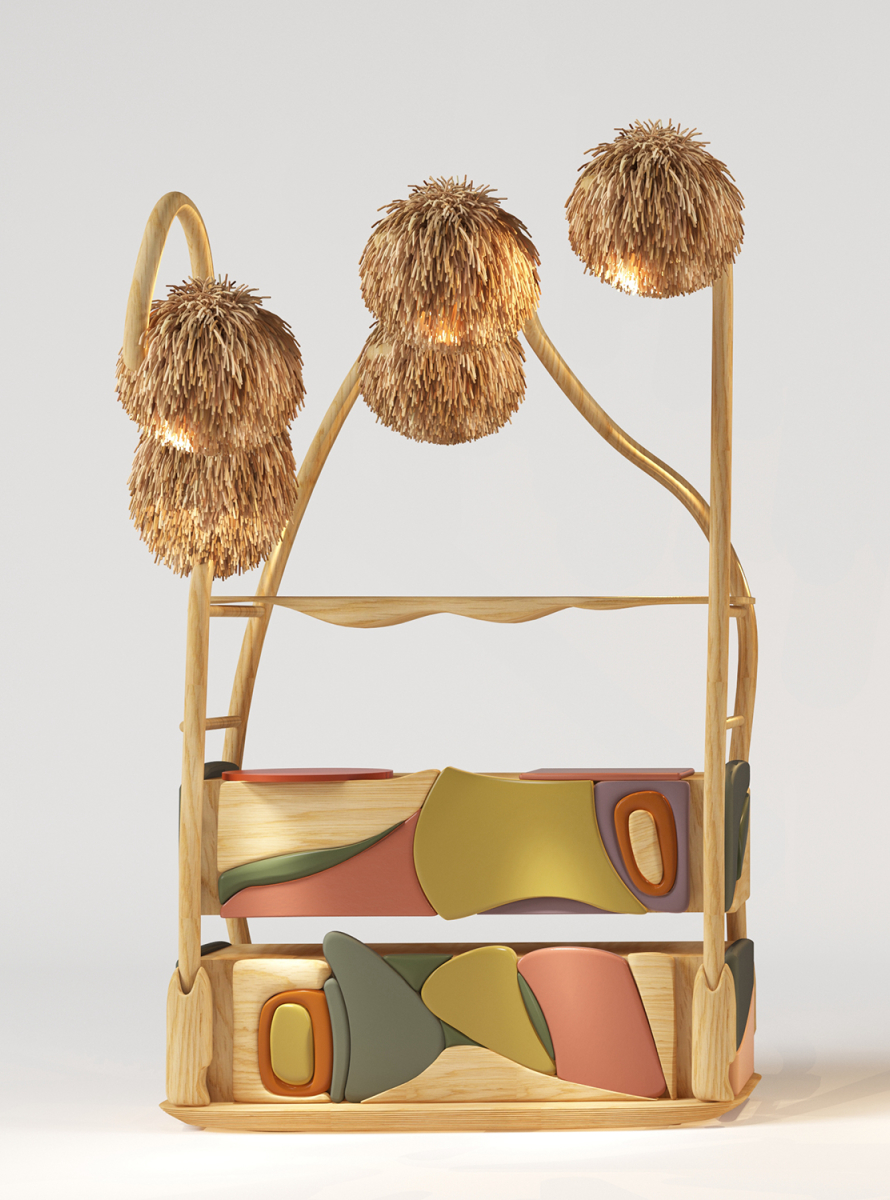 In the throes of the usual Miami heat, I'm also looking forward to finding respite at Crosby Studios's Harry Nuriev's The Bedroom installation—a meditative ryokan-inspired lightbox bedroom booth (you will likely find me buried under multiple pillows here by day four).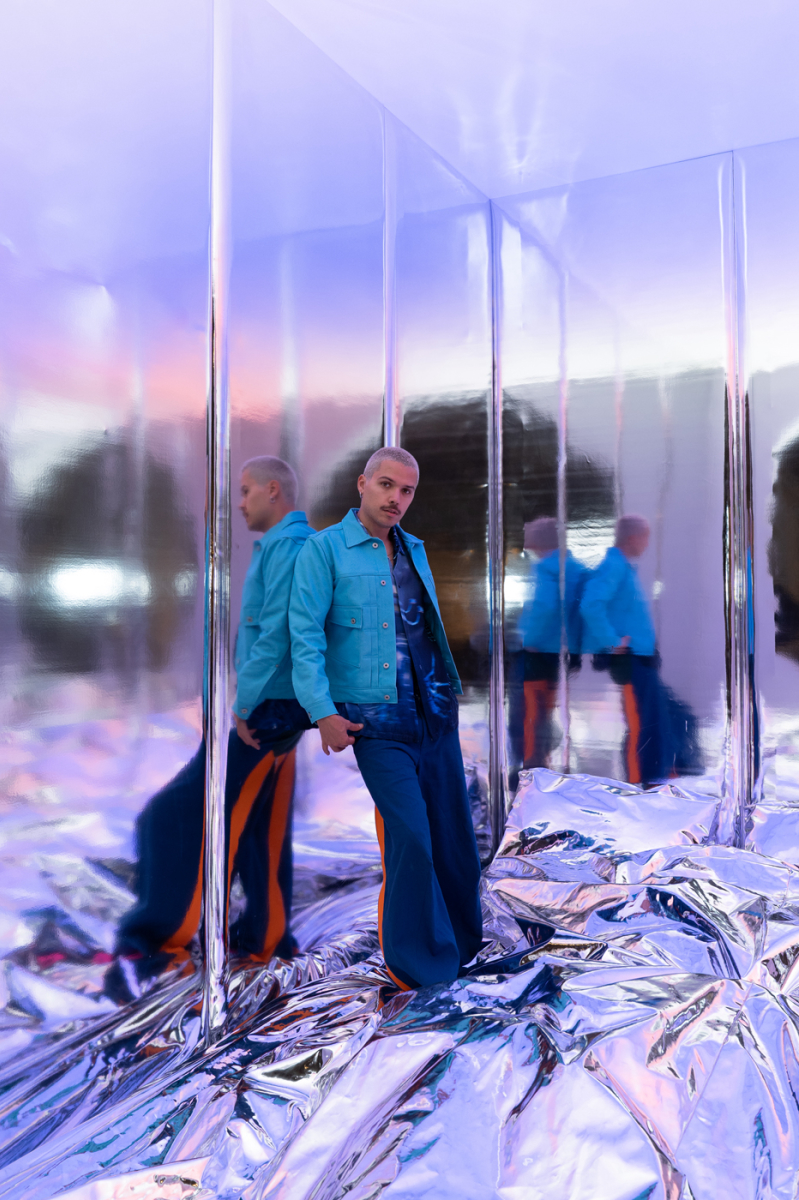 Finally, I'm excited to explore the neighborhood activation with Studio Proba and Enjoy The Weather's awarded 2021 Annual Design Commission. The interactive playground installation will serve as the blueprint for a virtual Augmented Reality game developed by Enjoy The Weather—a great way to bring tech and design into public space and engage the larger community."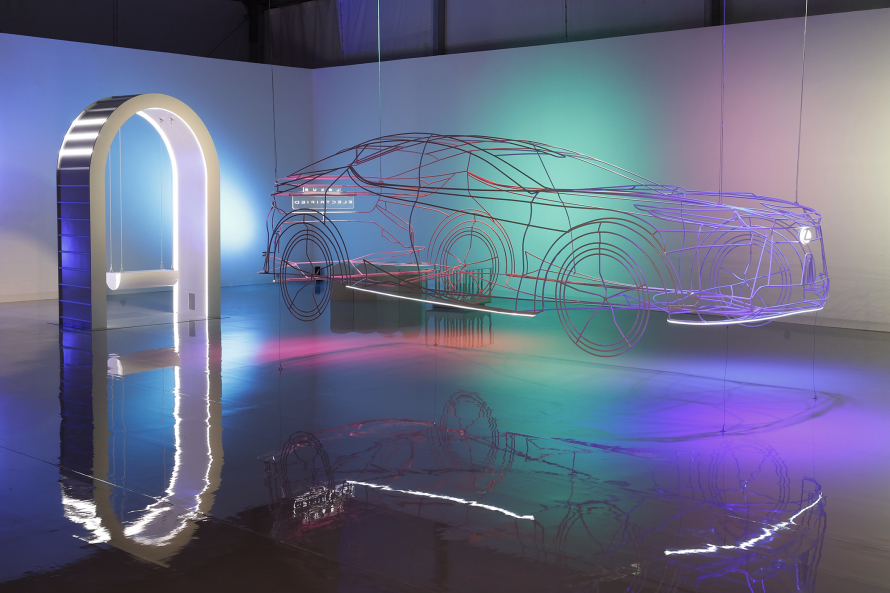 Alexandra Cunningham Cameron
"At Design Miami/ this year, I think people will connect with carefully crafted, handmade works that have an intimate quality like Sam Stewart and Victoria Yee How's pleated muslin lamp, Madoda Fani's smoke-fired terracotta vessels and Rhys Gaetano and Ray Smith's distorted disco balls. These pieces are labors of love that demonstrate how artists and designers take their time redefining popular culture and craft histories.
I haven't seen the work yet but I hear Germane Barnes and Khaled El Mays will also bring new pieces to the fair.
Also, I have to add that Nina Johnson's series of shows is extra special this year—Jamilah Sabur, Judy Chicago and Joe Holtzman."