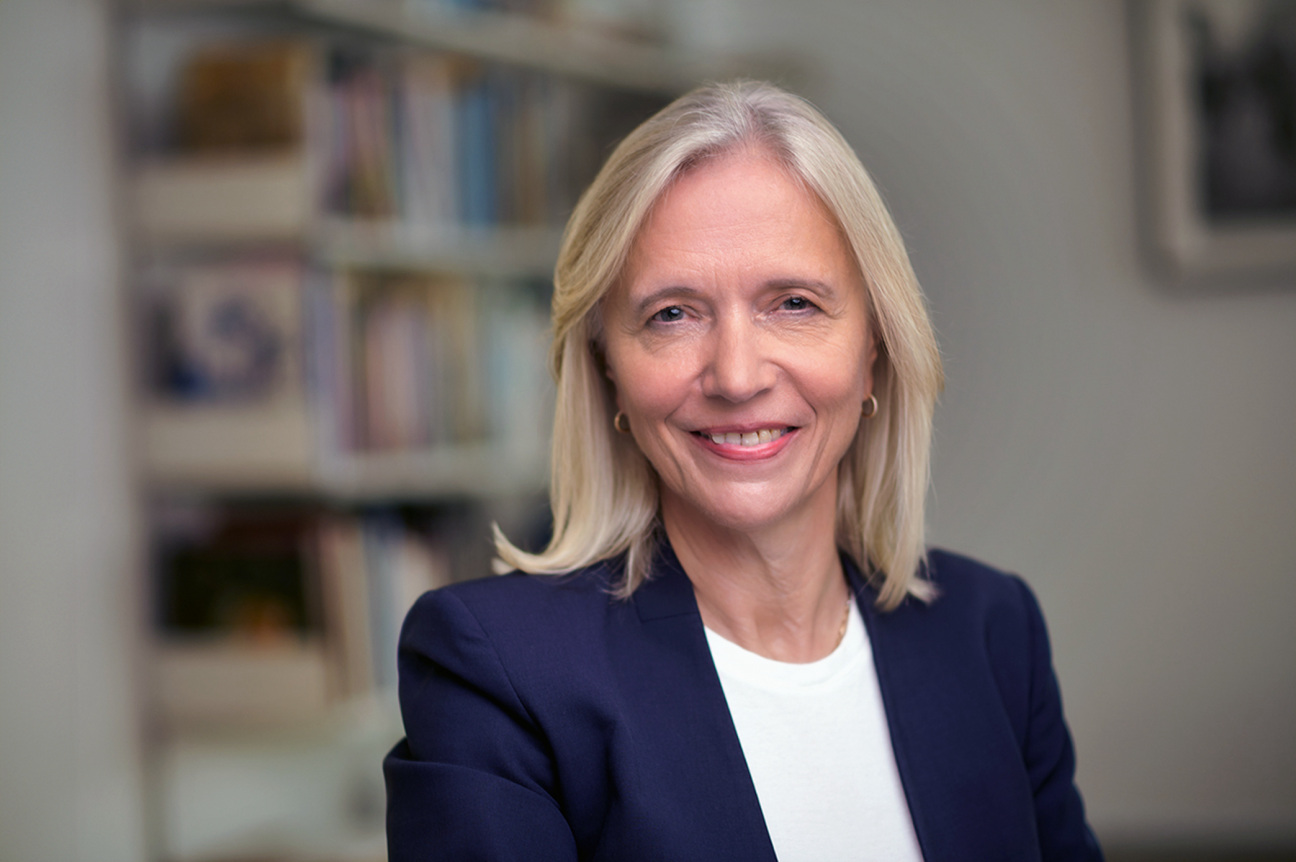 One of the most high-profile vacancies in the art world has been filled.
The Solomon R. Guggenheim Museum and Foundation announced on Monday that it would appoint Mariët Westermann as its next director and CEO. Westermann currently serves as the vice chancellor of NYU Abu Dhabi. She is the first woman to independently lead the cultural organization, which has branches in Venice, Bilbao, New York, and Abu Dhabi.
Westermann is, in some ways, an unorthodox choice. Although she trained as an art historian—she received her PhD in art history from NYU's Institute of Fine Arts with a focus on the art of the Netherlands—she has spent much of her career in academia. Before helping to establish NYU Abu Dhabi, she served as executive vice president of the Mellon Foundation and as a faculty member at the Institute of Fine Arts and Rutgers University.
In statements announcing her appointment, the Guggenheim emphasized Westermann's track record overseeing an international organization, her bona fides in the fields of philanthropy and art history, and her dedication to sustainability. In addition to developing new programs including an MFA in visual art and media and an MBA with NYU's Stern School of Business, she advocated for the development of NYU Abu Dhabi's first Climate Action Plan, a roadmap to carbon neutrality by 2050.
"I know we are in capable hands as we continue to think about what it means to be a truly global institution, the responsibility that comes along with that, and how we operationalize those values," said Wendy Fisher, president of the Guggenheim Foundation's board.
Westermann will replace Richard Armstrong, who in 2022 announced plans to step down from his role after almost 15 years. Until Westermann officially begins in June, the museum is being led by a group of three deputies: chief curator Naomi Beckwith, general counsel and secretary Sarah Austrian, and chief financial officer Marcy Withington.
Many names were floated in the press over the past six months as potential candidates for the Guggenheim directorship, including Madeleine Grynsztejn of the Museum of Contemporary Art Chicago, Melissa Chiu, director of the Smithsonian's Hirshhorn Museum and Sculpture Garden, and Dia Art Foundation director Jessica Morgan, who reportedly pulled herself out of the running.
With Westermann, the Guggenheim has chosen a seasoned administrator who has experience navigating complex bureaucracies and foreign governments. "I have been blessed with wonderful experiences as an art historian, global educator, curator, philanthropist, and academic leader," she said in a statement. "The kind of complexity and high aspiration that have been so motivating to me in these prior roles has prepared me to help the Guggenheim realize its full potential as a constellation of museums, united in one mission and grounded fully in their local environments and communities."