Known for chart-topping hits like "Mi Gente" and "LA CANCIÓN," reggaeton singer J Balvin is now setting his sights on the visual arts. Today, the Hirshhorn Museum and Sculpture Garden in Washington, D.C. announced the Colombia-born musician as its first-ever "cultural ambassador."
Following the announcement, the six-time Latin Grammy award-winner told Page Six about the significance of visual arts in his life outside music. Balvin said he is "most passionate about contemporary art because it's the artist's real-time interpretation, expression, and experience of what is happening in the world today."
The singer's personal art collection, which has grown exponentially since he released his first album in 2013, consists of works ranging from classical to au courant. His home in Medellín features pieces from renowned artists such as KAWS—to whom he presented the Hirshhorn Ball Award last May—as well as the infamous Takashi Murakami, who has created both album art and a line of colorful clothing in collaboration with Balvin.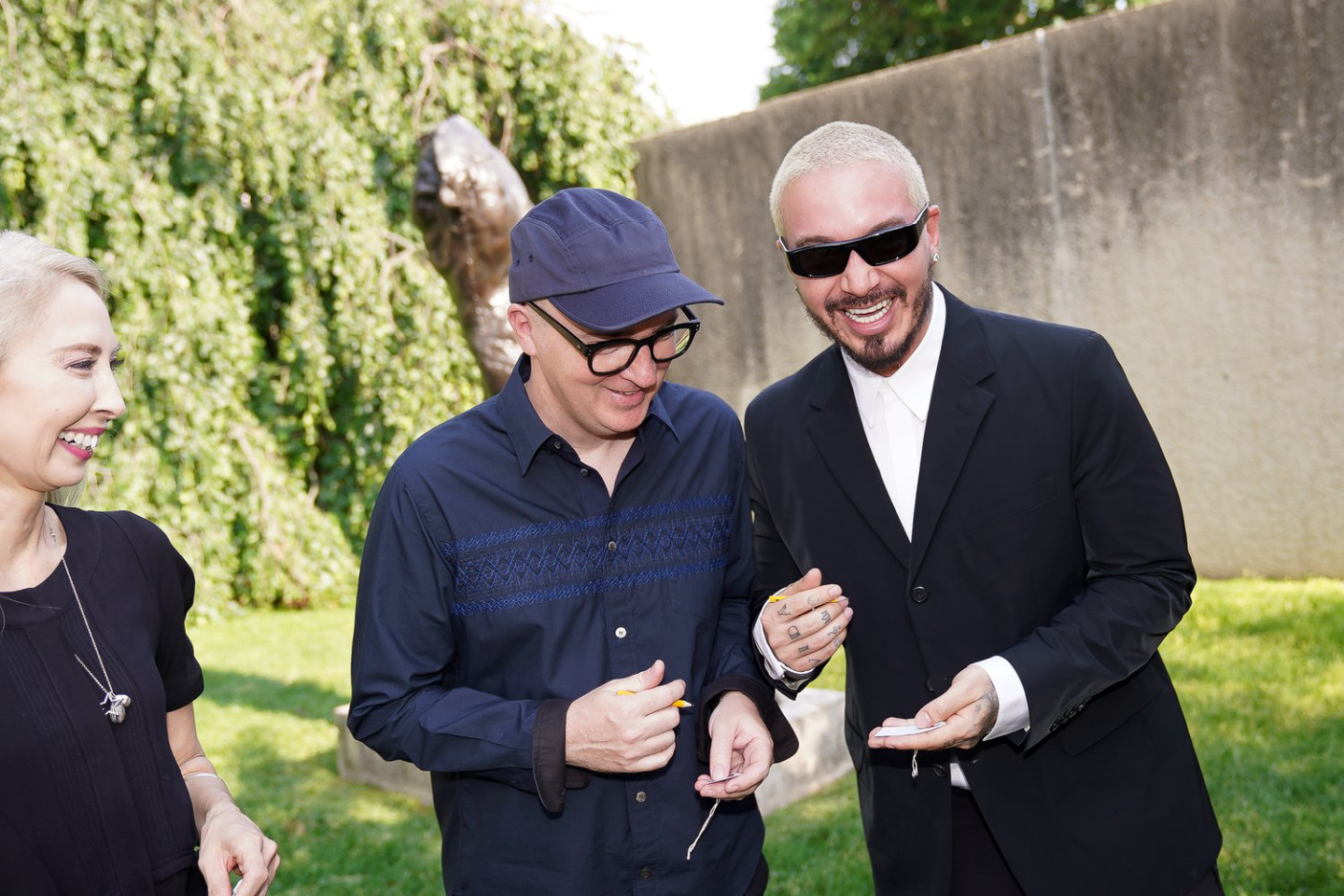 In past interviews, Balvin has been vocal about his ongoing battle with anxiety, loneliness, and depression, and his reliance on creative expression as a means of healing. In line with this sentiment, the Hirshhorn Museum offers free admission to its world-renowned collection of 20th century contemporary art, removing a barrier to access that often shrouds the art world in a veil of exclusivity.
In his new position, Balvin will shape and promote the museum's educational programs, ensuring their availability in both English and Spanish. His role grants him the power to put young creatives in conversation with some of the world's most influential artistic voices. The singer will also be using his existing social platform to highlight his involvement in the contemporary art space, offering creative insight, even to those who cannot visit the museum in person. With Balvin's appointment, the museum signals its commitment to accessibility, and to introducing fine art to a new generation of visitors.