Amy Globus and John Clark know a thing or two about crafting a strong identity. As co-founders and creative directors of Team, a Brooklyn-based independent strategy and design studio, the pair bring a unique dynamic to their work with clients ranging from the world's best galleries to Fortune 500 companies.
"There are a couple things I think set us apart: momentum and friendship," explains Clark. "We move quickly, and with integrity. A rebrand shouldn't take years. It's criminal to mire a client in excess strategy … This momentum causes client relationships to evolve into friendship and trust."
Whether it's a new startup telling its story for the first time or a legacy brand looking to reinvent itself, Team has built a reputation for finding thoughtful answers to complicated problems. Furthermore, their distinctive approach is equally rooted in fine art and formal design.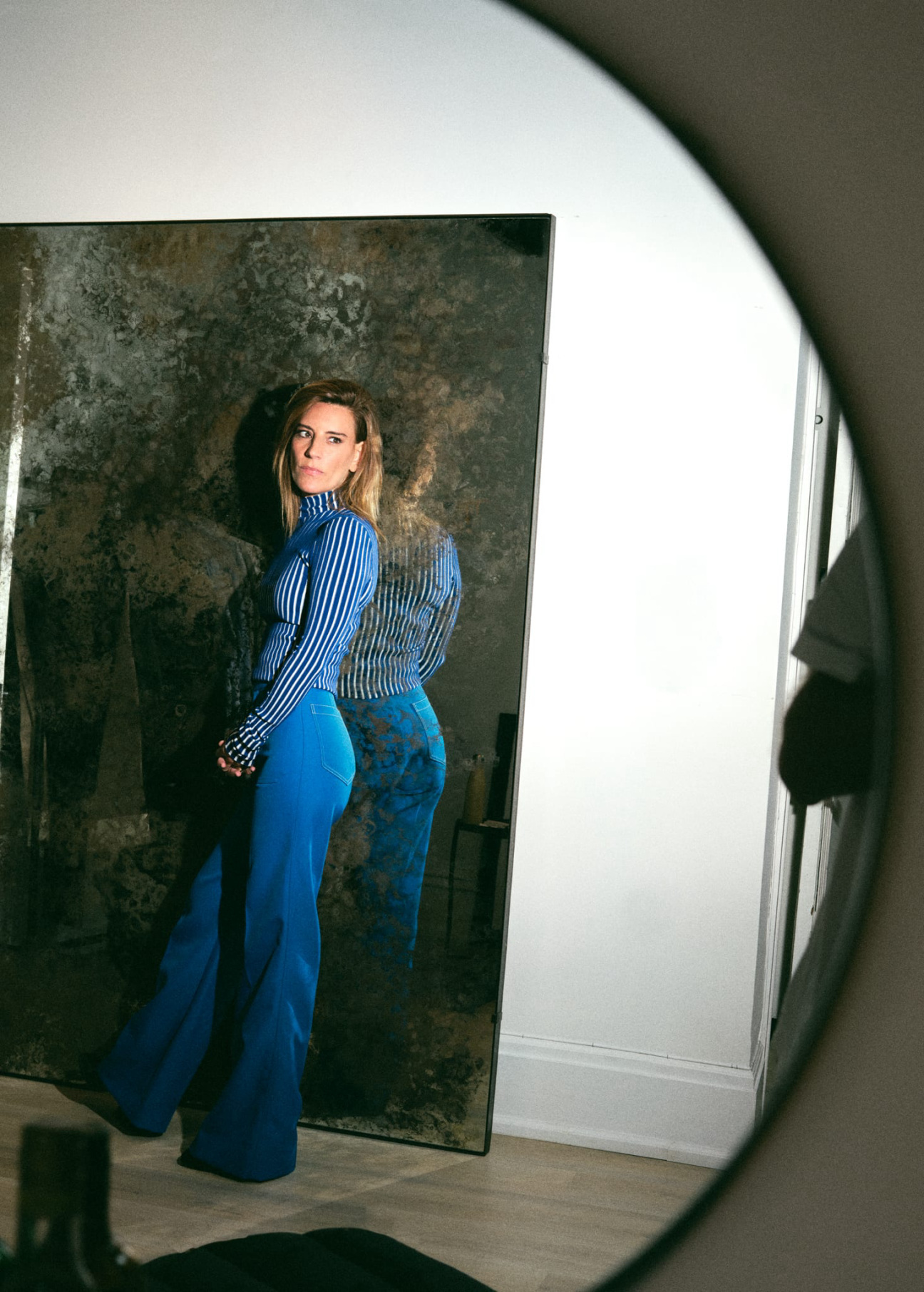 Along with Globus, Clark started Team in 2015 as a studio that would embed the principles both individuals found in their artistic careers—Globus in the visual arts and Clark in graphic design—like leaving room for experimentation and emphasizing meaning as much as product. "Thinking about the purpose of design through an artistic lens helps us create fresh, visually dynamic work. Just like my artistic practice, I look for solutions in unexpected places," says Globus.
The approach has worked for Team, who recently helped Pfizer reposition itself at the height of the Covid pandemic, earning them one of Fast Company's Innovation by Design Awards. They were shortlisted for The One Show and ADC Awards, and won an 365: AIGA Year in Design award for their work with The Bronx Museum. Back in 2020, the institution enlisted Team for a rebranding as it prepared to break ground on an expansion of the museum, set to begin this fall.
"The brand has helped reinforce and in many ways forge our identity," says Bronx Museum Executive Director Klaudio Rodriguez. "It not only identifies the museum, but it speaks to who we are: bold, determined, and forward-thinking … The website, for the first time ever, allows us to provide a bilingual user experience, something that is crucial to truly be able to engage with the majority of our audience."
Back in 2016, when Miami gallerist Nina Johnson was looking to level her up her flourishing space, then called Gallery Diet, she called on Team for help sorting through the next stage of her career. "The gallery had just moved into a new space, and we were facing a sort of 'coming of age,'" says Johnson. "I needed a partner to help me realize the strongest recognizable qualities the gallery had built and how best to convey those qualities to an international audience."
The gallery became eponymous and streamlined its messaging. "I always joke that I needed [Team] to come up with the name 'Nina Johnson,' but there is truth in that," says the gallerist. "Owning my own role in the public perception of the gallery was a sign of maturity and stability, and working with Team helped me own that."
When jumpstarting Team, Globus wanted to ensure that the culture she and Clark fostered amongst their colleagues was reflective of the artists she had come up around, having exhibited her own work at the Whitney and New Museum. "We don't take ourselves too seriously. Design can have a serious impact on the world, but it should also be enjoyable, for us, the client, and the public. It's a privilege to build a business doing what you genuinely enjoy, every day," says Clark, a systems-oriented designer with a portfolio full of award-winning creative work.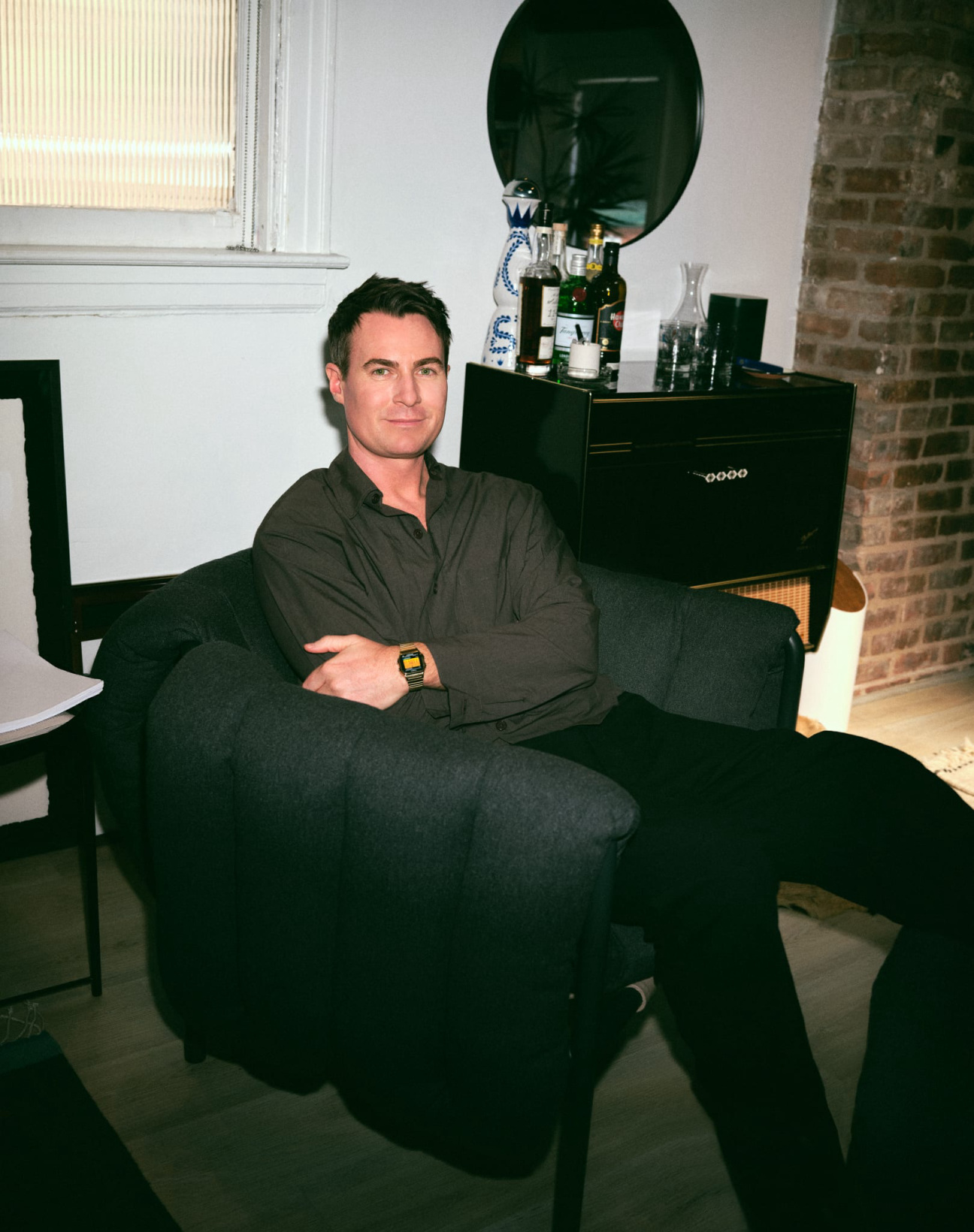 The studio steps in at times of inception or transformation, and has most recently been helping clients adapt to the unusual circumstances of a years-long pandemic. As fashion month screeched to a halt, Thom Browne tapped Team to help devise a clever way to present his Fall/Winter 2021 collection without actually hosting any onlookers in person.
In response, Team opted to build an immersive virtual tour of the Thom Browne collection, mimicking a studio visit from the comfort (and safety) of home. Viewers could inspect every miniscule detail of the garments. "As a systems thinker, design fuses my creativity and pragmatism in a drive to build something meaningful," says Clark. "Similarly, it's Team's ability to ground artistic vision in rigorous design that makes us stand out among other agencies solving similar problems."
"Every project is a chance to grow and evolve into better creatives. We are always challenging the status quo," says Globus. "We insist on challenging ourselves to learn and grow in all sorts of new ways, creative and beyond. In this we try to think beyond our lane. We design for the public, not just other designers. And we try to create work that is future-proofed and scalable: visual identities designed to grow and evolve, both with our clients, and the culture."