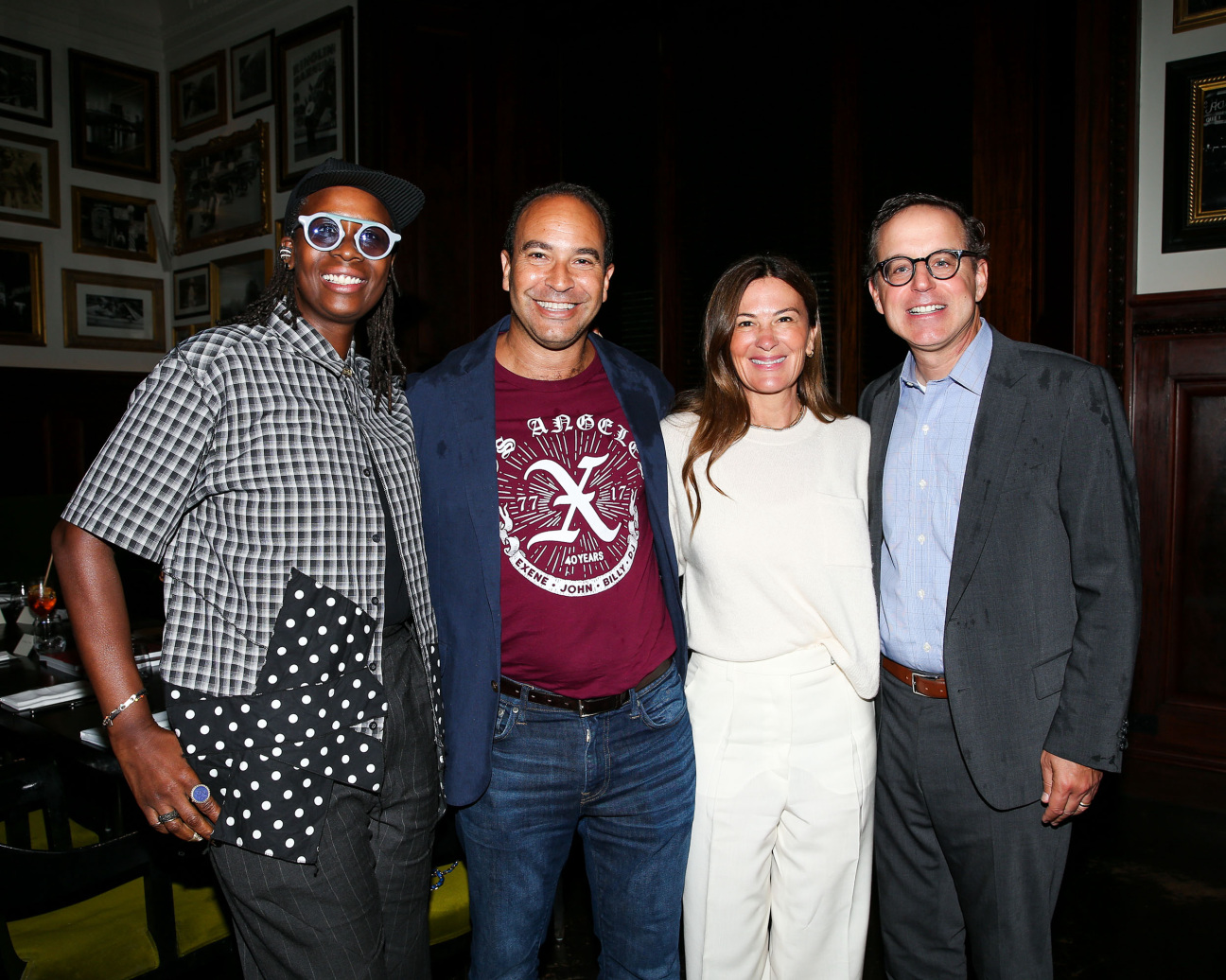 As the art world flocked to New York for the opening of Armory Show and a litany of other fall fairs and exhibitions, an intimate group of insiders joined artist Mickalene Thomas for brunch at Manhattan's EDITION hotel. The event, co-hosted by the artist and CULTURED Editor-in-Chief Sarah Harrelson, celebrated the launch of the Mickalene Thomas Scholarship at the Yale School of Art, facilitated by patrons Bernard Lumpkin and Carmine Boccuzzi.
The scholarship gives one student not only financial support to attend the prestigious art school, but also the chance to be mentored by Thomas herself as well as access to her career development platform, Pratt>FORWARD, after graduation. The launch coincides with the opening of the exhibition "Mickalene Thomas / Portrait of an Unlikely Space" at the Yale University Art Gallery—which features a new installation by the artist, contemporary works from Thomas and her peers, and a curated selection of early American portraits of Black women, men, and children—as well as the artist's "je t'adore" Yancey Richardson exhibition, featuring 13 new large-scale collages.
Guests including writer Jacqueline Woodson, Yale curator Keely Orgeman and Dean of the School of Art Kymberly Pinder, writer Rachel Cargle, Labelle singer Nona Hendryx, curator Jasmine Wahi, Proposition gallery director Ronald Sosinski, writer Cat Dawson, artist David Antonio Cruz, gallerist Yancey Richardson, and Kickstarter CEO Everette Taylor gathered at the EDITION's Clocktower restaurant for a light brunch and cocktails.
The event kicked off with a toast from Thomas, Lumpkin, Boccuzzi, Harrelson, and Pinder on the significance of Thomas's career and her exciting new chapter in partnership with Yale. In CULTURED's September issue, the artist delved into the process of establishing the scholarship. "When I received the phone call, I was speechless," Thomas said. "It's beyond the idea of a legacy. It validates my thoughts, actions, and beliefs. I know the struggles I had in school, so I hope other patrons follow [Bernard and Carmine's] lead, because students need space to create without stress and compromise."