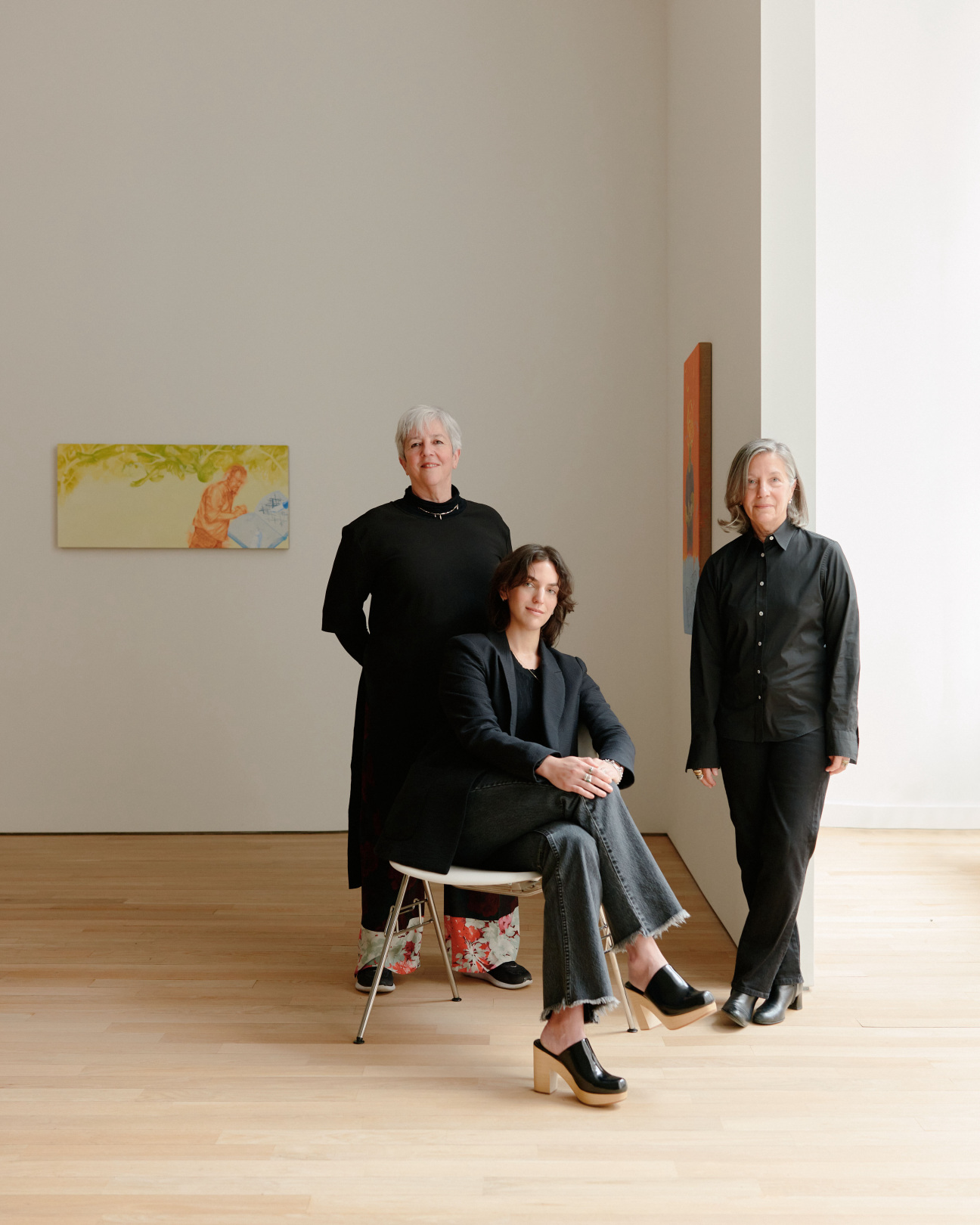 "One of the great things about being a child in the art world is that adults really listen to what you have to say and appreciate your point of view," says Eden Deering. "I find that artists see children as peers and treat them with a tremendous amount of respect." As the daughter of PPOW Co-Founder Wendy Olsoff, Deering counts some of the most talented figures in contemporary art as her friends, including PPOW artists Betty Tompkins, Robin F. Williams, and Portia Munson. Now the gallery's director, Deering works alongside her mother and Penny Pilkington, the fierce duo who founded the business (named after their initials) in the burgeoning East Village art scene in 1983.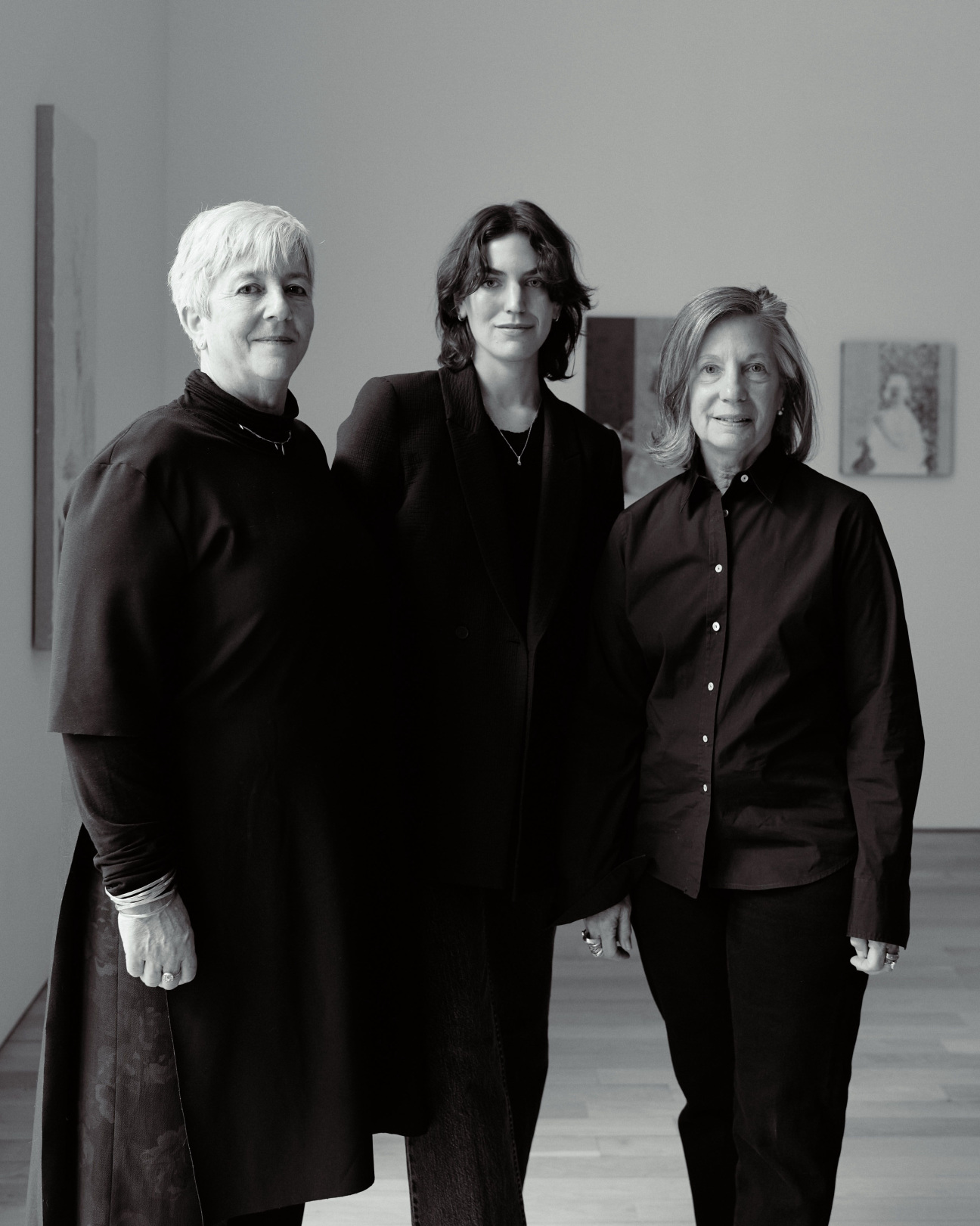 "We were only 26 when we started the gallery, but we knew intuitively that we were creating a path for underrepresented artists," says Olsoff. The neighborhood became a notorious hotbed for punk, hip-hop, graffiti art, and all things counterculture. "It was important for us to engage with the East Village and make our exhibitions inclusive," she adds. "When the community gave us the thumbs up, we knew we had a successful show, even if it wasn't recognized by the greater art world. In hindsight, working in somewhat of a vacuum for decades gave us the freedom to construct our own path, showing women, people of color, and LGBTQ artists."
Pilkington and Olsoff set themselves apart from their commercial peers by exhibiting political art and supporting marginalized artists when many would not. They moved to SoHo in 1988, then Chelsea in 2002, and have been in TriBeCa since 2021. After working together for four decades, the two have become like sisters. "That makes Eden one of my favorite nieces!" Pilkington says.
When Deering was born in 1991, the gallery was firmly established with a roster of groundbreaking artists. "I remember spending a lot of time with them," Deering says. "Especially Carrie Mae Weems, who once shot film footage of me and my father dancing; Terry Adkins, whose studio I visited during his artist residency at Dartmouth College; Janet Henry, who was also my elementary school art teacher; and Bo Bartlett, who I worked with as a model for years."
Olsoff never expected her daughter to work in the commercial art world, but always knew she'd end up in the arts. "As a child, Eden was extremely deep, original, and creative, expressing herself in dance and writing," Olsoff explains. "Her insights were always emotional and compassionate. She wept while watching [Akira] Kurosawa's Seven Samurai at age 10. I am not making this up!"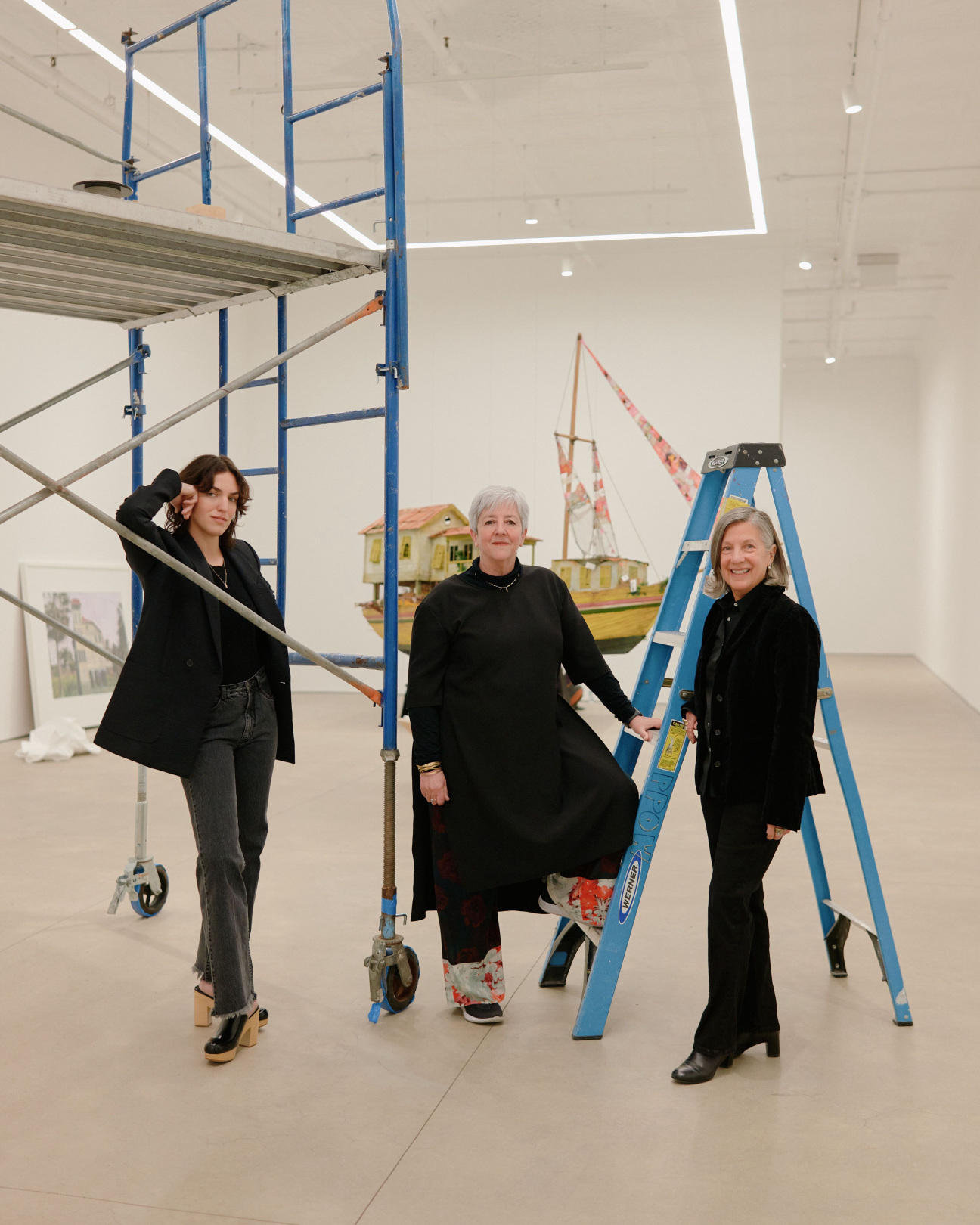 Deering did eventually enter the art world, interning at PPOW as a college student before working at Christie's and Gladstone Gallery. With friend Sydney Fishman, she launched the nomadic curatorial project Duplex, which provides a platform for emerging artists to experiment. She decided to formally join PPOW in 2018. "It became clear to me that I wanted to support and be part of what PPOW was doing. I genuinely felt most connected to their program, politics, and important legacy," Deering says. "Wendy and Penny are strong, independent, empathetic, and ethical people. I love supporting what they have built and continue to build upon."
Since joining the gallery, Deering has helped usher in a new chapter, spearheading the program of PPOW's second TriBeCa location, which opened next door 18 months after the gallery moved downtown. "With our main gallery committed to nine shows a year, we realized we needed more space," Pilkington explains. "Eden's ability to curate great exhibitions and her interest in bringing on new artists gave us the confidence to double in size. It's wonderful to see Eden build on PPOW's history and help navigate our path into the 21st century." Indeed, both of PPOW's founders express how grateful they are to have Deering as a part of the gallery's future, crediting her with its continued growth. Deering, for her part, gives the credit back to her predecessors. "Penny and Wendy are never afraid of change and are always open to new ideas," she says. "That's what made it possible for us to celebrate the gallery's 40th anniversary this year."