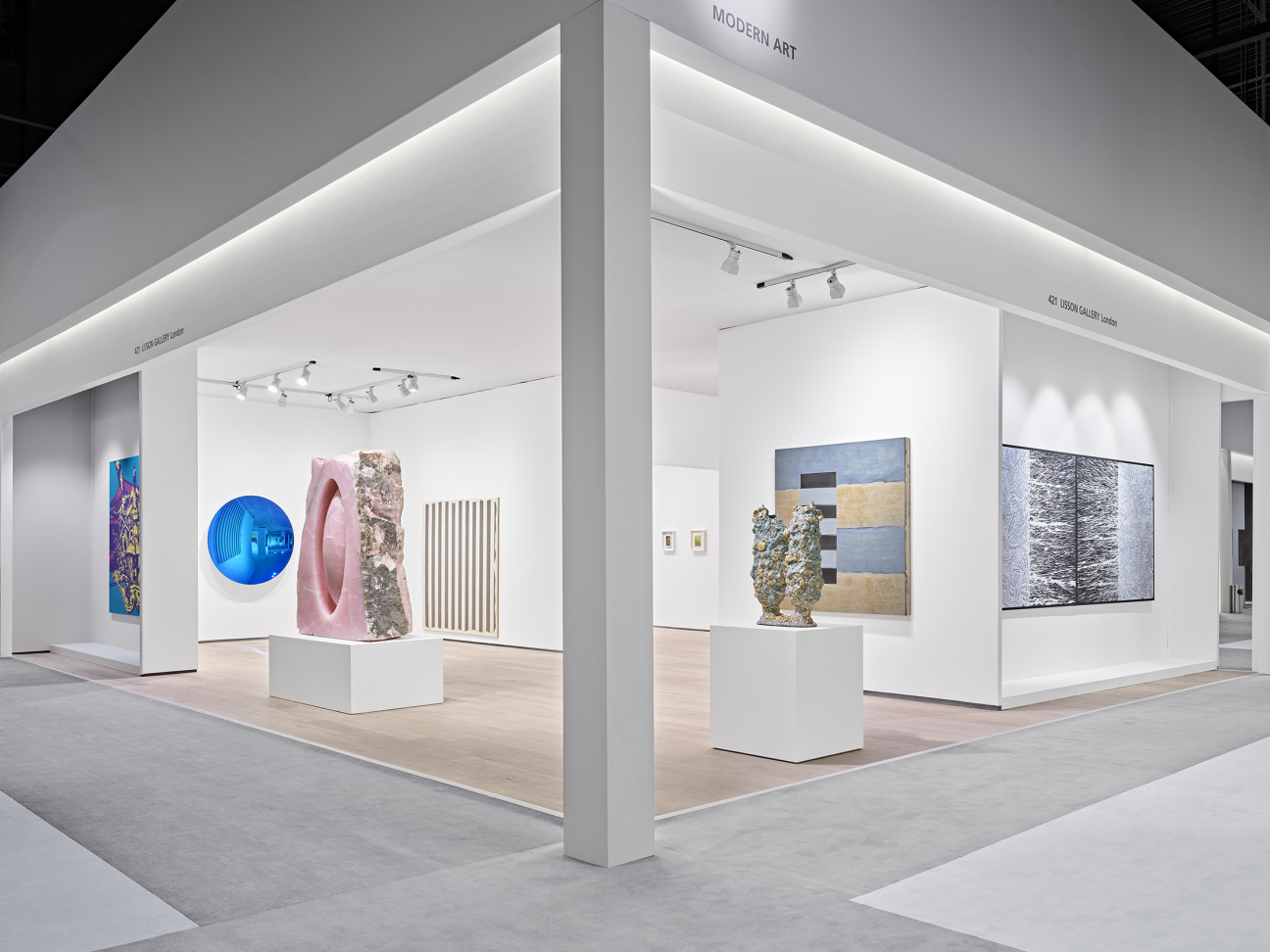 In many ways, TEFAF Maastricht is the grand dame of art fairs: decorated, flamboyant, and indulgent. Not unlike her younger sister, TEFAF New York, which opens at the Park Avenue Armory every May, the original Dutch affair is known for bridging art of all periods with decorative objects and furniture from then and now. The 36th edition of the fair, better known as the European Fine Art Foundation, concluded last month at its usual massive venue, MECC, in the modest-sized Dutch town where banners commemorating the fair's return decorated shops and bars.
The show was back in full swing, with over 270 exhibitors lining the carpeted aisles with no-less-than expected theatrical booth decorations displaying art and objects one can only expect to see at storied institutions. "We are at full capacity across MECC this year without even a single meter square left empty," says Hidde van Seggelen, chairman of TEFAF's executive committee. Fittingly, the fair received soaring interest from collectors and institutions in town to expand their holdings.
The crème de la crème of European collectors were on the grounds as well to both shop and socialize. In fact, the fête is an indispensable aspect of the vernissage at every TEFAF in both Maastricht and New York, where shuckers with belts full of oysters provide fairgoers with aphrodisiac boosts as champagne-soaked chats echo above the high tables positioned in the aisles.
The abundance of furniture and design galleries was a standout trend at this year's event. New York's Demisch Danant, Carpenters Workshop Gallery, and Friedman Benda were all huddled around the same corner with juxtapositions that merged Modernist furniture with statements by contemporary designers. Friedman Benda's grouping included a signature Campana Brothers Bolotas chair, 2015, made from sheep's wool and Ipe wood, Dutch local Joris Laarman's strikingly otherworldly 3D printed bronze divider, Space Exchanger, 2020, and Italian Radical-era maestro Ettore Sottsass's glazed and painted ceramic eye-shaped object, Reperti del Futuro, 2002. Carpenters Workshop Gallery brought in a medley from its roster, including a standout light arrangement by Nacho Carbonell entitled Combi Cocoon, 2016. The biomorphic 86-inch-high sculpture had a humorously inviting element with the blending of a chair and a small table into the welded metal piece's rocky base.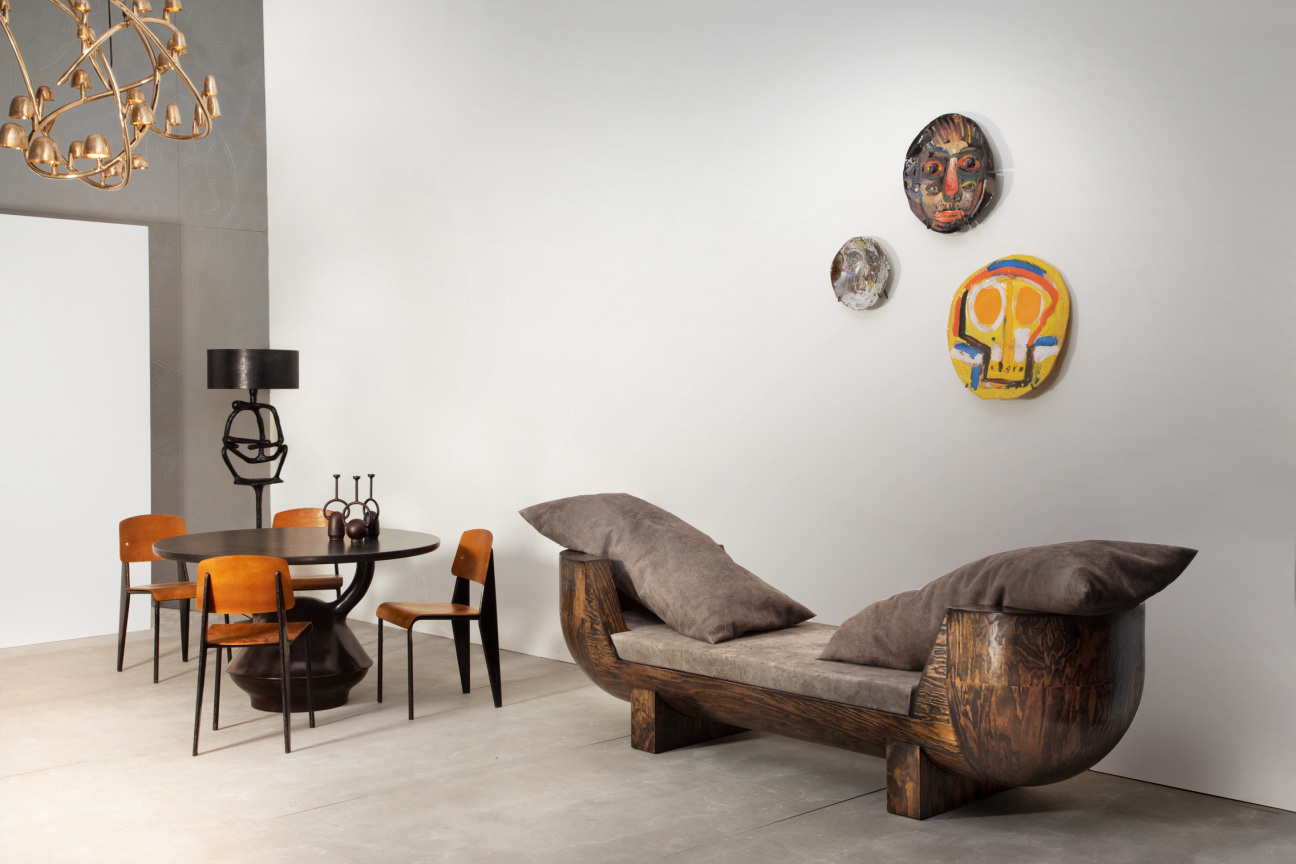 Later this month, many of these collectors and more will gather in Milan where the 61st edition of Salone's design fair will light up Italy's financial capital between Apr. 18 and Apr. 23 with an eye-popping 1,962 exhibitors across a nearly 200,000 square foot space. Besides the main International Furnishing Accessories Exhibition at the fairground at Fiera Milano, visitors will see a few updates to the storied affair, including a collaboration with the 31-year old lighting design fair Euroluce and a show of 550 exhibitors in a Marva Griffin-curated SaloneSatellite section that gives platform to designers under age 35.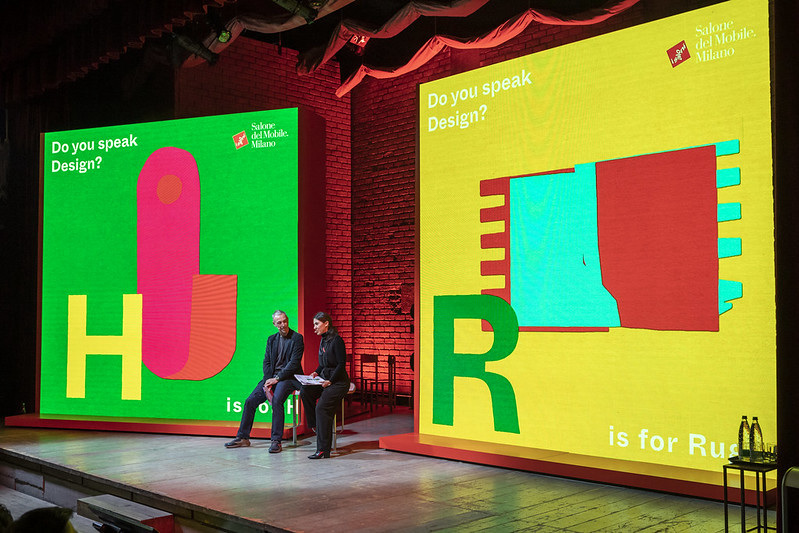 As the headliner of Milan Design Week—during which Triennale will unveil a new exhibition dedicated to the institution's hundred years—Salone is the anchoring force in the city's already thriving design scene. Inside, another exciting update will be the "Do you speak design?" campaign, which interprets each letter in the Italian alphabet into a design by Leftloft studio and Gio Pastori. In the forthcoming iteration, the letters "M" and "S"—previously attributed to the words "mirror" and "sofa"—have been renamed to celebrate the host city and the fair. Posters that read "D" for "desk" or "P" for "pouf" will decorate the aisles where Barcelona-based rug company nanimarquina will exhibit works by designers Begüm Cana Özgür and Ronan Bouroullec, while Milanese furniture company Alias brings sleek chairs by Alberto Meda, Riccardo Blumer, and Giandomenica Belotti to the fair. Another Milanese local, Sofia Zevi, will exhibit glass artist Akira Hara's work alongside Paris-based designer Edgar Jayet's new project, Unheimlichkeit, which comes out of a collaboration with fabric designer Chiarastella Cattana, and includes chairs, stools, and a divider.